Are you looking for efficient and space-saving Lego storage solutions? If your kids love legos, you might find stray legos all over the place.
When someone steps on stray Lego, they might hurt themselves. In this article, we have come up with smart storage solutions that will keep all your Lego pieces organized and within your reach. These storage solutions will help you keep the Lego blocks off the floor in an organized manner.
Whether you have an entire room dedicated to your Lego collection or a few pieces, you must know how to organize and display them. Most of these ideas are budget-friendly and won't need much time or effort. You can store the Lego pieces in the form of blocks or turn them into an efficient and functional storage solution.
By organizing your Lego collection, you'll find the parts you need quickly. These storage solutions are relatively simple but will prove to be of great help to anyone who has a Lego enthusiast in their house. 
Lego Storage Ideas for Better Organization
Here are a few Lego storage ideas that will help you keep even small Lego pieces in place neatly and in an organized manner. 
1. Lego Storage Baskets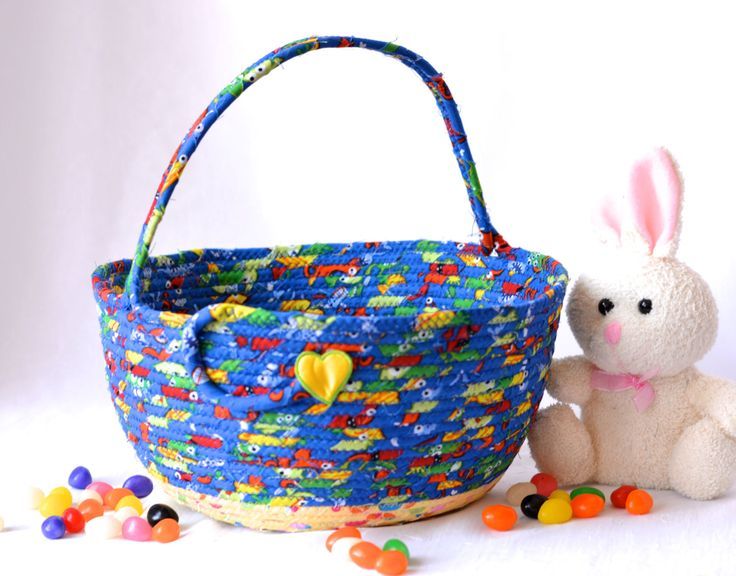 If you're looking for an efficient storage solution for your Lego pieces, lego storage baskets are a very affordable option. In this idea, simple bushel baskets are hung on a plain white wall. The edges of the basket are painted in various vibrant colors. These baskets look really cute in a kid's room and also add to the aesthetic appeal of the room. The colors on the edges of the basket can represent which color blocks are to be stored in which basket. They are also very easy to access. Hence kids can reach them easily and organize the blocks all by themselves.  
2. Transparent Lego Turntables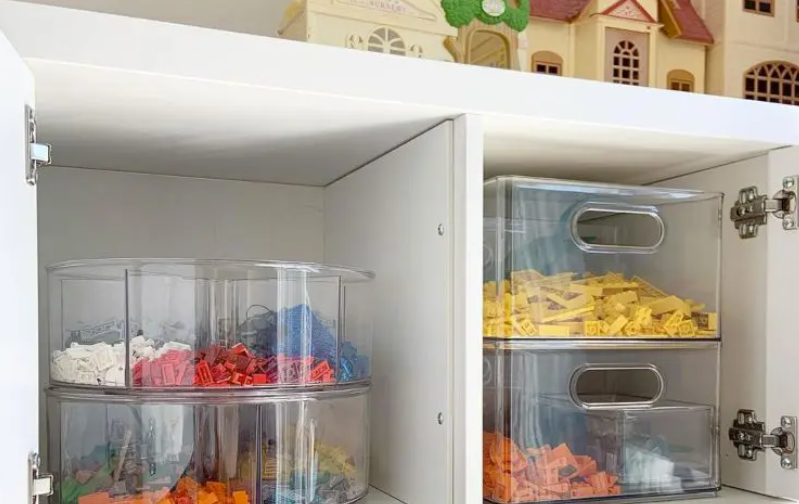 We have another clever hack that will make it easy for your kids to access Lego pieces in their collection. The clear, transparent containers are great for organizing the Lego blocks by color. The best part of this storage solution is the turntable. This solution will let your little kids rotate through the blocks and pick up the desired ones easily without scattering the entire collection over the floor. You can install these turntables in a closet or simply keep them on a table or a shelf. You can arrange the blocks by color or by block type. 
3. Acrylic Stacking Drawers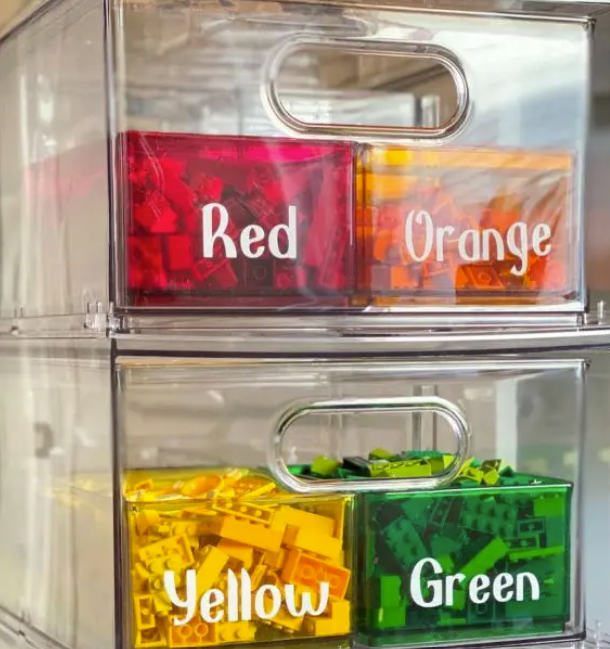 This idea includes stacking acrylic drawers. It is an efficient storage solution as it allows your kids to get easy access to the desired Lego pieces without creating a mess. The acrylic drawers also allow you to show all the vibrant Lego colors and are a great addition to your child's room. Depending on the amount of Lego pieces your child owns, you might have to scale up the boxes. The boxes also come with color labels for easy segregation. They go well with any interior setting and style. You can buy these drawers online or at a nearby home decor store.
4. Lego Storage Table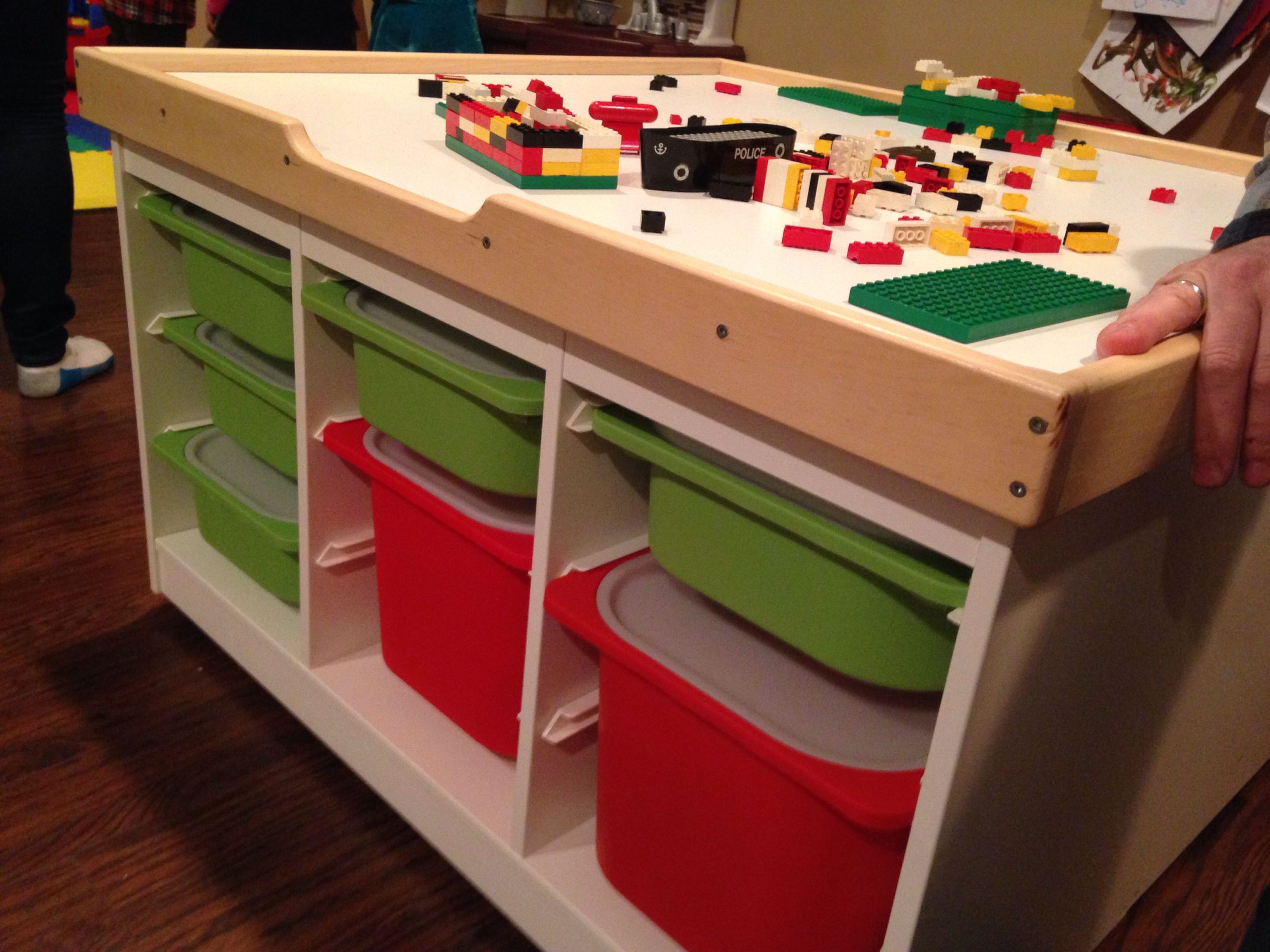 This Lego storage solution doubles as a Lego table. This table has a wooden countertop where your kids can play with the lego.  The table features plastic storage drawers that also support the tabletop and keep the table firmly gripped to the floor. You can use Lego labels to put on each drawer for an easy assortment of pieces. It is a perfect storage solution for the Lego bricks as it allows your kids to play and organize in the same place. Hence, there are fewer chances of the Lego blocks being scattered all over the room. 
5. Organized Lego Storage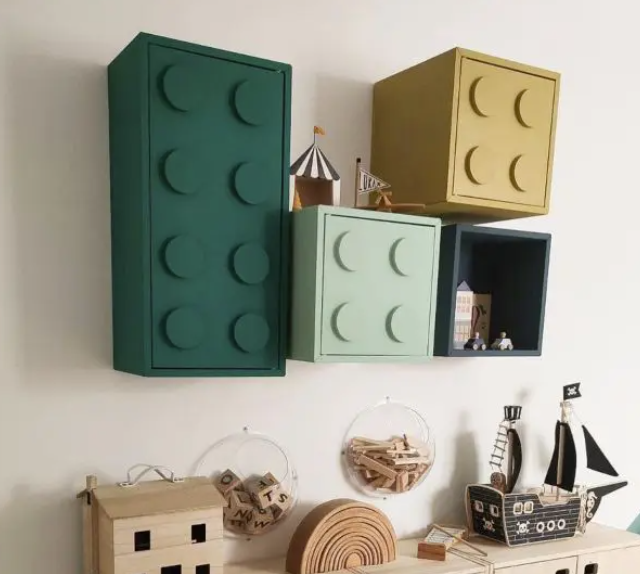 This idea includes an IKEA Trofast system that can be installed in any closet. You can organize the blocks by color and label each drawer so that the kids can remove the desired pieces. The drawers at the bottom have a greater depth which allows for store boards or figures. Depending on the number of kits your child owns, you can add or subtract the number of drawers. The drawer/trays can be easily pulled out, making it easy for kids to find Lego pieces and put them back. If you're looking for an efficient and affordable Lego storage solution, this one is an ideal pick. 
6. Giant Lego Shelves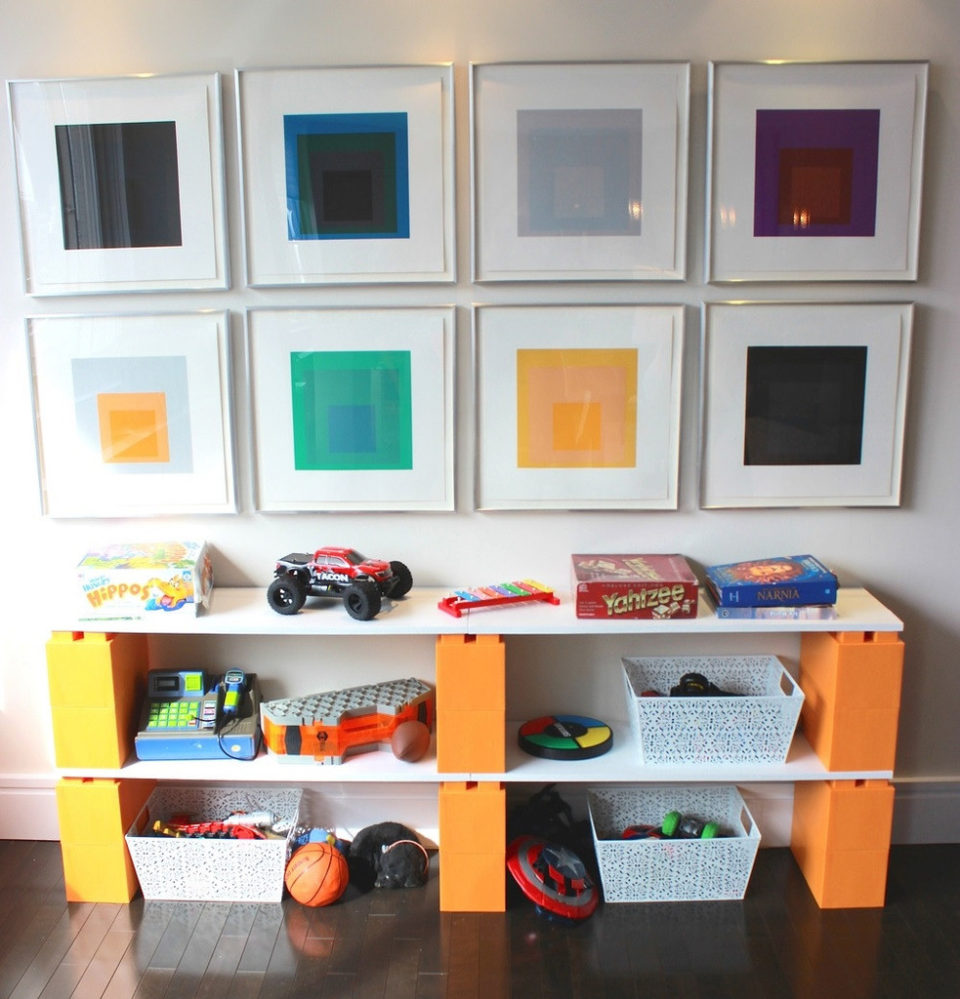 Are you thinking of an innovative way to store your Lego pieces? These colorful Lego shelves would look very appealing. They are very easy to make yourself too. You can use an average cupboard and remove the handles. Then you can create the typical, characteristic Lego divots using stacked wood cut-outs. You can then stain or paint the shelves in the desired color using spray paint. These shelves add some vibrancy while serving as an ideal storage solution. You can customize the size and shape of these shelves as per your specific needs and requirements. 
7. Divider Lego Organization Box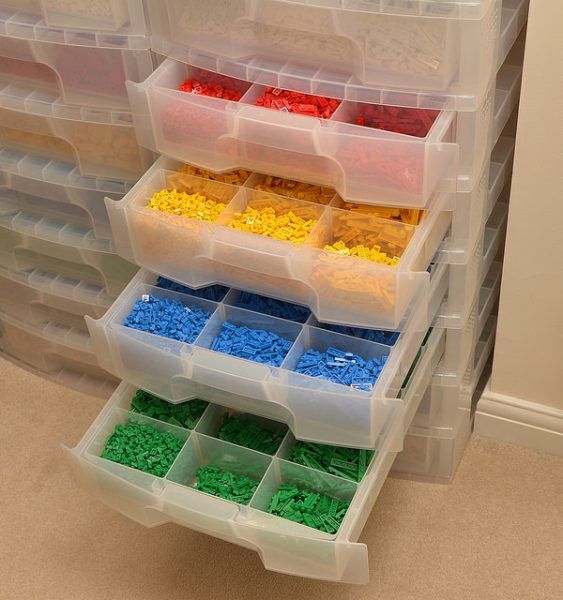 There are many clever Lego storage ideas, but one of the best ones is sorting out the Lego blocks in a beautiful wooden divider box, just like the one shown here. You could have multiple of these boxes or just one of them, depending on your Lego storage needs. These boxes are divided into compartments, which you can use to sort the Lego pieces color-wise or block-wise. The box in this idea is made out of wood and has a transparent flap that allows you to see all the Lego colors even when shut. You can keep the box in a closet or keep it on a shelf or a table. 
8. Lego Figure Storage Shelves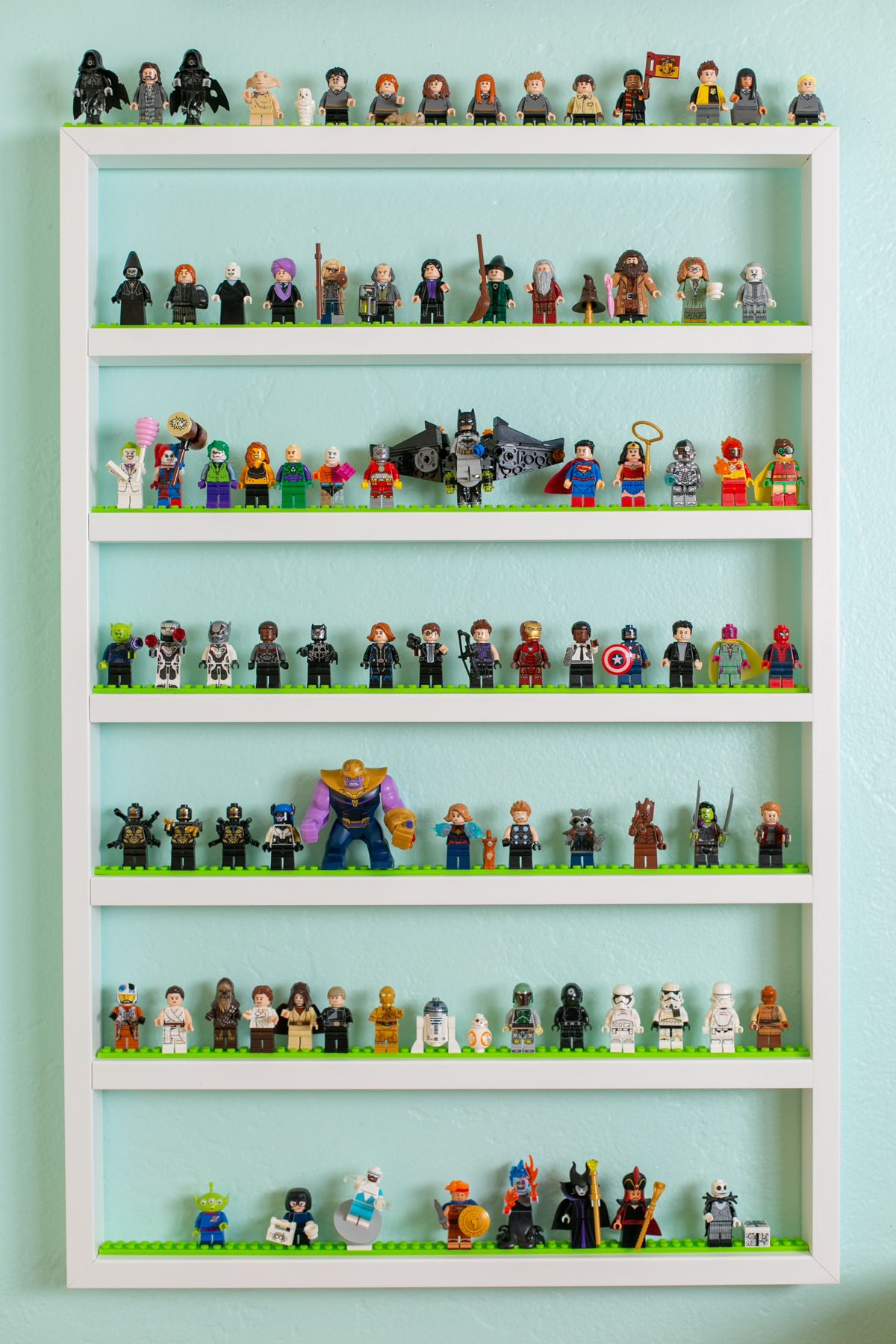 If you're someone who would love to showcase their Lego Minifigure collection, then these storage shelves are what you should consider. You can pick a wall and build small and narrow shelves as per your requirement. Then cut and glue the baseplates to each shelf. After that, you can attach your mini figures to each shelf and keep all of them together in one place. This is a great storage solution and a beautiful addition to your child's room. It adds color and also makes the room very attractive. 
9. Large Fabric Bins for Lego Storage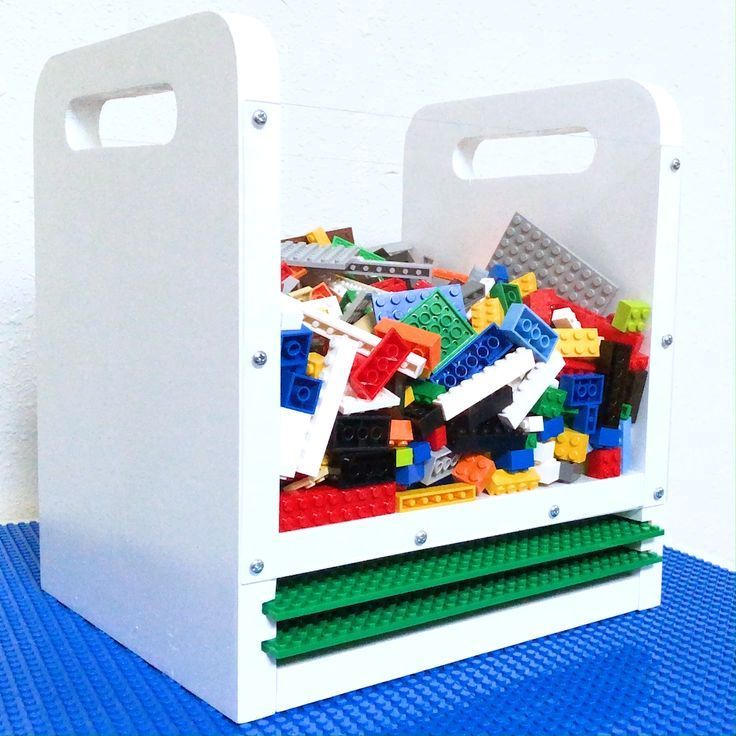 If you're interested in sewing, then you can create large fabric Lego storage containers. You can make these containers using fabrics in various prints and textures. For instance, in this design, blue and white storage bins have been added to a vibrant center table. This is a great way to add some color to any space, and it will also keep things clean and organized. Lace handles can be attached to these bins so that you can easily lift them and remove the Lego pieces as and when required. This is a great way to keep the Lego pieces off the floor. 
10. A Creative Corner for Kids with Lego Storage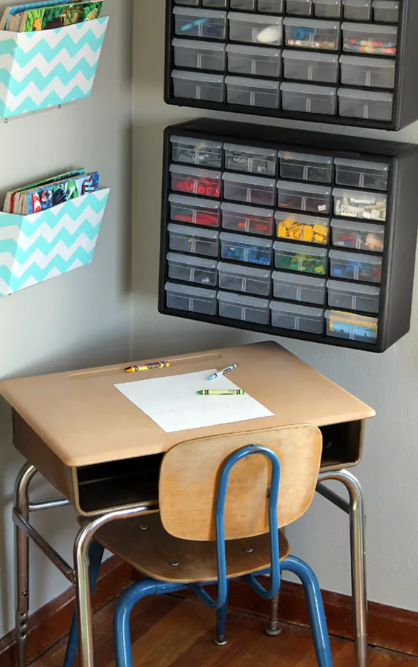 If you wish to keep Lego pieces out of the way, this Lego storage solution is another great option. The storage containers in this idea have been attached to a wall above the desk. These storage containers are inexpensive and can be kept anywhere as per your preferences. They give you the liberty to organize the Lego pieces as you want, whether by color or by block type. You can also remove them as and when required. If you have many Lego kits, you can always add more of them. 
11. Lego Travelling Suitcase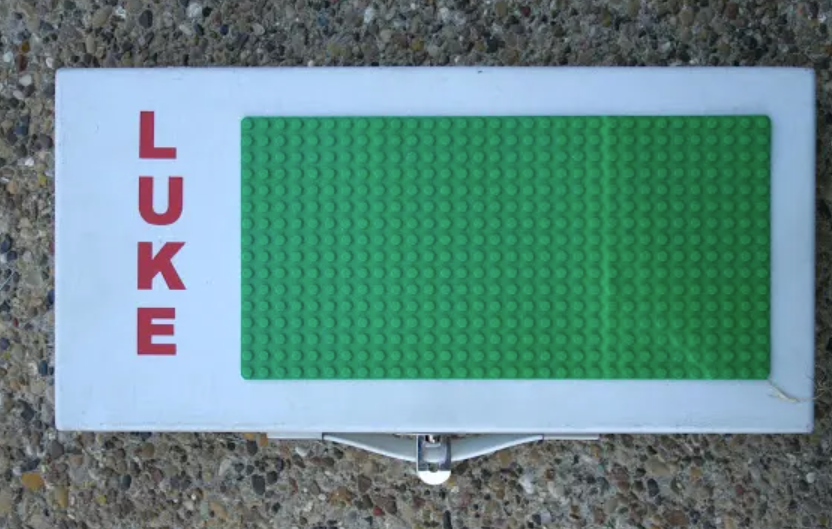 Are you someone who travels a lot with their kids? Kids might want to take their Lego collection along on vacation. If you need a portable solution to organize your Lego pieces, then you can opt for this Lego suitcase. This ingenious metal suitcase is a transformation of a regular metal suitcase into a Lego storage solution. You might not be able to fit a lot of Lego pieces in this suitcase, but it is an ideal one if you wish to carry a few Lego pieces along with you while traveling. There is also an option of supergluing the baseplate on the inside so that your kids can display their favorite figures. 
12. Tool Chest Lego Storage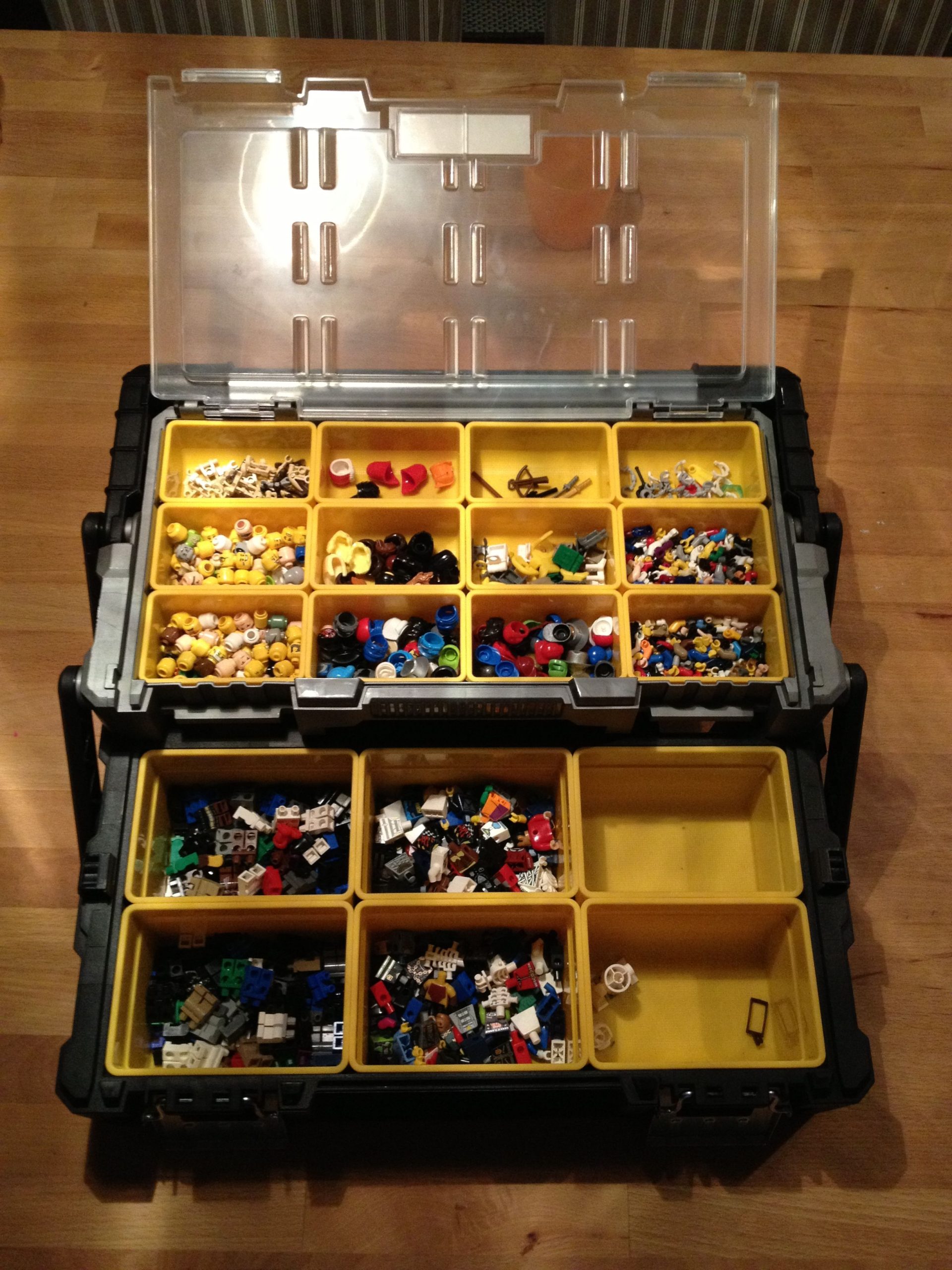 Another unique and clever Lego storage idea is a tool chest! This idea includes a vibrantly colored tool chest that you can use to store your Lego pieces. It has ample storage space, and the baseplates are added to the top compartment and the lid where you can display your minifigures. There are multiple drawers that you can use to sort the pieces color-wise or block-wise. You can keep the chest under a table or on a table, in your closet, or even on a shelf to display it. The chest comes in vibrant colors. Hence it would serve as an attractive addition to your child's room. 
13. Lego Storage Tower Set-Up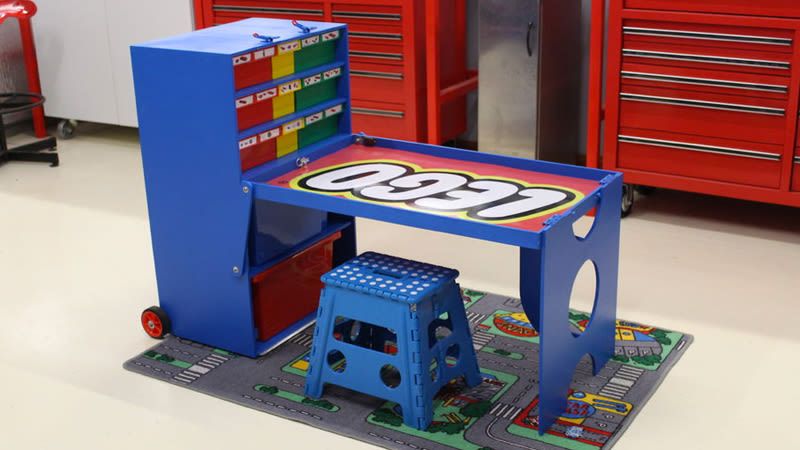 This idea is great for parents who have two kids and need to keep their Lego collections separate. You can create a Lego tower by pairing a cube cabinet with hanging organizers. In this idea, the 3*3 cube in the center is ideal for storing loose Lego pieces, base plates, and other pieces/blocks in the storage bins. The hanging organizers at the side can be used to store individual Lego kits. It's a great storage solution to organize your Lego pieces and declutter the room. 
14. Lego Trough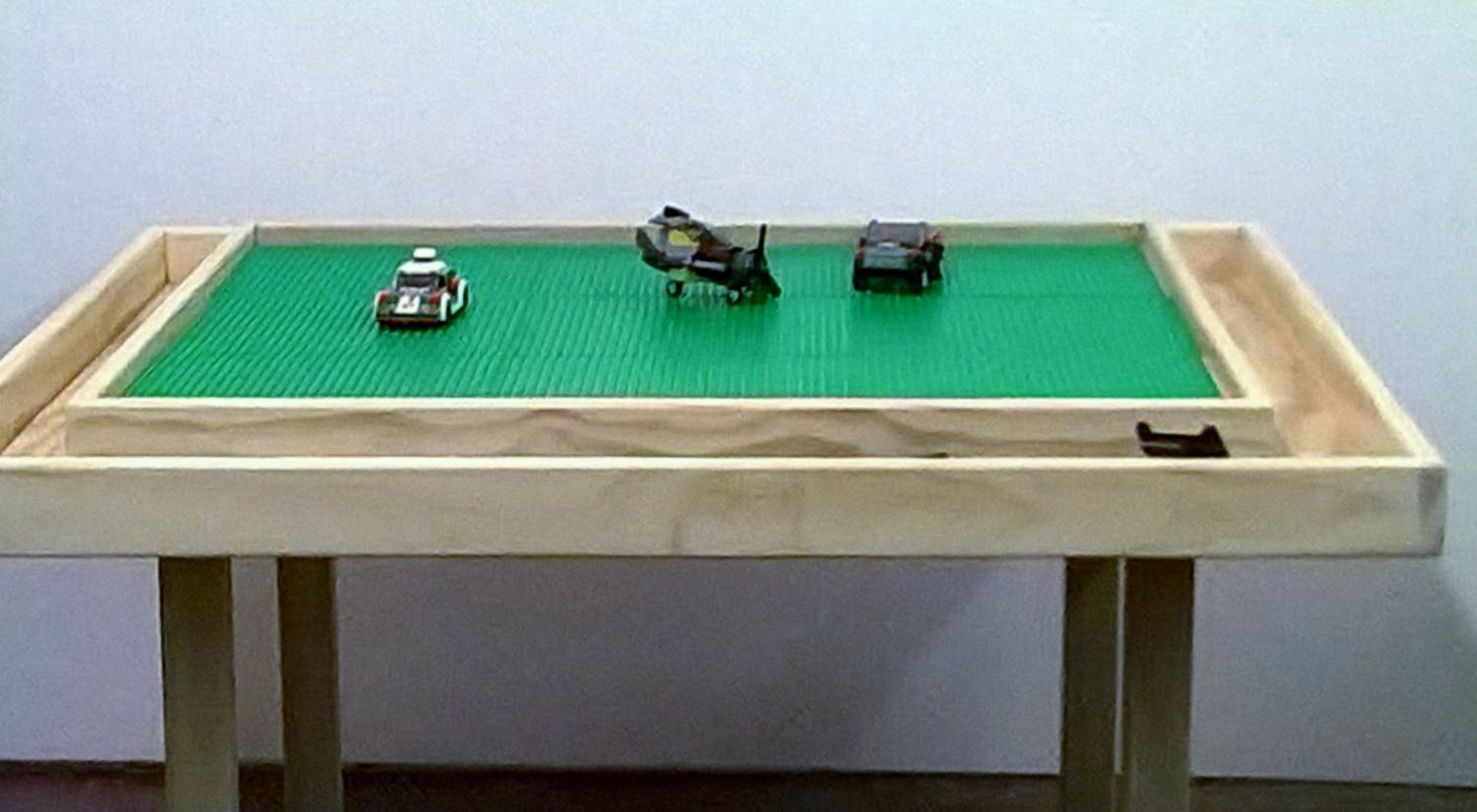 This is a great way to use up some wall space to neatly organize the Lego pieces by color or by block type. Apart from that, it is easily accessible for your kids if you place the trough at the correct height on the wall. You can use a trough that has dividers to segregate the pieces color-wise. This is one of the most affordable and accessible Lego storage options. The trough can be installed on any wall of the room. You just have to mount the trough on the wall and start sorting. You can also add more troughs if you have a large Lego collection. 
15. Repurpose a File Organizer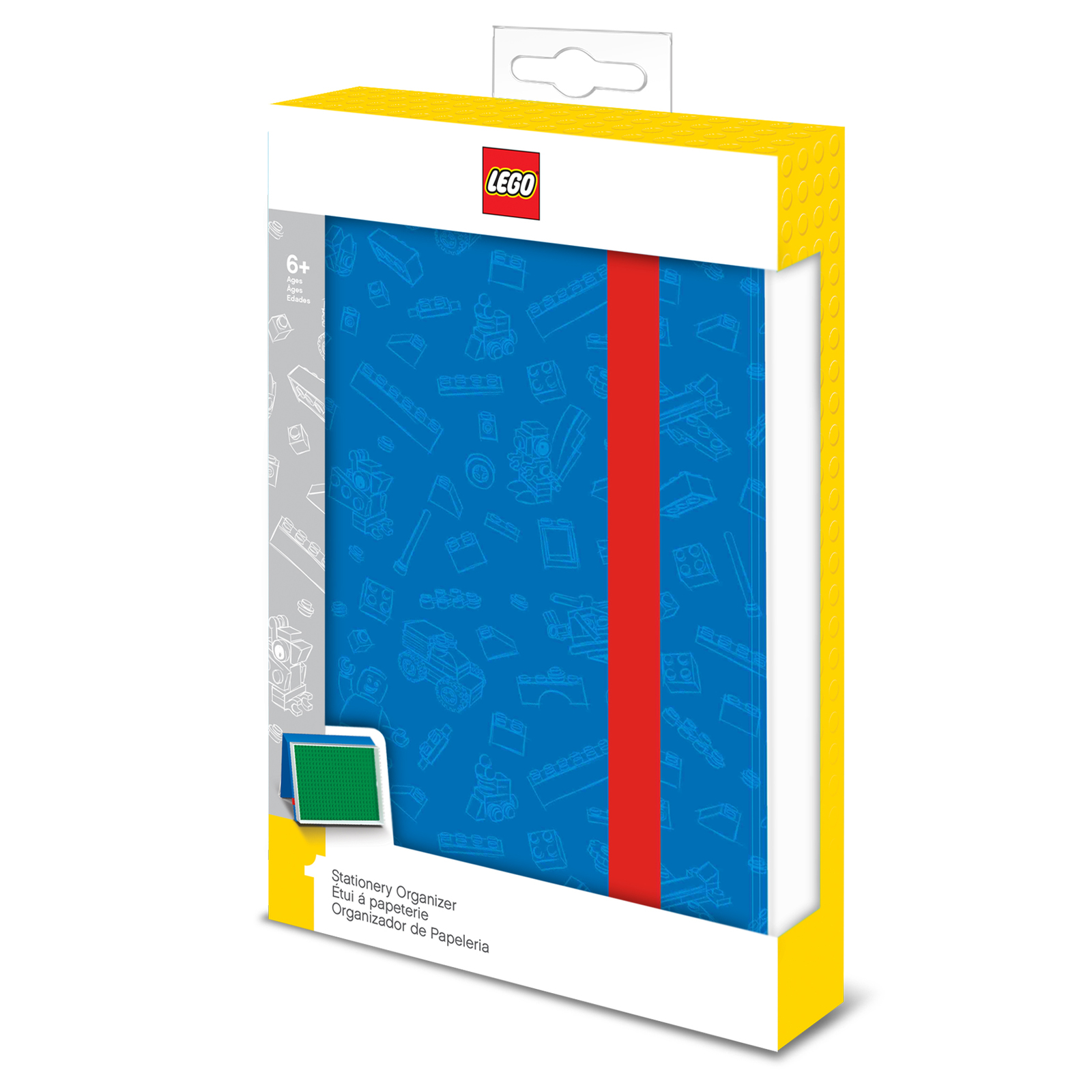 If you can't think of an efficient storage solution for your Lego collection, try repurposing an unused desktop file organizer to keep your Lego pieces organized. This is a great storage solution if you have a small Lego collection or for young kids. Usually, file organizers provide ample storage. You can use a clear one to organize by color or use an opaque surface to hide the blocks. You can store the Lego pieces by size, color, or function, as per your needs or requirements. 
16. Lego Display Unit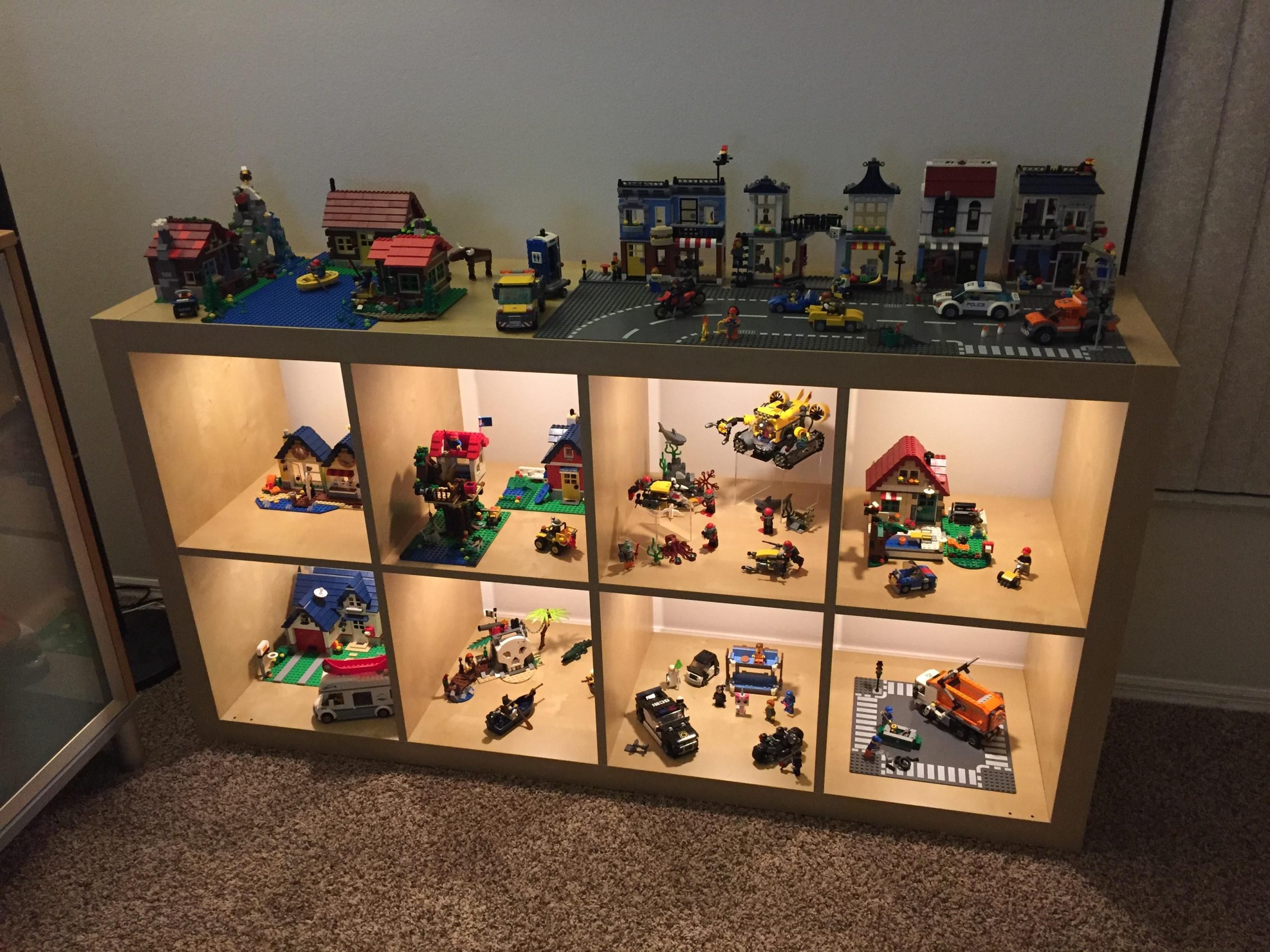 If you wish to display your collection out in the open, then this display unit is a great way to transform an empty wall into a Lego sanctuary. With a few supplies like plastic drawers, a cube organizer, and a floating shelf, you can get started. You can add drawer sets with color labels at the bottom. This will allow you to keep differently colored Lego pieces separately. You can use the top shelves above to display your figures. The second and third tiers can be filled with your constructed Lego masterpieces. This display unit is a great addition for Lego enthusiasts. 
17. Lego Table with a Reversible Lid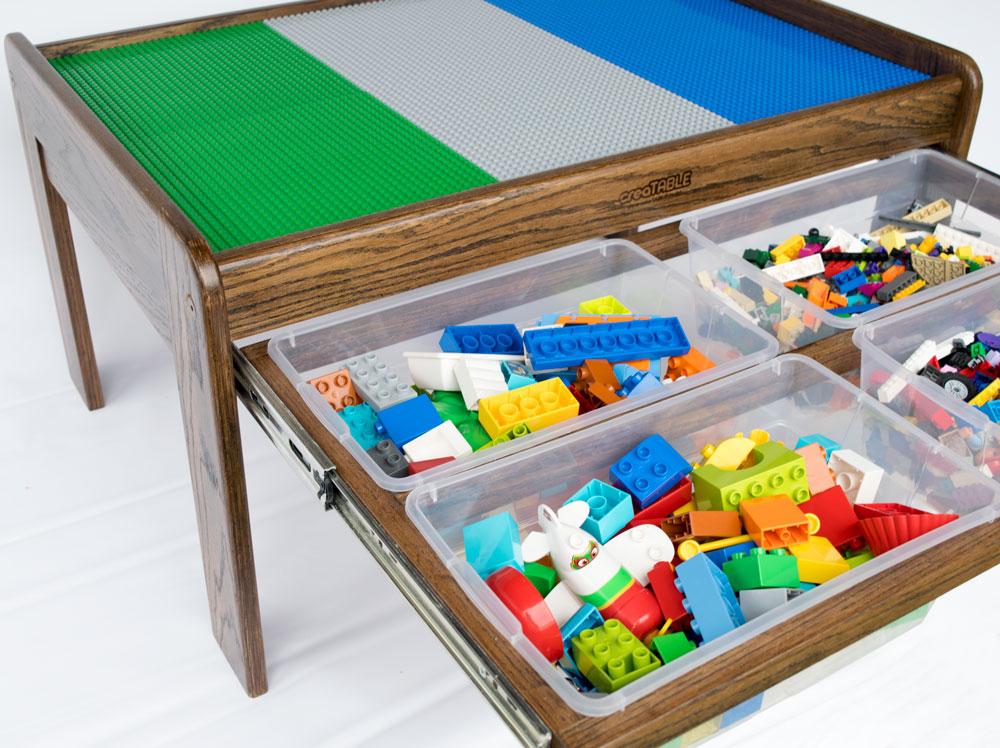 If your kids keep adding to their Lego collection, you might need ample storage space to store the Lego pieces. This Lego storage idea is perfect for a house's living room. It looks like an ottoman, but it is actually a Lego table. Get your hands on a reversible ottoman like this one, as it is perfect for storing loose Lego pieces. You can fill up the ottoman with rainbow bins, as shown here. This will allow you to sort the pieces color-wise. You can use the underside of the lid to stick the baseplate. 
18. Lego Storage Crates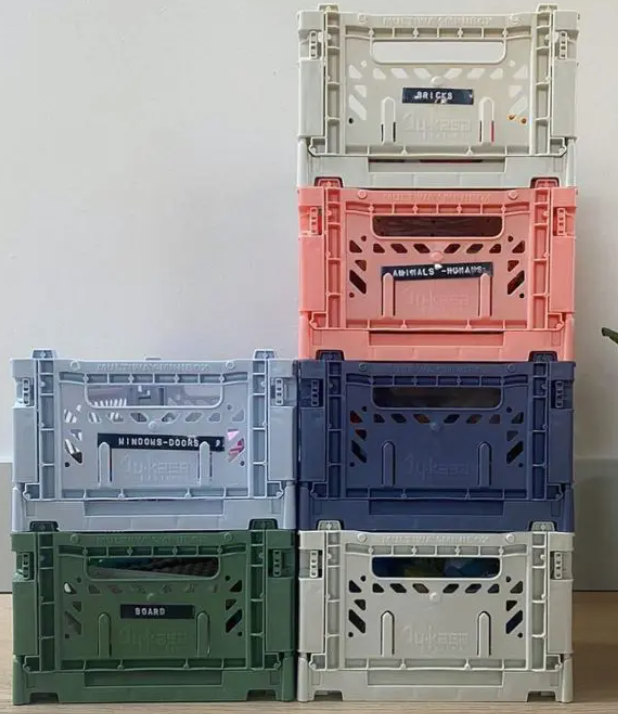 You can opt for colorful stackable Lego crates to store your Lego pieces efficiently. These Lego crates are very cheap and are a great way to declutter the room quickly. You can also reuse them when your kid grows out of Lego. Some crates can hold people or animals, and others can hold baseplates and instruction manuals. This is a very versatile storage method. They will help you keep the Lego pieces in their rightful place and not lying around in any room. These crates come in various color options. You can select the ones that suit the theme of your room. 
19. Lego Storage Bin with PlayMat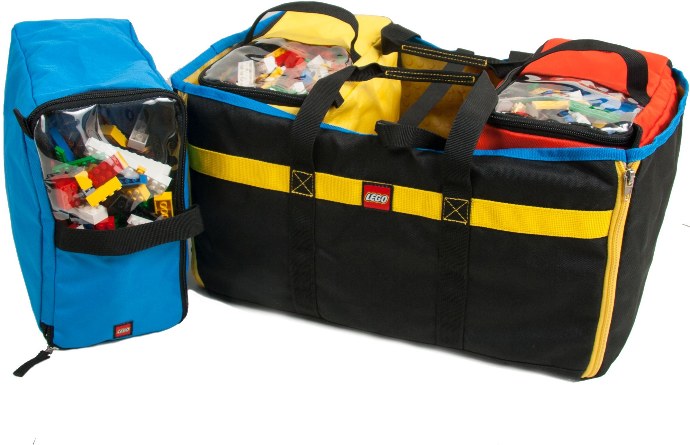 This Lego storage bin is of great use in a classroom or for children who love to play with lego all the time. This bin has a playmat attached, which can be spread out across the floor. Children can play with Lego on the mat, and when they're done, you can simply put the bag along with the Lego pieces inside the bin at once. The bin also comes with a lid. You can keep the bin under a table or in any corner of the room. It also comes with a handle so that you can lift it and take it anywhere you want. 
20. Lego Storage Bags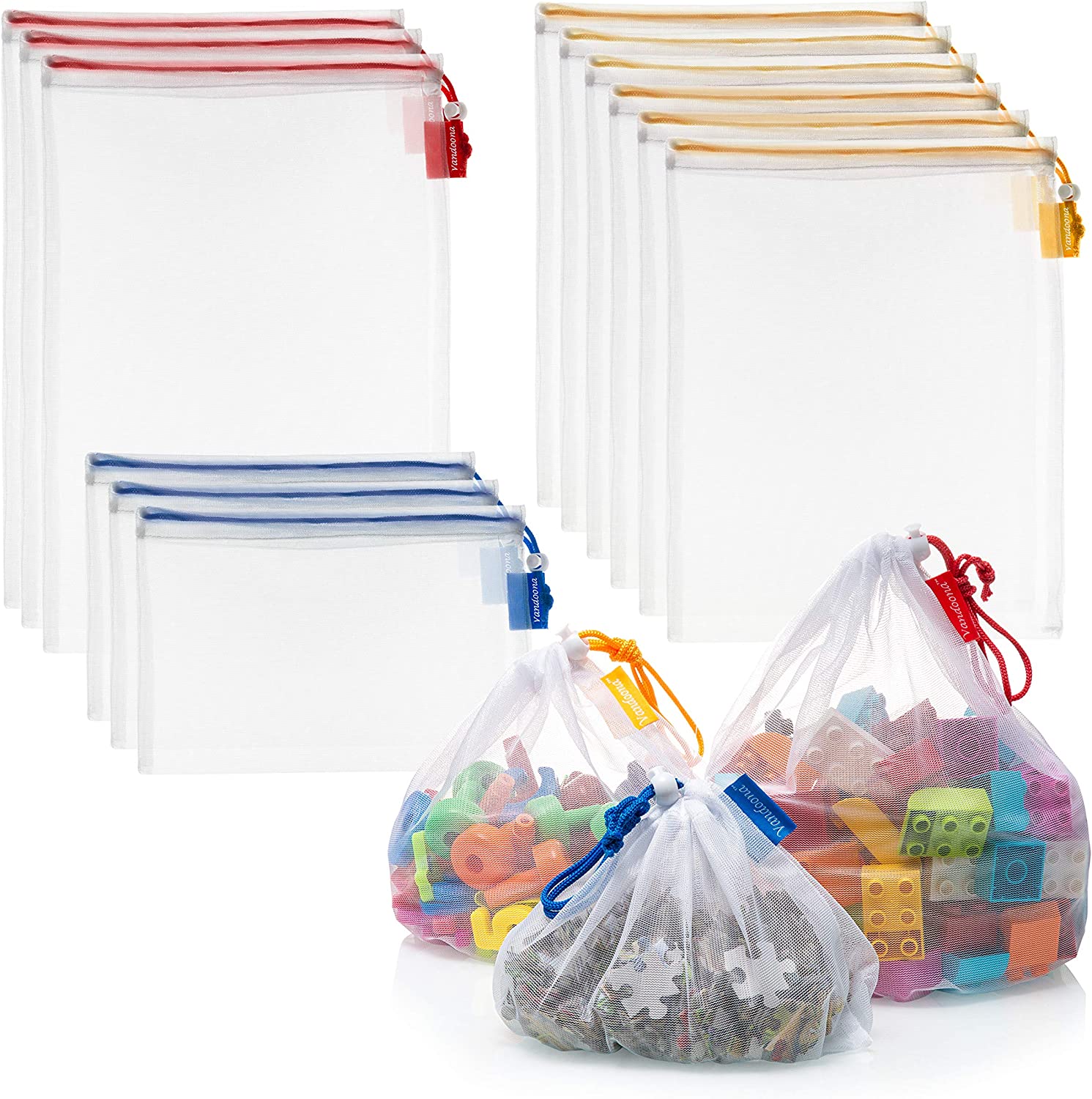 If you do not wish to spend much on Lego storage, then you can opt for these Lego storage bags. These bags are made out of mesh and are washable. These bags come with colorful zippers to help you organize the Lego pieces by color. If the bags appear messy or untidy, you can send them for a quick wash. You can get as many bags as you want, depending on the number of Lego kits your child owns. These bags can be kept in a closet or under a table. 
21. Rolling Cart with Drawers for Storage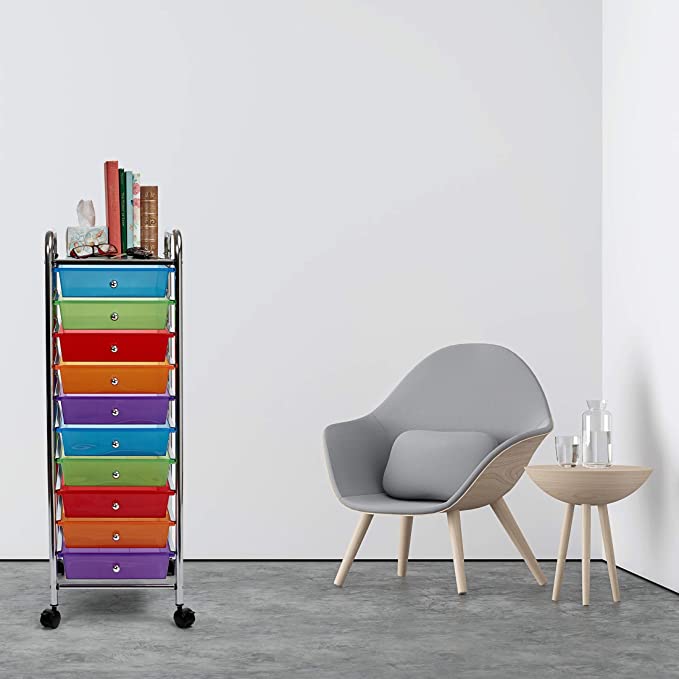 If you wish to add something quirky and unique to your kid's room while keeping it tidy and organized, then this rolling cart is a good option. The cart comes with colorful drawers and wheels, which will enable you to move it around as you want. They also help you save up floor space as they offer vertical storage. You can put the cart in any corner of your room or move it around during playtime. The top surface can be used to keep other miscellaneous items like books, frames, or keepsakes. You can also store the Lego by color or block type in the cart.  
Conclusion
You can use the Lego organization ideas mentioned above to declutter your home. You can sort smaller blocks by size or color or opt for colorful stackable Lego crates to store your Lego pieces efficiently. You can also construct LEGO compartments for sorting different belongings or build LEGO-based shelving units. By involving your kids in the process, you can have an enjoyable experience and encourage them to create personalized storage solutions. /p>
So grab your Lego bricks and use your creativity to create customized solutions as per your needs.
Frequently Asked Questions
Can Lego Be Stored Outside?
It is suggested not to store your Lego pieces in some that are directly exposed to the sun. If the Lego pieces are stored under direct sunlight or if the temperature exceeds a little too much, they might lose color and become brittle with time. 
Why is Lego Very Expensive?
Lego pieces and models are manufactured out of 12 different kinds of plastic. Apart from the materials used to manufacture Lego pieces, LEGO also has a very strict manufacturing process with great precision. Lego presses and molds are known to have tolerances as little as 10 micrometers or 0.39 inches. This is why Lego bricks fit so well with each other and are highly-priced. 
What is Bricklink vs. Lego?
Bricklink is a major marketplace that sells genuine LEGO kits and contains a vast catalog of each and every Lego element that you can think of. Once you create an account, you can buy and sell LEGO elements on this platform locally and internationally. 
What is the Rarest Lego Person?
The rare and most expensive LEGO Minifigure is the solid gold 14K C-3PO that costs around $200,000. This Minifigure was released in 2007 to celebrate the 30th Star Wars Franchise Anniversary. This Minifigure is prized by collectors for its exclusivity and exceptional rarity-only five of them was made. 
How Do You Preserve Legos?
If you wish to preserve your built LEGO sets, you can look for a transparent display case that is tall enough to hold the entire LEGO set inside. Once you put the display case together, you can open the lid and position the set properly inside or in the way you desire. Shut the lid and secure it tightly so that your Lego stays preserved for a long time.