21 Oversized Coffee Table Ideas for Your Home
A coffee table is not just a table used merely to serve coffee and snacks to the guest. Rather, it is a reflection of your personality. Whether small or big, circular or rectangular, if styled properly, it has the potential to become the center of attraction in your room and steal everyone's attention.
The coffee table also accompanies the furniture and decor items of the room and gives them a complete look.
There are various kinds of coffee tables available that can be used and styled to get the desired look. One such idea is an oversized coffee table which will help you in adding a different look to your room.
Here are 21 oversized coffee table ideas that will assist you in choosing the desired coffee table for your room
1. Simple and Sober Oversized Coffee Table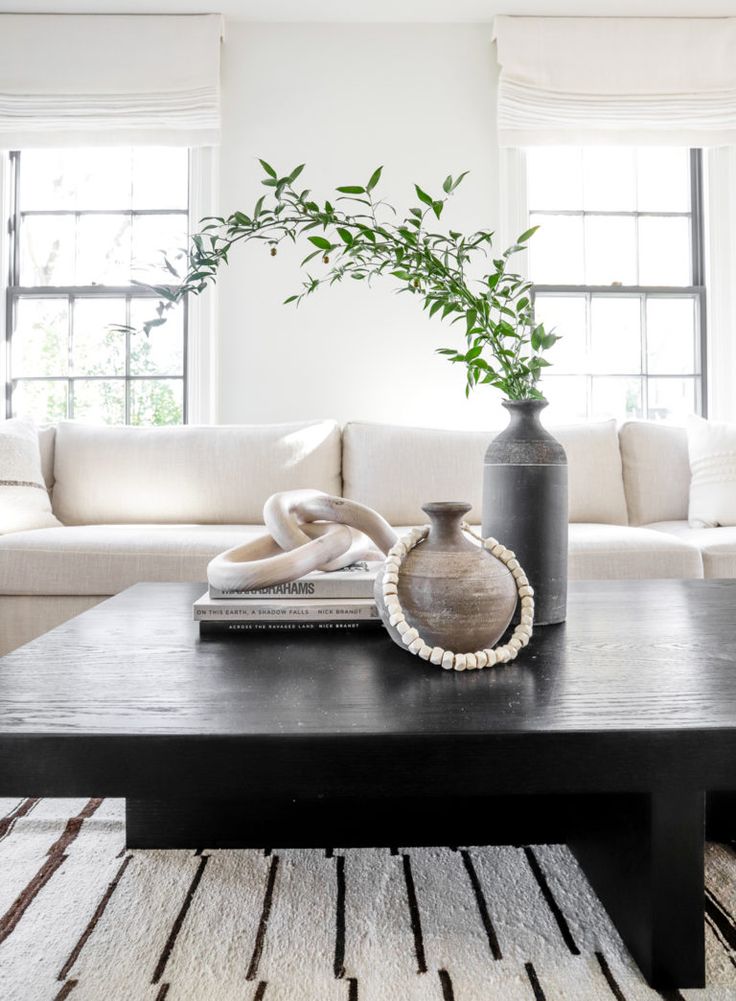 Nothing can beat the simplicity and decency of the wooden table. Wood possesses an elite look, and this table though accessorized with the minimum accessories has a complete look. Another advantage they possess is that they are durable and hence will serve you for a longer time. If you are a fan of minimalistic things, then this kind of coffee table will be the best option to keep in your living room. It complements the white sofas and white walls and increases the show of the room.
2. Oversized Coffee Table Complimenting the Surroundings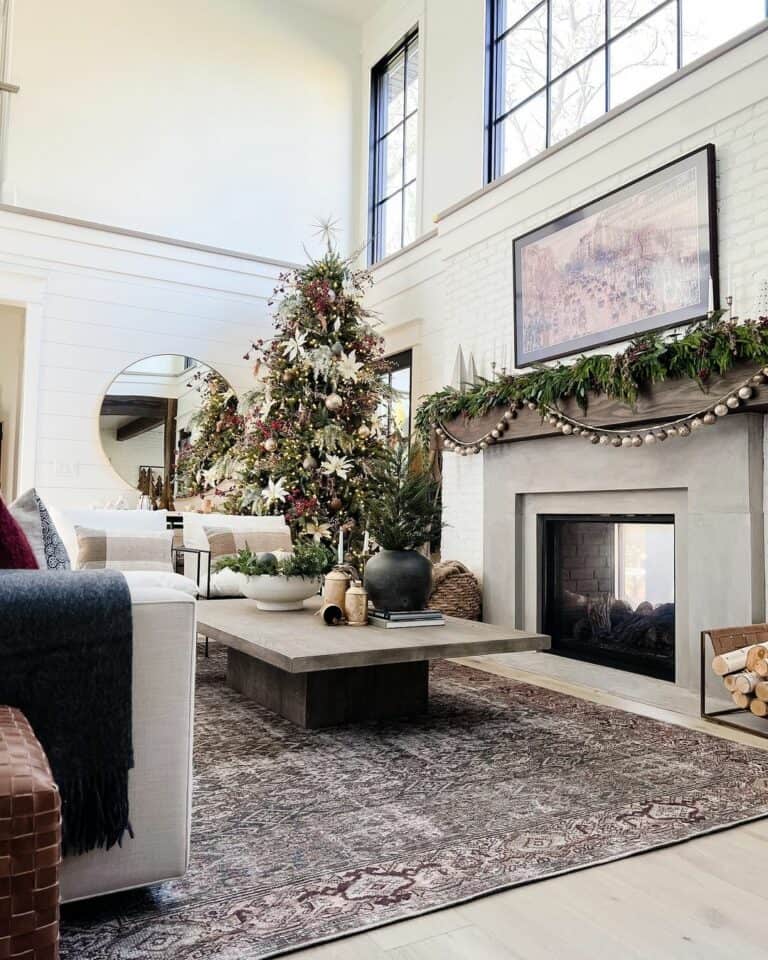 To attain a modern look, purchasing a complementing oversized coffee table for your living room would be a perfect choice. This table enhances the look of the room and goes well with the surroundings. The carpet placed beneath adds to the show of this plane-looking table. Accessorizing with matching or contrasting accessories will help you achieve the desired look. You can keep small indoor plants or metallic vases as they will elevate the look of the table, making it the center of attraction of the room.
3. Stained Pine Wood Table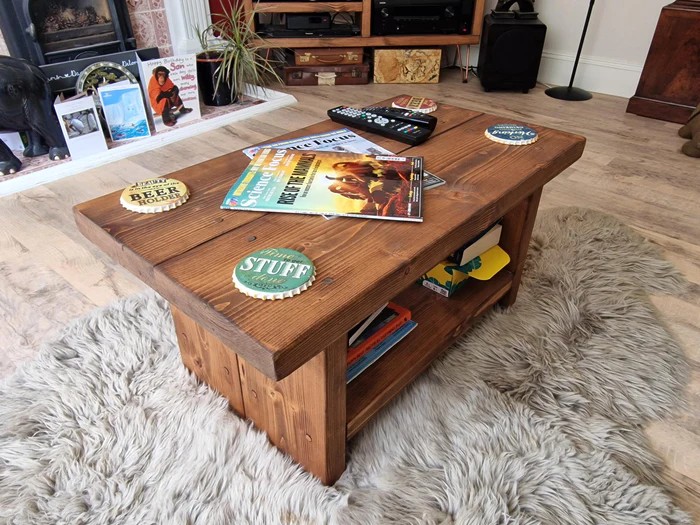 Environment-friendly wooden table made of reclaimed wood, this oversized coffee table is perfect to increase the show of the room wherever placed. These tables are made from high-quality pinewood and will become the center of attraction in the house. You can purchase these tables to display your fancy decor items and serve coffee and tea to the family members and guests. Made of rustic timber. They will go well with sofa sets if placed in the living room and even with the bed if displayed in the bedroom.
4. Circular Oversized Coffee Table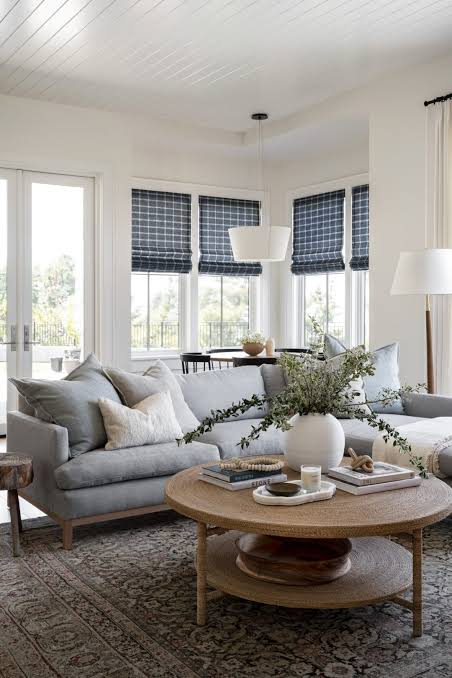 Circular tables can be used by people who want to make the room look spacious. In comparison to rectangular tables, circular tables have less surface area, and they give the look of a spacious room. In addition to this, they generally catch people's attention more and look good when displayed. Here is one such wooden oversized coffee table that perfectly goes with the surroundings and gives a spacious feel to the room. You can add accessories to the table to decorate the table as per your choice.
5. Black Color Lightweight Coffee Table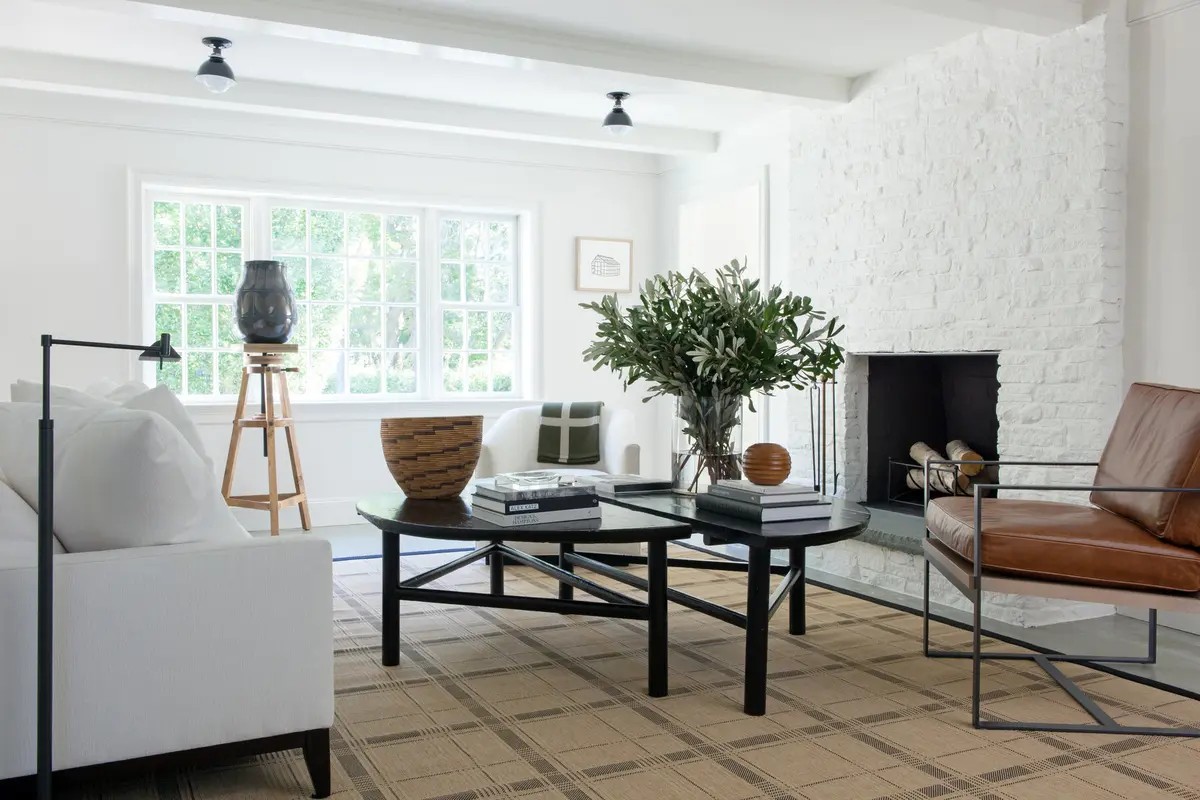 This oversized coffee table fits perfectly in the living room of people who like to keep the room minimal. This lightweight table pairs well with this minimally accessorized room and gives it a modern look. This table can easily be moved from one place to another so you can clean your room without any trouble. Hence, if you are looking for a table that will add a modern look to your room, then you should definitely go for this black-colored lightweight oversized coffee table.
6. Glass Top with a Ceramic Base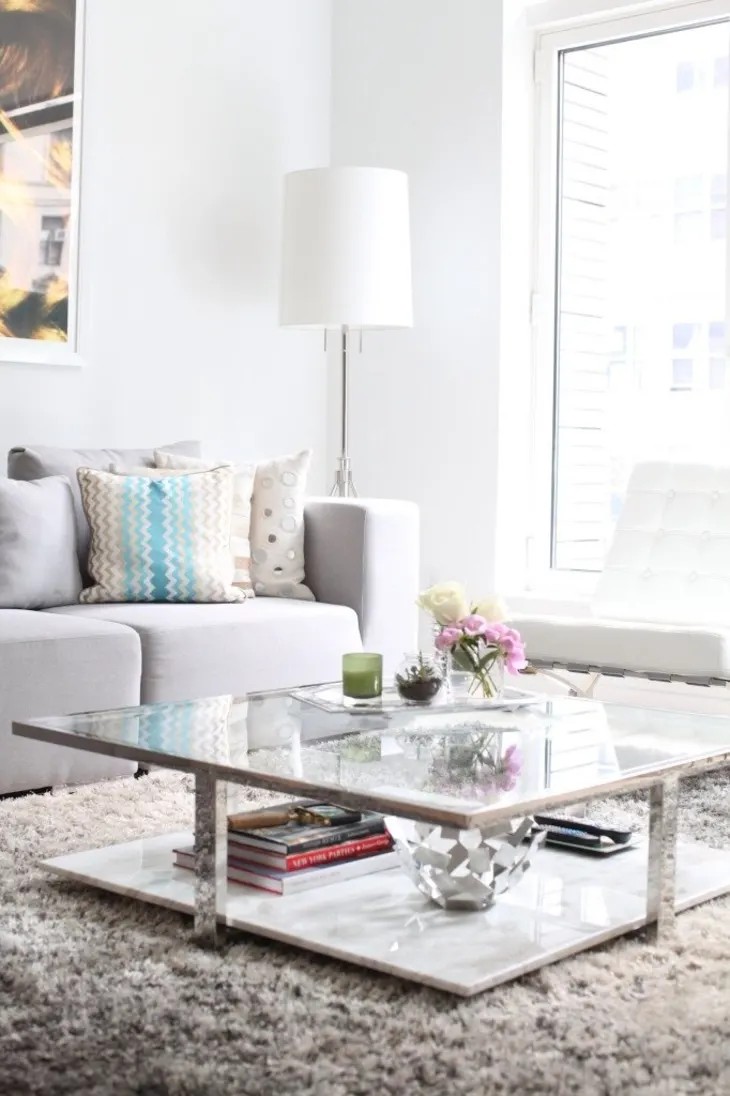 Want to make your boring-looking living room a little attractive without putting in any extra effort? You can do it by placing such a ceramic and glass table in your living room and as extra features to your room. It has the potential to become the center of attraction when placed in a room. It adds a modern touch to the room and makes it look spacious. Another interesting feature of this table is that you can even use it to showcase your favorite items.
7. Dual-Purpose Coffee Table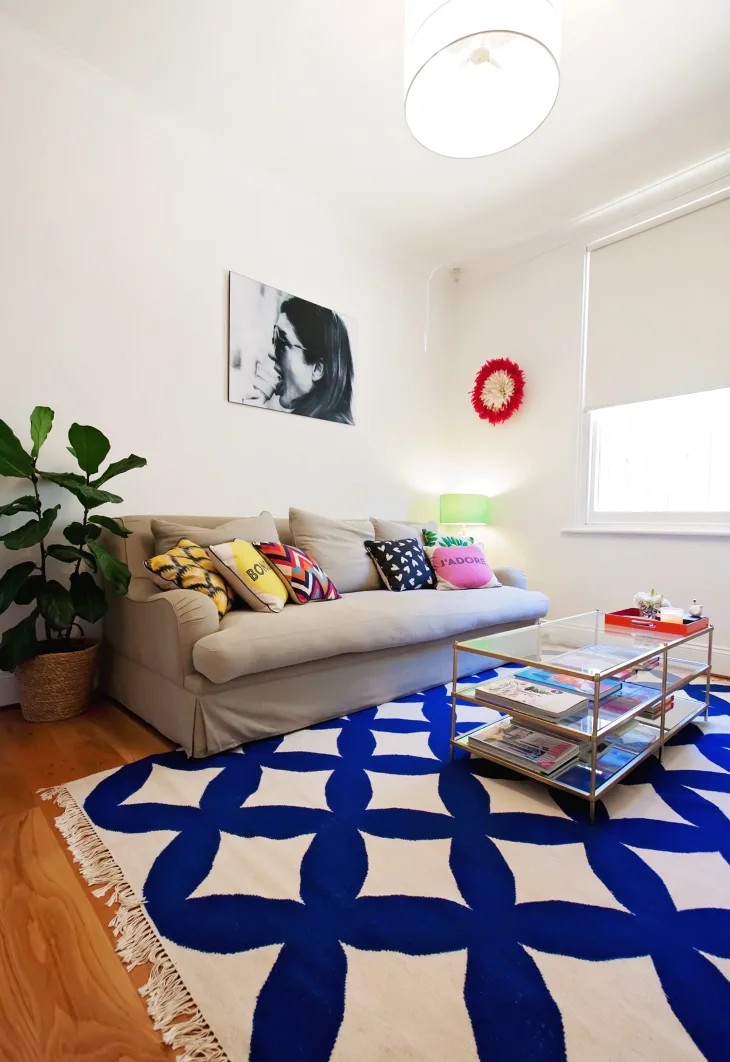 Looking for a dual-purpose coffee table in which you can keep your things in addition to serving coffee to the guests. Then this kind of dual-purpose oversized coffee table will be the best for you. This glass table has separate divisions to organize things. It has a modern, delicate, and minimalistic look. This table doesn't even require any extra effort for cleaning and will fit in every household. You can keep metallic vases on the table to elevate the look.
8. Small Glass Table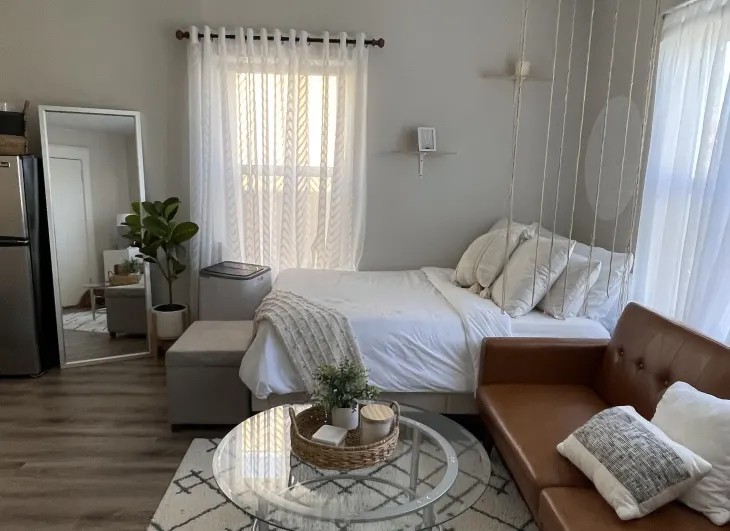 Glass tables have their own charm when it comes to enhancing the show of the room. This minimally decorated glass table is perfect for people who do not want to add much of things to their coffee table. To complete the look of the table, all that is required is a small showpiece or indoor plants, and you are done. It will give a modern touch to your living room or bedroom wherever placed.
9. Coffee Table with a Vintage Look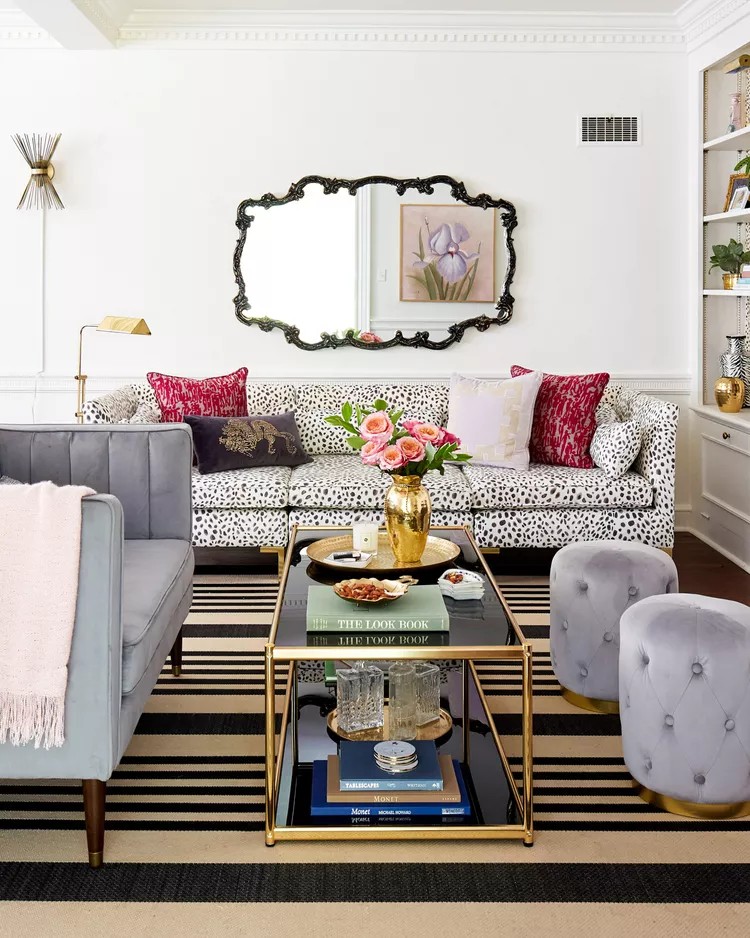 If you are a fan of a vintage look, then you can get a vintage look for your living room with the help of an oversized coffee table. All you need is to accessorize it with vintage accessories like a vintage vase or candle stand, as shown in the image. To enhance the look of the room, you can place complimentary carpets beneath the table, and you are all set to showcase your vintage room to friends and acquaintances. To add a more vintage look, you can consider adding vintage mirrorsin the room.
10. Coffee Table with Complementing Accessories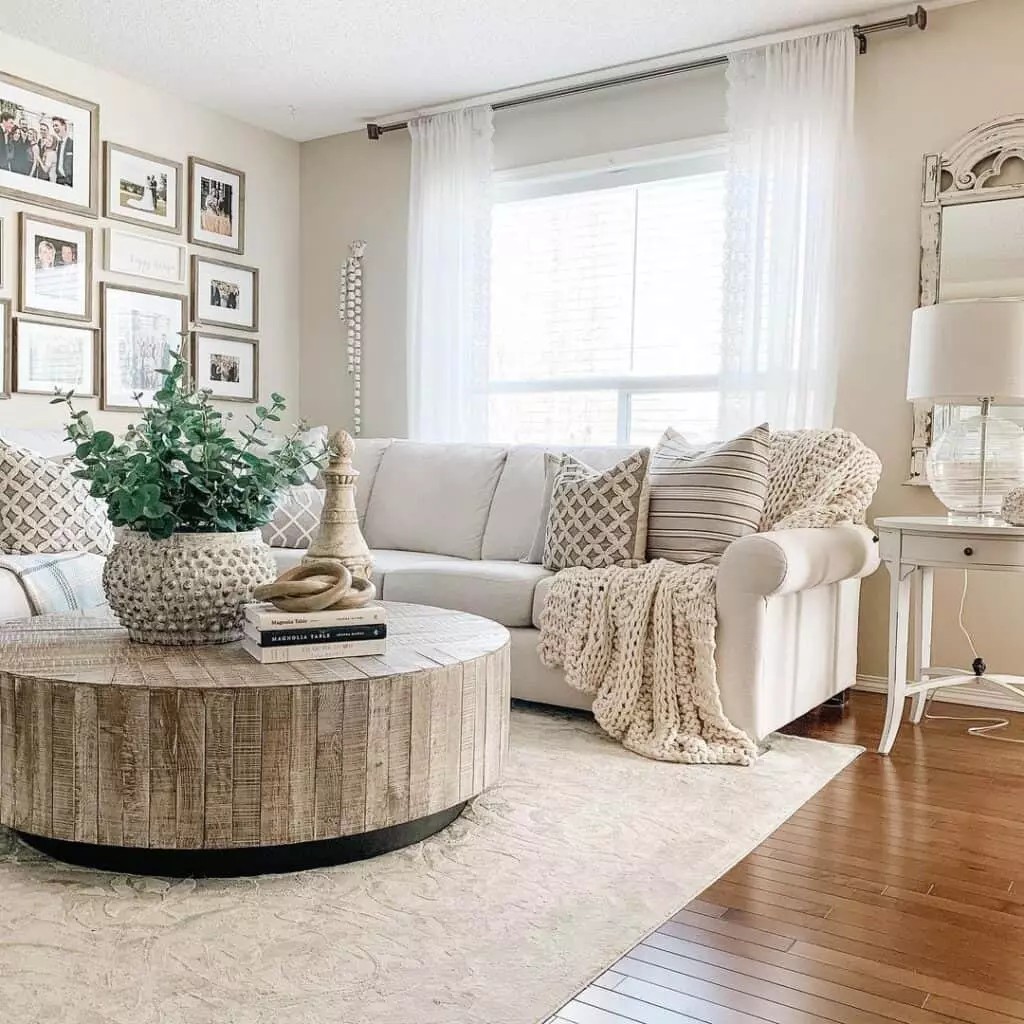 You can add matching accessories to your oversized coffee table as per the surroundings to get a neutral look. It will give a calm and soothing effect to the living room. If you are wondering about how to get a neutral look, then you should opt for white color or creme color. Cream-colored vases and candle stands will complete the look of the room and will make the room look calm and cosy. Adding more cream or white-colored items will give a brighter look to the room.
11. Coffee Table to Showcase Book Collection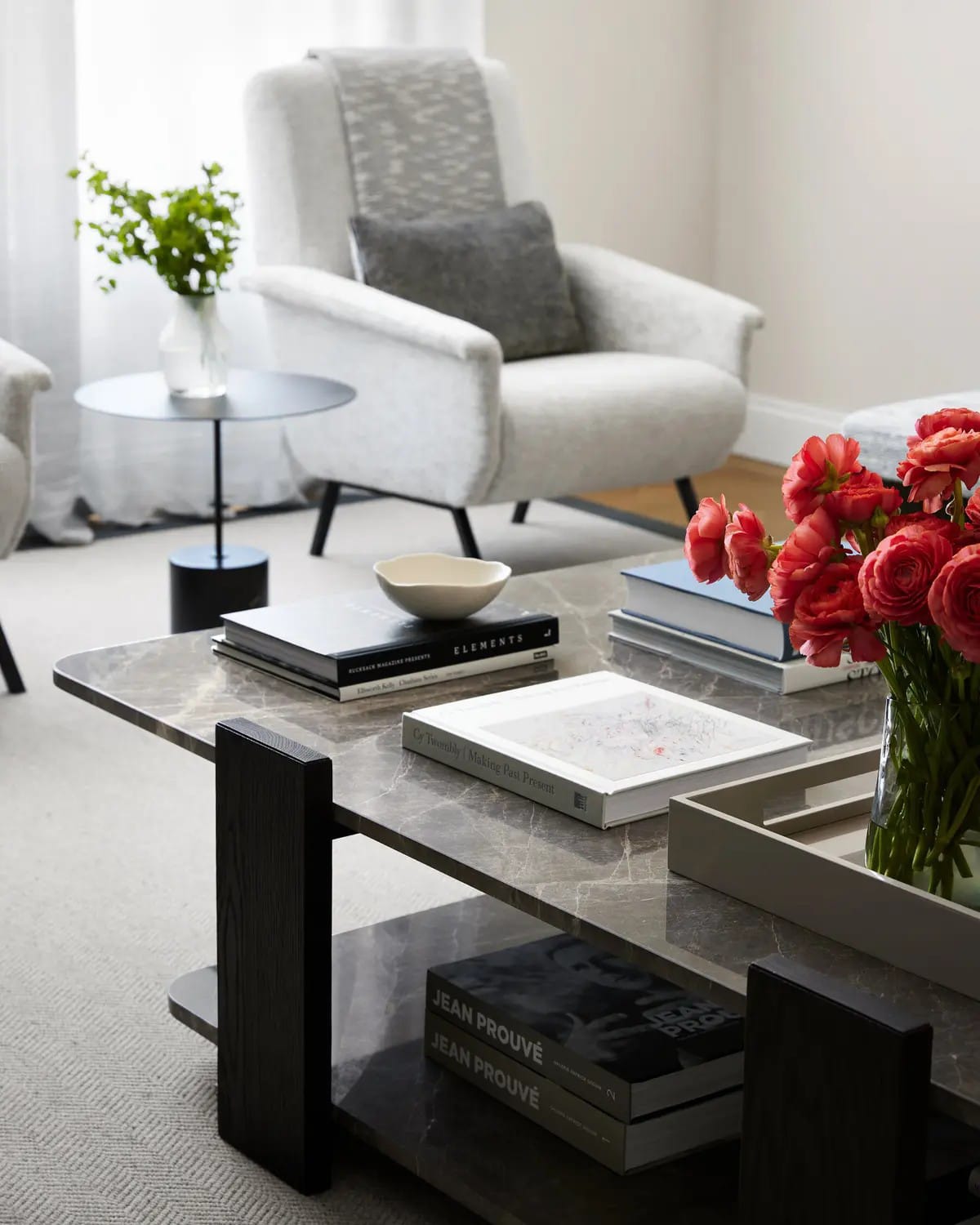 Those who love to sip coffee while reading books can even use books to style their oversized coffee tables. For book lovers who want to showcase their book collection, there is no better place than a coffee table. As we all know that the coffee table serves as the center of attraction; therefore, whoever comes to your house will definitely have a look at your book collection. You should be a little careful while placing the books as the books should be organized in such a way that they do not give a cluttered look to the table.
12. Asymmetrical Oversized Coffee Table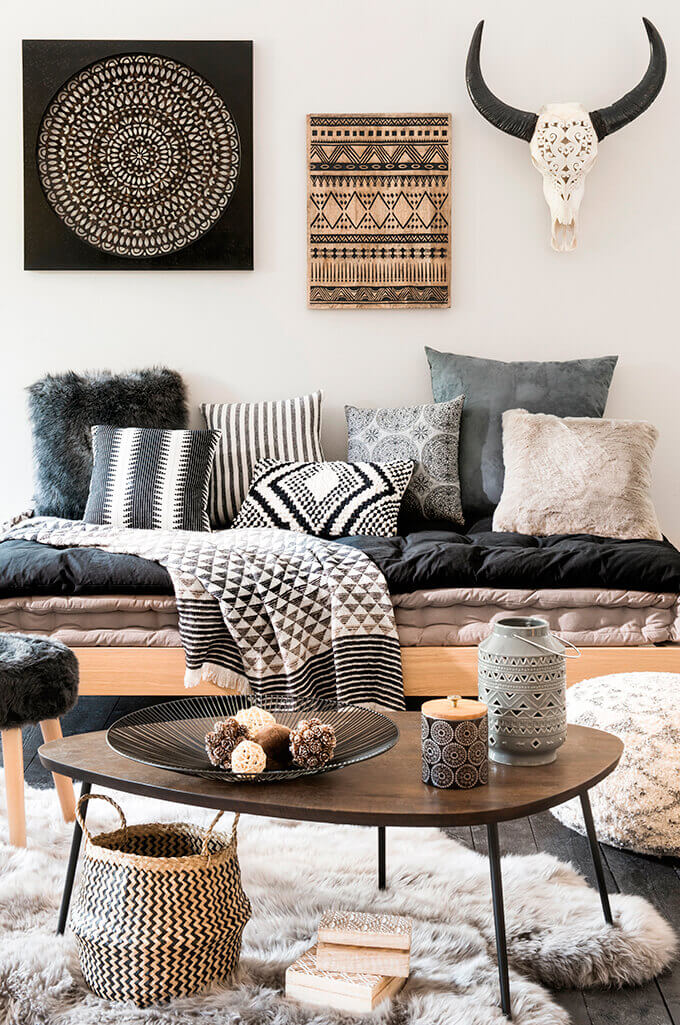 If you love to do something out of the box, you can try this kind of asymmetrical oversized coffee table for your living room. If you are bored
of rectangular and circular shaped tables, then this table is worth giving a thought. It will add a new dimension to the living room and catch everyone's attention. This wooden table is lightweight and therefore easy to lift so that cleaning work is also not hampered. You can add matching creative stuff to it to complete its look.
13. Ceramic Table with Framed Base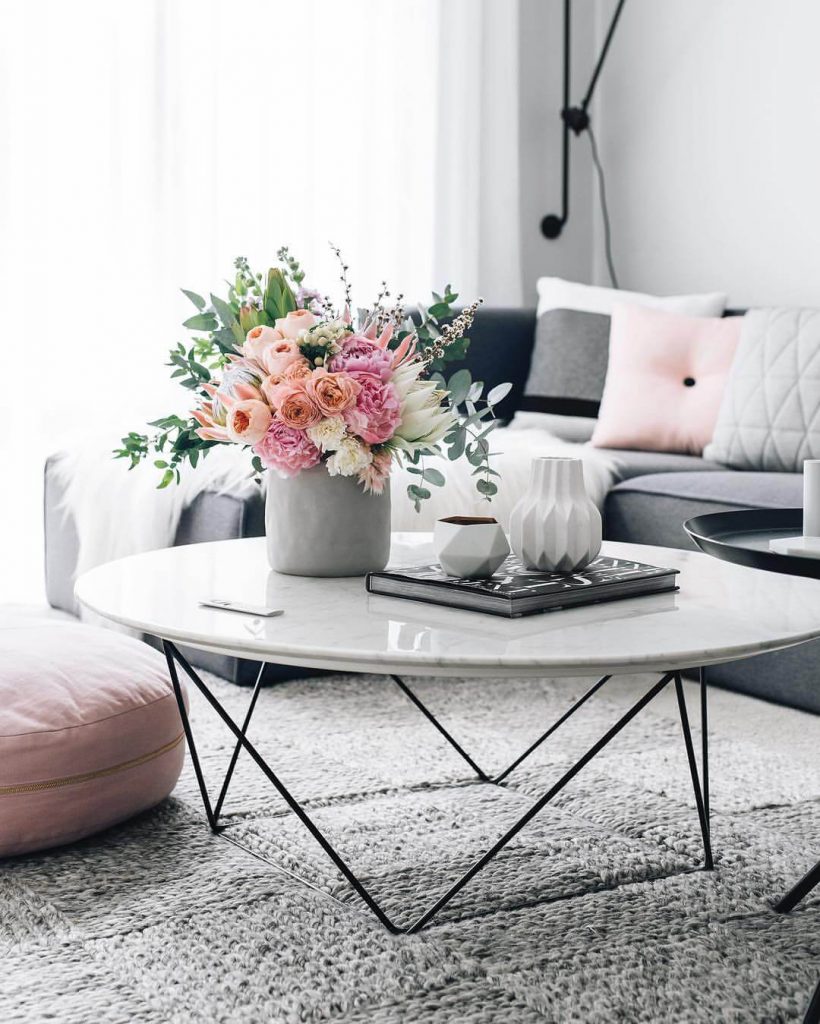 A cute white ceramic table is all you need to add a cozy and comfy feel to your living room. Black and white combinations never fail to create a unique impact, and the same has been observed here. This table perfectly goes with the surroundings. Styling it with the minimum decorative items will help you create a unique look for the table. Hence, people who are in love with minimalistic looks can opt for this kind of coffee table to keep in their room.
14. Small Size Coffee Tables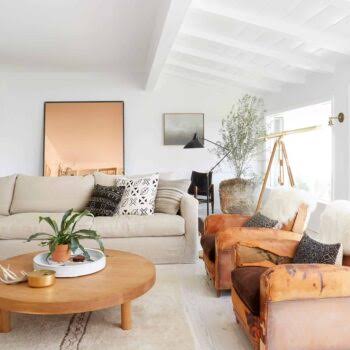 To achieve a clutter-free and organized look even in small places, small oversized coffee tables are a perfect choice. These tables will maximize the floor space giving the illusion of a spacious room. In addition to this, small size coffee tables have a cute appearance. You can experiment with the accessories and designs to achieve a vintage, modern, stylish, minimalistic, or antique look. These tables can even be kept in small balconies, verandahs, and patios to host small gatherings for family members.
15. Moroccan-Style Oversized Coffee Table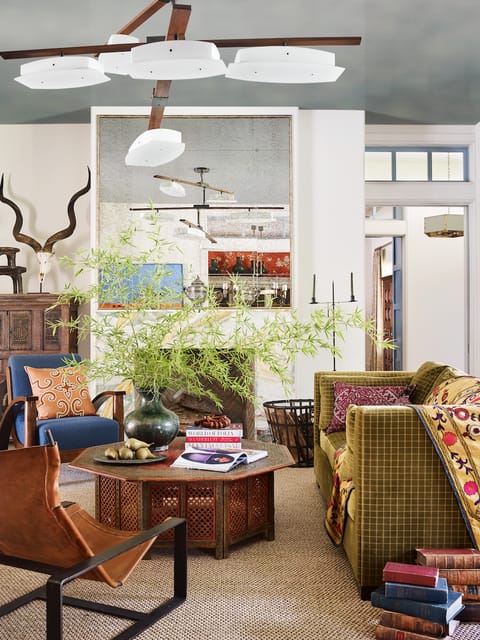 If you want to add a little traditional look to your living room, then you can opt for a Moroccan-style coffee table. This beautifully handcrafted table will elevate the look of your room and will become the focal point of people's attention. Moroccan furniture has been popular for many years because of the uniqueness it possesses. Hence, people who want to style their living room using a unique table that is durable can try Moroccan-style oversized coffee tables. You can pay it up with matching sofas for a complementing look.
16. Pedestal Coffee Table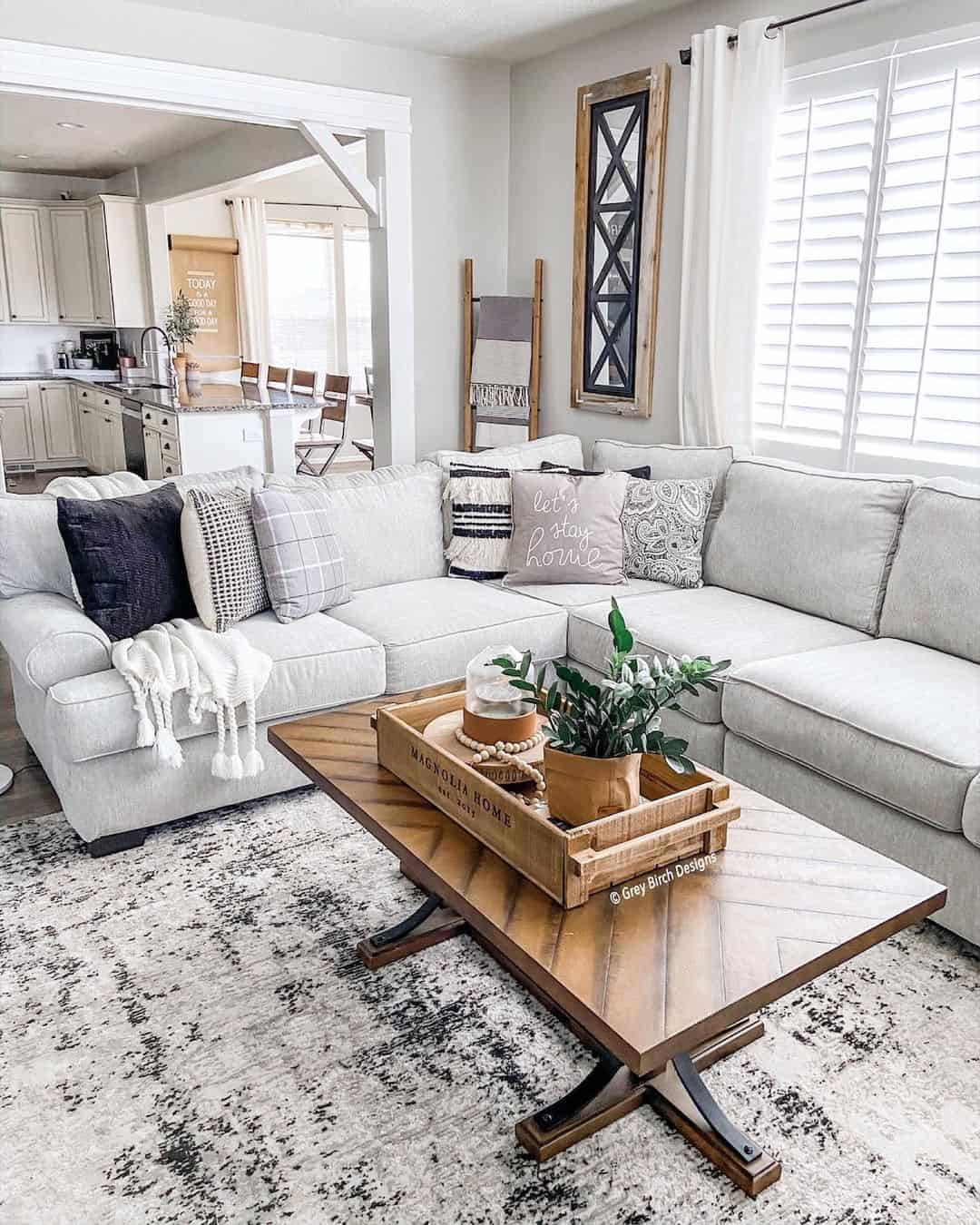 Another example of an eye-captivating oversized coffee table is this pedestal coffee table. This pedestal-patterned coffee table is simple and elegant with no heavy carvings, so it is easy to clean and the best option for people who want to keep things simple. You can either go for a minimalistic look by keeping no accessories on it all. You can add things like vases, baskets, showpieces, etc., to add a little style. It will blend with the surroundings in both ways.
17. Rustic Coffee Table for a Farmhouse Feel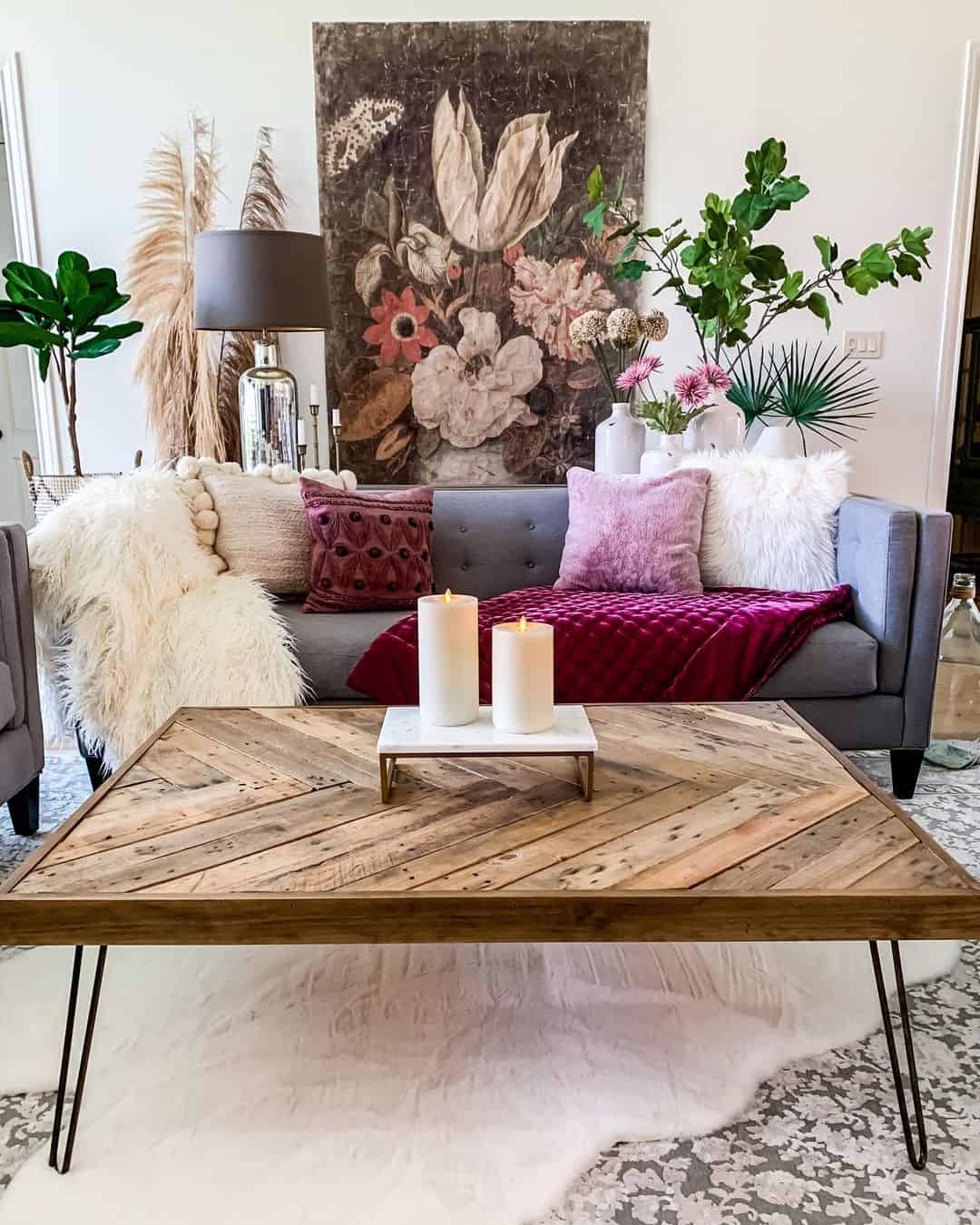 People who want to get a farmhouse feel in their homes can consider placing rustic-style wooden oversized coffee tables in their living rooms. Rustic tables have been used for a long time to give a contemporary look to the place where they are kept. This natural textured coffee table is durable and lightweight, so it will serve you for a long time. It showcases a modern lifestyle and is ideal for people who want to keep the house simple. Although this table looks complete in itself, you can add things likecandle stands to get a contemporary feel.
18. 3 Tabletop Design Coffee Table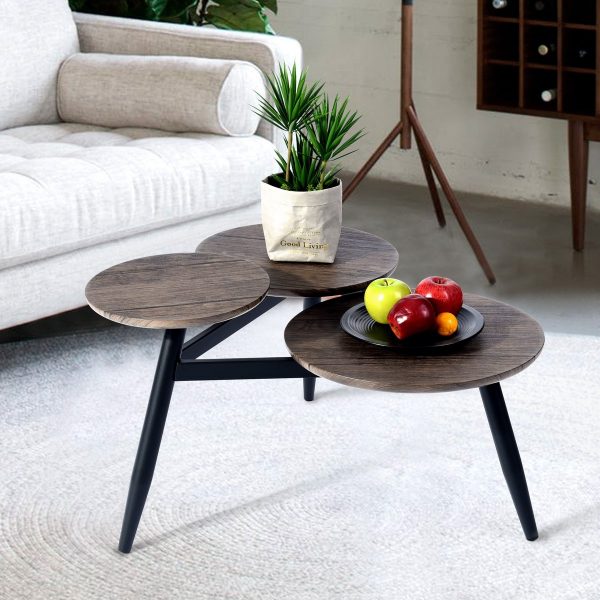 If you are looking for an innovative way to add an artistic touch to the living room and also amaze people with your creativity, you can try this kind of table which has three separate tops. It will also help you smartly segregate your fancy stuff and leave a separate space for serving coffee to the guests. This minimally decorated, coupled with the matching furniture, will give a new look to your living room. So if you want to try something different, then you can give it a thought.
19. Multi-colored coffee table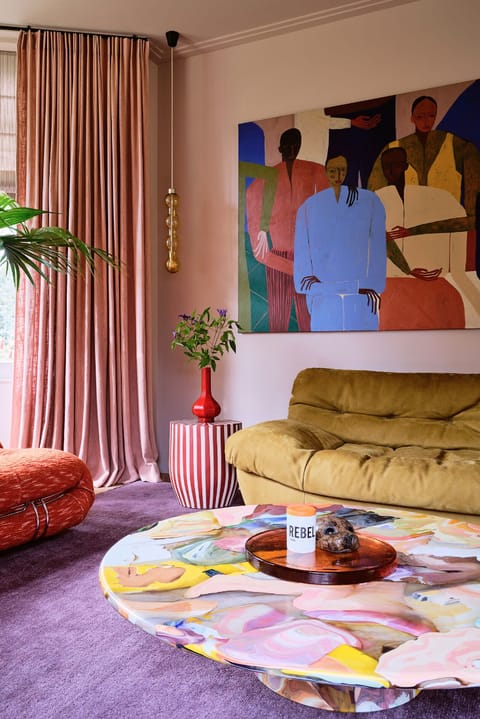 People who like to add colors to their life then try this multi-colored oversized coffee table. It will add a vibrant touch to your living room. Made of a combination of various light colors, this table will help you in adding more colors to your life. It fits well with the colorful surroundings and is able to enhance the look of the already colorful living room. Another advantage that it possesses is that you do not require any kind of showpiece to be decorated, as its style is complete without any kind of extra additions.
20. Coffee Table with Storage Space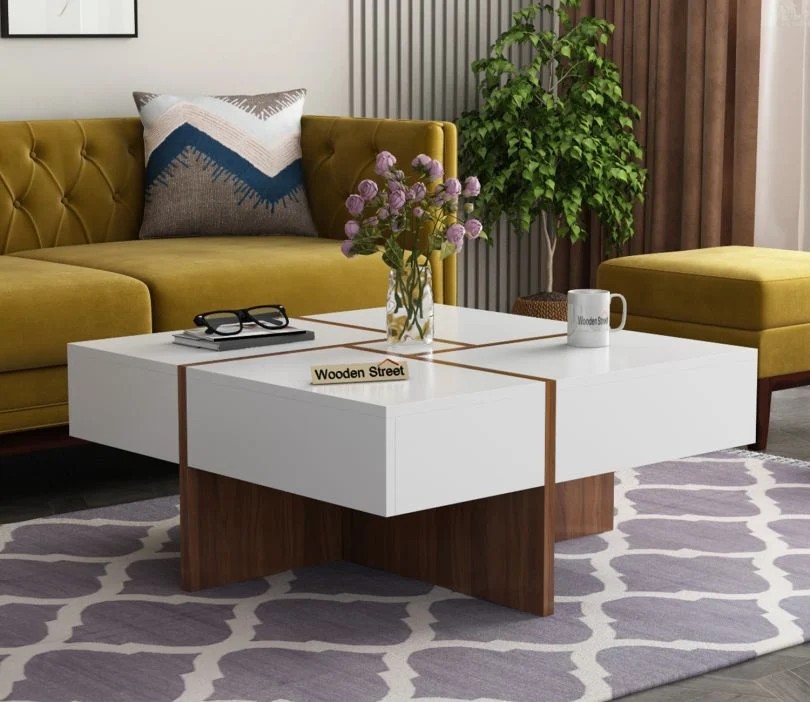 If you are looking for a coffee table that can be used to serve coffee to the guest, increase the show of the house, and can be used to store a few of your essentials, then you should go for this oversized coffee table. These exotic finished coffee tables are made of high-quality wood and have divisions made to segregate your essentials in the built-in storage. It has got a very decent and modern look, and you can place decent vases or showpieces to elevate the look of this coffee table.
21. Rustic Lift-Top Coffee Table Idea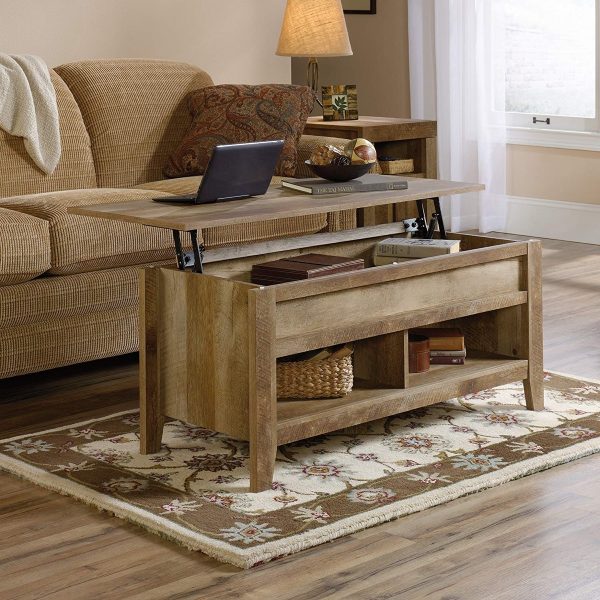 Another innovative idea for people who love to add innovative and artistic things to their collections. This rustic lift-top oversized coffee table is a unique concept that will help you to store your essentials, and you can even work on it comfortably. In designing such a multifunctional table, no compromise has been made with its design. This table will look unique when placed in your living room and will be admired by everyone. It will also give your living room a farmhouse vibe.
Conclusion
Oversized coffee tables are a great option to enhance the beauty of your living room or bedroom. These beautiful tables are available in various shapes and styles and can be used to give an aesthetic, vintage, modern, or traditional look to your room. The idea of shapes and styles ranges from oval to round to square to rectangular. Experimenting can also be done with the color and material.
People who like to experiment can ditch traditional shapes and opt for irregular-shaped coffee tables. Those who want to use the table for storage purposes can consider the tables that have built-in storage space. Above are a few ideas of size coffee tables that can be considered to add a new look to your home. You can accessorize them with minimum or maximum accessories to achieve a modern or fancy look.