Spindle bed frames boast a unique design featuring vertical spindles that add a touch of sophistication.  These bed frames have the ability to breathe life into your little safe sleep sanctuary that is reflective of your style and class. With its delicate design, curves, and intricate detailing, it can elevate the aesthetic of your bedroom. In addition, functionally, they are amazing for overall support and durability. They can truly grab attention and become the centerpiece of your whole setup.
It is crafted with precision and expertise that makes these frames sturdy, thus promoting sound and restful sleep. Let's now explore these amazing spindle bed frame styles and have a deep look into their unique properties.
1. Classic Charm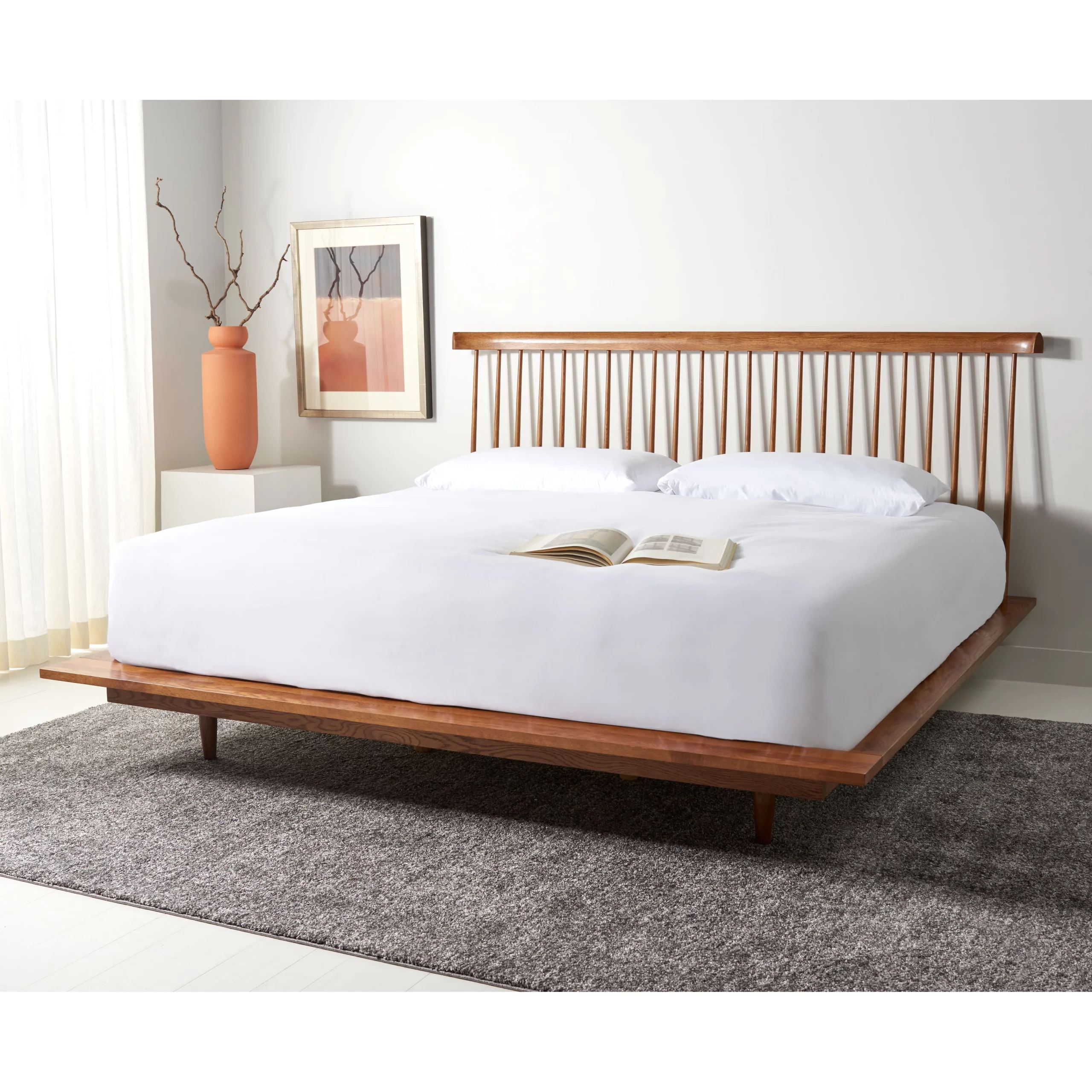 With this classic spindle bed frame, you can enjoy the nostalgia of a bygone period. Its gorgeous details, graceful curves, and solid wood construction take you into a world of classic beauty. These are intricately designed for increased longevity that also adds much-needed elegance to your bedroom. A classic spindle bed frame can match almost any kind of decor. It adds style to any bedroom. 
2. Modern Minimalist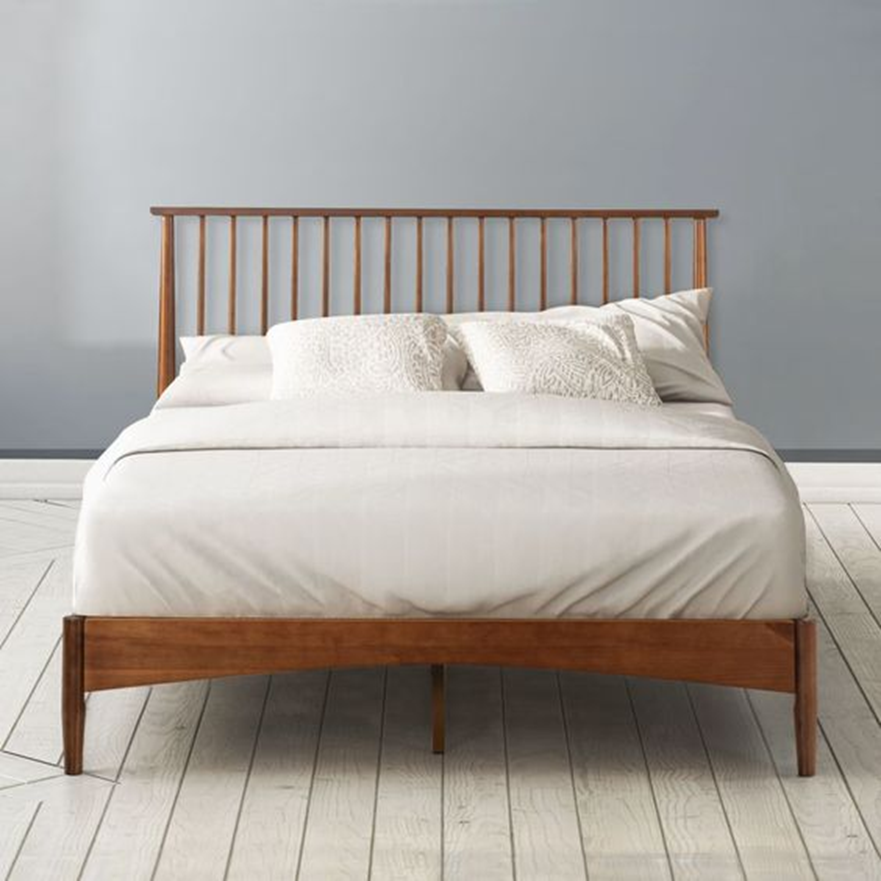 This creates a balance between style and simplicity because of its simplistic design and minimalist appearance. This bed frame is made of premium quality materials such as metal or wood, offering durability with sacrificing style. It is simple to install and maintain and seamlessly matches contemporary surroundings. It is an ideal option for people looking for a simple yet stylish sleep retreat. With its clean and sleek design, you'll enjoy coming into your bedroom more often. It is constructed with high-quality metal for durability. Spindle accents add a touch of exuberance to an otherwise basic space. Easy assembly and maintenance make this an effective choice.
3. Rustic Farmhouse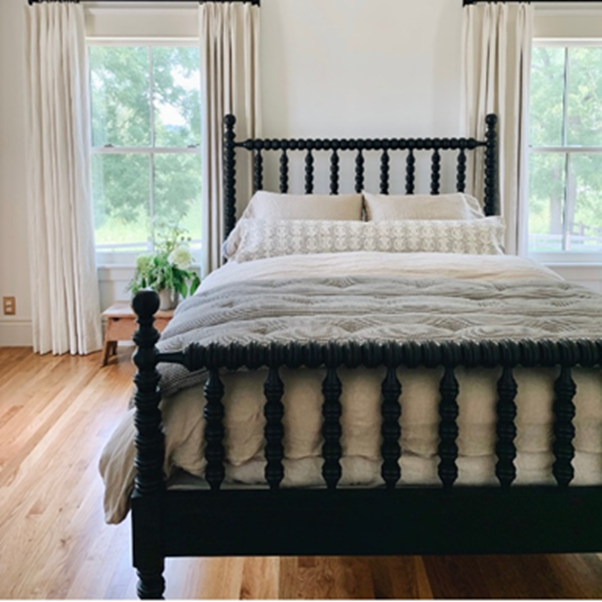 Explore this spindle bed, as it offers a stunning rustic accent making it ideal for a cozy yet stylish bedroom. Its aged finish completely elevates the look & feel of your home.  It creates the perfect warm and inviting ambiance that is a must-have for any bedroom. Choose this farmhouse-styled spindle frame bed to make your theme on point. The spindle-styled headboard and footboard make a great option for your vintage charm look. It has a weathered finish, created from solid wood, that gives off a natural rustic charm. Crafted from solid wood that adds much-needed authenticity in addition to durability. Enjoy this cozy atmosphere in your bedroom every time you choose to disconnect from the world outside and unwind in your own little space.
4. Contemporary Elegance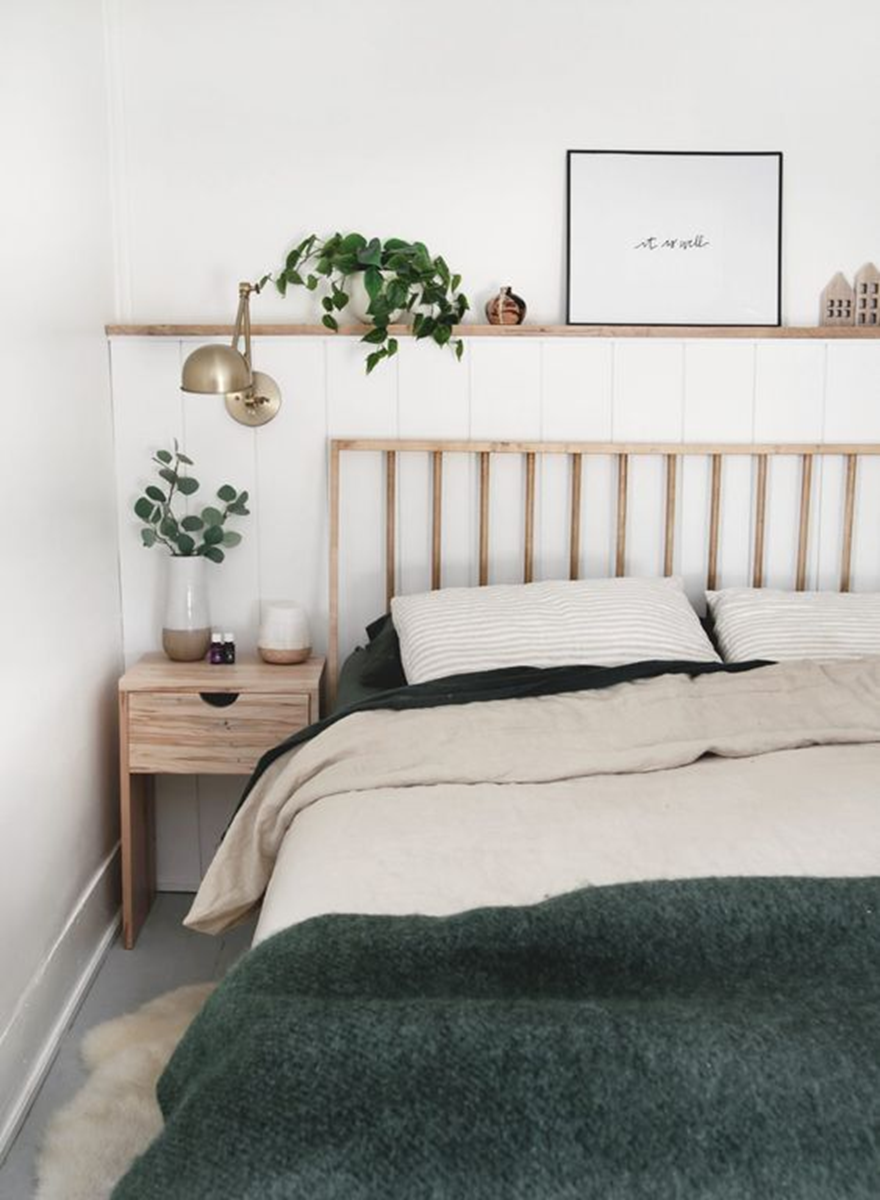 This bed frame's adaptable design seamlessly matches a variety of interior design themes. Also, the bed frame works for all mattress materials, including innerspring, latex, and memory foam, and gives you the flexibility you desire with comfort. Modern and elegant spindle design that offers durable construction made for long-lasting use offers sturdy support. It extends versatility and complements any bedroom decor.
5. Black Stained Wood Spindle Bed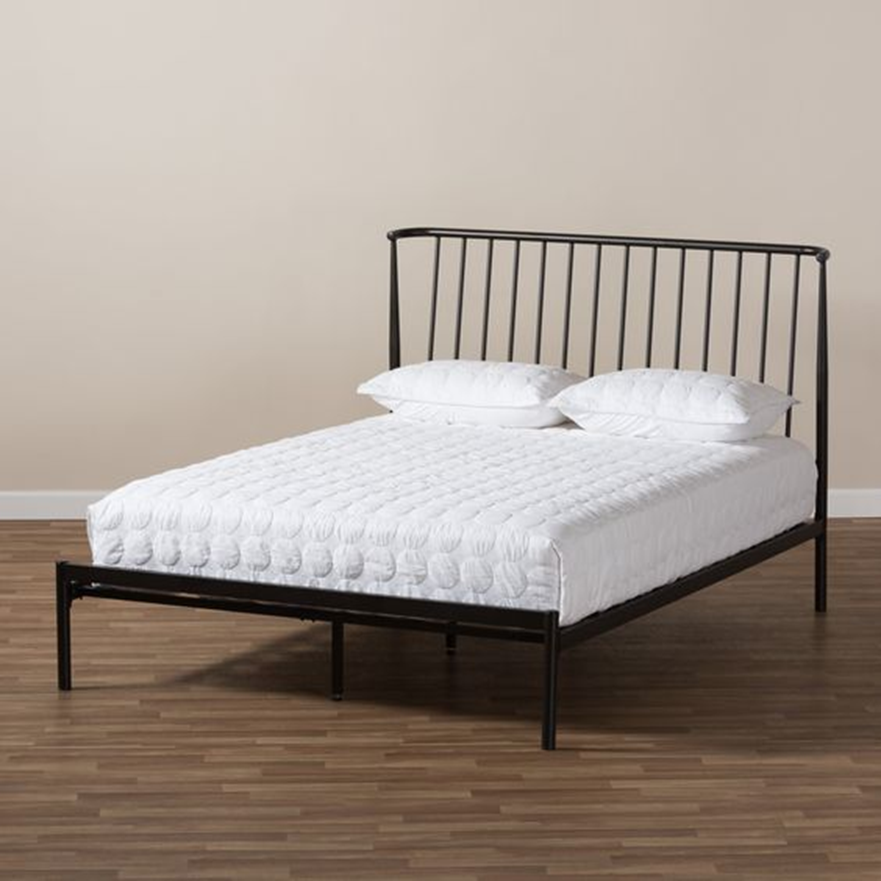 Good-quality stained wood can transform your home into a classy little space. Choose stunning mattresses. Its design elevates the overall look and feel of your bedroom and refurbishes the entire place.  With the timeless craftsmanship of excellent woodwork of rich stain wood, you can amplify your space into a completely different look & feel. This bed offers amazing support and makes you feel well-rested. Opt for a black-stained wood spindle bed to turn your bedroom into a classy space. 
6. Metal Spindle Bed Frame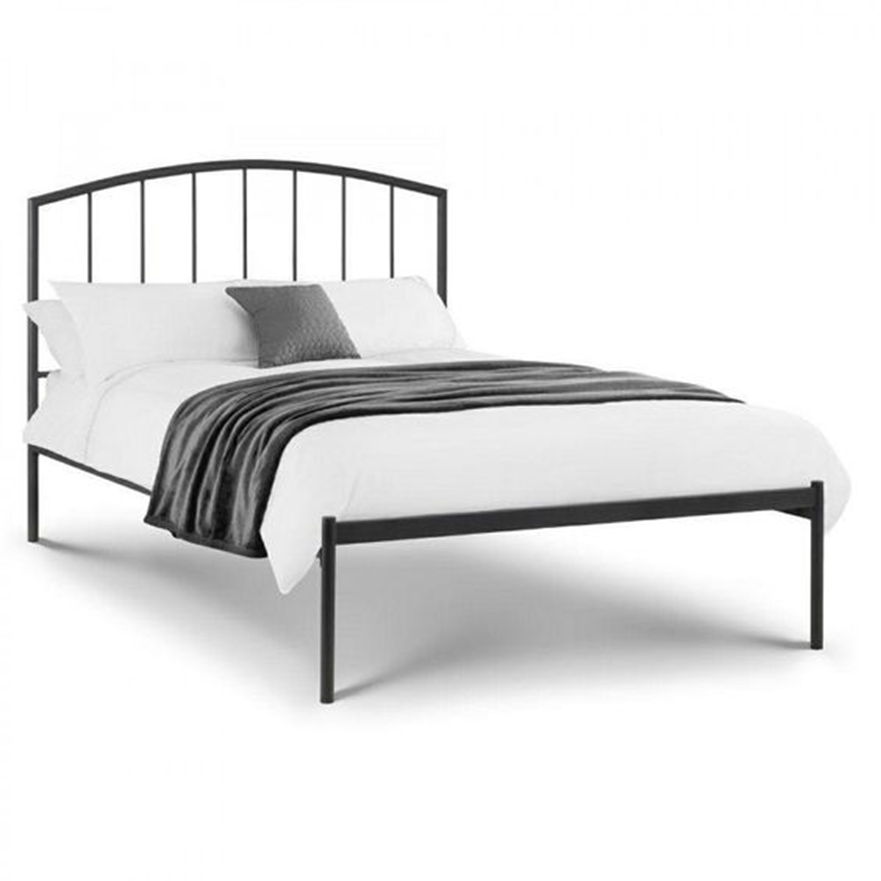 With a stunning metal bed frame, you can have an effortlessly good-looking bed frame. With the right kind of accessories, it can transform your bedroom into an interesting space. The metal spindle bed frame can make up for a great base for all kinds of design additions. You can opt for a completely black-and-white look or go for a more grey-toned look to make it look minimalistic yet classy. 
7. Brass Spindle Bed Frame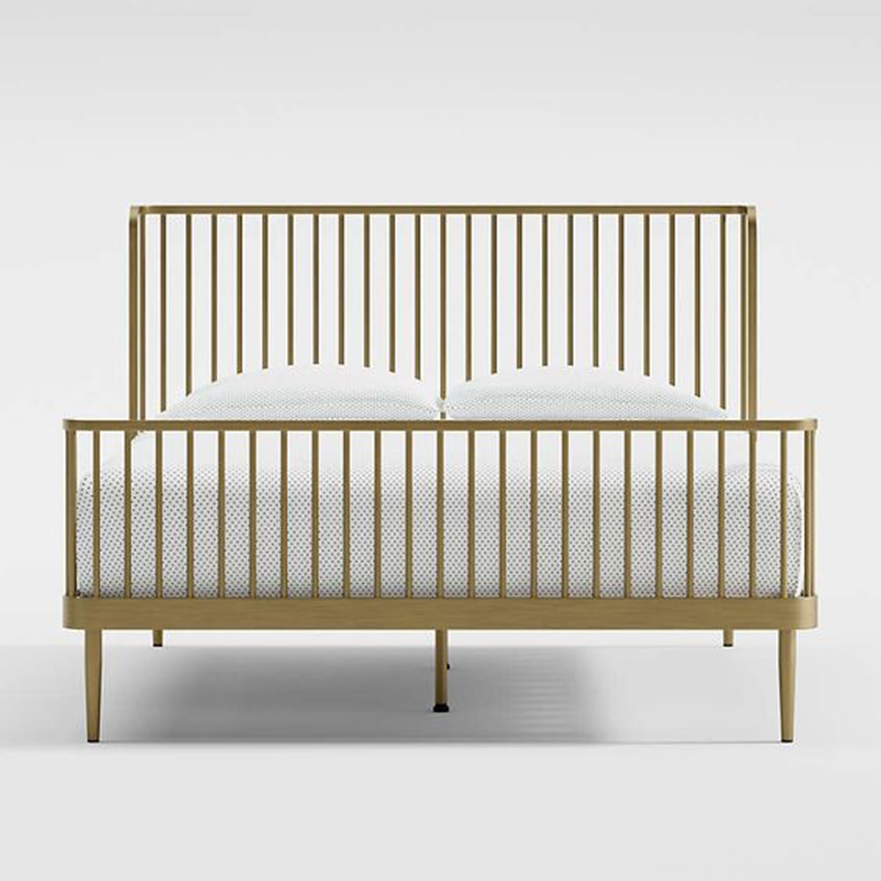 Brass spindle frames are the perfect go-to choice when looking to add a classy touch to your personal space. Redo your bedroom space with this stunning brass spindle frame that ensures the class and chic element of your room remains uncompromised. This is especially useful in contemporary and modern-designed rooms. Go for a complete metal-like finish for your bedroom look. If your doorknobs, handles, and lining of bed tables are lined with brass, too, then the brass bed frame completes the look to perfection.
8. Mid-Century Modern Spindle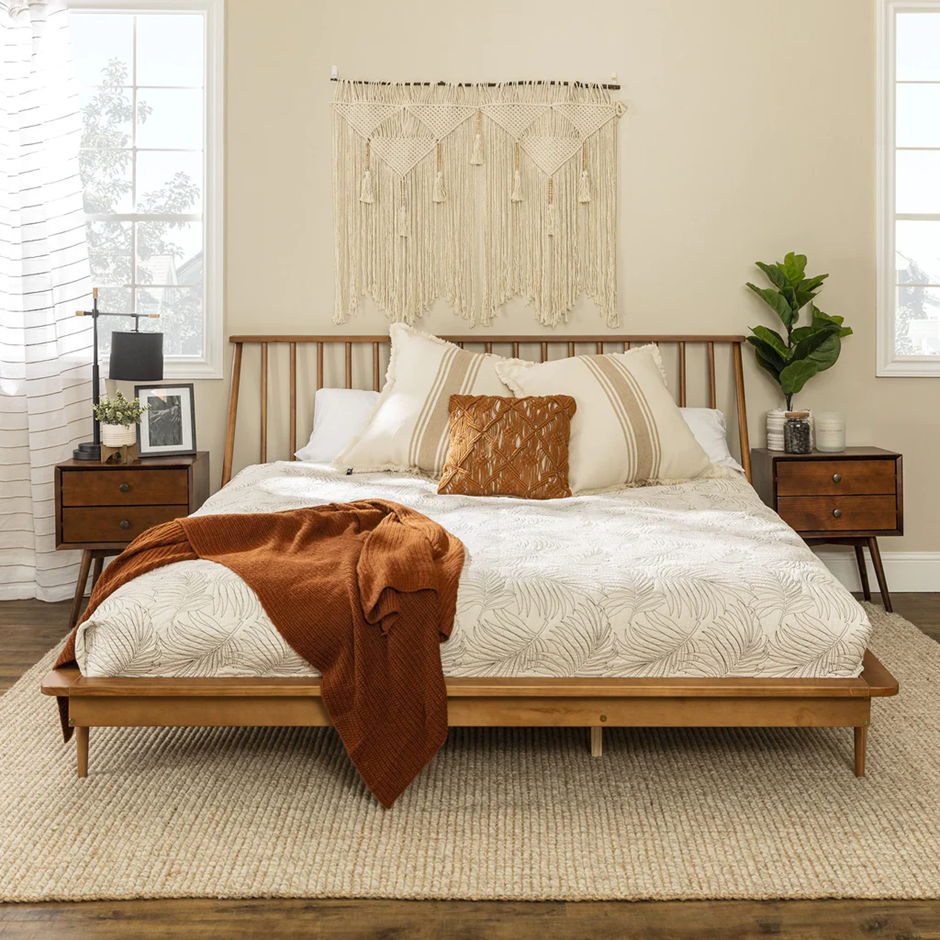 Something about mid-century furniture speaks volumes about how a home should feel. Everything from that era was about cozy corners, woodwork, comfort, and warmth. With this mid-century modern spindle bed frame, you get the comfort of an old mid-century room without the clunkiness of it. With a modern twist in design, it reeks of elegance and design brilliance. Wood is always a great material to choose when looking for spindle bed frames, given its sturdiness and longevity. 
9. Country Side Spindle Frames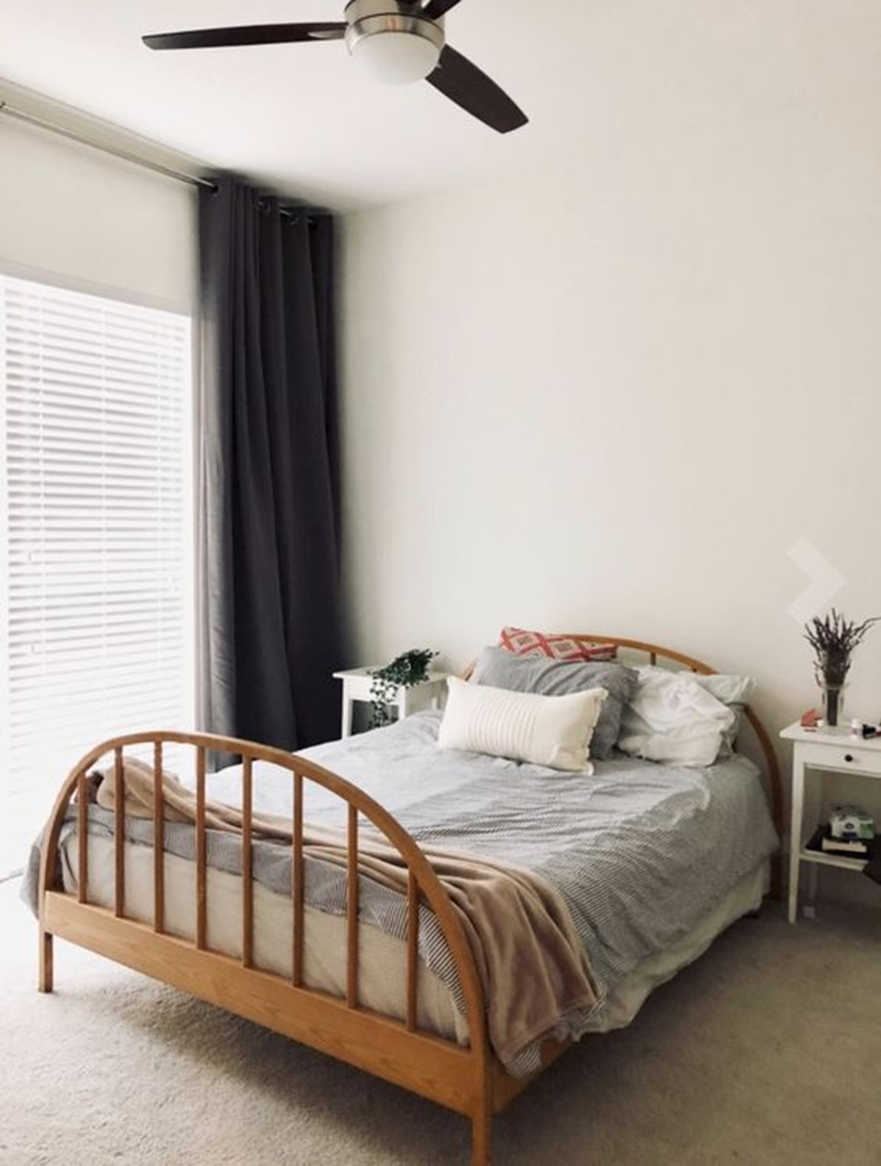 Do you love the charm and rustic appeal of countryside bed frames? With this specific design theme, you can ensure a solid wood construction that can help improve the long-lasting effect of the bed frame. In addition, the long posts can come in unique designs or can be customized as per your needs. Add in a good netted canopy, and you are ready to have your very own countryside-themed rustic spindle bed frame at your disposal. 
10. Vintage Heirloom Style Spindle Bed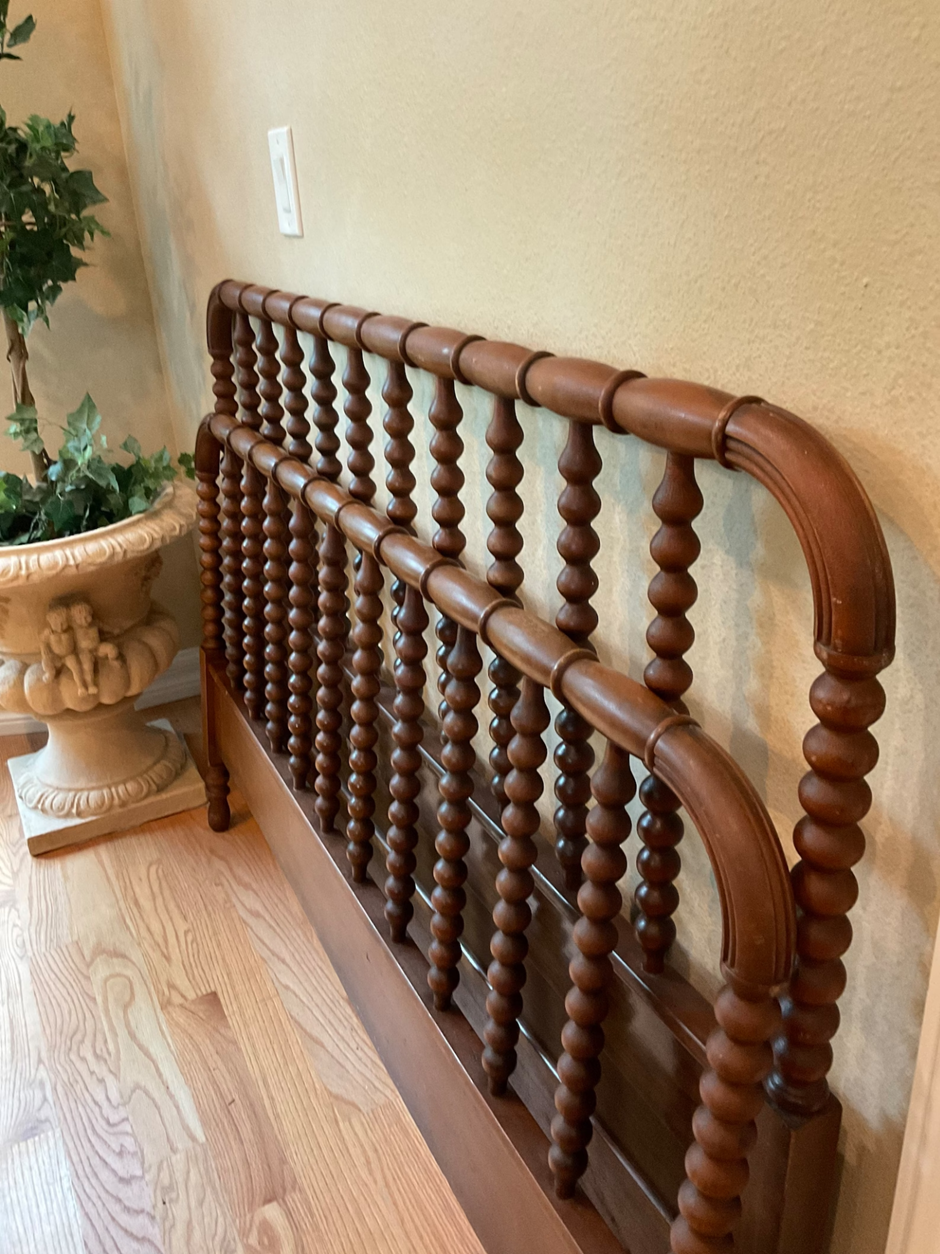 Life is more than just basic day-to-day living. You need to have things and experiences that breathe life into your daily routine. Something as simple as opting for a vintage heirloom-style spindle bed can add so much character to your space. If you have a love for all things rustic, elegant, and beautiful, this is the one for you. You can choose this vintage repetitive ring bulb-like pattern that gives you a dash of nostalgia. It will make you look forward to coming back to bed every night.
11. Rounded Headboard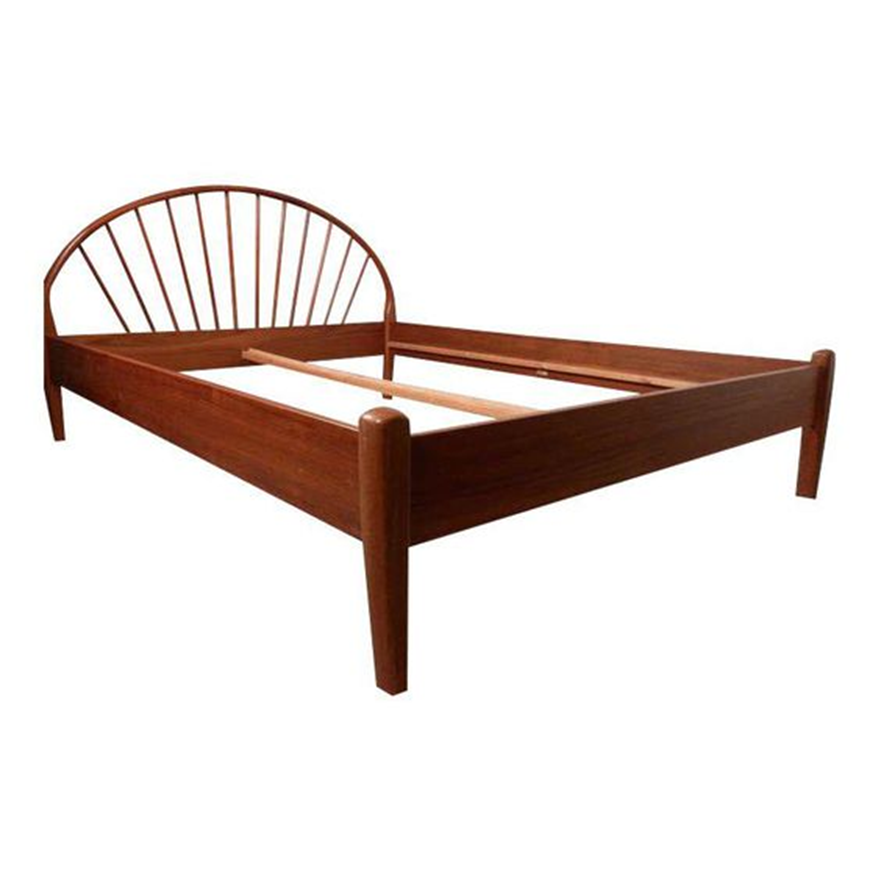 Bored of the same old geometric rectangular headboard for your bed frame? This curved spindle bed headboard can add some oomph factor to your bedroom. It can become an eye-catching centerpiece and add some flavor of uniqueness to your room. These can be made of metal or wood, depending on your preference. 
12. ZigZag Headboard for Spindle Bed Frame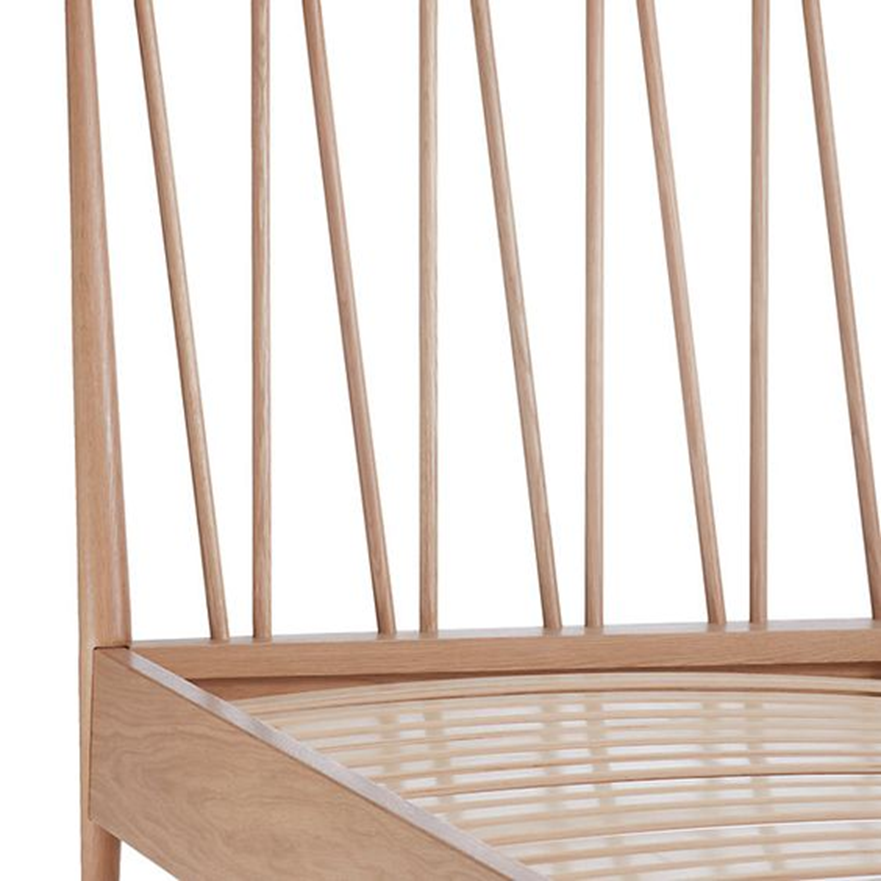 While simple straight board frames may be classic, there's still so much more out there to explore. Like this zig-zag patterned spindle headboard. It's great for experimenting without going off the charts. You can choose this simple design that promises to accentuate the look and feel of your headboard. A simple change in the design can make a big difference in the final impact when it comes to the look of your bedroom.
13. Spindle Headboards with Boxed Corners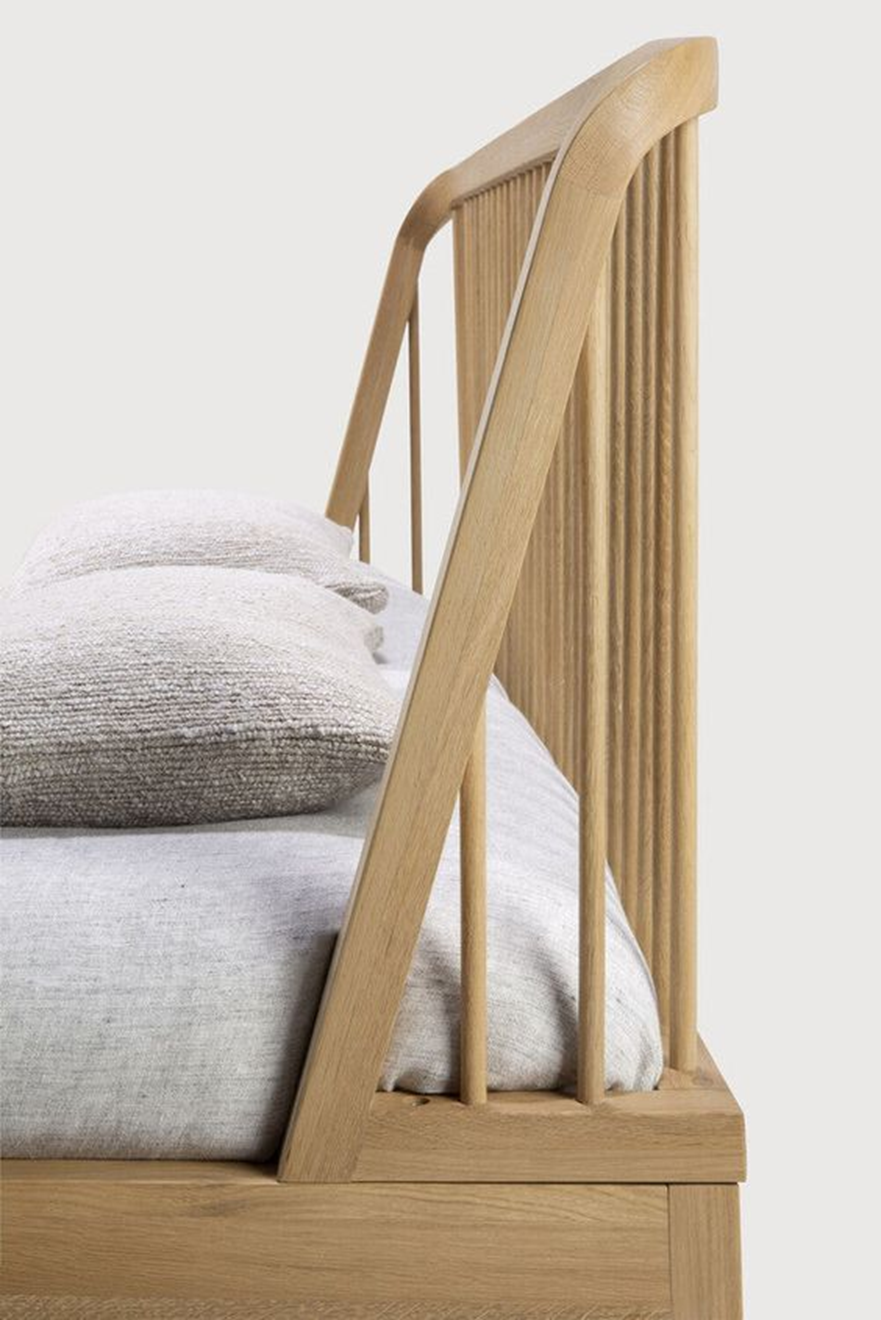 When you think of spindle beds, you think of the common slat frame bed headboards. But what if you take this a notch higher and curve it around the corners? This unique design is a relatively uncommon contemporary design you can use. These differentiated corner designs can completely amplify the look and feel of the bed. It makes you feel warm, cozy, and safe. If you like being tucked into warm cozy corners, this one will be an excellent choice for you. These can be made in oak or pine for long-lasting sturdiness.
14. Geometric Squares Spindle Bed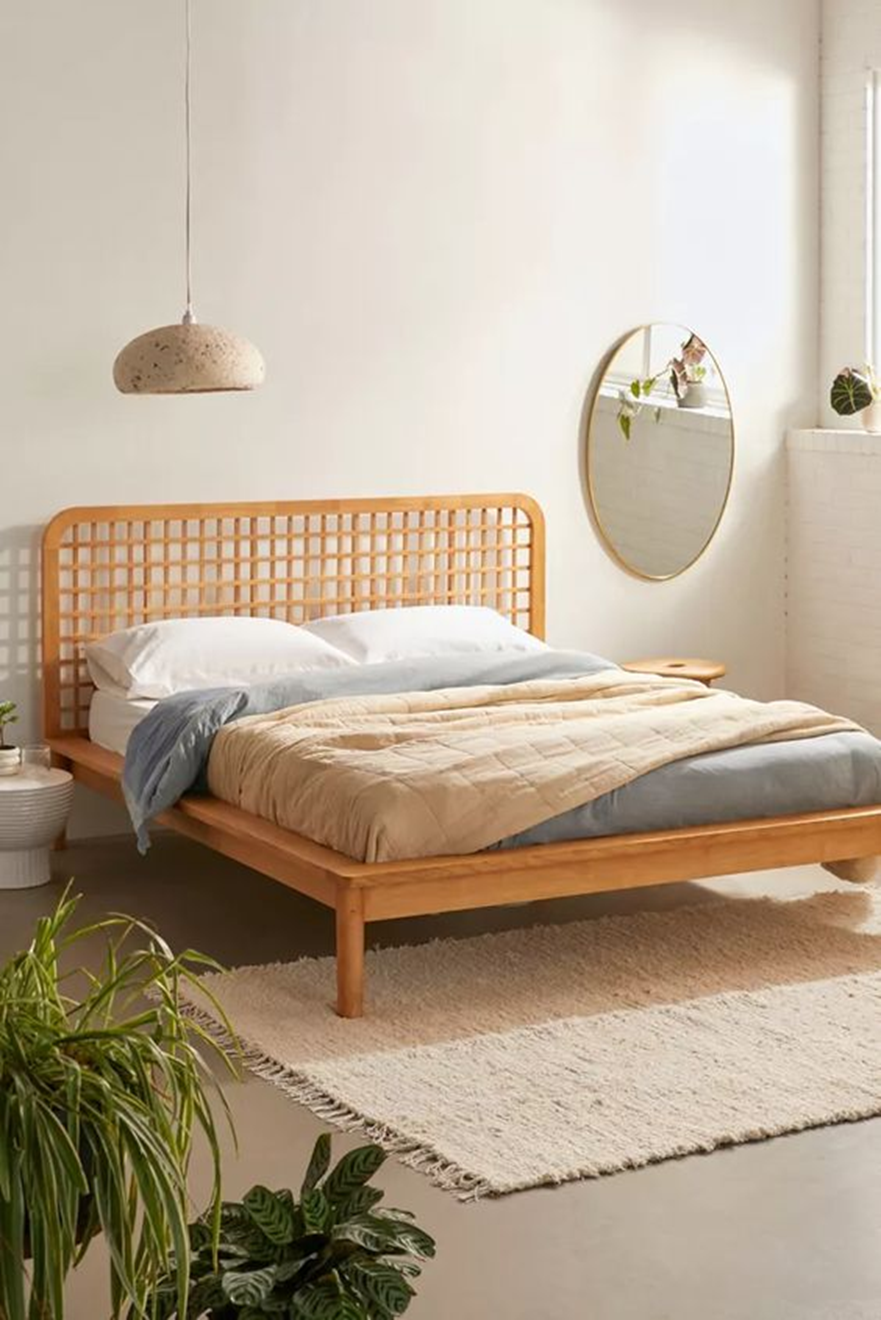 Spindle bed shopping can get tricky, given the number of options available. Choose one that fits your needs the best! For instance, this crisscrossed-shaped spindle bed is an excellent alternative for your bed. It can also be made in a cane material to give it more aesthetic appeal, while the rest can be built in teak or oak wood. A good weathered look works perfectly for this style and design. You can use unique wood or wood stain colors to amplify your overall appeal. 
15. Sloped Spindle Bed Frame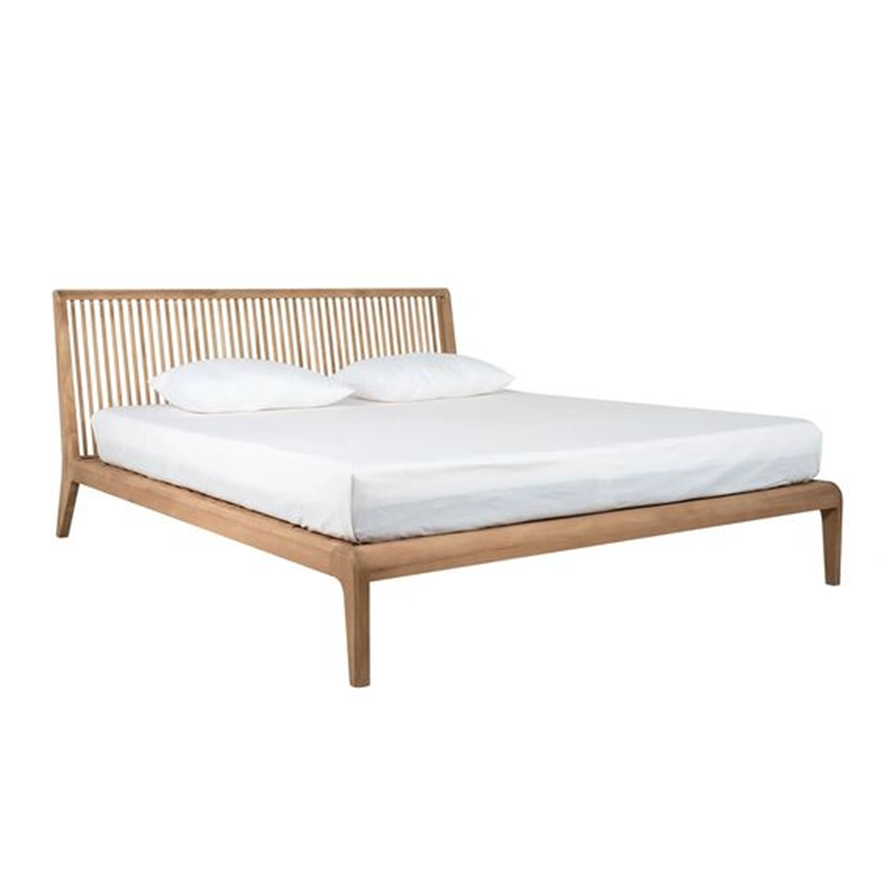 Looking to add some depth and dimension to your design? Try this sloped spindle bed frame that adds a unique touch to your bedroom. Everyone loves a reclining position while sitting or relaxing. Wouldn't you love a good reclining bed frame that helps you sit and recline as you unwind or read a book? With this reclining bed frame, you can get the best decor with maximum functionality. 
16. Spaced Out Spindles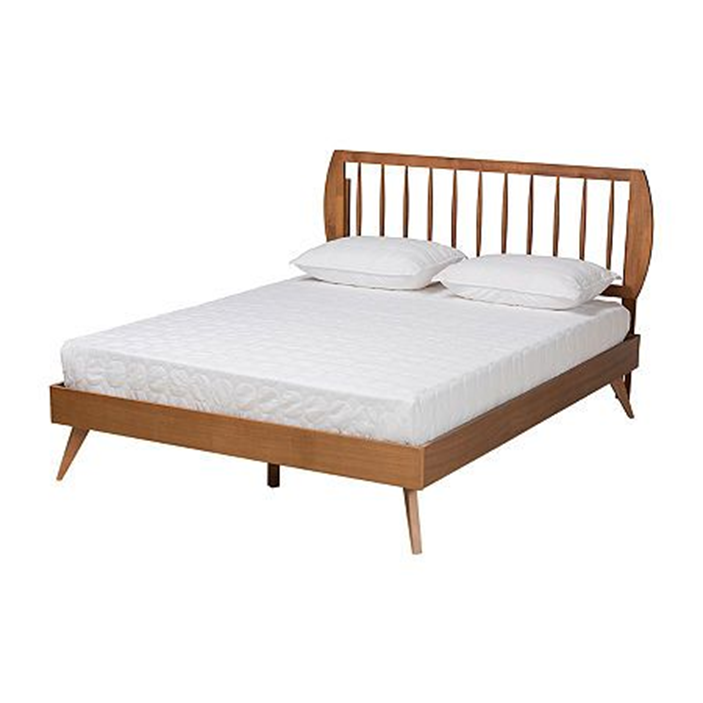 Looking for a spindle bed frame that doesn't look too common or repetitive? You can now get the comfort and sturdiness a spindle bed frame offers with this simplistic design. The spaced-out spindles are stunning to look at and give off a clean look.This design in a dark wood, with well-rounded and shaped spindles, can have a high utility in your bedroom. Make the most of your spaced-out spindle bed and enjoy a relaxing time. It matches most decor styles, such as minimalist or contemporary. However, it goes best in a more traditional bedroom decor style idea.
17. Rounded Headboard Spindle Frame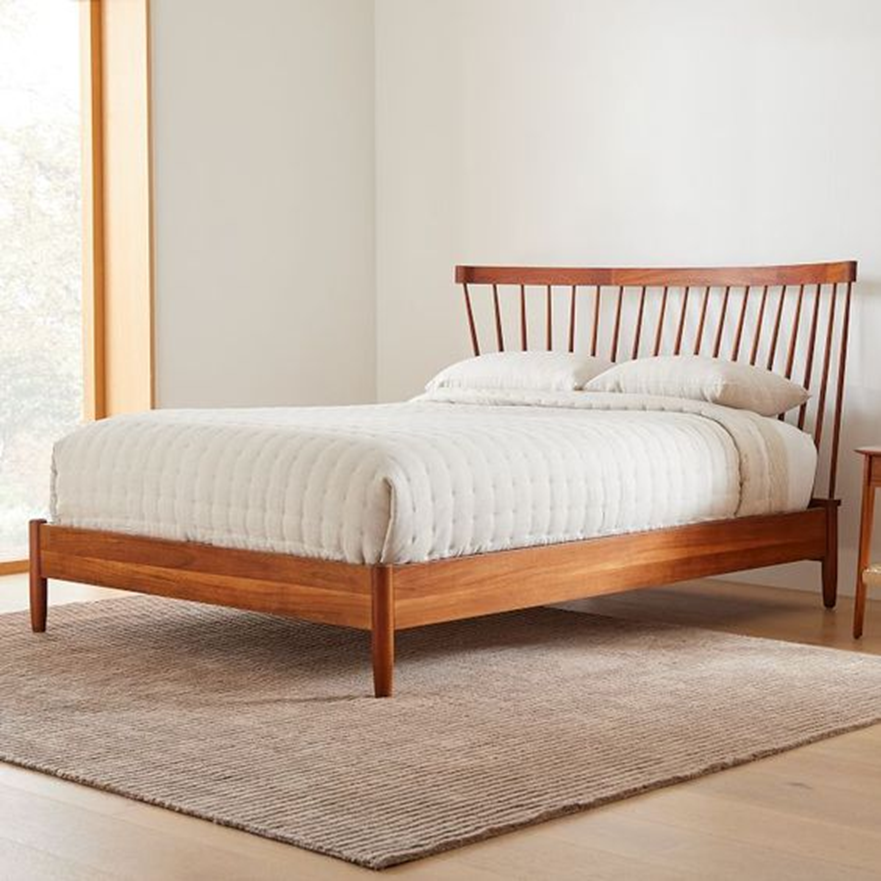 A well-rounded spindle frame can completely transform the overall appearance of your bedroom. Here, instead of a vertically erect frame, the frame is curved to give better support, look, and style. Try these in dark stained wood and enjoy the uber-luxurious look with these stunning rounded headboard spindle frames. Pair this with a warm and fluffy mattress, and experience ultimate relaxation like no other.
18. Light Wood, Sleek Spindle Bed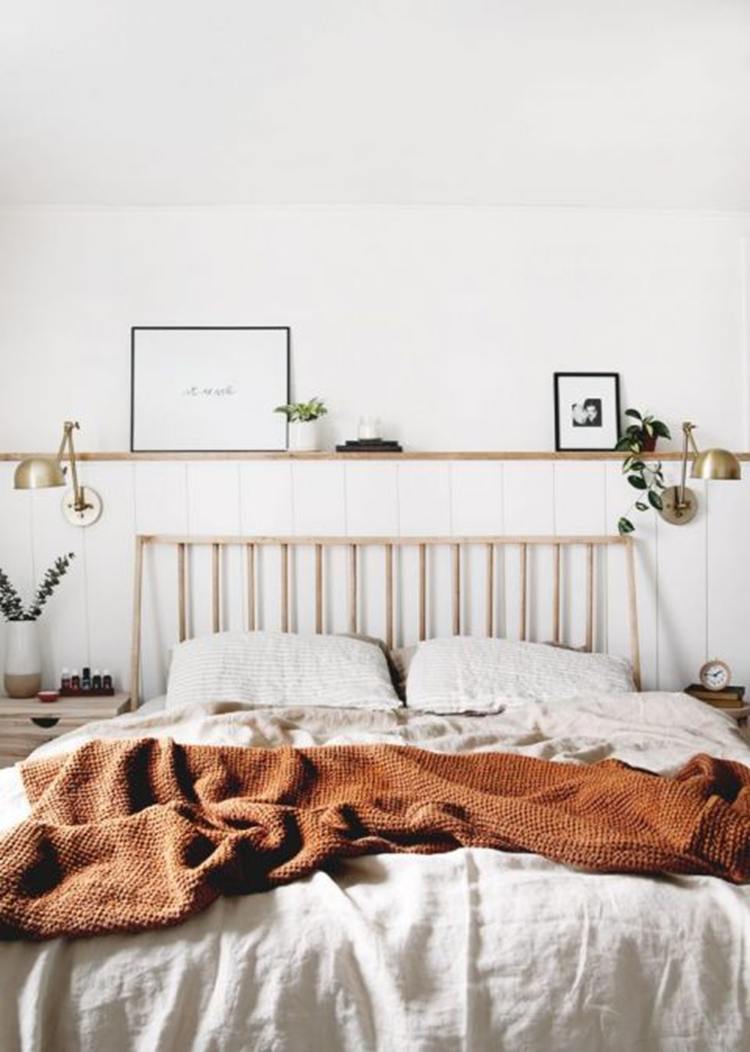 While clunky, heavy bed frames have their own charm, sleek spindle bed frames will always have a soft spot in the hearts of minimalists. Are you looking for a simple, effortless, and chic design that screams class? Then choose this simple yet eye-catching sleek spindled bed frame that comes in light wood. It goes perfectly well with light-colored backgrounds and makes your bedroom look clutter free and perfect for rest. 
19. Garage Styled Spindle Bed Frame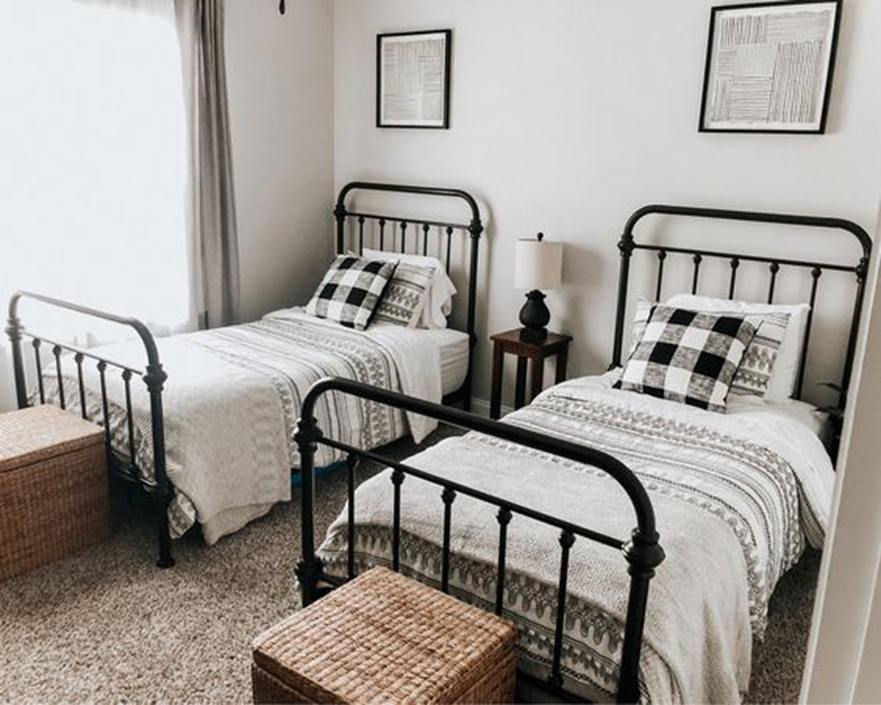 Love some style and character in your bedroom? This clunky metal garage-styled spindle bed frame resembles a low-maintenance long lasting bed frame common during the 90s. It's chunky and makes a bold statement. Choose this stunningly designed spindle bed frame if you like a simple and easy-to-manage design. This design is especially recommended for children's bedrooms as it is sturdy and lasts long. If you have twin beds such as these, opt for a spindle bed frame. 
20. Designer Spindle Bed Frames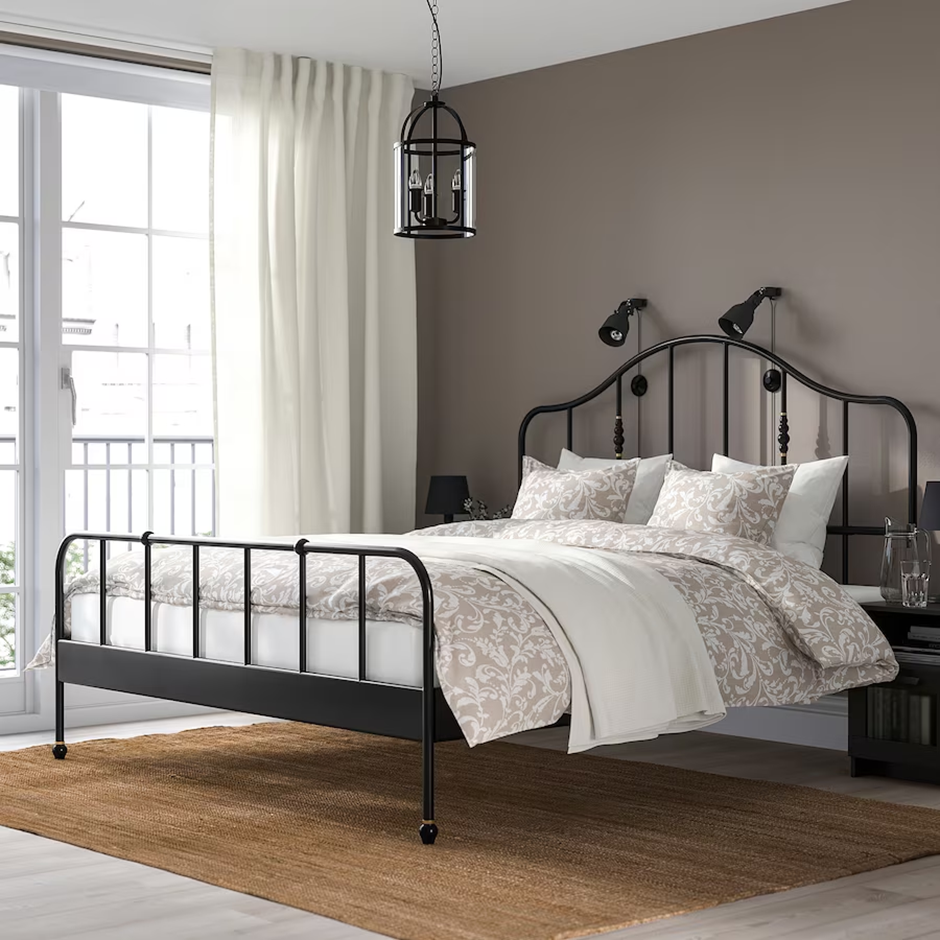 This one doesn't fit the box for any regular spindle bed frames. This design is unique and abstract, which can be unique to your home. Love having something different yet simplistic for your house? Opt for this metal designer spindle bed frame for your home and create new memories in this aesthetically pleasing bedroom. You can choose to add some beautiful wall fixtures to bring out the best of this space. You can choose memory foam or orthopedic mattresses of your choice. Metal spindle beds are great as they have a long shelf life and sustain longer than you would expect. 
21. Victorian Styled Spindle Bed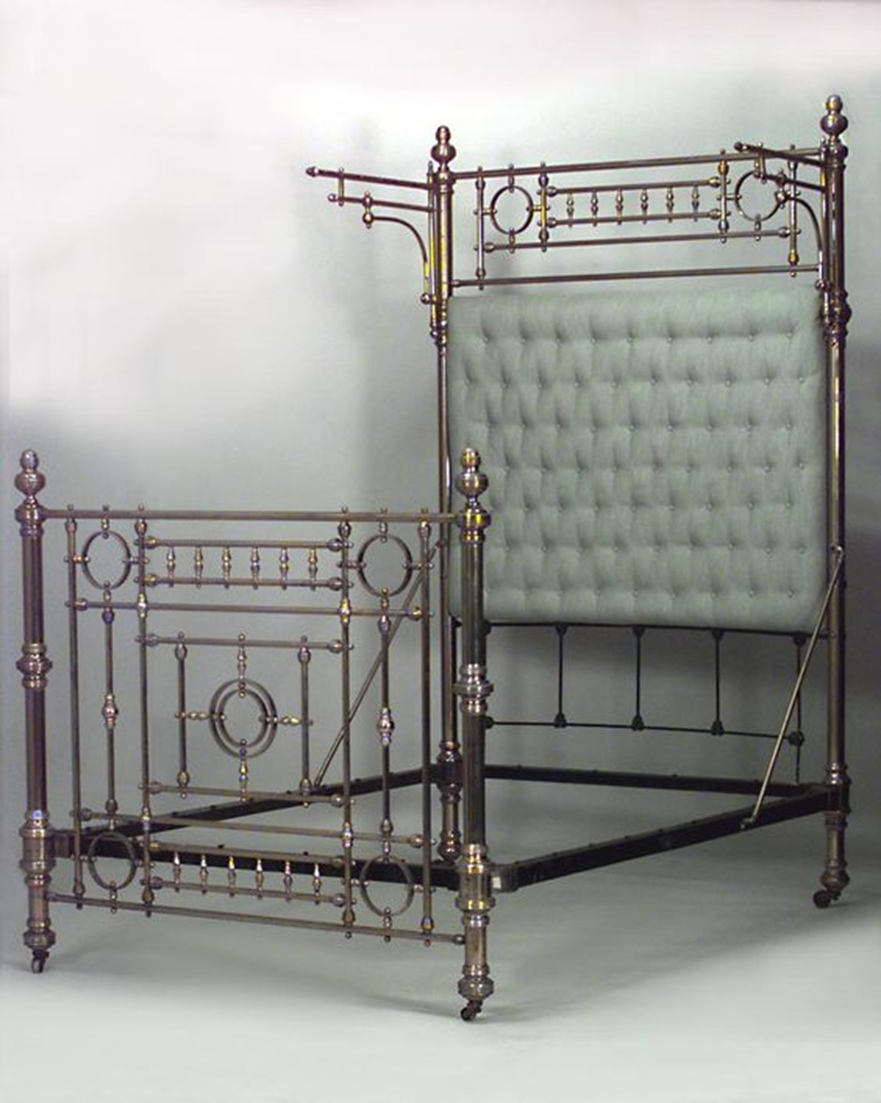 For those who like drama and a bit over-the-top exuberance, nothing can match this stunning design. Choose Victorian spindle frames that can match your sense of style and personality. With a metal frame that extends overhead, this one exudes style like no other. This kind of piece has an elegant and royalty-looking vibe that is like no other. The tall, elegant bed posts add to the overall plush charm giving you an experience you won't forget.
Conclusion
There is a spindle bed frame to suit your individual taste, whether you're drawn to the timeless beauty of a vintage-inspired frame, the clean lines of a modern minimalist design, or the rustic appeal of a farmhouse aesthetic.
These bed frames serve as eye-catching focal elements in your bedroom design, in addition to offering a cozy and supportive sleeping surface.
Each design has its own distinct personality and gives your sleep sanctuary a touch of charm, ranging from detailed carvings to sleek and beautiful spindles.
Explore the world of spindle bed frame designs to make your bedroom a stylish and comfortable retreat. Expect sweet dreams!
Frequently Asked Questions
What is a Spindle Bed Frame?
A spindle bed frame is a type of bed frame that features vertical spindles or posts between the headboard and footboard. These spindles add a decorative element to the bed frame and can come in various designs and styles.
What Materials Are Spindle Bed Frames Typically Made Of?
Spindle bed frames can be made from a variety of materials, including wood, metal, or a combination of both. The choice of material can impact the overall look, durability, and style of the bed frame.
Are Spindle Bed Frames Sturdy and Durable?
Yes, spindle bed frames are designed to be sturdy and durable. The quality and construction of the bed frame, including the materials used and the support system, contribute to its overall strength and longevity.
Can Spindle Bed Frames Accommodate Different Mattress Sizes?
Yes, spindle bed frames are typically available in various sizes to accommodate different mattress sizes, such as twin, full, queen, and king. It's important to ensure that the bed frame you choose matches the size of your mattress.
Are Spindle Bed Frames Compatible with Different Decor Styles?
Yes, spindle bed frames come in a range of styles, from traditional to modern, allowing them to complement different decor styles. Whether you prefer a classic, farmhouse, contemporary, or eclectic look, there are spindle bed frames available to suit your preferences.