21 Easy Backyard Patio Ideas on a Budget
A patio is a great place to spend your evenings relaxing with family and friends. The outdoor location provides relief and fresh air that can melt away your worries. But putting together a soothing haven takes more than just gathering some furniture. A lot of thought goes into the process of creating your unique backyard patio.
But just because it is unique doesn't mean that a lot of money can and should go into it. So what are some of the best backyard patio ideas on a budgetthat would look high-end? Read on and find out about all the DIYs and decor choices that make the whole place look exclusive.
Here Are Some Backyard Patio Ideas on a Budget
1. Light It Up
The simplest decor you can add to your patio to change it completely would be a new set of lights. They are one of the best makeover options, as the opportunities are endless. From a couple of lamps in the corner to a string of bulbs or fairy lights, your efforts will never be in vain.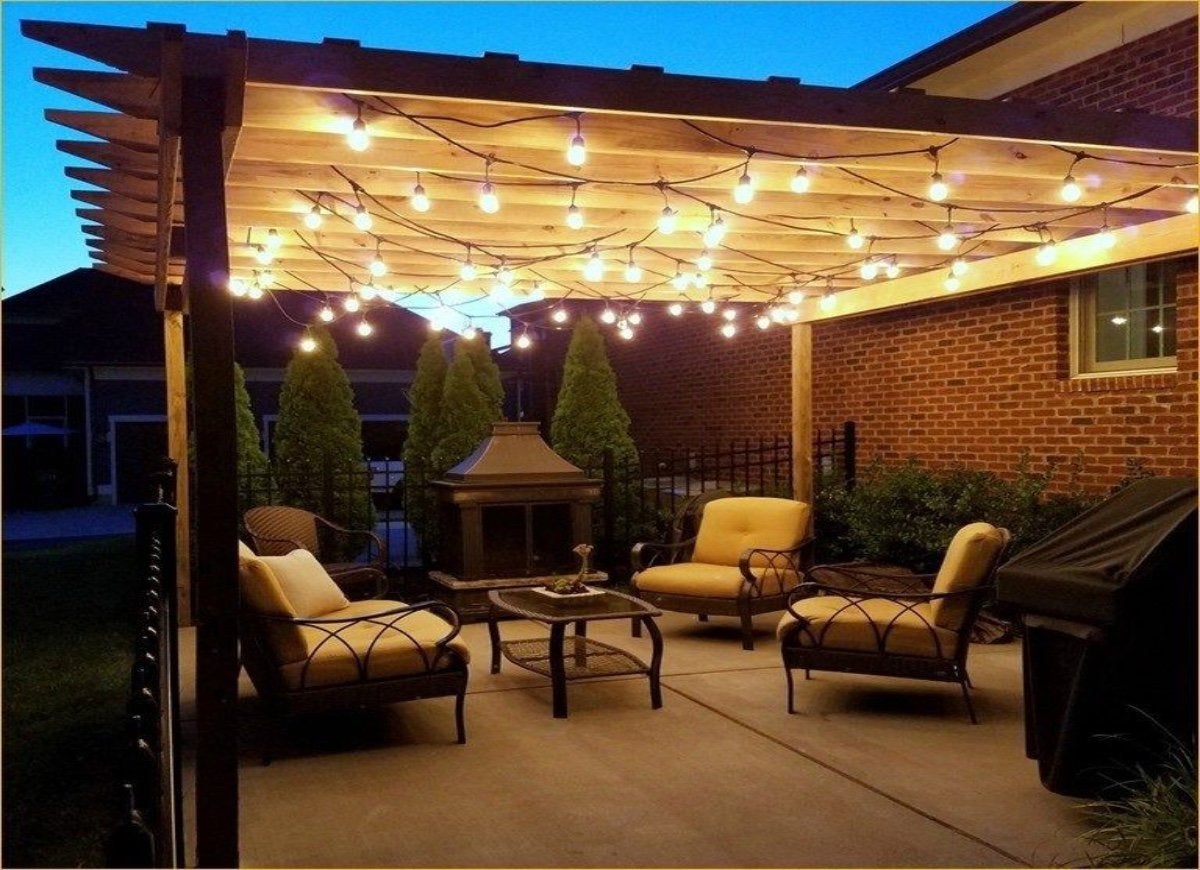 As far as backyard patio ideas on a budget go, lights are the first step to take. The right source completes the ambiance you want to achieve while making it safe for use. The lights will tell your guests which pathway to follow as well as make out the unsteady parts of your backyard.
2. Pave The Way
Pavers or paving stones are an excellent alternative to concrete if you want to lay your patio foundation. These flat construction units are usually made of stones, bricks, or concrete and can be great for exterior flooring. The material is also popular as they are very easy to install, especially in DIY projects.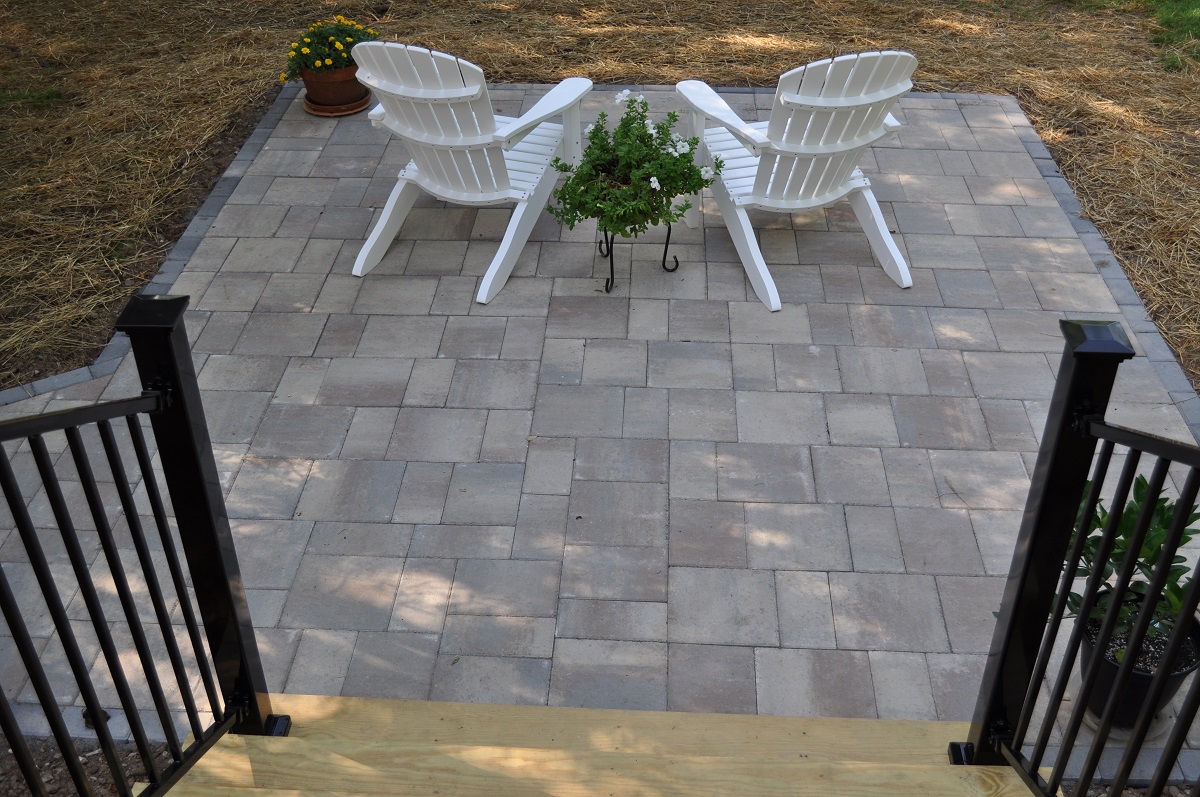 So, if you are looking for alternatives to plain concrete, try using paving stones for better advantages. These stones are sturdy, more durable, and allow contraction and expansion, making them suitable for any location. A concrete slab might crack during extreme weather conditions, but these pavers will retain their shape and integrity.
3. Green Oasis with Planters
While looking for backyard patio ideas on a budget, you will come across multiple blogs about plants. It is true that greenery naturally brings coziness and warmth into a place. And when it is outdoors, the plant thrives, and so will your patio space. Putting green plants also makes the place more welcoming for your guests.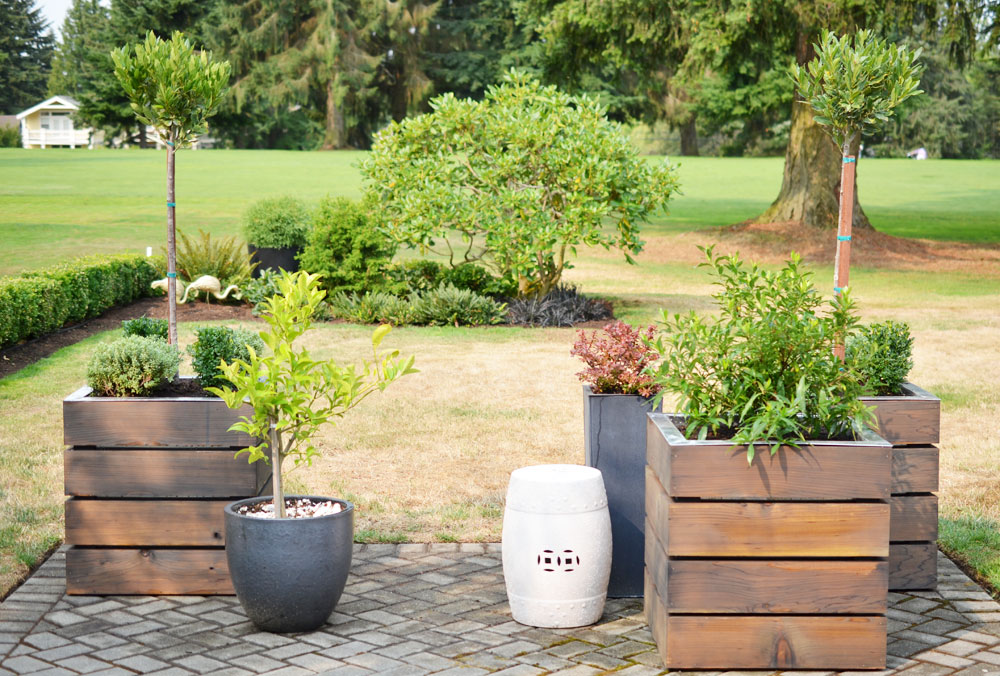 There are many ways to keep plants in your garden. You could plant them in hedges around the foundation of your patio. Or you can use commonplace pots and planters. Upcycling old materials like wooden troughs as planters also makes the place look vintage and authentic.
4. Painted to Perfection
Outdoor surfaces like patios are often subjected to the worse of the weather. Rain and harsh sunlight often dull the concrete and make it look old. A great way around re-doing your foundation is to give it a fresh coat of paint. This makeover will completely hide the wear and tear, leaving your patio looking brand new.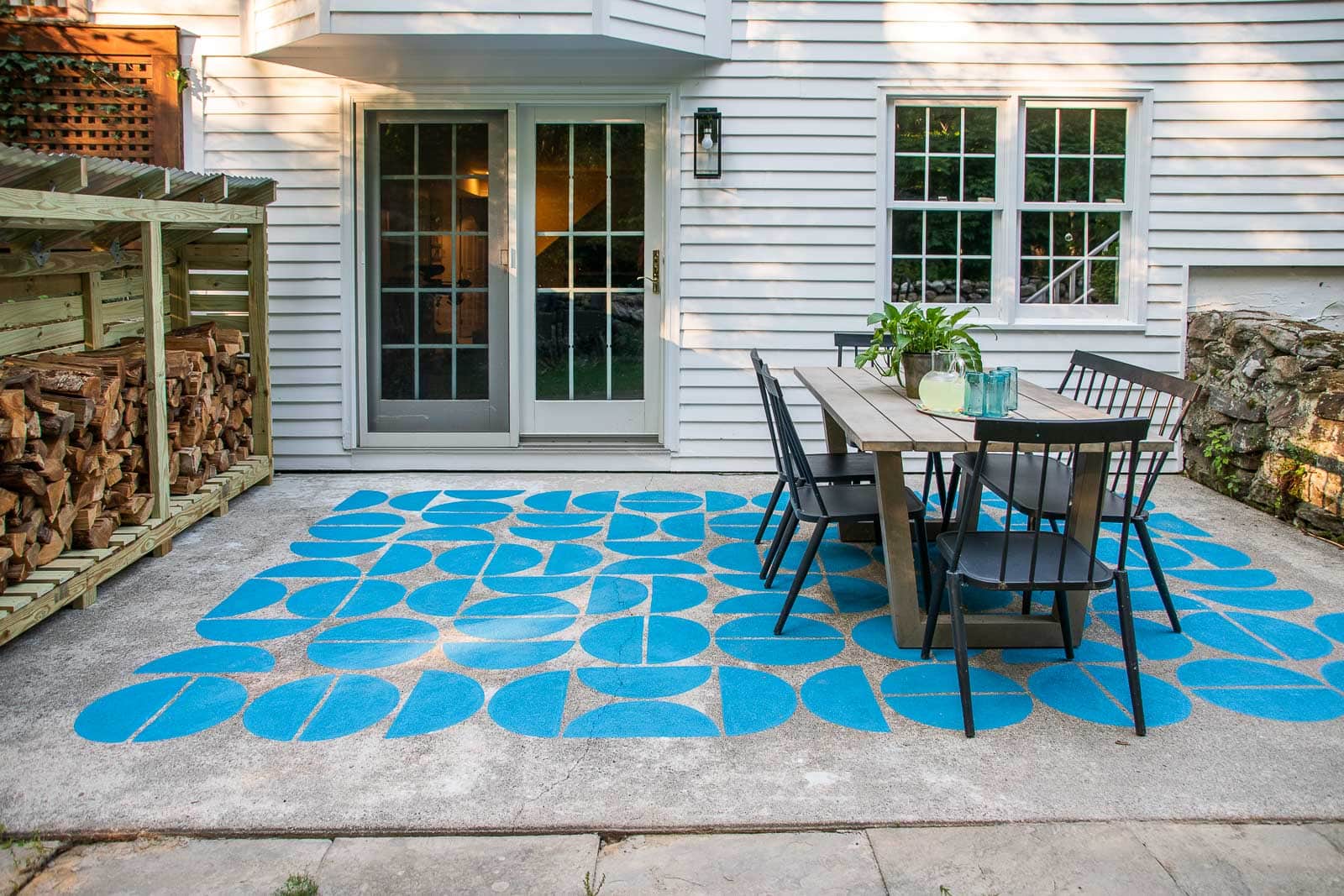 Painting your patio slab does not only give it new life, but it is also a good way of protecting it. The new coat will also help hide the minor flaws and cracks your concrete suffered. With just a few cans of paint, you will have the best backyard patio ideas on a budget.
5. Privacy for the Win
If you have a patio that already feels perfect but you want to mix things up, add some curtains. A square patio with curtains tied up looks like a canopy and instantly makes the space magical. Curtains also give some amount of privacy to an open place and can accent the decor you already have in place.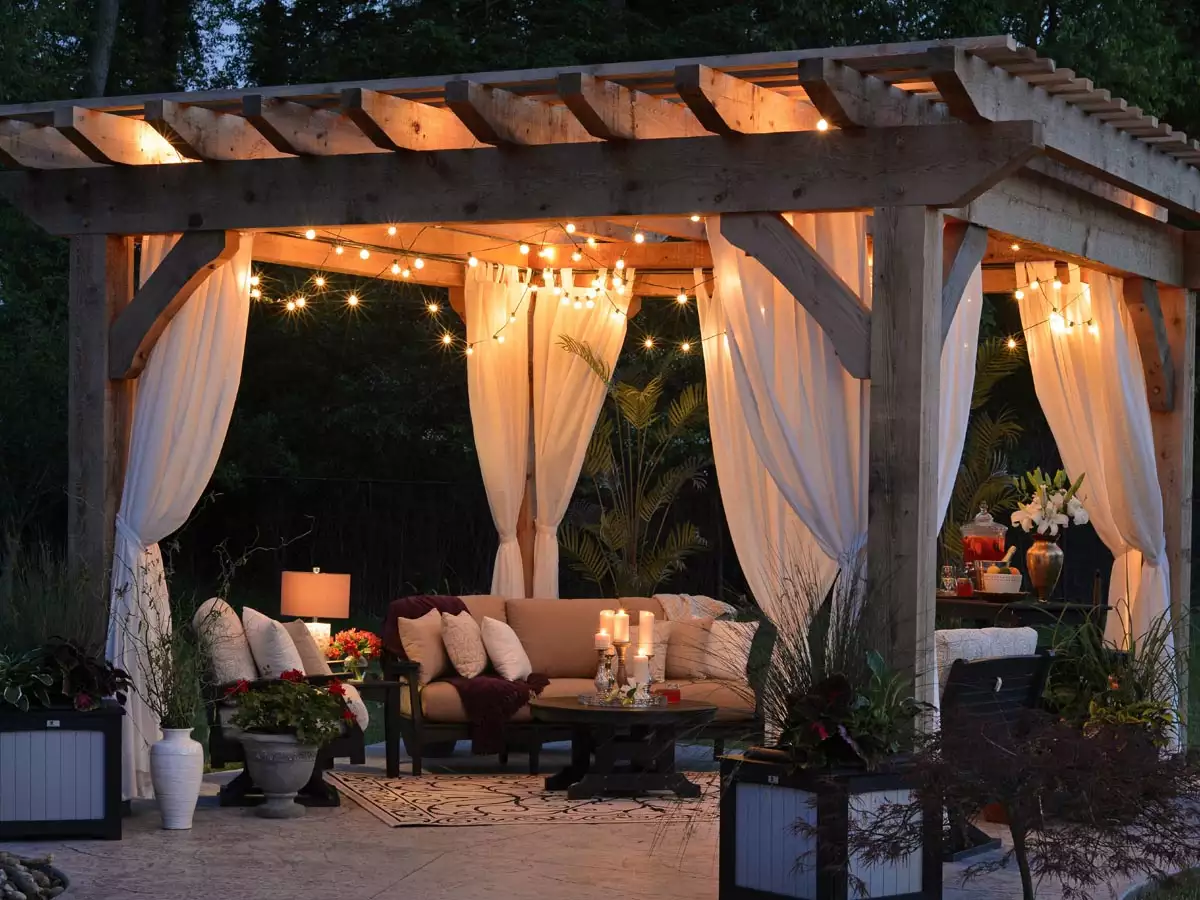 Curtains in your patio make the scene look cozier once you have closed them. And many types of curtains can be used. For the patio door that leads into the house, pocket-style curtains should be avoided. Instead, you can use the pinch pleat/ grommet-style curtains for a smooth transition.
6. Living Walls Outdoor
As discussed before, keeping plants is a great way to make your place more accessible. But as innovative backyard patio ideas on a budget, you can also try to keep a living wall. Living walls are known by many names, like a vertical garden or a green wall. But the concept is simple, use an entire section on the wall to grow plants.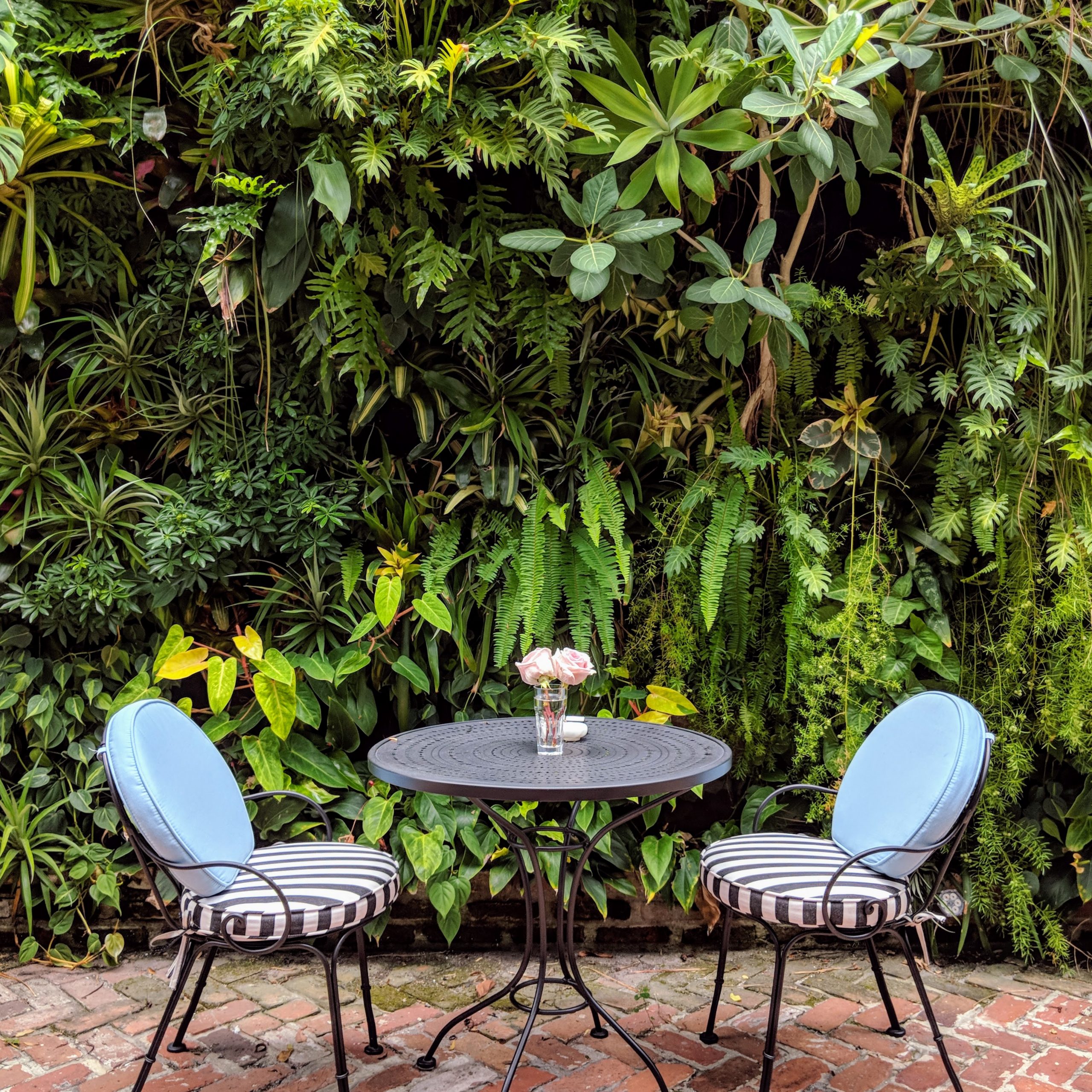 Setting up a vertical garden takes some time, but the result is truly unbelievable. The trick to making it pop is to make the area look lush from day one. Sure, it might take you months, but it will also last you 4 to 6 years if properly cared for.
7. Gravel Gardens
Pea gravel patios are easily one of the most cost-effective ways to change your backyard. The material is very low-maintenance and can be installed quicker than concrete. The patio will also be versatile and can be rearranged at a moment's notice. Furthermore, once you put down a concrete slab, you are committed to it, but for gravel, there's no such decree.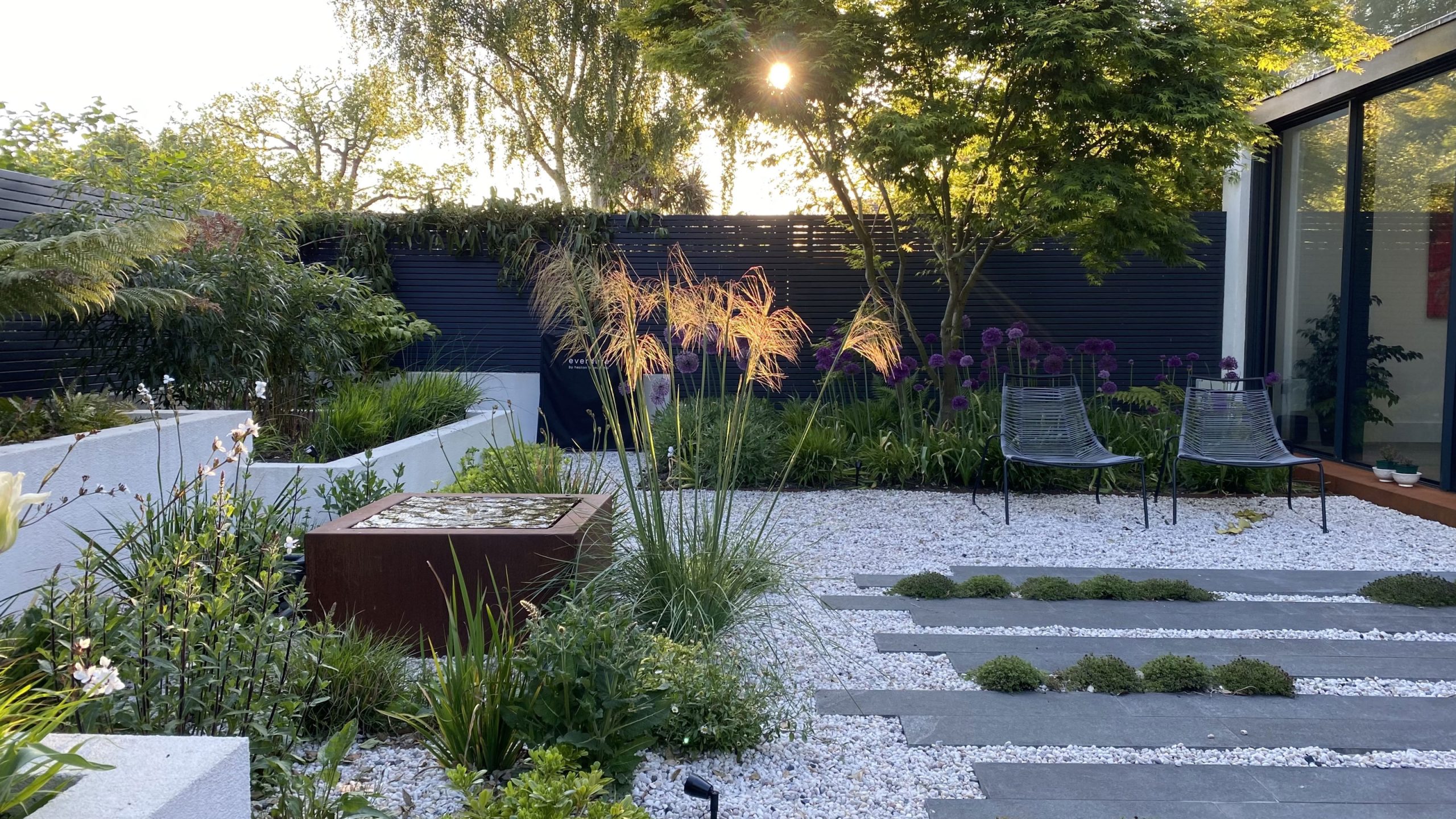 A simple gravel patio is also very easy to make; you just need to prep your backyard a little. After that, pick out your favorite decorative gravel. You will need different materials like type 1 MOT crushed limestone and weed prevention membrane underneath the gravel to help drainage.
8. Fire Pit for S'mores
Adding an eye-catching centerpiece like a fire pit can transform your backyard like no other. The beautiful focal point sets the tone for your patio and helps define the space. By adding a fire pit, you will turn your patio into an al fresco lounge where friends and family can gather. Once surrounded by sofas and chairs, the space becomes a haven.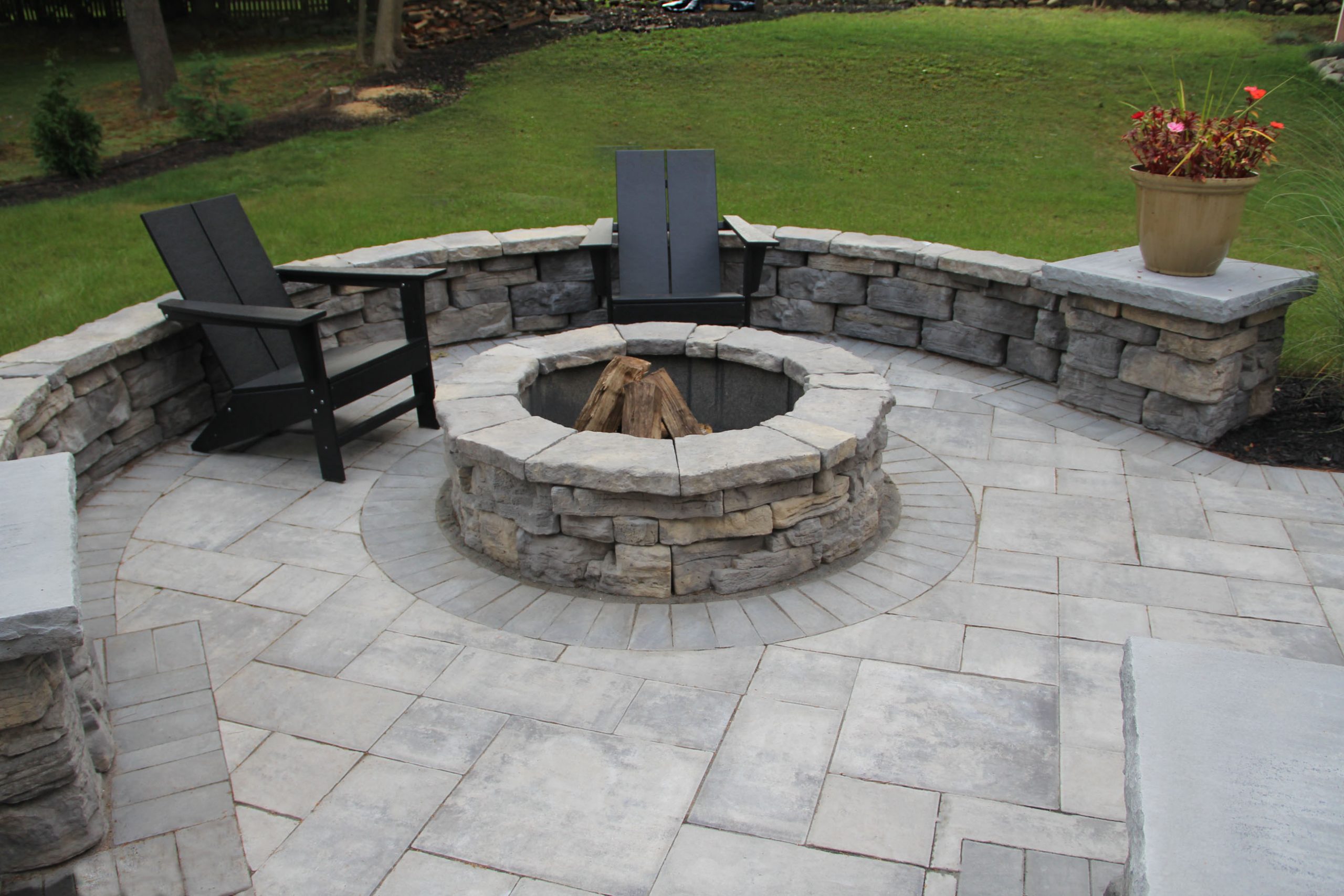 When you are thinking ofbackyard patio ideas on a budget, you would think of skipping on this. But fear not. A fire pit is easy to make if you just know how to do it right. There are various videos available on YouTube that would show you the best way to make your very own fire pit.
9. DIY Movie Screen
Movie nights were a special treat of the past when Netflix was not yet available. But you can still retain that charm and authenticity in your home by having a screening of your favorites. But unless you have a home theater at your place, indoor movies are just not that special.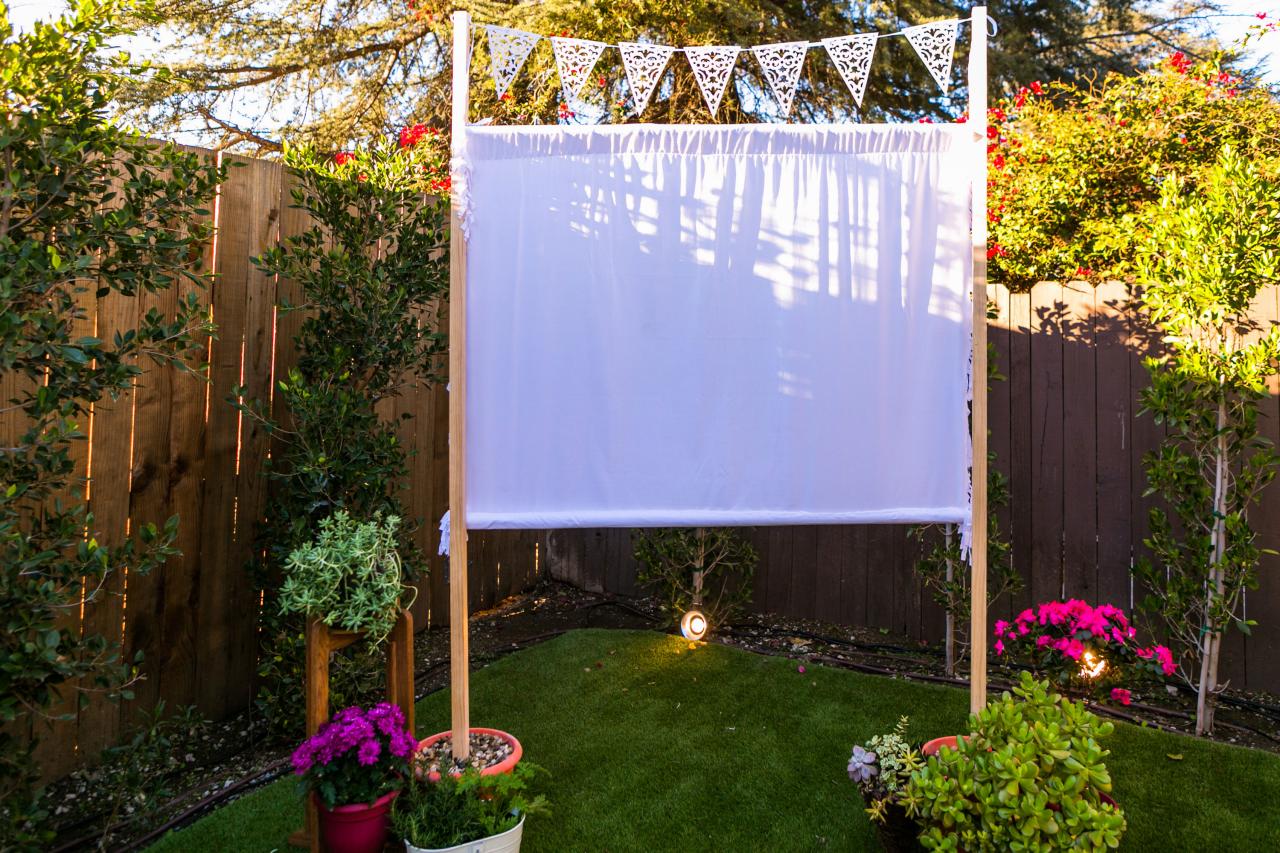 So, turn your beautiful patio into the ultimate movie destination by adding a big screen to it. There are many ways to do so. You can rent a white screen every once in a while from different companies. Or you can just make one with some white bedsheets, a few rods, some study planters, and a projector. No matter the choice, the result will be an affair to remember.
10. Outdoor Living
With small houses, too many details in the decor make the place look clumsy. But of course, not everyone wants a minimalistic home. Instead, make full use of the space inside, and shift your living room outdoors. A patio is usually made for the sole purpose of unwinding, so why keep 2 rooms for the same purpose?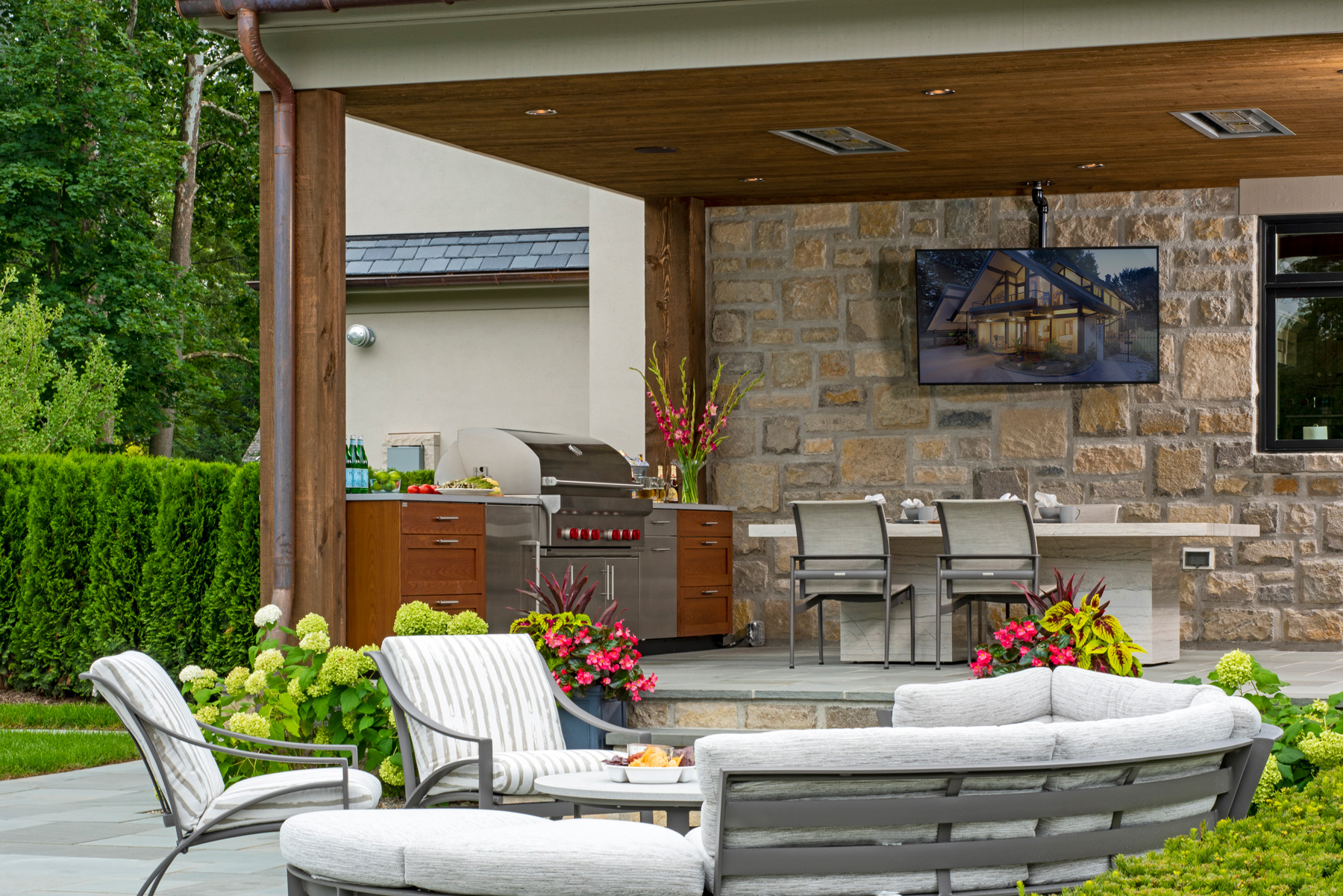 There are many backyard patio ideas on a budget that has very little to do with actual decor. And if you are planning on nixing a room, you can easily focus on the patio more. Just keep in mind that you should keep a corner for refreshments in case you get peckish.
11. Unique Tiles
Most people use concrete as their foundation when they build patios in their backyards. But sometimes, the grey aesthetic just doesn't cut it. Instead, you can use some unique tile designs to give your space some edge. When durability comes into question, remember that not all tiles are the same. Indoor tiles, while very pretty, will not last you very long.
Outdoor tiles, on the other hand, are made to last harsh conditions like scorching sunlight and rain. They will also not break from a little pressure. Using outdoor tiles will make your patio a sharp distinction, and they are also very easy to maintain.
12. Boho Decor
Decorating your patio is akin to giving it a total makeover and turning it inside out. And what better way to decorate your relaxing space than by embracing the bohemian style? The boho focuses on the free-spirited and unconventional, where there are no rules to be followed.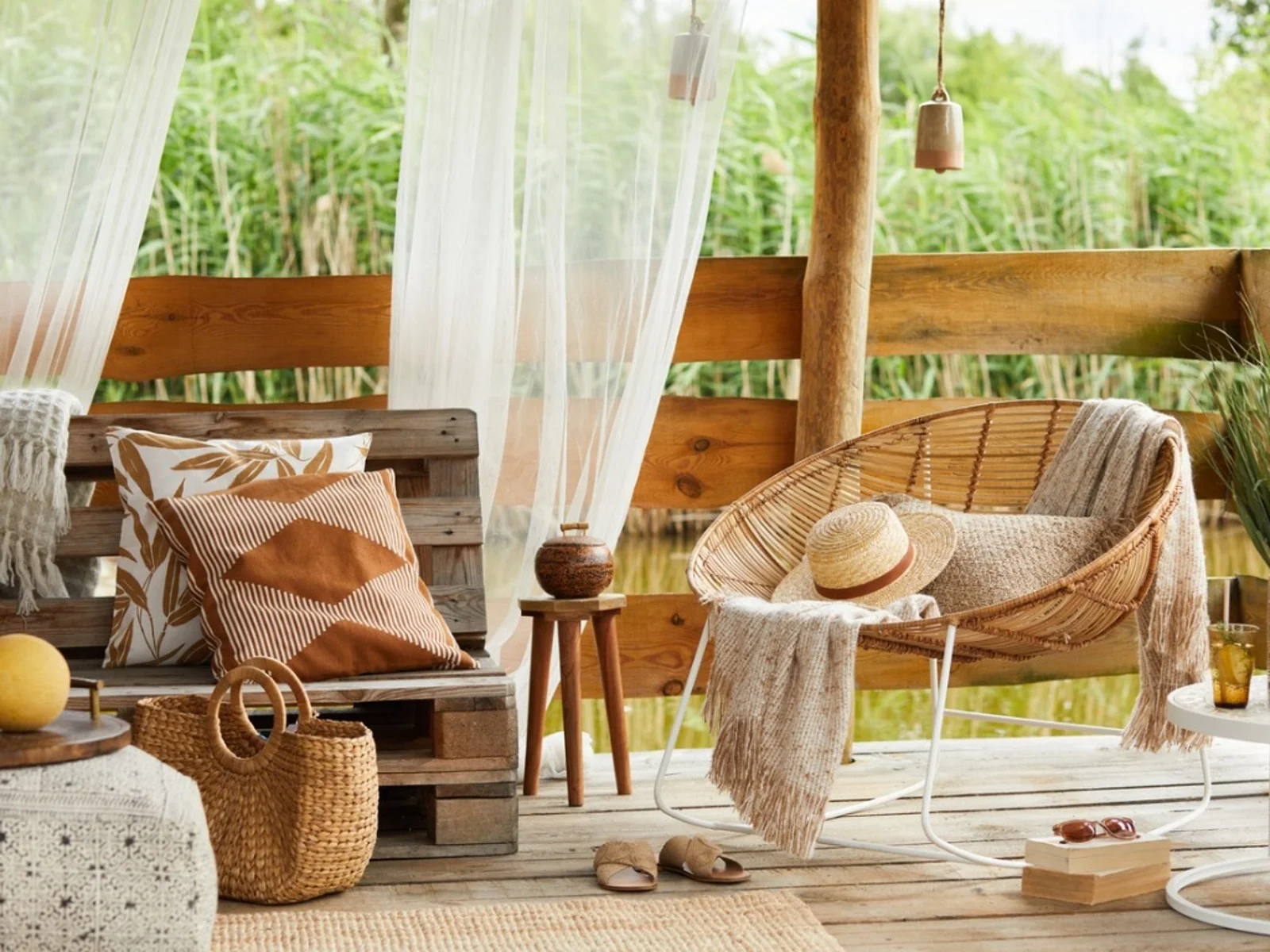 Boho decor can be a great way to introduce some backyard patio ideas on a budget. You can easily achieve this aesthetic by getting some neutral-colored pillows. That, paired with some natural wooden furniture and billowy curtains, will make the patio naturally stunning. The trick to remember is the use of earthly tones, cool colors, punchy patterns, and soft fabrics.
13. Use the Corners
If you have a small outdoor area, you might balk at the thought of installing a patio. Sure, most patios occupy a lot of space in the heart of your garden, but thinking smart will get you better results. For example, if you are sure to have some space in the corner of your garden, why not put a patio there?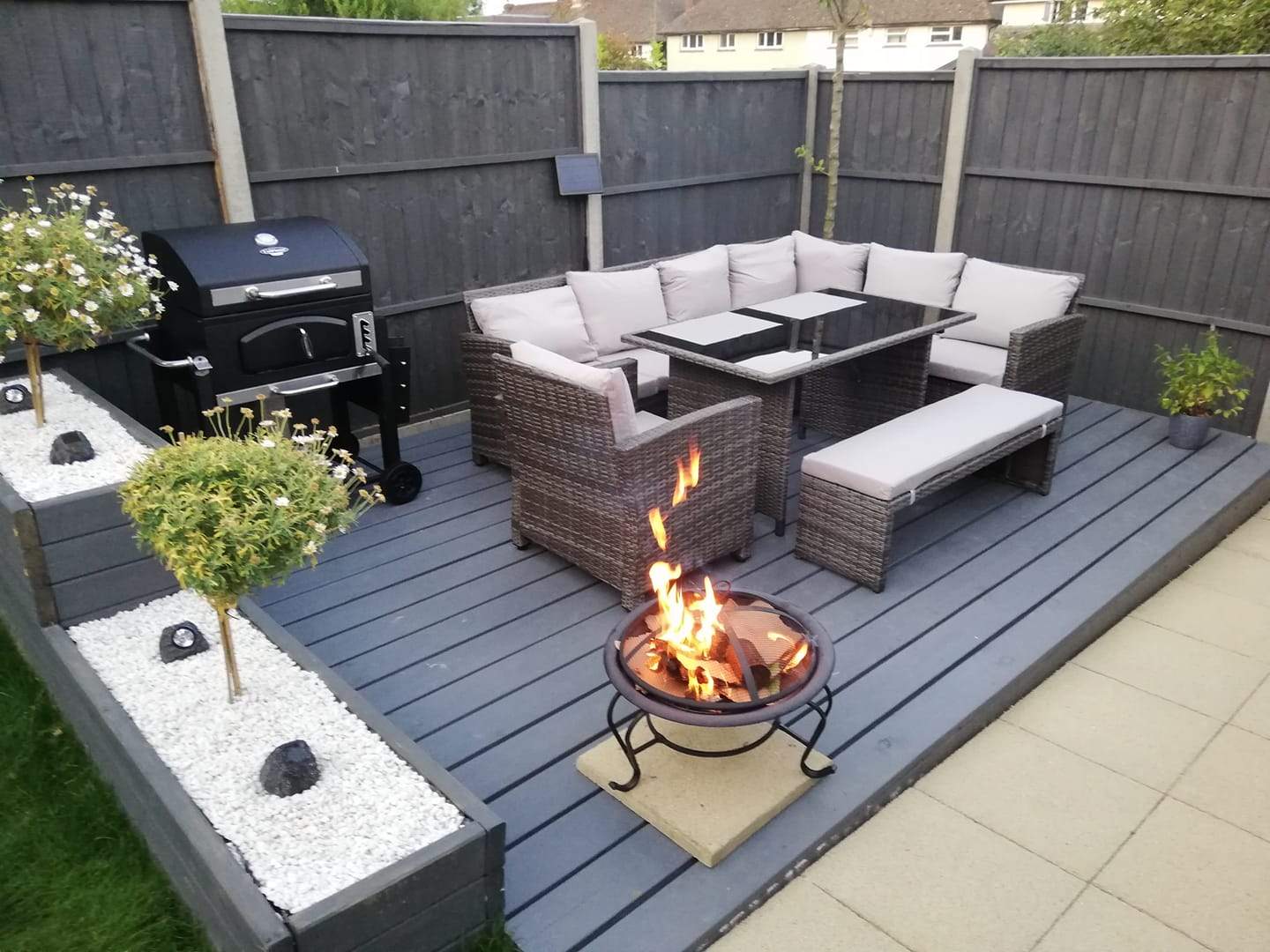 The corner of the garden often remains unreachable and unused, but you can easily make it beautiful. A patio with a corner fireplace and a couple of beach chairs would be the place to unwind at the end of a hard day.
14. Wall Art
Wall art need not be inside bedrooms or living rooms. They can just as easily adorn the exterior of your home and give it more character. And when you have a patio in your backyard, have some art hung on the adjoining wall to fill the blank spaces. This gives the appearance of a room to the place.
Backyard patio ideas on a budget always include decorating the space to your liking. And there are thousands of artworks to choose from. You can go for something simple, like a wooden decor that screams a modern farmhouse. Or you can just hang a couple of printed portraits.
15. Paneled Lattice for Screens
Privacy screens can turn your entire patio into a room by itself. The upside? You can be safe as you look at the stars and marvel. So, if you are looking for additions to your patio furniture, then transform the space, and invest in some paneled lattice. This will give you ample privacy without obstructing the outside too much.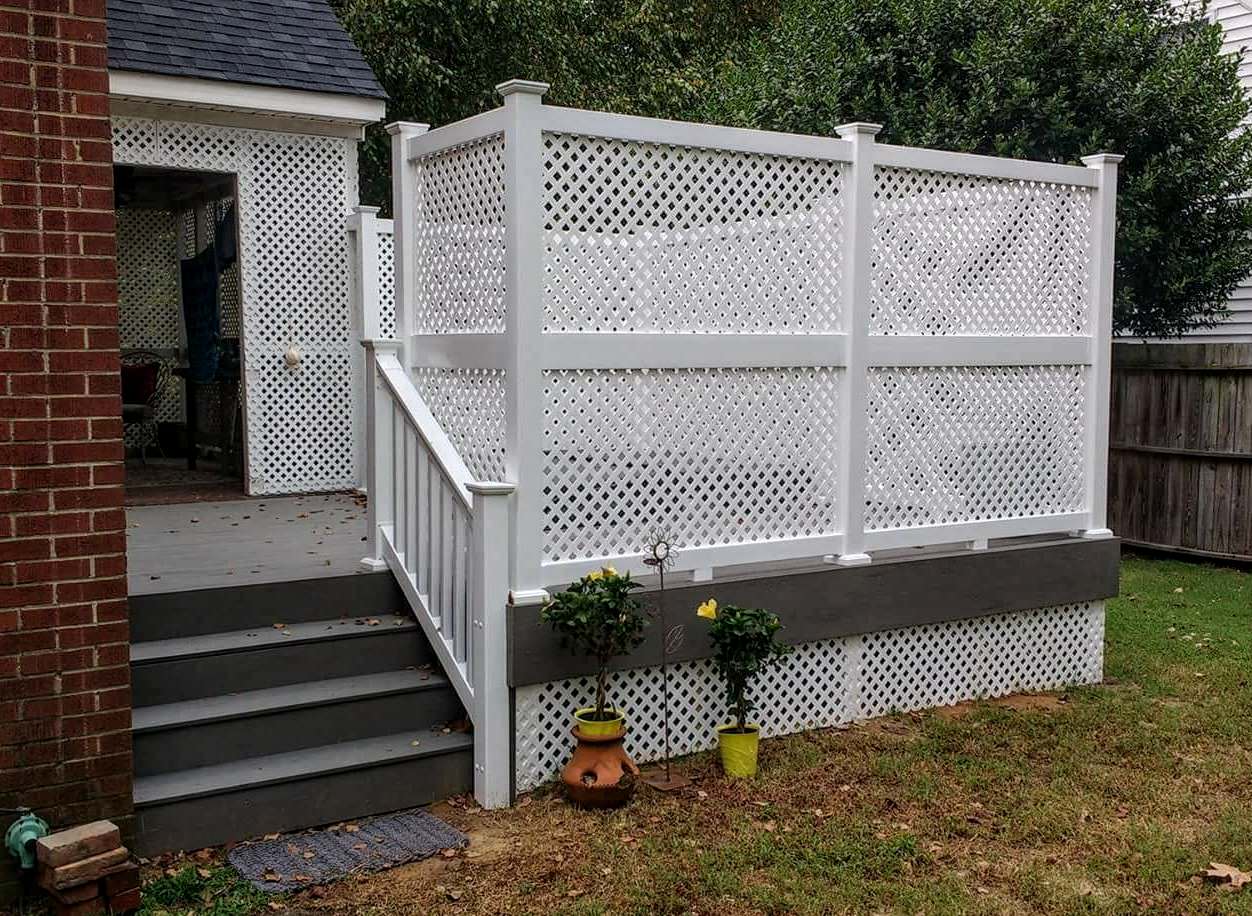 There are many backyard patio ideas on a budget that adds a paneled lattice to your patio. You can simply choose a small one and create a border, or go for full walls made of a lattice. The lattice makes air circulation easier, and you can add decor to them very easily.
16. Add A Rug
Another makeover idea for your ordinary concrete patio is a rug. Carpets or rugs are known for providing warmth to any place, and your patio will benefit from it. As you keep your outdoor furniture like sofas, chairs, and center tables together, adding a rug will bring the place together. Rugs also make the patio look more inviting and comfortable.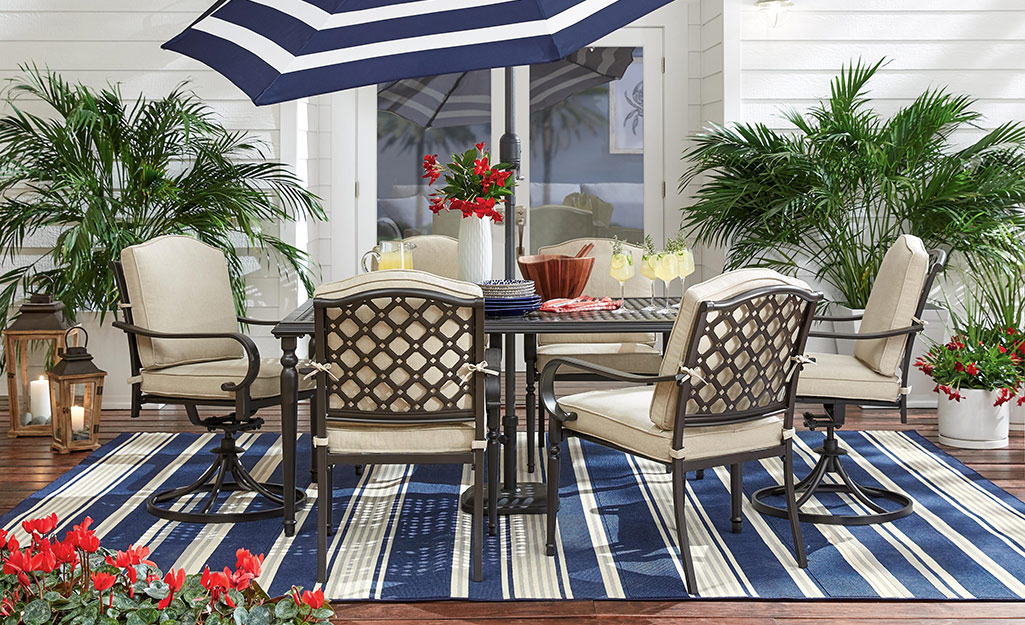 Choosing the right kind of rug is important for aesthetics and well practical use. Your outdoor rug should be heavy and able to withstand wear and tear. Choose a rug in neutral colors or black so that it may accent the furniture without clashing.
17. Comfy and Cozy
The whole concept of a patio is to create a place where you can relax. And to make it aesthetic but uncomfortable would be a crime. So your backyard patio ideas on a budget should always include decors and items that give you peace. To achieve that, you can just take your favorite items and bring them outside.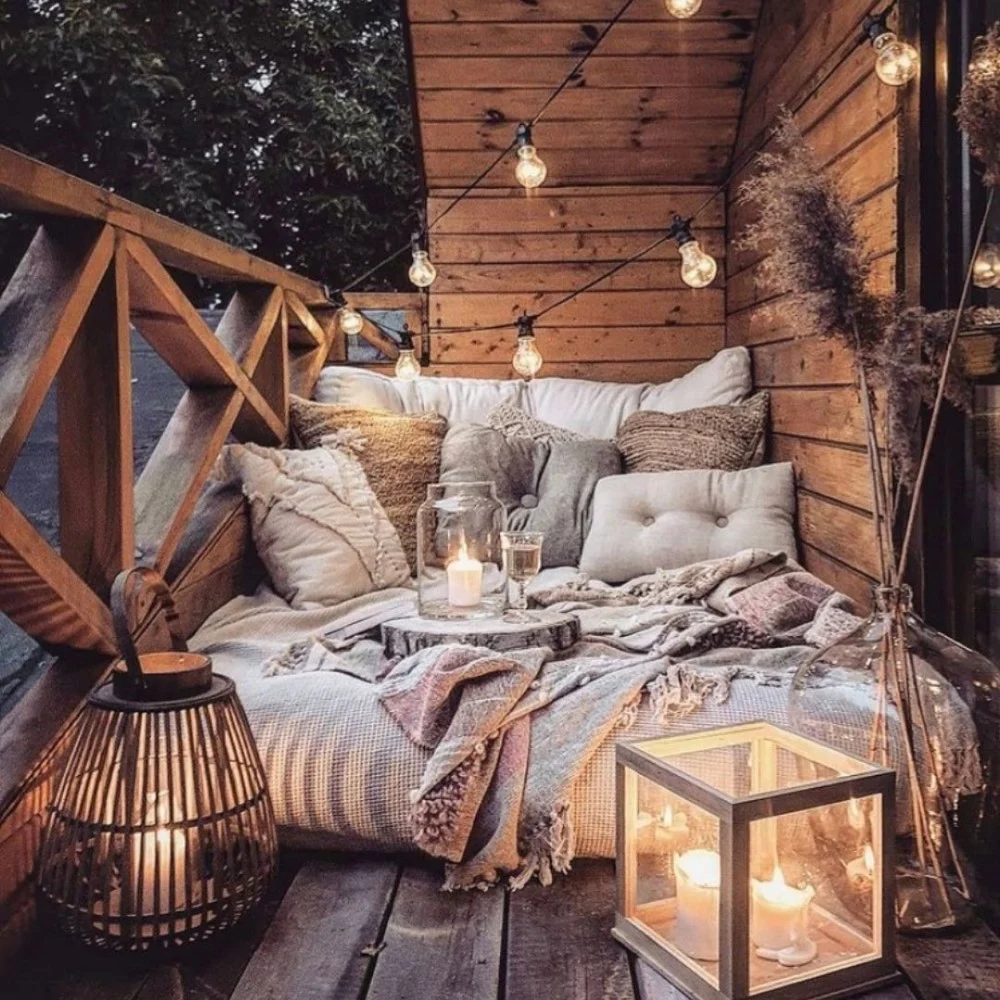 Cozy patios are incomplete without a ton of pillows to snuggle into. You can also go a step beyond and exchange your couch for a day bed to lounge. In the additional space, keep a couple of poufs, and your patio will be complete.
18. Under the Umbrella
Patios are great for breezy evenings, but what when the weather is not as agreeable? Outdoor spaces like patios are often put at risk for climate conditions, but having an umbrella changes all of that. The big patio umbrellas are used to make the whole outdoor space more comfortable and safe.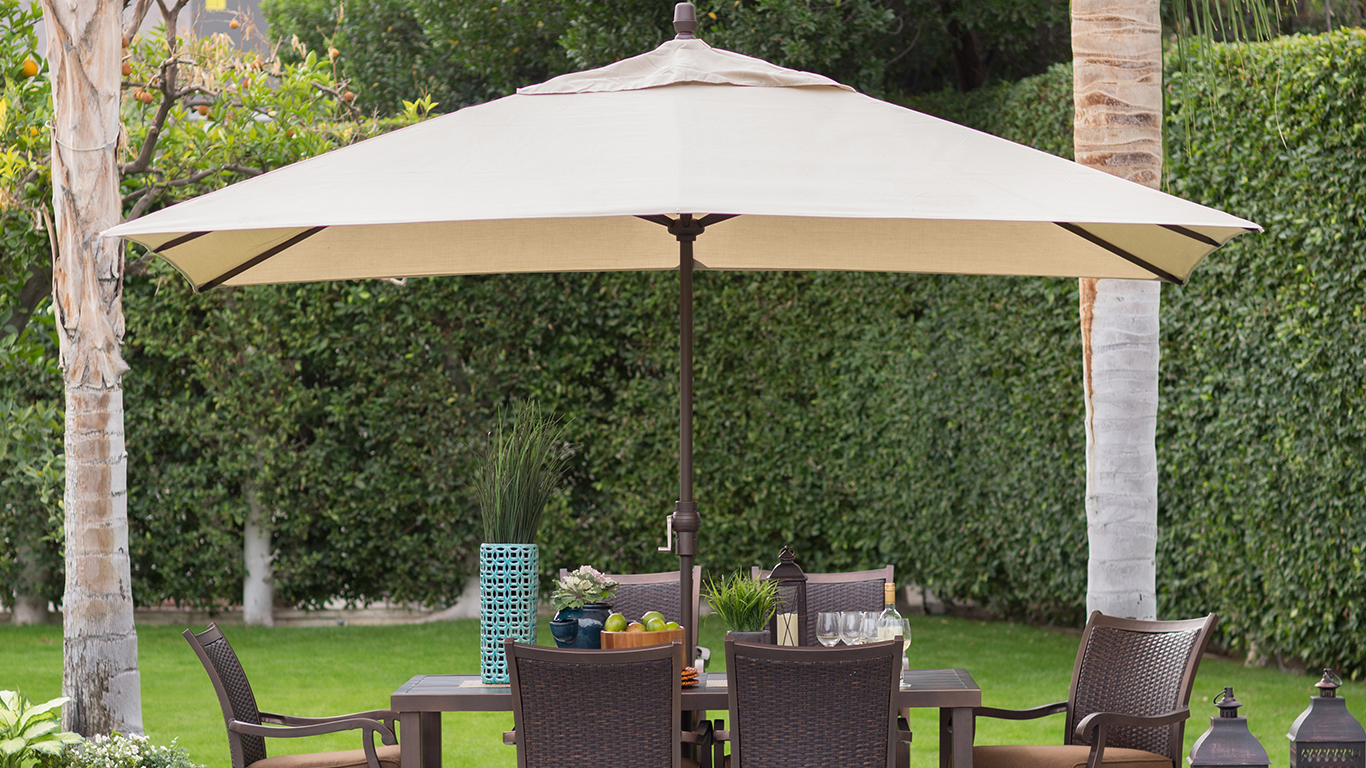 Umbrellas also offer an element of shade that is most welcome during hot summer days. As far as backyard patio ideas on a budget go, you can easily get one of these online. The umbrellas look classy, protect your furniture, and can last a long time if cared for.
19. Repurpose Old Furniture
Patio furniture makes sense as it allows more room inside your house. But these tables and chairs need not be new. You can easily save up a ton of money by using the furniture you have lying around the house. A fresh coat of paint or some wood stains work like magic in situations like this.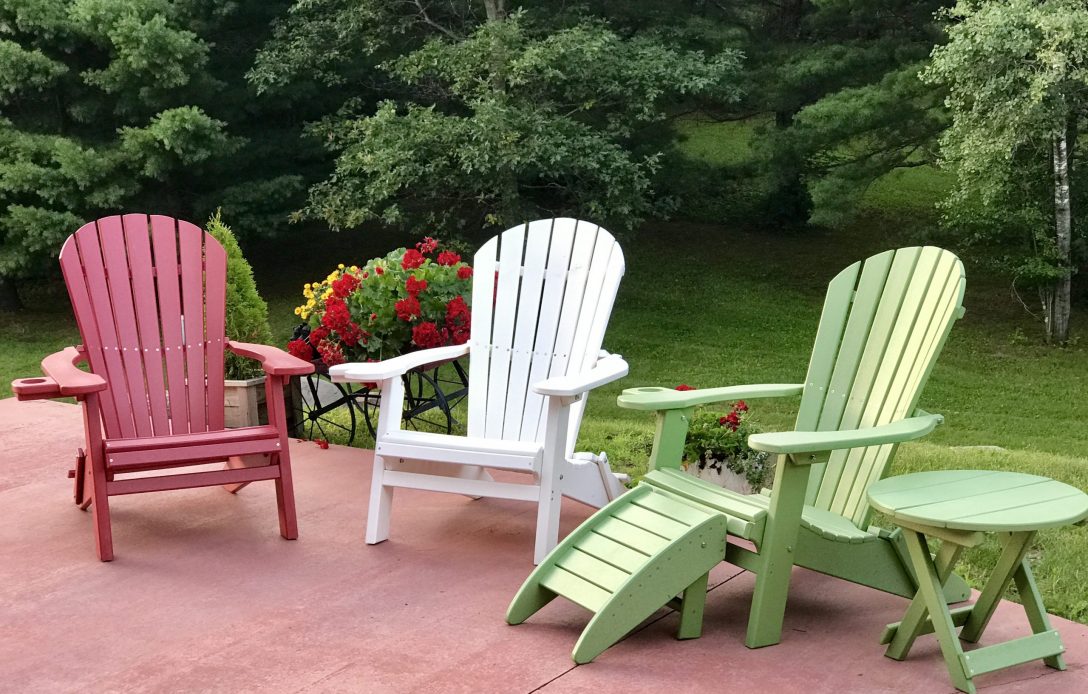 Another way to use old furniture is to use them for something else. For example, you can take an old window and make it into a table all by yourself. Coloring old chairs in vivid shades often creates an enchanting visual.
20. Hang the Chairs
Swings as an alternative to regular seating options is a choice only the bold make. But the rewards far outweigh the effort that goes into the installation. A patio swing is the best place to lounge around and maybe even take a nap in the afternoon. Among all the other backyard patio ideas on a budget, this is probably the most popular one.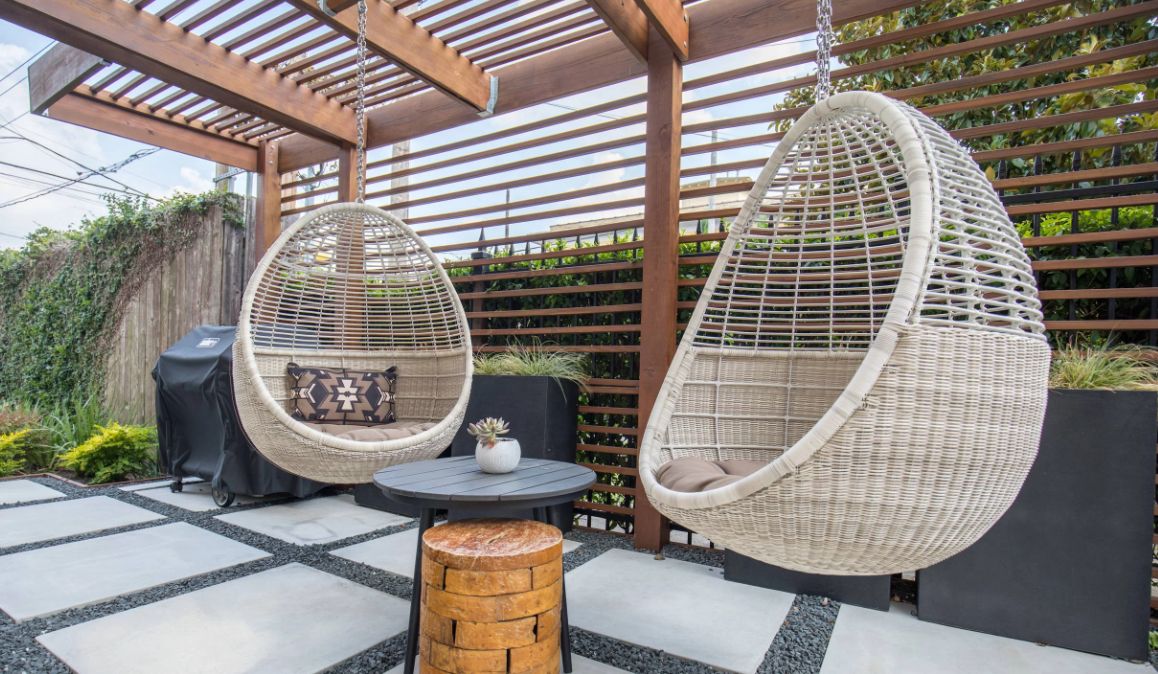 Patio swings can be of many types, the most common of which are hung from the ceiling. But there are many luxurious ones available around that offer shade as well as stability. Most of these patio swings can also a couple of people easily.
21. Mix and Match the Set
Perhaps the most daunting of projects, backyard patio ideas on a budget like these, can make a true difference. All you have to remember while attempting this is the color wheel. Certain colors go well with others, while others clash horribly. For example, if you want your furniture to pop, use some bright pillows with other muted colors.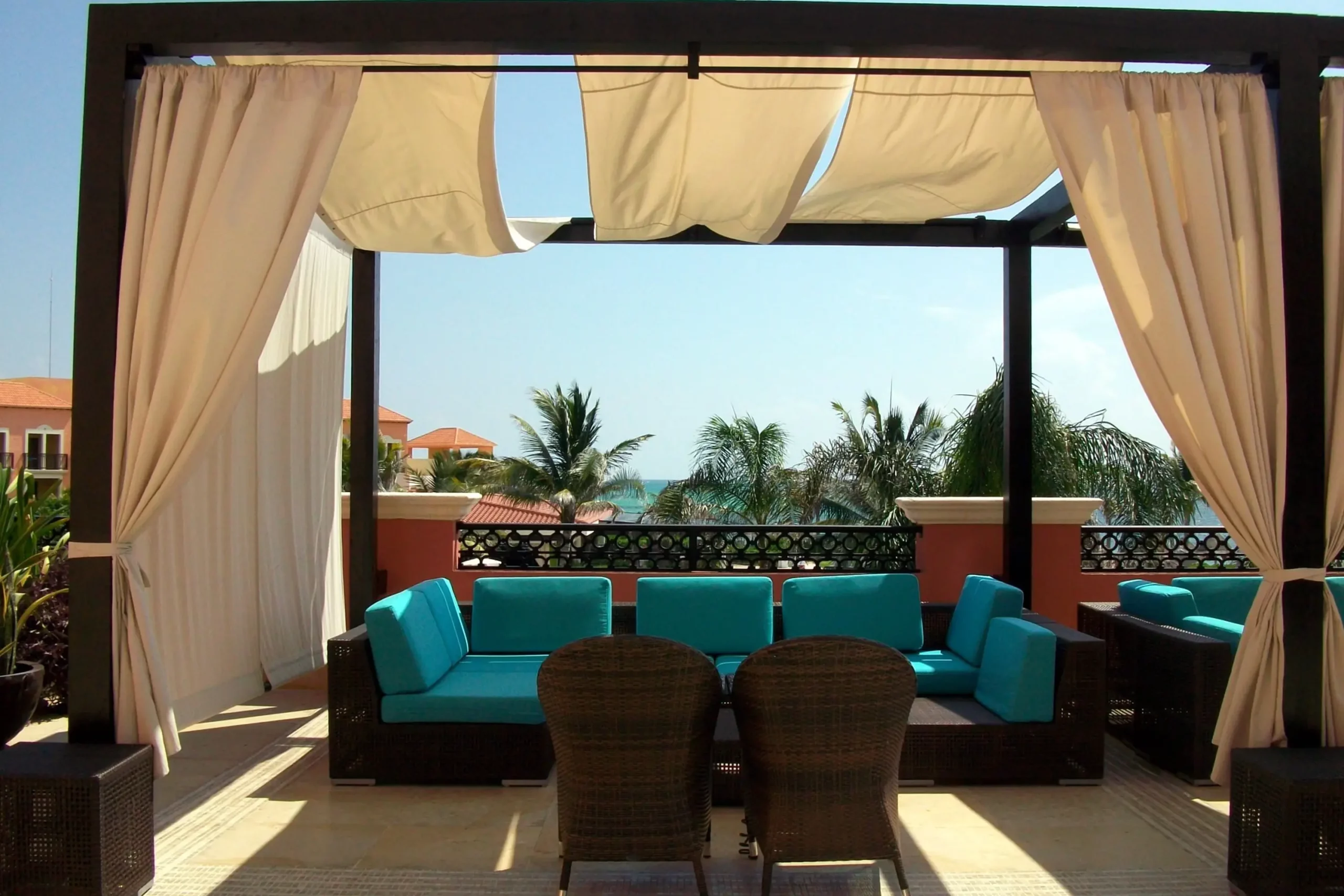 Another secret to remember while choosing your decor is the power of repetition. Once you buy a couple of items in the same hue, they will complement each other, making the room look cohesive. The rule is 60-30; while 60% of the place is in one color, the other 30% is secondary with another 10% accent.
Bottom Line
The best advantage of having a patio in your backyard is that you can unwind there after a hard day's work. You can enjoy the weather and the breeze without being subjected to other environmental factors like rain. And, as it turns out, you don't need to spend thousands to get the perfect patio either.
The best backyard patio ideas on a budget make you put a little into the whole thing to make it pop. You can just as easily put up a string of lights to make the deck brighter. Or you just build your fire pit for sleepovers and late-night movie marathons.
Frequently Asked Questions
What Is the Cheapest Option for A Patio?
The cheapest material you can get is concrete to build a patio in your backyard. It is hardy and creates a great visual. It is also among the most popular choices for creating a hard-surface deck.
What Is the Easiest Patio to Build?
You can choose pavers as the primary material for a quick and easy DIY patio. Simply select a square area and install it with pavers of one particular size. Selecting one size gives a sense of uniformity, and you will also not have to cut and resize the material, which takes time.
Does A Patio Need Foundations?
You need a good foundation to ensure your patio is solid and durable. It should be able to withstand anything, from ground movements linked to freeze and thaw cycles to natural calamities like earthquakes.