Are you buying a new house? Or are you planning to renovate the existing one? If any of this is the case, you should never overlook the minor yet essential details like the door casing styles.
The door trim plays a major role in completing the overall architectural design of the door. Additionally, the trims make the final look more appealing, expanded, and detailed. Thus, it is important to match your door trim style with the overall appearance, which can sometimes be challenging.
If you are looking for some of the best and most inspiring door casing styles, we are here to help you. Let us explore the unique and distinguished door trim ideas for your entrance to make a lasting first impression.
Interesting Door Casing Styles 
1. Victorian Casing Style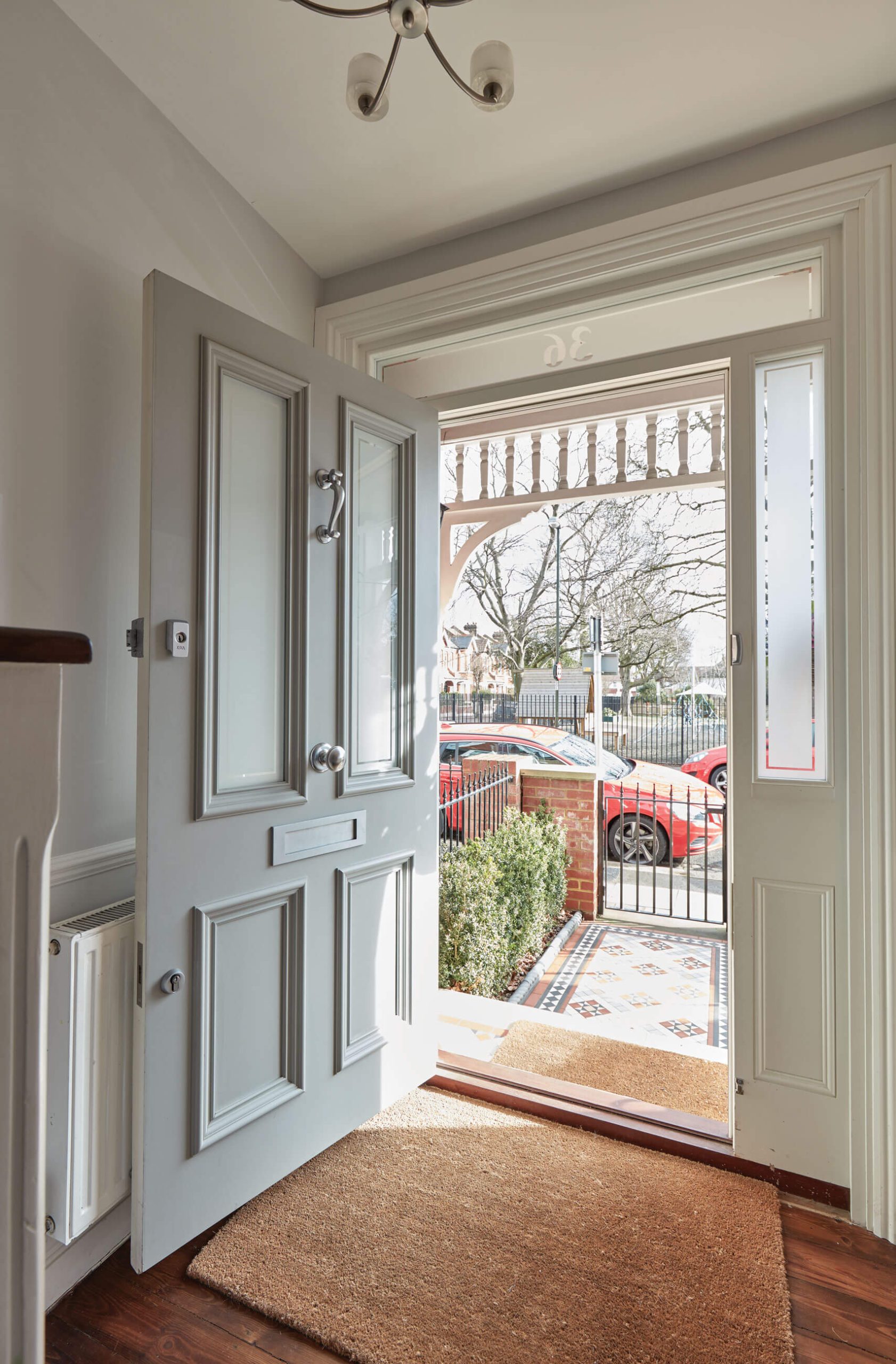 The one thing that cannot be doubted is that the Victorians know exactly how to style their homes in the best possible ways. They just always have the right style, innovative thinking, and creative thinking to ensure an appealing result. Thus, the Victorian casing style is surely the most preferred choice.
This Victorian door casing style is all you need to make your place look more sophisticated and loyal. If you pay careful attention to details, it can add a beautiful vibe to the place, which cannot be resisted by anyone. You can add other little details to enhance its beauty.
2. Colonial Casing Style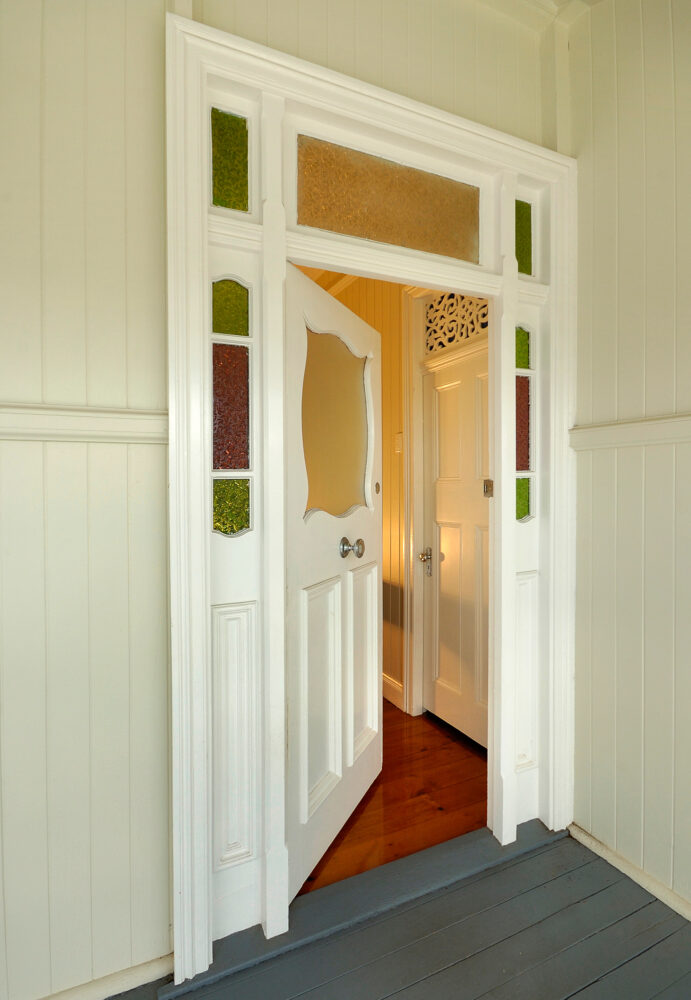 Colonial casing style is one of the most popular door casing styles, which is common in the USA. It mainly has raised edges and mitered corners to create an attractive final look that cannot be overlooked. Thanks to its simple, elegant, and beautiful look, the colonial casing style is perfect for all houses.
You can always experiment with the colonial casing style depending on your home décor. Be it any style, color, or design, the colonial casing door style will never disappoint you. With the colonial casing style, you can easily create a warm, inviting impression for the visitors and guests.
3. Craftsman Door Casing Style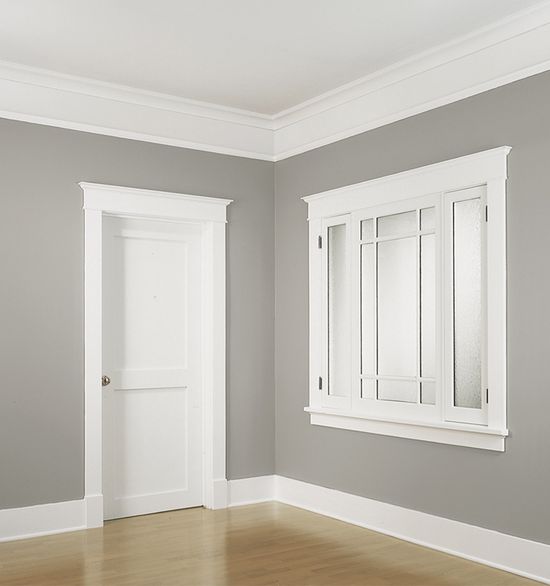 The craftsman casing style for the entrance door is nothing less than a pleasing sight for the eyes. This broad casing style looks elegant, beautiful, and charming effortlessly. As a result, it makes the perfect choice for the modern home décor.
This casing style is generally characterized by natural wood and stronger lines. Additionally, the wider frame of the door trims not just looks appealing but also provides the needed strength to the design. The craftsman casing style should be your choice when you want to combine elegant beauty with a strong wider frame to make everyone fall in love with the entrance gate style.
4. Thin Door Casing Style
If you don't want to go all wide and bigger with the door casing styles, you also have the choice of the thin door casing. The thin door casing style looks neat and effortless to highlight the beauty of your door. Thanks to this, your visitors are sure to feel impressed with the thin casing style for the door.
The thinner look is not so common and, thus, ensures that your entrance door will stand out. However, you should be careful while picking an appropriate thin casing style if not done right. It can also ruin the overall beauty of the door.
5. European Door Casing Style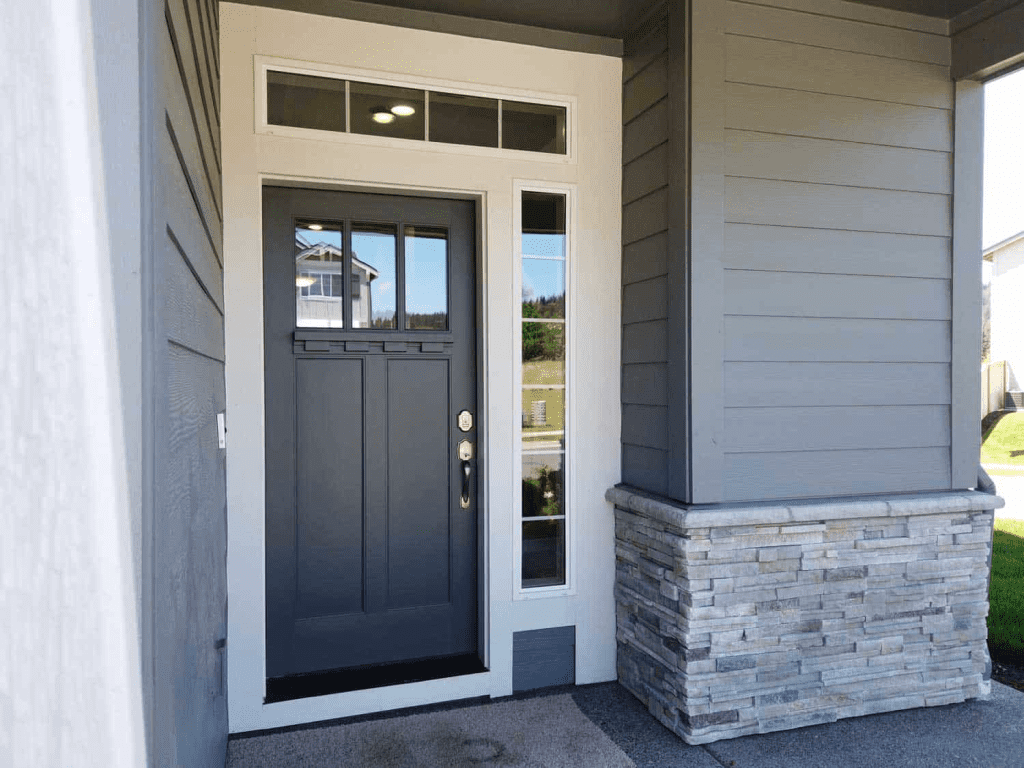 The European door casing style is very similar to the colonial style and yet stands different. Over the years, the European casing style has been doing the rounds in the rating by winning the hearts of many people. This casing style is likely to impress your guests the minute they see it.
The careful use of this casing style makes the entire surroundings look charming, beautiful, and sophisticated. The fine attention to detail work can instantly be seen in this casing style. If you want to try something stylish, classy, subtle, and beautiful, the European door casing style should be your choice.
6. Rustic Door Casing Style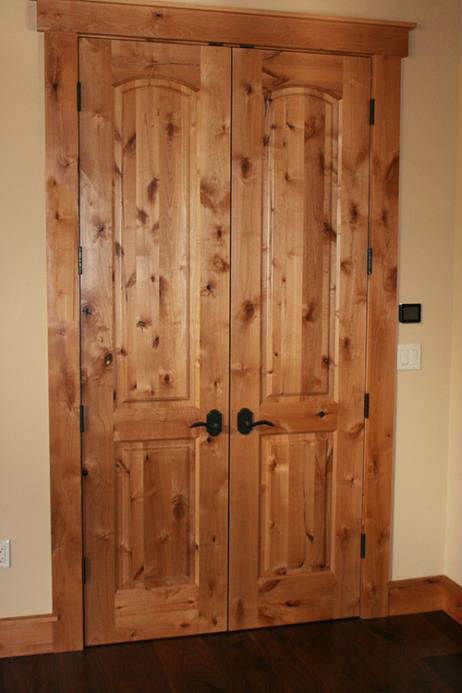 Rustic door casing style is amongst the trendiest door casing styles of the moment. This casing style attracts the maximum attention without using anything extra for decoration or styling. Moreover, with the right use of this casing style, you can elevate the aura of your place within no time.
According to many interior designing experts, this design makes you look rich. Thus, if you want people to believe that you are rich without doing anything over the top, you should invest in this casing style.
Quick Tip: You should choose the rustic casing style in dark brown color to appropriately channel its beauty and sophistication.
7. Classic Door Casing Style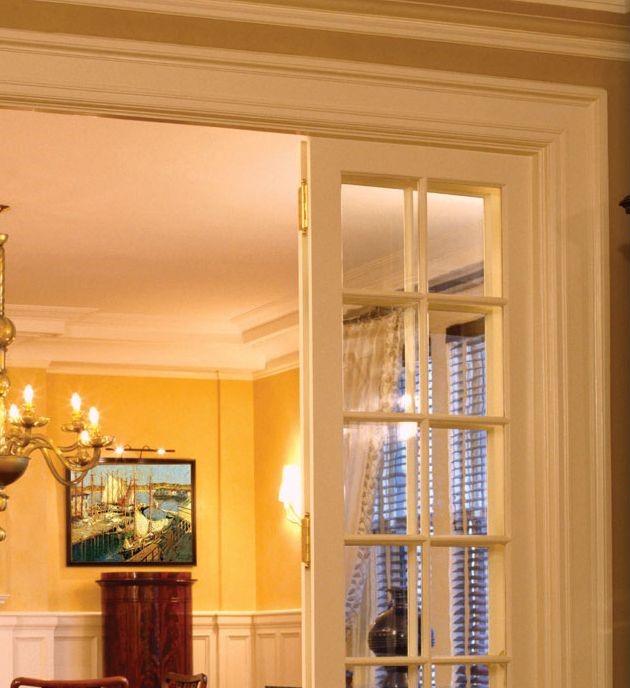 What can be said about the classic door casing style; it is certainly one of the most used and known door casing styles. This style is the perfect choice for people who don't want to go deeper in designing yet want to have a lasting impression. This casing style has always been people's favorite and still is.
Thus, if you are confused about choosing any door casing style, you can definitely go with this choice. This timeless casing style is beautiful and attractive in all possible ways, as it matches everyone's needs and vibes. You can trust this casing style to make your entrance door more sturdy, subtle, elegant, and attractively charming.
8. Ripple Door Casing Style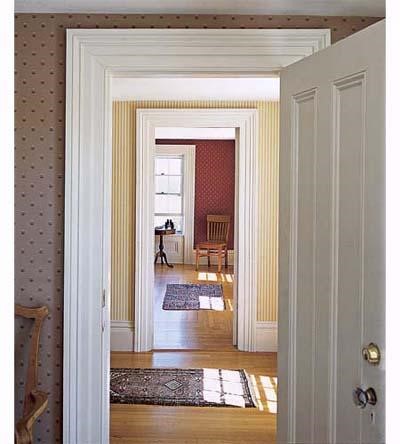 This is yet another appealing and attractive casing style for the entrance door. This style has mitered corners and combines different layers of varying sizes together. Though it is a complex design to achieve when done right, it is one of the most stylish and alluring door casing styles ever.
The different layers combined are very similar to the available ripples on either a piece of cloth or water. However, you should be careful that all the layers are neatly done and beautifully combined to master this style. Anything that goes wrong can completely ruin the complete design and beauty of the casing design.
9. Curved Door Casing Style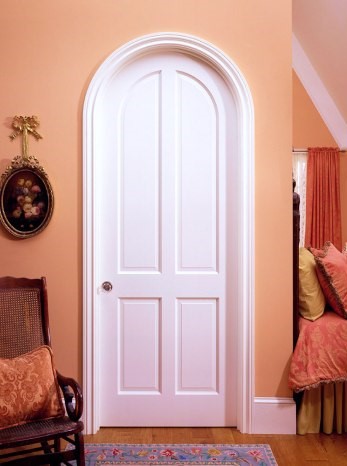 Many people always want to try something new and exciting with door casing style. However, they also want to maintain the subtleness of the style without overdoing anything. If you are also one of them, the curved door casing style is for you.
The curved door casing style is different from the usual casing styles in most ways. It does not just looks good on the entrance door but also on any interior room as well. This style is enough to completely change the overall vibe of your place while passing inviting inspirations to your guests, who will surely turn back to compliment this casing style.
10. Black Door Casing Style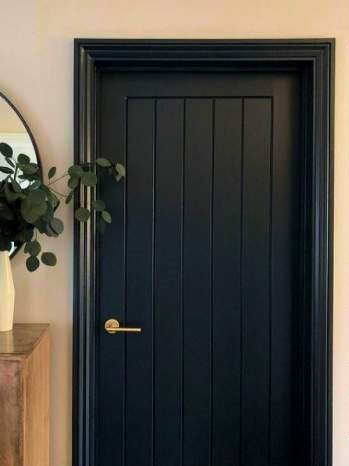 Who doesn't like the color black? Black is one of the most popular and chosen colors for everything and anything. The same is true with door trim style; black is the favorite color for a ravishing and fascinating door trim outlook.
To complement the black door casing styles, you can either have neutral walls or dark-colored ones. Yes, the black casing style looks good with both color choices without ruining the overall vibe. Moreover, you can also create a contrasting door casing style by opting for a black-and-white theme for a more old-school and vintage look that never goes out of the fashion game.
11. French Door Casing Style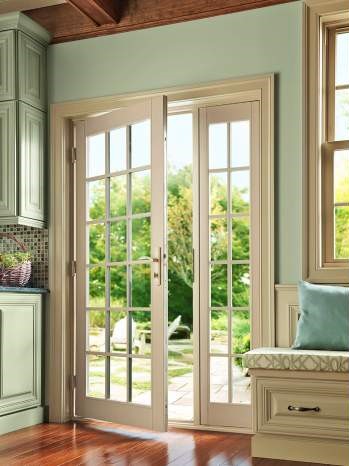 Does French home décor have always attracted you? Do you prefer French home styling over anything else? If yes, you can also try it with your entrance door trims.
French door casing style ensures a perfect combination of soft styles that can last for the maximum time. This soft door trim style brings sophistication, freshness, and uniqueness to distinguish your space. To try a fresh and appealing French door casing style, it is suggested to keep the overall tone neutral as it beautifully enhances the trim beauty.
Quick Tip: you should use minimal elements with a French door trim as it looks attractive as a whole.
12. White Door Casing Style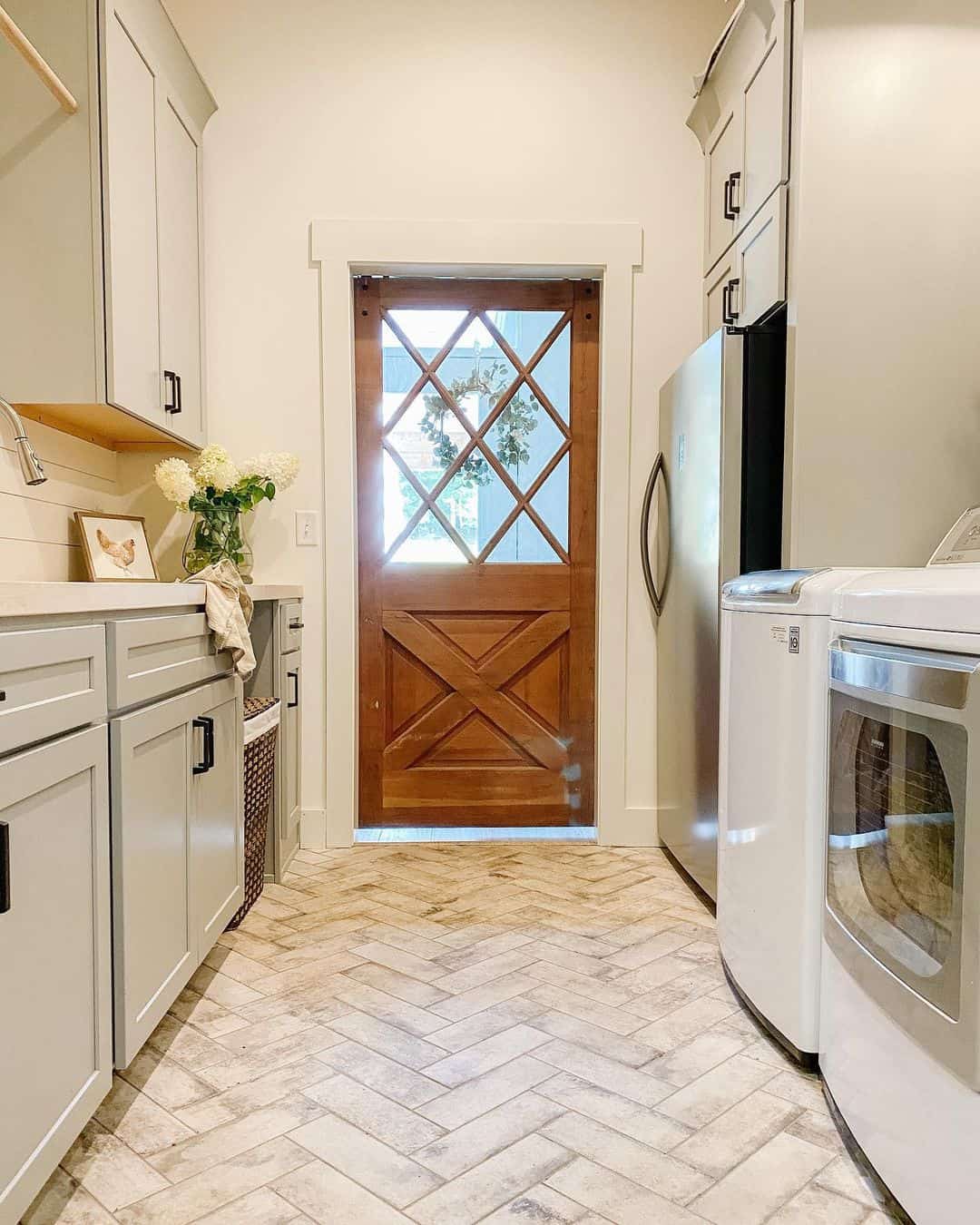 When talking about the best door casing styles, it is hard to miss talking about the most significantly attractive white casing style. Be it modern home décor or traditional designing ideas. The white door trim idea is loved by everyone. You can just never go wrong with white door trims.
The white casing style brings warmth, sophistication, positivity, and freshness to the entrance design. The best combination to have with white door trim is to have slightly dark-colored walls to make the transition look cooler and more advanced. You can find white door trim in a vast range and can easily choose the one as per your budget and choice.
13. Contrasting Door Casing Style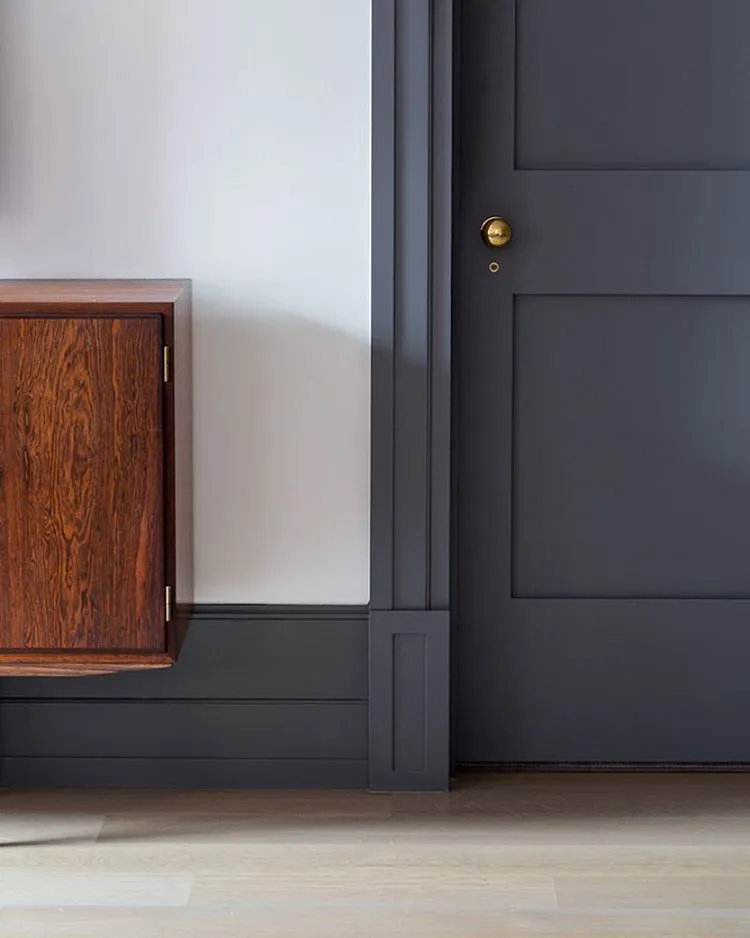 The contrasting casing style has been in the market for quite some time now and is likely to remain popular. It is one of the evergreen styles that is not going out of style anytime soon. Thus, if you are planning to opt for this casing style, you can definitely try it without any confusing thoughts.
The contrasting casing style is to have the door trim and the corresponding wall in attractive contrasting colors. For example – you can try a white door trim for a dark-colored wall or a black door trim for neutral-colored walls. You can be as imaginative and experimental with the colors as you want with the contrasting casing style.
14. Trimless Door Casing Style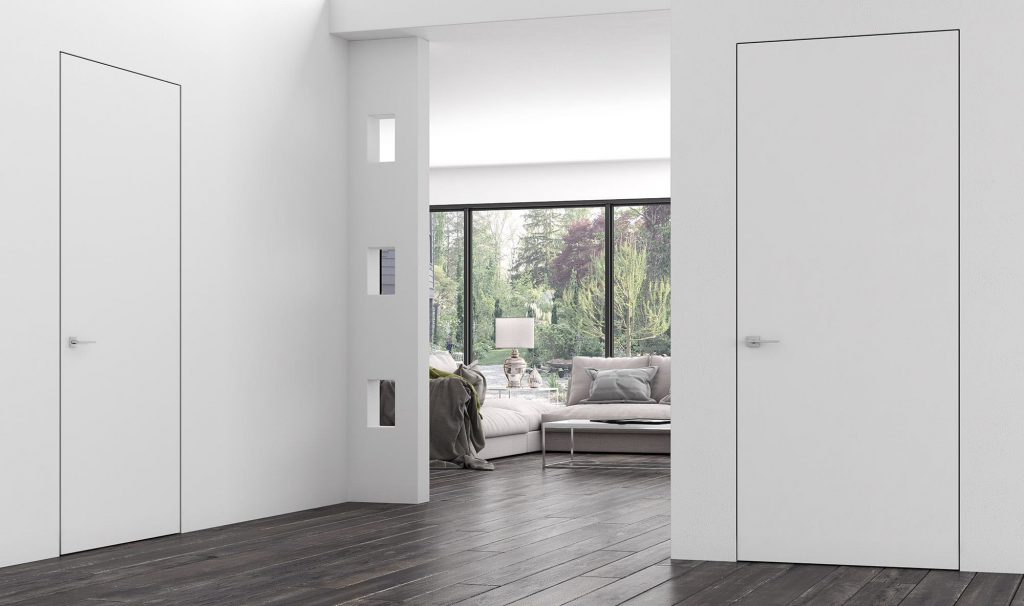 Have you ever thought of skipping the door trim option and embracing the door style as it is? If you ever had this thought, you will be pleased to know that it can be your next casing-style idea for the entrance door. Gone are the days when door trim was considered a mandatory style statement. It is time to opt for a timeless style.
The timeless casing style is one of the latest sensational door casing styles among interior experts. This style ensures providing a more edgy, attractive, and catchy look to your entrance and the overall space. With all the compliments that you will get, you won't regret your decision to try this casing style.
15. Decorative Door Casing Style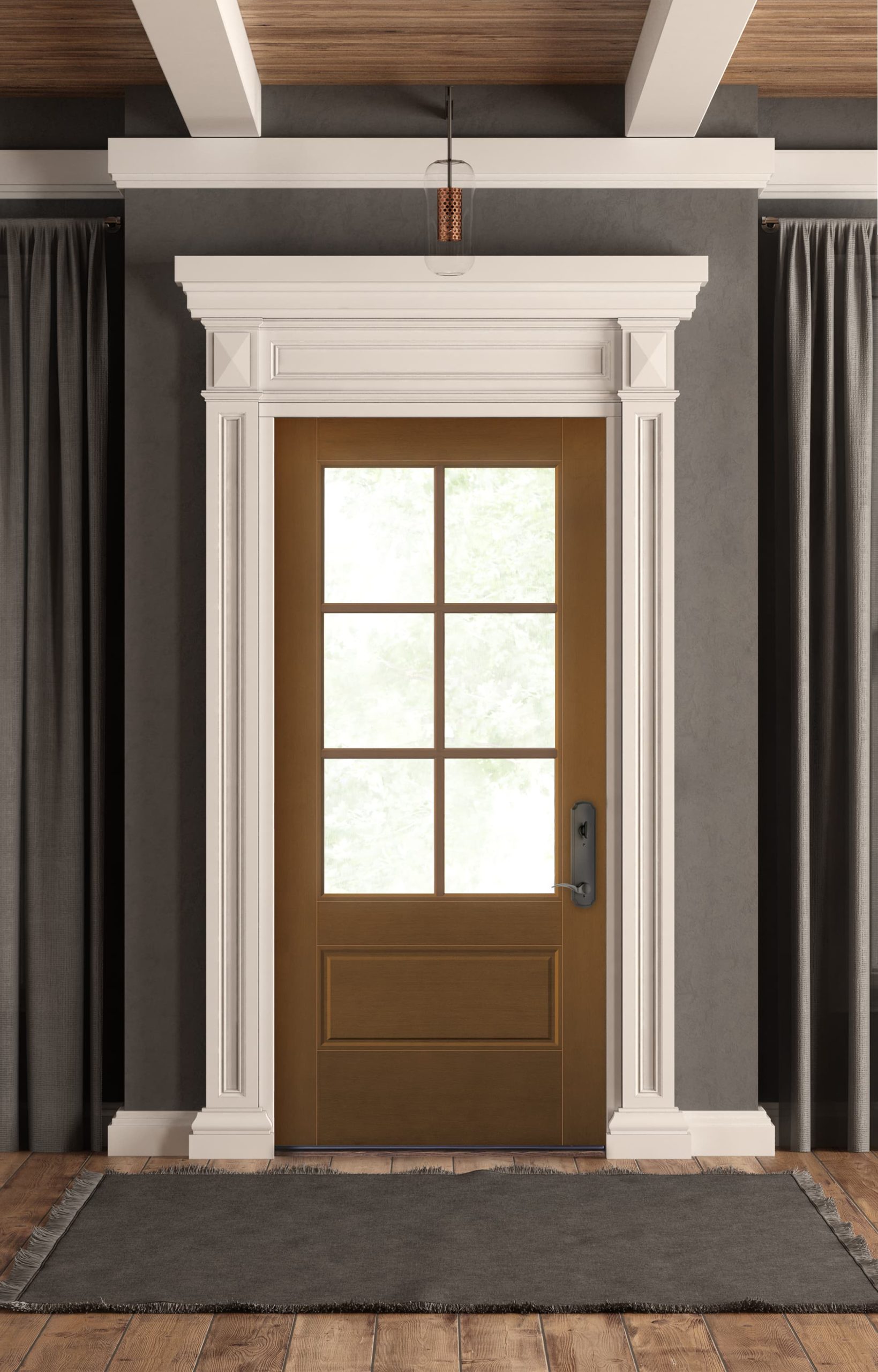 How about having a door trim style that can be used for decoration without anything extra? Wouldn't that be great and so cost-efficient? The decorative door casing style has impressed one and all, thus, making it the most favored casing style for modern decor.
The decorative casing style generally holds its roots in Indian traditions and, thus, gives a more antique appearance to the place. However, if you want a modern-looking decorative casing style, it is possible too. Right from minimal design to highly detailed design, the decorative door casing style is appropriate for every requirement.
16. Marble Door Casing Style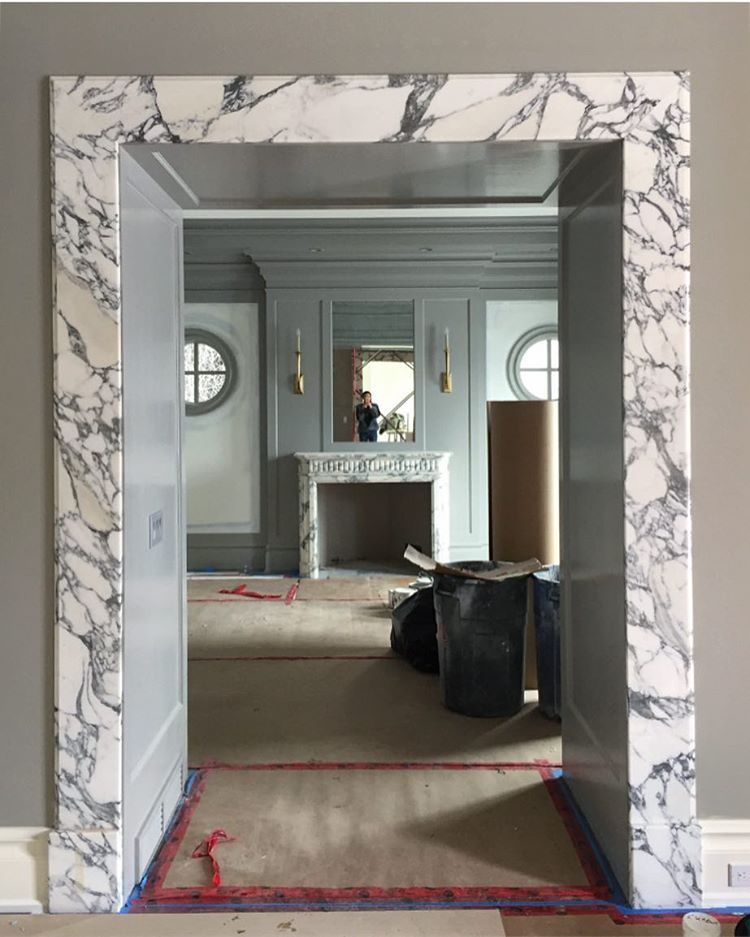 If you have tried every possible door trim style and want to try something new, the marble door casing style is the right choice. To keep the look under an affordable budget, you can opt for a marble wallpaper and use it as one of the attractive door casing styles.
However, if your budget is not restricted, you can choose real marble for door trim. Moreover, you can also paint them or engrave them according to your liking to increase their magnificent style and craze. Generally, the white marble door trim is preferred with dark-colored walls for a sophisticated, royal, and elegant look at the entrance gate.
17. Minimal Door Casing Style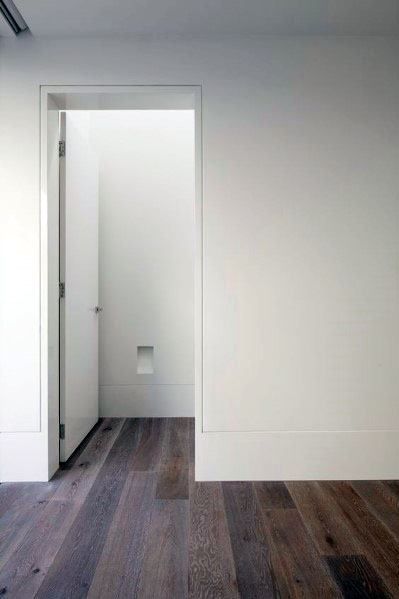 If you are one of those who believe that less is more and want to implement the same with your entrance door casing style, you can easily do so. Honestly, the latest trend in casing style highly supports the minimal door trim. You can always win every heart with the minimal casing style, and that too at an affordable price.
The minimal door casing style can instantly give your space a distinguished and unique yet appealing attraction. This contemporary style is an ideal choice for people who do not prefer anything loud in their casing style. You can keep the style as minimal as you want; however, make sure it adds a unique style statement.
18. Elaborate Door Casing Style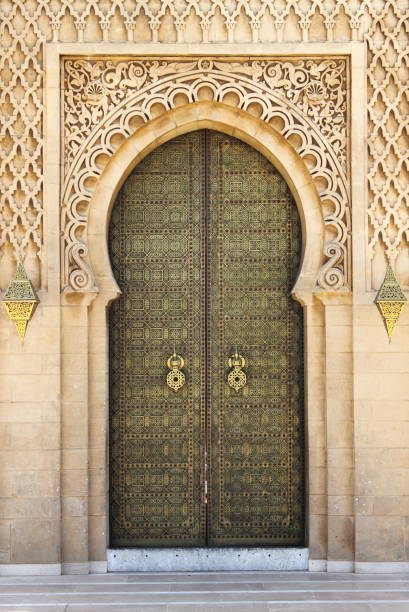 Do you like to live life the king size? Are you always attracted to the royal casing style of old buildings? If yes, you will surely fall in love with the elaborated casing style for the entrance gate.
Well, as easy to understand, the elaborated casing style simply represents a richer, more elegant, and more detailed casing style. The attention to precise and specific details adds to the beauty of this style that elevates the attractiveness of your place. As one of the most magnificent door casing styles, it can easily grab the attention of all your guests and visitors within no time.
19. Rounded Door Casing Style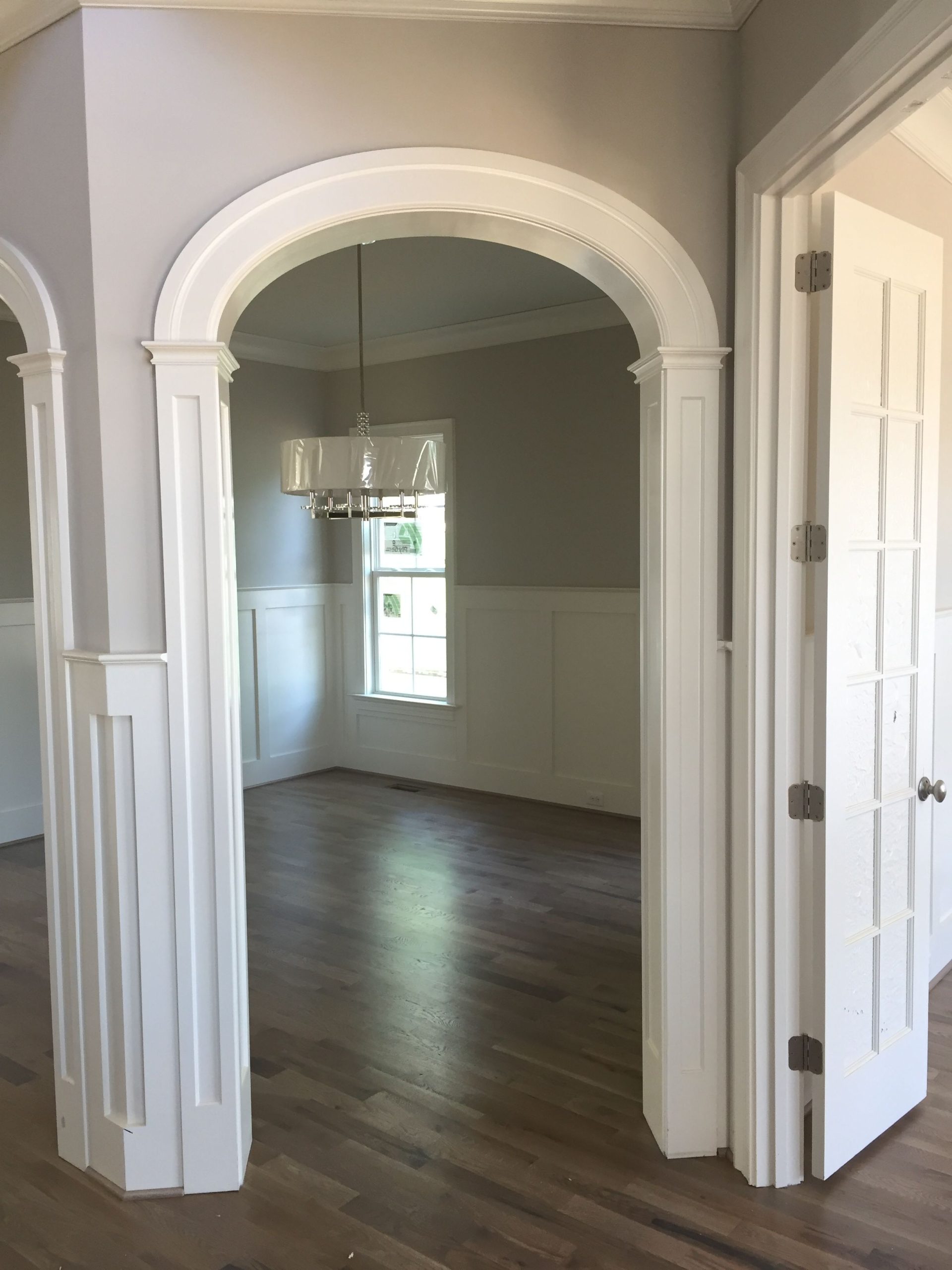 The rounded casing style for the entrance door needs no introduction. As the name suggests, this casing style is designed to have round edges. This casing style generally creates a royal, simple, and elegant appearance that is hard to overlook.
One of the greatest advantages of trying a rounded door casing style is to enjoy its enhanced safety. Along with adding a beautiful style to the entrance, this casing style assures to reduce the chances of accidents. As they don't have any sharp edges and points, this door casing style is a must-have, especially when you have children and pets.
20. Butted End Door Casing Style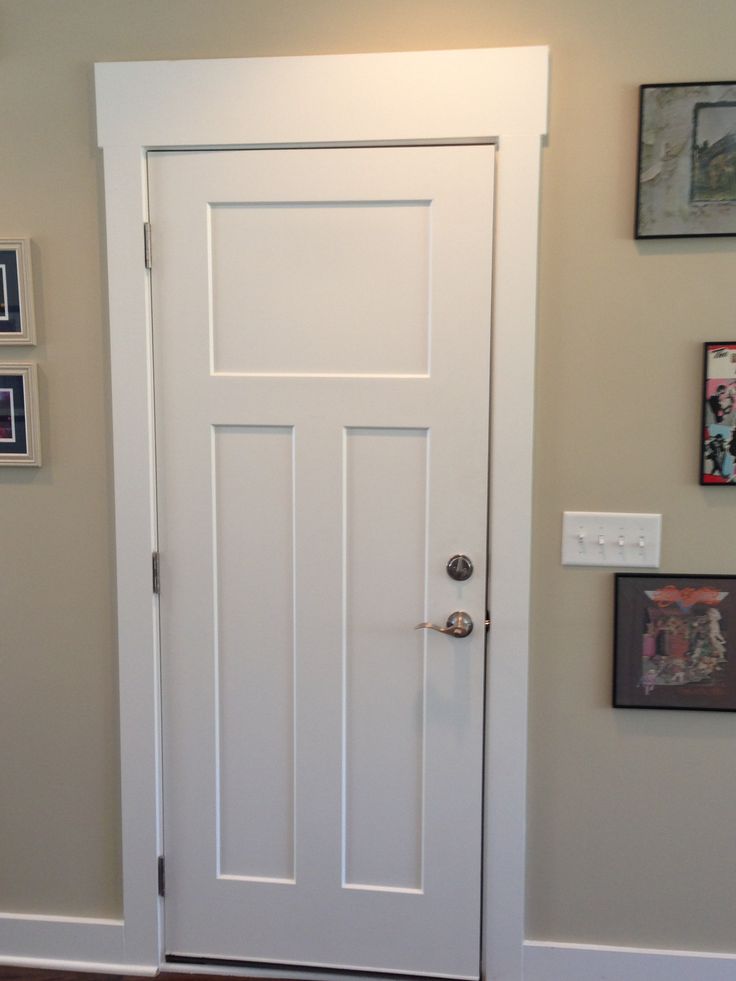 The butted end is one of the most popular and trending door casing styles. This casing style is popular as it has flatter sides and a precisely defined bottom. Moreover, this style can be used for any interior door as well besides the entrance door.
This style generally ensures sophistication, beauty, and charm to the entrance gate. If you want a simple and elegant casing style for your main entrance, you should definitely try this option. This style looks good with both neutral and contrasting wall colors and, thus, can be used by anyone without any second thoughts.
21. Plywood Door Casing Style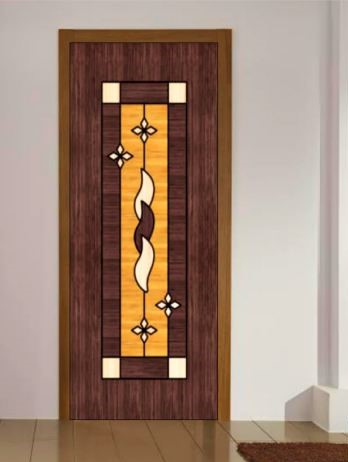 Last but not least, you can try the plywood door casing style for a modern and evergreen look. Though wood can be an expensive option for door trim, it makes a lasting option. Additionally, the plywood door casing style instantly impresses everyone.
There are multiple options available in plywood casing style that can create a lasting impression. Thanks to this, you can find the perfect plywood casing style under your desired budget without many hassles. You can also engrave some unique, attractive design elements on the plywood casing to enhance the beauty and charm of the overall look of your main entrance.
Simple Tips to Choose the Perfect Door Casing Style 
Amidst the various door casing styles, it is very important to choose the right one to make your space stand out. These are some of the tips that can be followed:
1. Consider Your House Style
Before choosing a casing style, always make sure to consider the overall vibe and style of your house. The casing style cannot justify its charm if it misfits with the house décor and vibe.
2. Start with Where You Are
If you are renovating your existing place, start with what you have and where you are. Avoid adding any new structure unless you are completely sure, else it might ruin the overall look of your place.
3. Experiment with The Casing Style
If you have any particular casing style in mind, you should definitely experiment with it along the obvious pattern. Remember, it is your place, and your sense of casing style will only add more happiness, attraction, and beauty to it.
4. Consider Your Budget
As you plan to try the different door casing styles, do keep an eye on your budget. It is good and always recommended to experiment with the styles that fit within your budget range. This will keep the unwanted tensions away to work positively on the casing style.
5. Consult an Expert
Lastly, whenever in doubt, make sure to consult an expert. You can reach the casing styling experts for anything and everything that concerns your needs. The expert suggestions will only make the casing style more perfect, accurate, and dreamy.
Final Thoughts 
These door casing styles are one of a kind to make the entrance door look pretty and attractive. The door trim also conceals the door parts while adding volume and strength to the overall door structure. There are plenty of options available; make sure you choose the right one for your home entrance.
If you were searching for pretty-looking door casing styles, we hope you have found your style. Let us know which of the following mentioned styles is your favorite. For any related doubts about door trim ideas, you can connect with us in the comment section.
Frequently Asked Questions 
What Are the Most Popular Door Casing Styles Currently?
Though every casing style has its own charm; however, farmhouse, colonial, minimal, and craftsman are the most popular door casing styles in the present time.
How Often Should You Clean and Maintain Door Casings?
As we are talking about the entrance door casing styles, it can easily attract dirt, bacteria, and dust. Therefore, these casing styles should be frequently cleaned once or twice a week. You can clean the top surface with a duster; however, for fingerprints and stains, you can use a soapy water solution.