Revamp Your Unfinished Basement: 21 Budget-Friendly Ideas
Unfinished basements could be your go-to to store all those things that you think you need but never really get to use, but they could be transformed into a completely functional space with just a few tweaks. We know that housing space is getting smaller, and every square inch of space really helps, especially with the zillion knick knacks that tend to pile up over the years. But we also know that you deserve a space that is more than just storage, a space that can benefit your dreams, help you unwind, or just be that personal haven you need.
Unfinished basements usually come with their own rough edges, peeling paint, exposed brickwork, exposed pipes, and joints, but what if we tell you that you could easily take this blank canvas to create the space of your dreams?
So without much ado, let's get into some ideas which can help transform this space on a budget you can actually afford.
1. Home Gym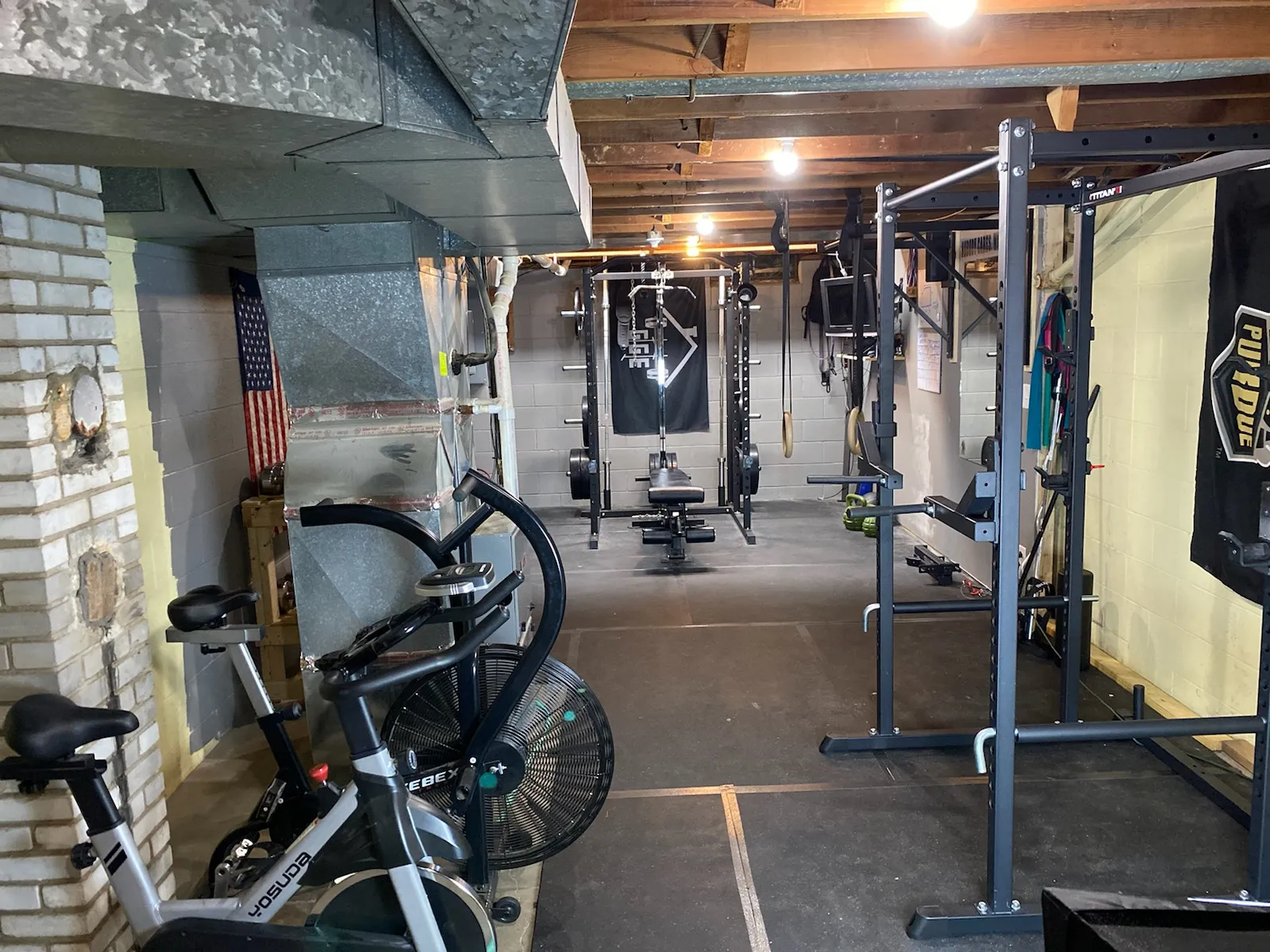 With sedentary lifestyles and increasingly difficult schedules, finding that time to squeeze in a workout is getting harder for most of us. The easiest way to make sure that you get at least some workout done is to make space for a home gym in your unfinished basement space.
It might seem daunting, but make sure you get the basics done, and you are good to go. Start with decluttering the space. Things have a tendency to pile, and without knowing, you are one day left with mountains of stuff you didn't know you had! Declutter- get rid of anything that is past its utility value. Now that you have an empty space, you can reimagine the space as you wish.
A fresh coat of paint can do wonders. Make sure to ensure that the flooring is just right so that you can work out without any injuries. You might also consider adding some rugs or carpets to ensure that your floor workouts are easy. Lighting can really set up the mood to get you pumping. Ensure to install ample lights that work for you. And finally, go ahead and list all the equipment you need. Keep it small to start with, and you can always add more as you go on.
2. Pantry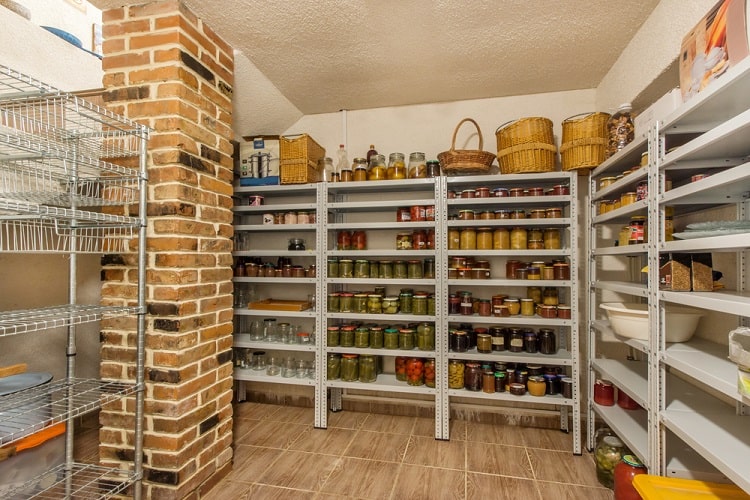 That run to the store to get your supplies every single time can be nerve-wracking. So if storing your dry goods and non-perishables is something that interests you, you can opt to add a pantry space to your unfinished basement.
Start with decluttering your existing space. Make sure to treat the space for pests so that you don't have to worry about infestation and food going bad. Add some shelving units. If you need more bang for the buck, consider adding vertical shelving units, which give you more floor space. Get the lighting right. You don't want to rummage in the dark when you need something urgently!
Organize your storage in such a way that the items which are nearing expiry are closer to the front so that you can use them first. Adding a board for keeping your lists and inventory can be handy.
3. Dance Studio/ Creator Studio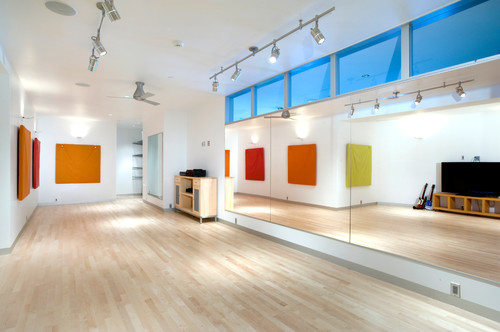 So your creative side needs an outlet, and dancing is your jam. Then make the best of your unfinished basement by adding a dance studio. Start by decluttering and doing up the flooring. Laminate flooring works best. Full-length wall mirrors and some soundproofing, and your dance or performance studio is ready.
So put on those dancing shoes and get dancing. And if you are a creator, then a similar setup with cameras and microphones can instantly transform your studio space to make those stunning reels in comfort.
4. Home Office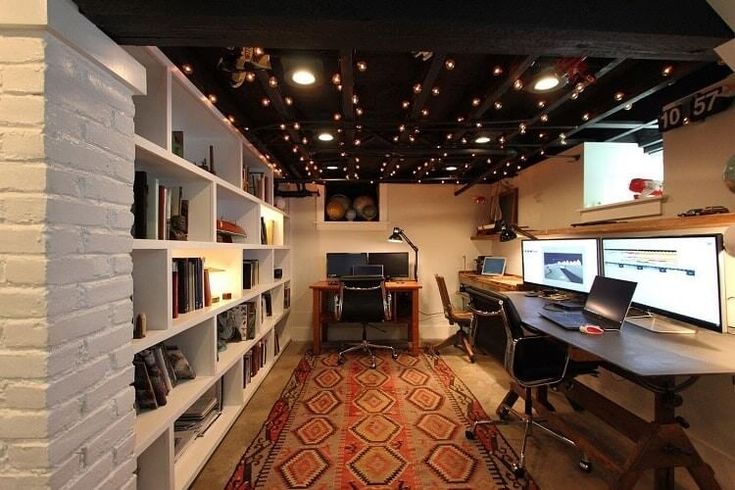 In the post-pandemic world, working from home has become the norm. But working from home has its own problems with the blurring of lines between personal and professional space. You can easily set up your own home office to make sure you are getting those deadlines in at your own pace in your own space.
You will need to install drywall, flooring, and lighting to make sure you have a functional space. Keep the background clean for those ever-present video conference calls. Install rugs and carpets to manage the acoustics and plenty of light to work in peace.
5. Gaming Room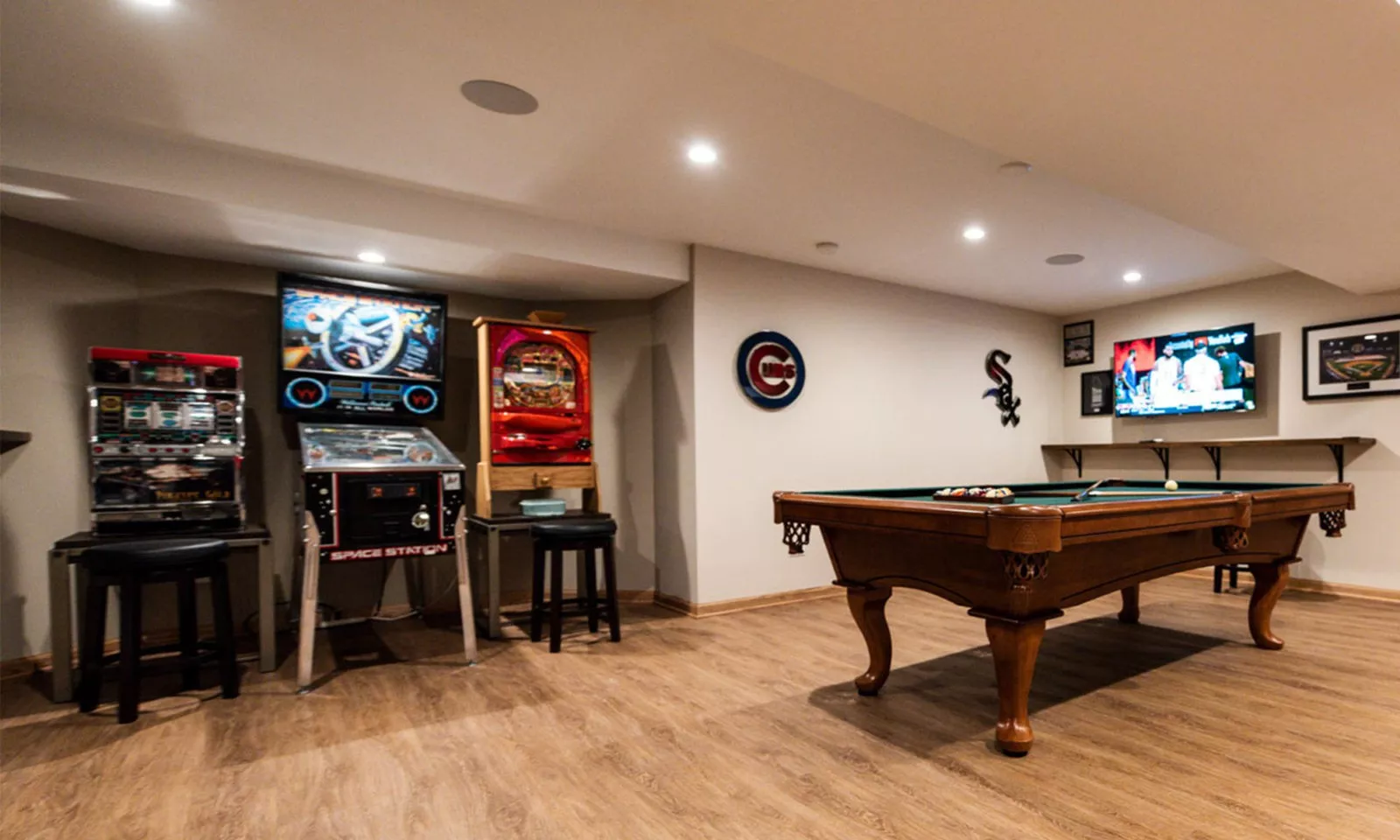 Install carpets, rugs, sofas, and recliners. Add large pool tables, gaming consoles, and with task lighting to ensure that key pockets of light create a contrast. It could become your ideal place to hang out with family or friends or even the kids.
6. Wine Cellar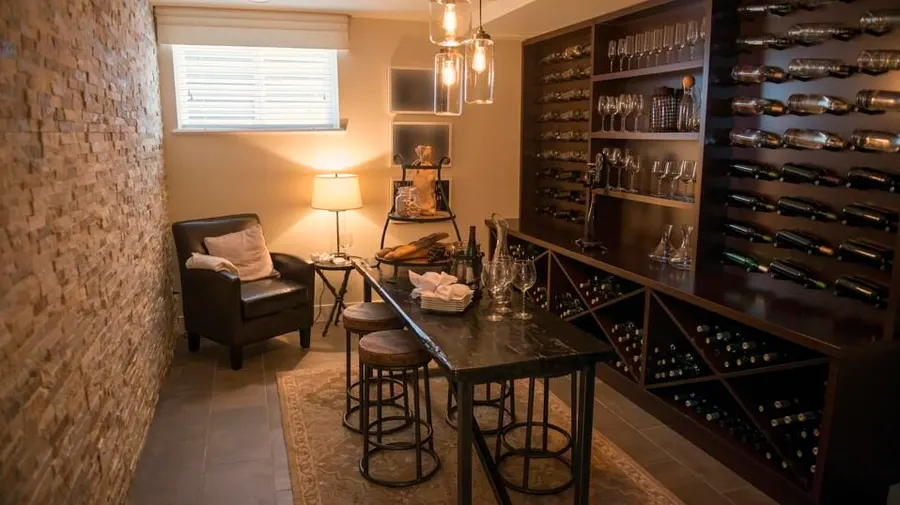 Wine storage is almost an art, and it needs to be stored at controlled temperatures and humidity levels. Your unfinished basement is just the ideal space to convert into a wine cellar. You will need to ensure that the temperature is maintained at 55 degrees F, so investing in cooling would be ideal. You will also need shelving units and racks for storage.
An easy workaround would be to add a wine fridge. It comes in various sizes ranging from storing a few bottles to a few hundred bottles. You could also install a walk-in fridge. You will also need space to sit around and enjoy the wine. Think of long tables and chairs with storage solutions for glasses and plates to showcase wine pairings.
7. Basement Bedroom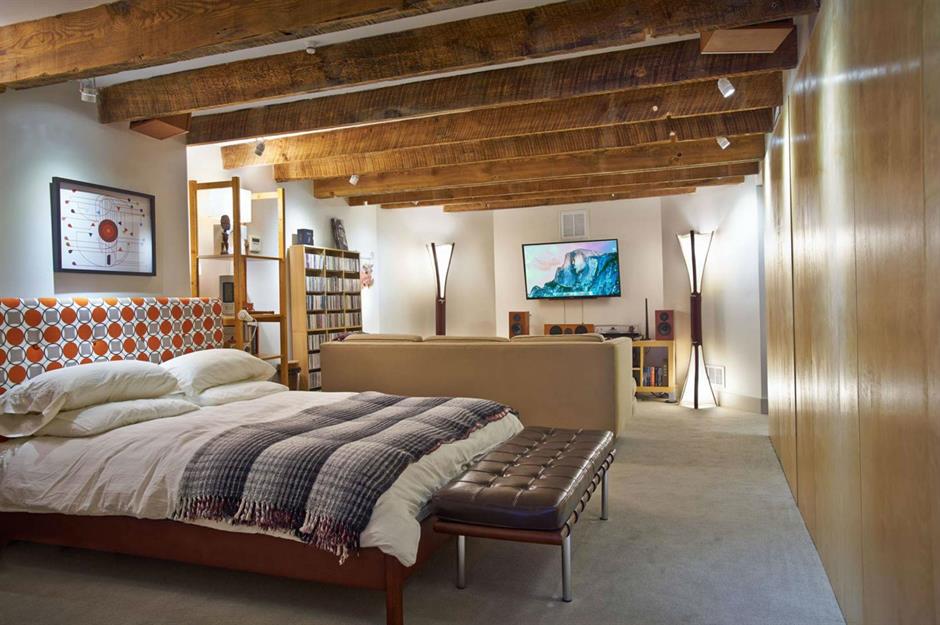 Want extra space to add a bedroom or a sleeping space? You could easily convert your basement to add some extra bedroom space on a budget. Some of the things to consider and take care of are waterproofing the walls and caulking the windows. The flooring has to be finished, and you could use laminate or simply do a carpet for the space.
Placing a dehumidifier helps, and last but not least ensures lots of lighting for different purposes. Some mood lighting also helps with some green for the necessary breath of fresh air.
8. Indoor Nursery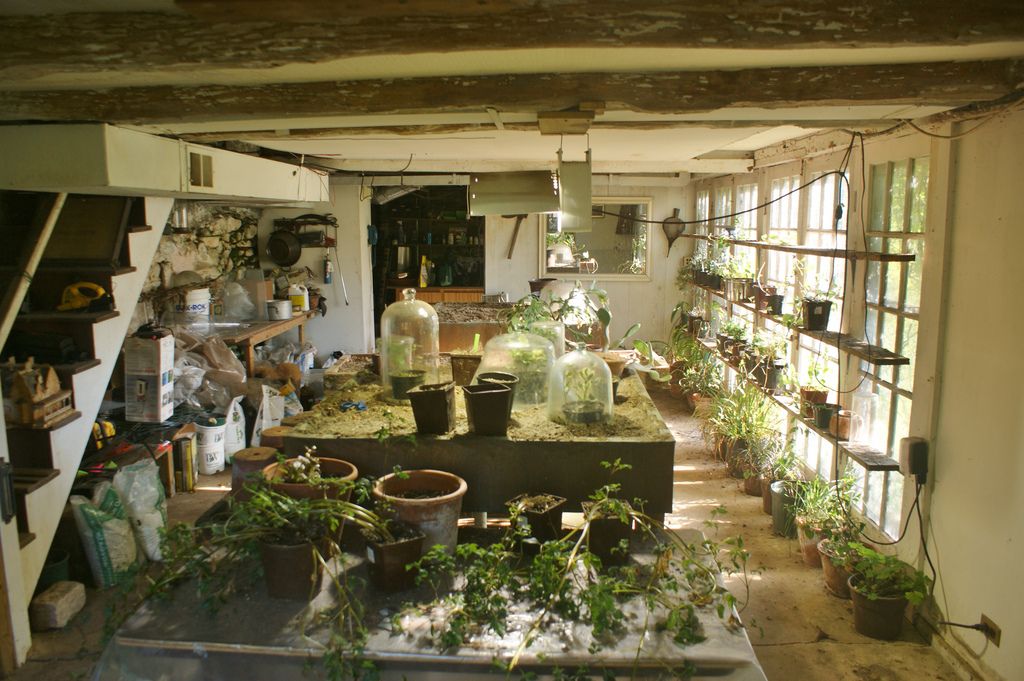 Looking to flex your green thumb and not have enough space to pursue your hobby? Try adding an indoor nursery to your basement. You can easily get grow kits which help you get started with very little. For a more serious pursuit, there are more advanced options like humidifiers, heaters, fans, grow lights for different plants, etc., which can be used for more sophisticated solutions.
9. Wardrobe
Our clothes are seasonal, and when not in season, storing them appropriately can be a real challenge. Convert your basement into storage for your out-of-season clothes. Consider installing wardrobe and shelving units for storage. Wash or dry clean the garments before storing them, and consider sealing them in vacuum bags or in sealable containers.
Adding lavender sachets can keep pests at bay and also have your clothes smelling as good as new. Having appropriate lighting is a key consideration. You could also add mirrors and rugs and transform it into your own mini red carpet.
10. Movie Room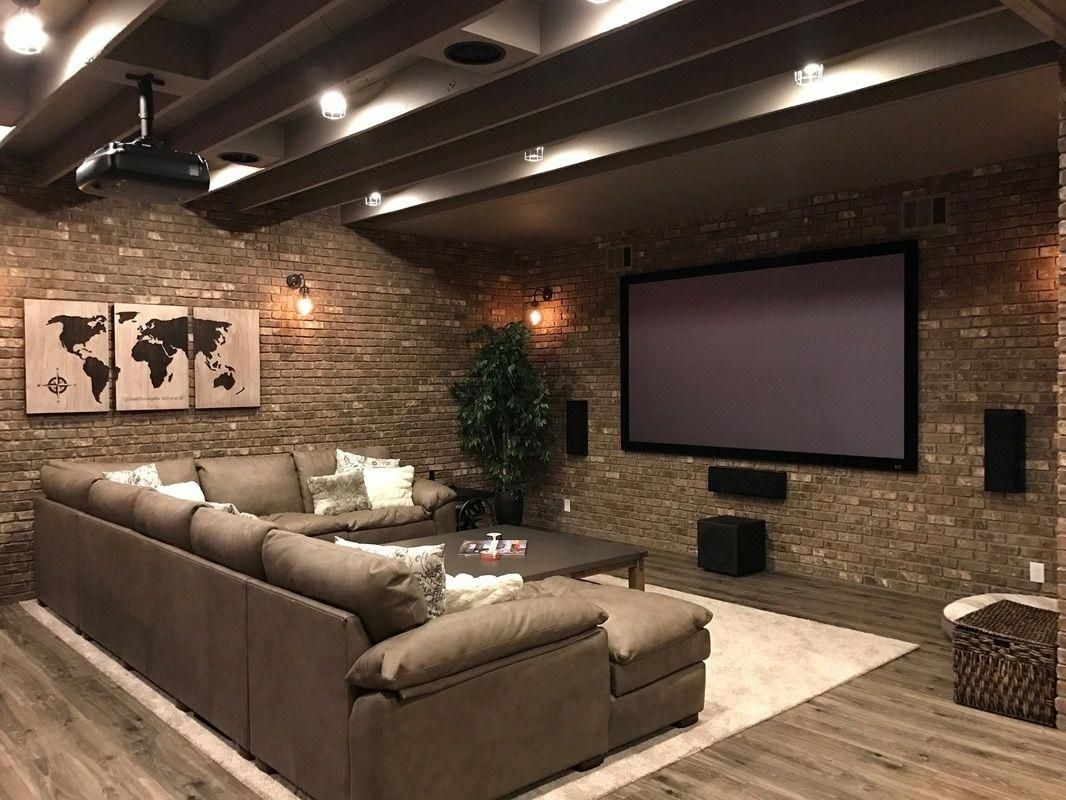 If your idea of unwinding at the end of a long day is to catch up on your favorite movie with a tub of popcorn and some snuggly seating, then consider adding a movie room to your basement. You would need some large screen giant television and some theatre systems to get you going.
Consider working on the walls for better acoustics for a great theatre experience. This is a great way to add an entertainment zone to your home without disturbing the other inmates and neighbors.
11. DIY Room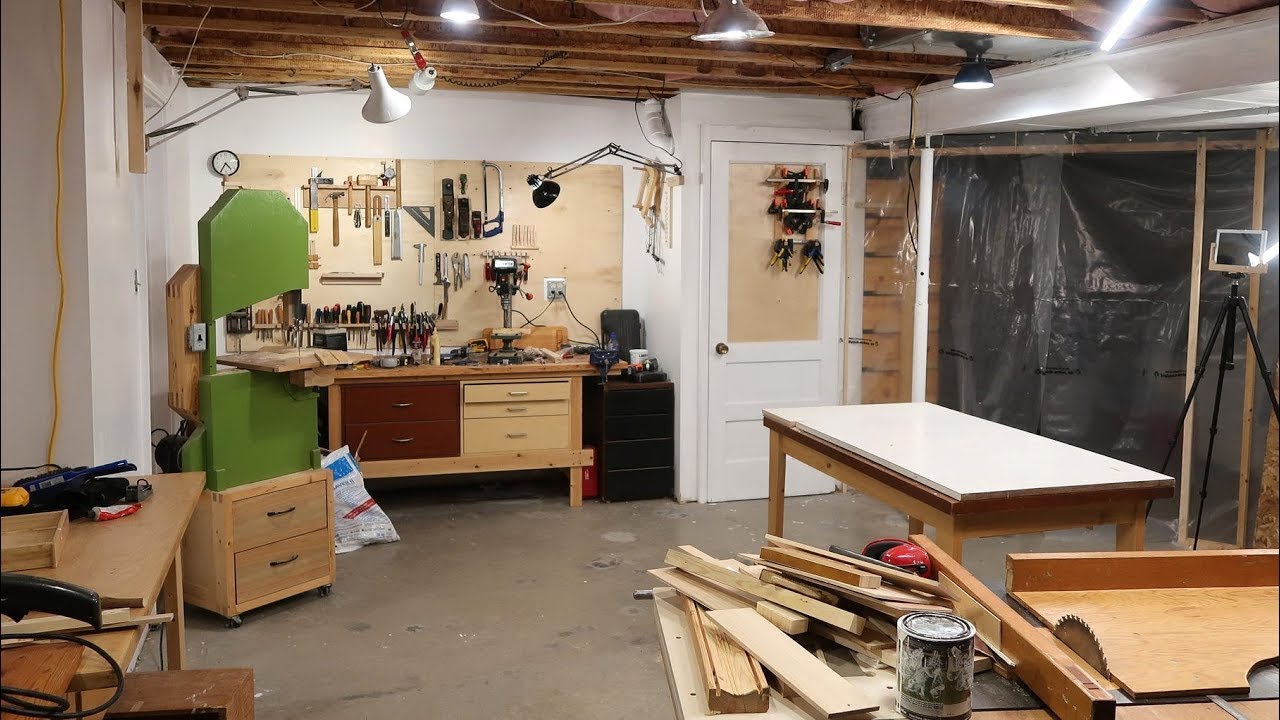 If you are into DIY and have lots of stuff for the hobby, you can convert your basement into your DIY room. Instead of cluttering your home, this space could be your go-to for all your DIY needs. Put some basic shelving units for all your supplies and a working table or bench, and you are there. Go craft some stupendous stuff!
12. Kids Zone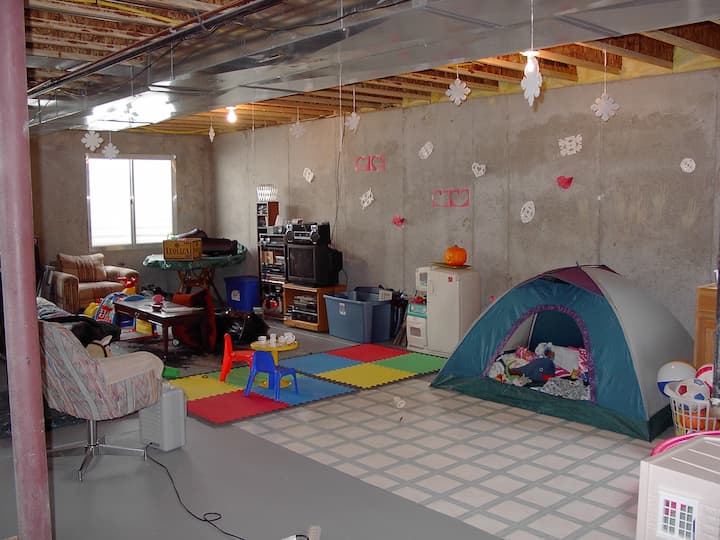 We all know the thousand small parts that kids' toys have and how they remain scattered everywhere. Do yourself a favor and build them their own zone right in your basement. It doesn't have to be fancy. It just needs a coat of paint, some flooring that can be covered with rugs or carpets, and some good lighting.
With a little bit of imagination, transform your unfinished basement into a playroom for your kids which they will never want to leave. You can put up tents, train tracks, doll houses, multiple Lego building sets, and more. Basements are mostly large open spaces that are best for kids to unleash their creativity with abandon.
13. Art Studio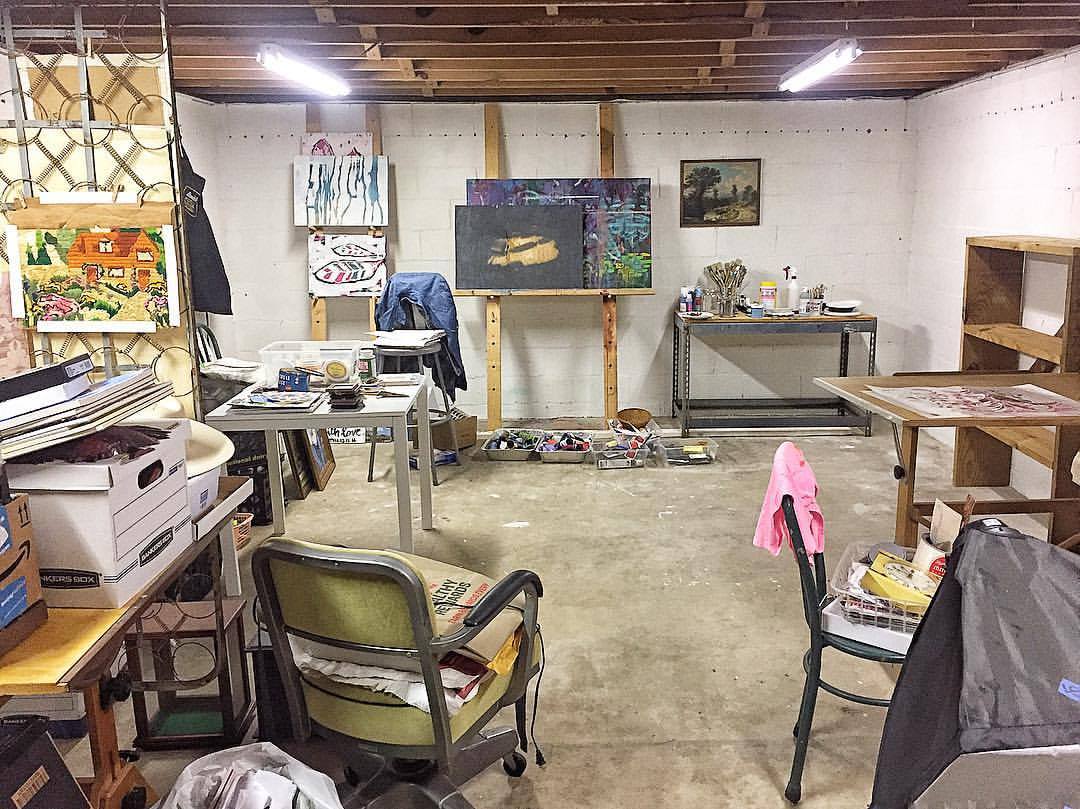 Fancy yourself some art and want the peace and quiet to be doing it? Add an art studio to your basement. The pursuit of art not only requires some quiet but also space for the multitude of supplies that come with it. Your basement could be your new haven to pursue your interest in your own space.
The need to have a space where you can get messy and leave things around to dry without worrying too much about the mess is so important. Add an easel, a working table, shelving units for storage, and some kind of filing system or storage system for your art. Add to this some high-power lighting, and you are good to start using the space for your dream project.
14. Craft Space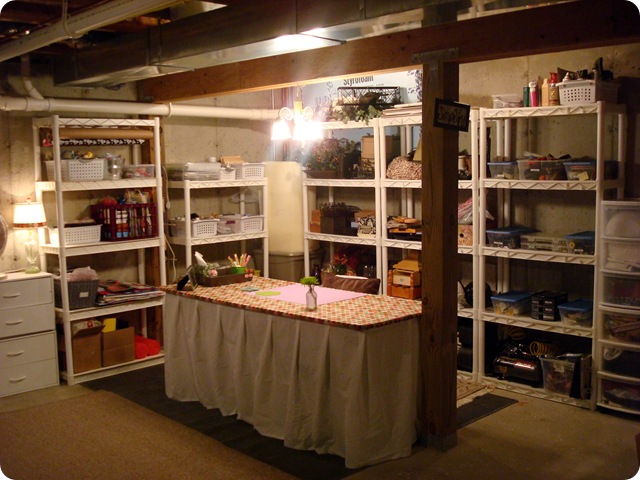 If crafting, journaling, quilling, etc., is your jam, then look to add an aesthetic craft room to your unfinished basement. Make sure the lighting is perfect for your craft work, and some shelving units for supplies and some cabinets for storage are all you will need.
Keep the walls colorful with some displays of art, and add cozy rugs to make the space feel warmer. You will need your craft bench and some more tables for your printers and Cricut machines and get started.
15. Recording Studio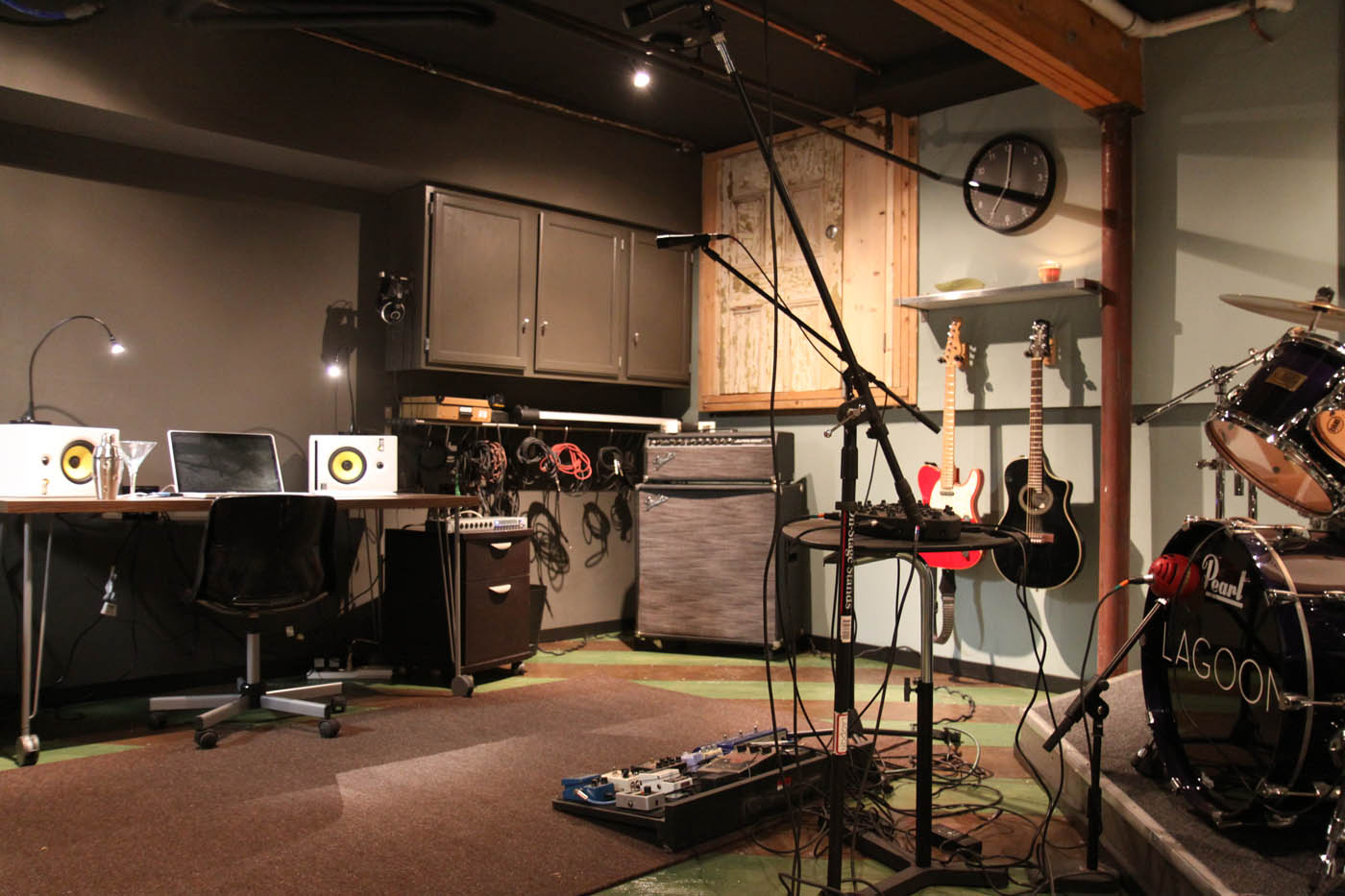 Are you someone who is into music- listening, recording, vlogging, podcasts, and the like? Then adding a recording studio to your unfinished basement is a no-brainer. Make sure to use noise-proof acoustic panels and floor foam tiles for best results. You will also need your working tables and tables for consoles and equipment.
Some basic shelving for the supplies like microphones and other equipment is also essential. One other important thing to install is a high-speed internet connection for all your streaming projects.
16. Laundry Room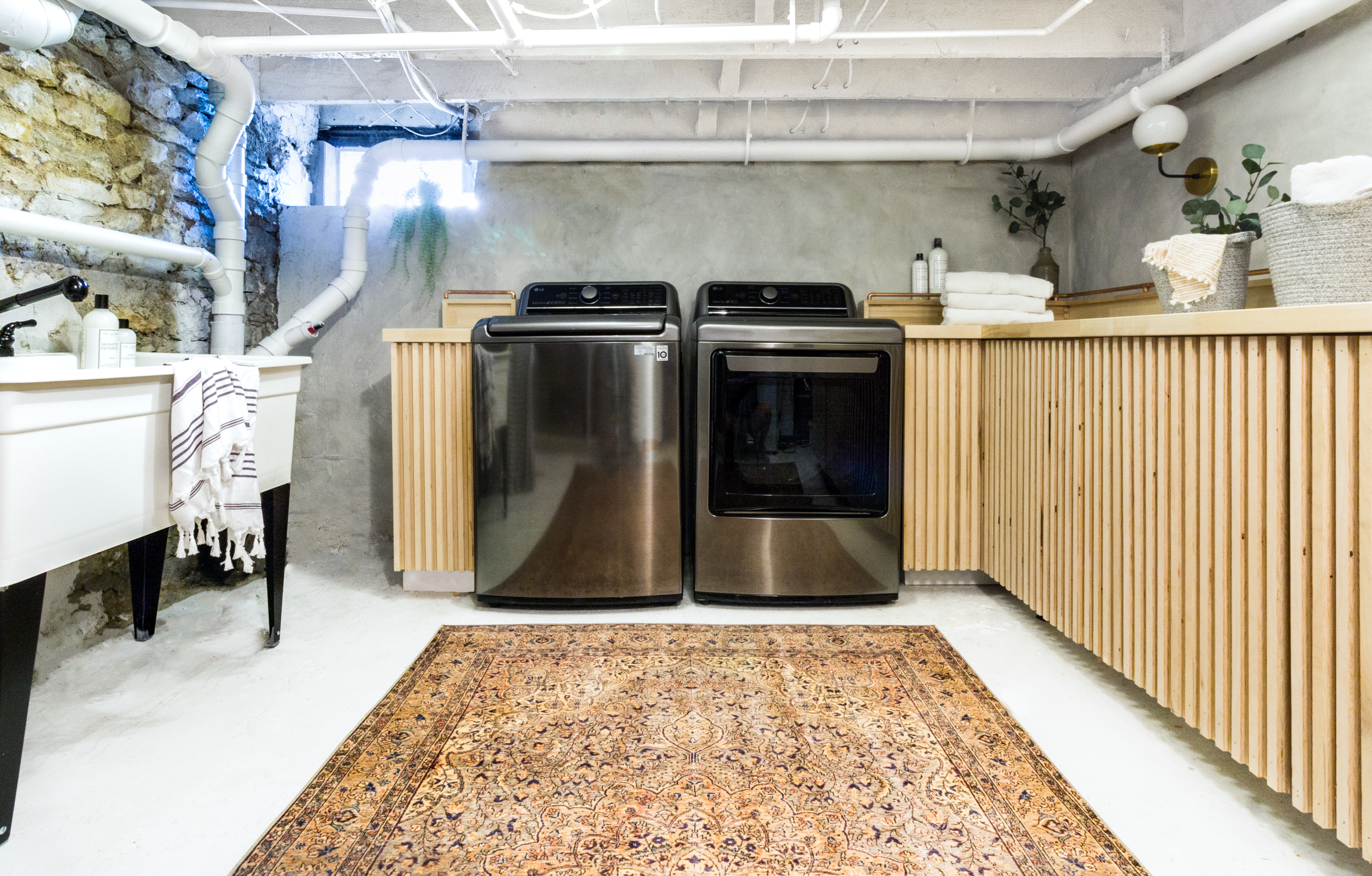 If a fresh batch of laundry is done, and the sight of gleaming whites and the sweet smell of fresh laundry is what gets you going, then consider adding a laundry room to your basement. Create an organized laundry room with resale countertops and cabinets that work within your budget. Use a rolling clothesline to air dry your garments.
Along with the washer and dryer, install cabinets for storing everything else. An advantage to adding a laundry room to your basement is the amount of space it opens up in your home, which you could use otherwise for storage, a pantry, or even a small office. Keep the laundry room fresh with a coat of paint and laundry mist to keep it smelling fresh and inviting.
17. Meditation Space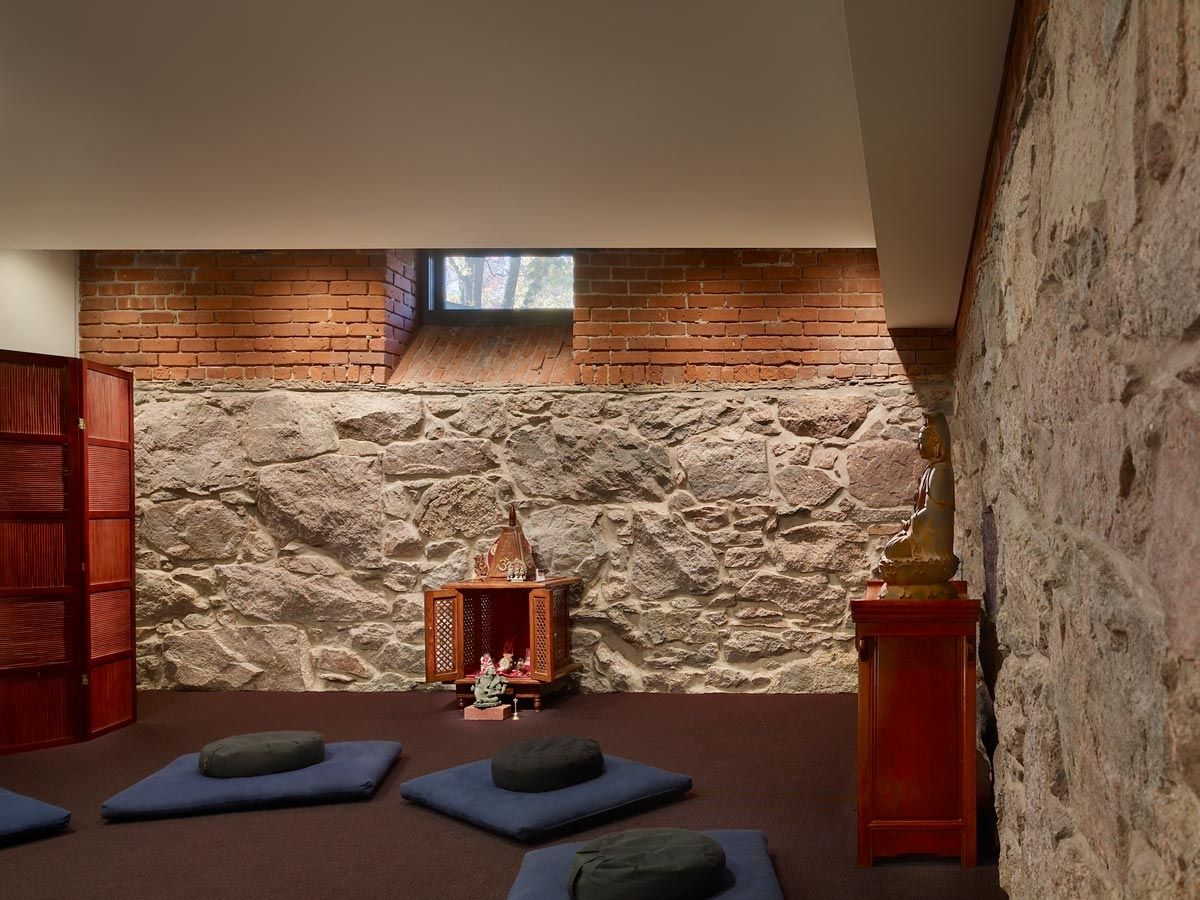 The basement is one of the quietest places in your house, and what better place to choose for your yoga and meditation room? The quiet stillness and the natural dimness can be used effectively to build a space that is instantly calming and comforting.
Add some proper flooring and some dim mood lighting to elevate the space. Adding some freshness with plants and some scented candles will add to the ambient mood and help you unwind.
18. Personal Library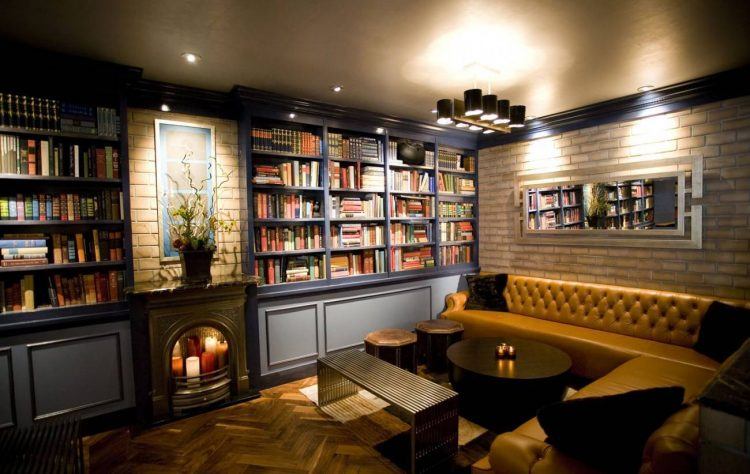 We all have stacks of books lying around the house and boxes of books in storage, and being avid readers, we keep adding to the collection. It is time to make a home for those books. Add a personal library to your basement to display all those books and also have your own private reading corner to read in peace.
Add some shelving units for the books, some reading lights, and cosy seating, and your own private reading space is already. With some warm rugs and snuggly blankets, this will be your personal haven you never want to leave.
19. Home Gallery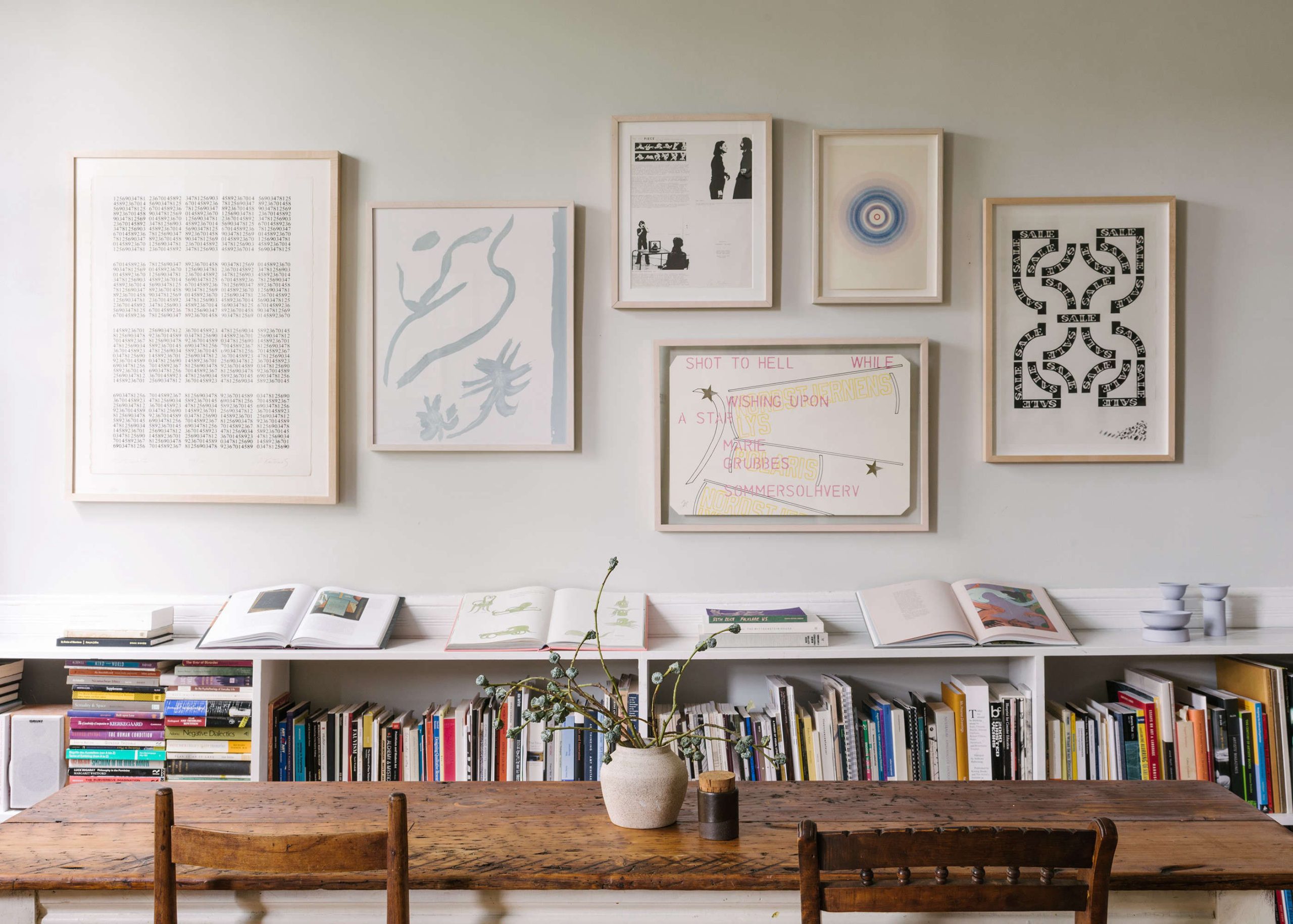 Are you an amateur photographer, art collector, or just a traveler with a huge collection of art, photographs, and keepsakes from your travels? Bring them all out and create a beautiful display for your collection in your basement art gallery.
This is an excellent idea to pair with another idea from this list, like adding a gallery to your library or adding a gallery to your art room, etc. Make sure your walls have a fresh coat of paint and the displays are all well framed and artistically displayed. Some shelving units and workbenches, and seating will be all you need for this stylish space.
20. Basement Bar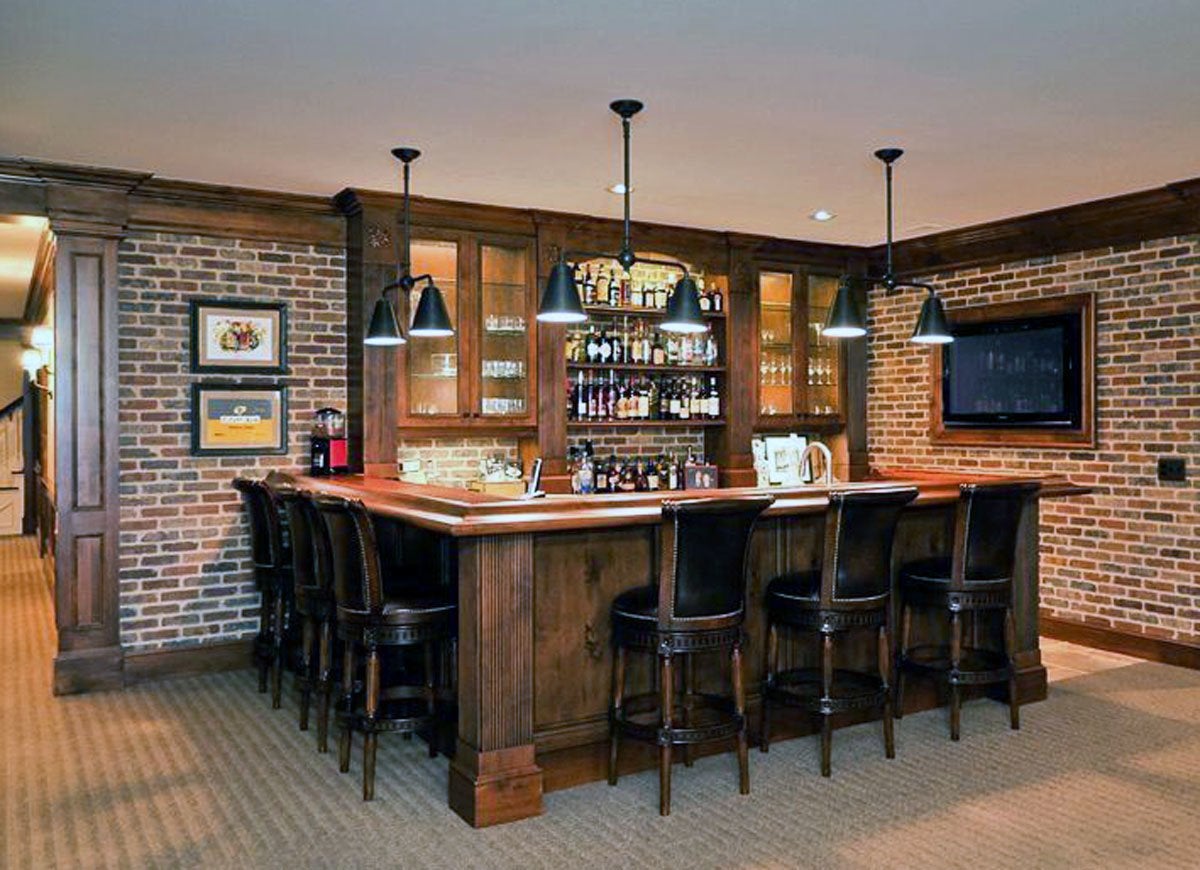 Get ready to entertain or unwind with your own basement bar with its full rustic charm. Give it a rough, unfinished look with an industrial-style table and high stools. Adding some mood lighting with pendant lights and lots of storage solutions, you are all ready to entertain your guests.
Some cozy seating for yourself and your guests with some cosy rugs can transform the space. You could also combine this with a game room to make it your own personal den.
21. Party Room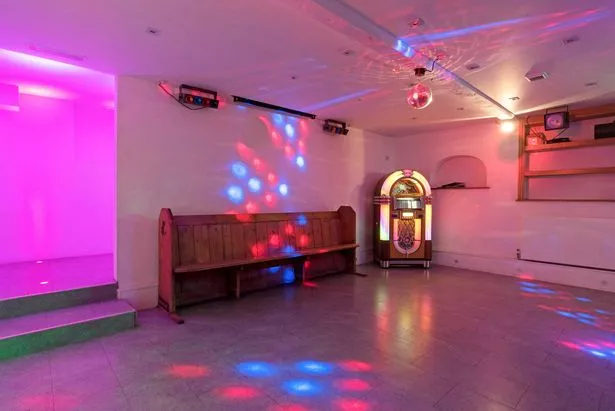 The large open space of a basement is ideal for throwing parties. Cordon off the area where you intend to have the party with heavy curtains on rolling tracks, and add some lighting effects to transform your space. Make sure the space is acoustically perfect for the best results and you have a space for your thumping party.
Some seating, floor carpets, and lots of open space, and you are ready to rock the scene with the best party in town.
Things You Should Consider
Some things to consider when you plan to transform your unfinished basement are
Size of the basement- It is important to gauge the size as per your requirements and plan accordingly.
Budget- The most significant factor which will decide all the choices you make. Plan your budget first and work backward so that you don't end up overstretching yourself.
Your needs- you will need to consider both what you need now and what you will need in the future. You might need a playroom in the near future, plan accordingly so that you can remodel easily on a budget with minimal renovation.
The Possibilities of An Unfinished Basement
There is no end to the possibilities when it comes to redoing your basement. All you need to do, to begin with, is to declutter the space. Open spaces naturally bring in ideas, and if you have in mind what you want, then there is no stopping you.
You can always choose to buy the equipment needed for the remodel from resale and second-hand, which will work best for people on a budget. And if you plan to sell in the near future, using some of these ideas might add to the appeal for future buyers.