A captivating and radiant bathroom can become any home's most calming and relaxing corner. A well-designed bathroom can add character and energy to your house and speak more about your personality.
A dull bathroom can be depressing and boring, which is why choosing the right bathroom lighting is very important. It's beyond just the functional purpose that it serves; it adds to the mood and aesthetics of any home.
It can elevate the overall ambiance of the house and bathroom. It has the ability to turn a boring, run-of-the-mill bathroom into a captivating oasis that transforms it into a transformative experience.
Unleash your creativity and explore unique designs that can elevate your space and make it stunning. Discover the allure of statement chandeliers, which illuminate and become a striking focal point, leaving your guests in awe every time they walk into it. Unravel the versatility of adjustable task lighting, ensuring every grooming ritual is flawlessly illuminated and a pleasant experience.
Let's explore 21 radiant bathroom lighting ideas that can make designing your space seem like a cakewalk.
1. Glamour Chandelier Elegance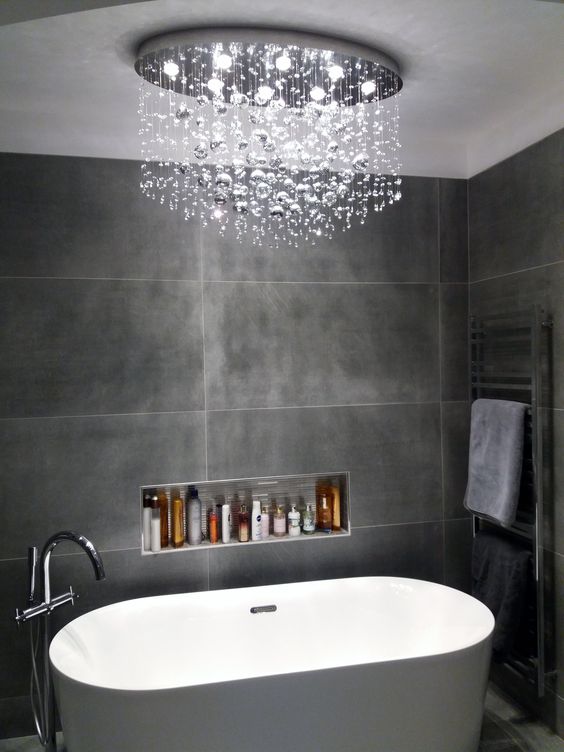 Lighting fixtures such as this exudes opulence and charm. With its dazzling crystals, intricate designs, and captivating glow, it becomes the centerpiece of any room. It combines the right amount of elegance with functionality, providing ambient light along with a fun decorative element. The sparkling crystals catch and reflect light creating a dazzling display. Its intricate design, superior craftsmanship, and attention to detail make it a great buy. Choose adjustable lighting settings that can allow customization as per your mood. It is made of high-quality materials that allow for durability and longevity.
2. Vanity Mirror Magic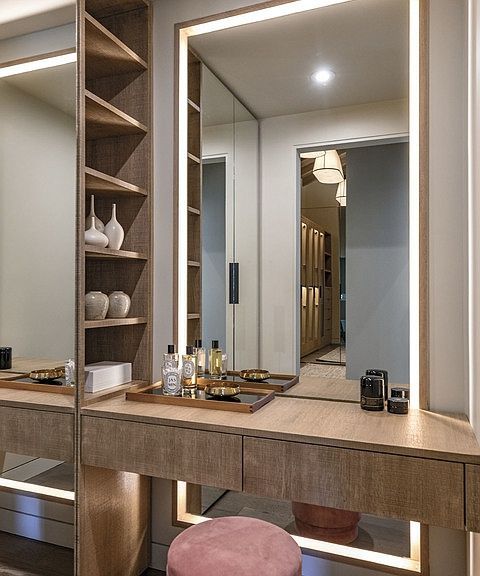 Adorned with mesmerizing LED strip lights, the vanity mirror becomes a source of ethereal illumination. Great for makeup enthusiasts or those who are frequent with their makeup and hair styling. The mirror's magic lies in its ability to focus on your features and makeup and offer a flattering reflection that boosts confidence. It consists of LED strip lights surrounding the mirror for even more flattering illumination. The adjustable brightness settings can be customized based on the intensity. It is a sleek and stylish design that can elevate the look of your vanity area, offering enhanced visibility for easy makeup application and grooming.
3. Add Sophistication with Sconces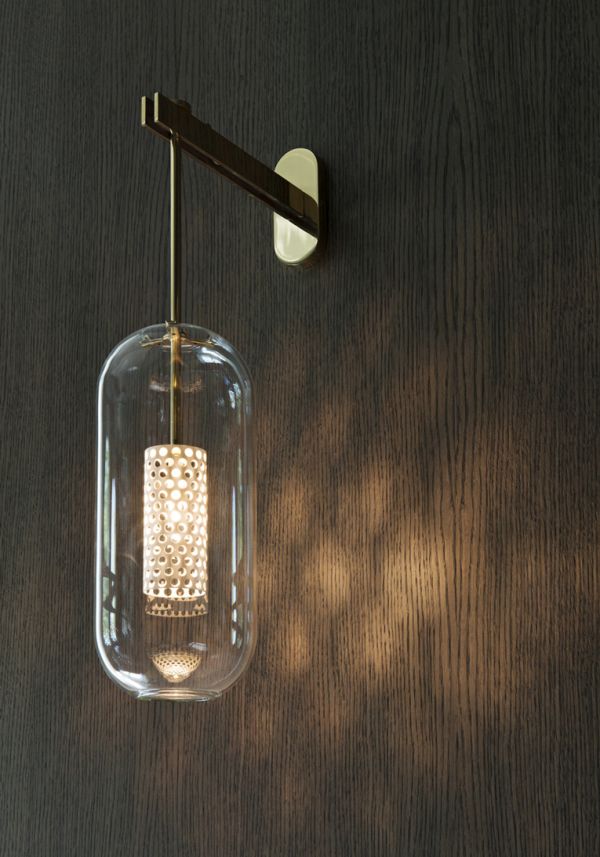 The sconces elevate the ambiance of any space by adding a touch of charm and sophistication. With its graceful designs and flattering lighting, sconces create a balanced and flattering illumination on either side of the mirror, making it a standalone piece. It adds a touch of architectural brilliance to your room.
The elegant design promises to add a touch of class to your space, the flattering light. The simplicity of this design is great as it can match with versatile decor mood boards. The best part is that you can choose from the range of versatile designs that are available.
4. Statement Pendant Lights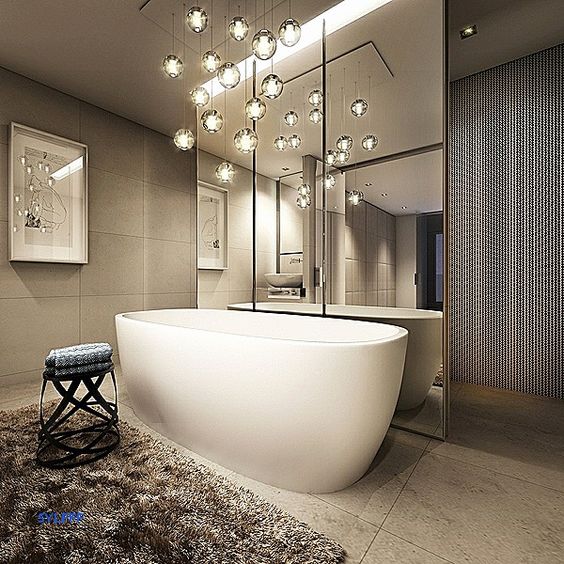 With a bold and eye-catching presence, pendant lights are here to add a touch of drama to your bathroom space. These sleek and minimalist designs are intricate and artistic, elevating the ambiance while reflecting your personal style. Irrespective of placement, whether table, foyer, or living room, these are visual masterpieces, illuminating your space with unparalleled allure.
It can be bold and captivating in a bathroom that is designed to create a striking impact. Versatile styles are available to suit the decor themes available, from modern to eclectic. It provides for both functional and decorative purposes. It consists of a wide range of sizes to accommodate different room dimensions. High-quality materials ensure high durability and longevity.
5. Illuminated Shelves Lighting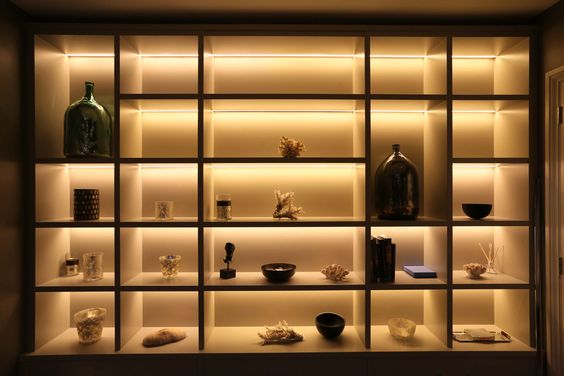 Shelves that are illuminated are no longer just basic tools to store things. It also doubles up as a light. These captivating shelves can be added to your bathroom as a unique bathroom lighting idea due to their multifunctional use. It has LED strip lights, transforming them into eye-catching displays.
A soft glow of illumination creates a warm and inviting ambiance that can showcase your decor items or shelves in a unique light. It consists of a built-in LED strip light that provides illumination. Customizable lighting options that include adjustable brightness or color. It is perfect if you want to enhance your displayed products' visual appeal. Choose products that have durable construction and are made of high-quality materials made to last.
6. Recessed Lighting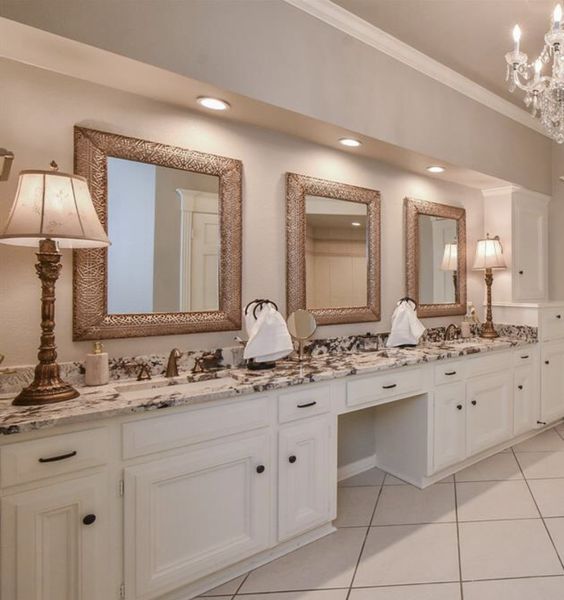 Explore the brilliance of subtle lighting as it allows the other elements to take center stage and let them shine. This one is an ideal choice for aesthetic decor ideas. Whether used for ambient lighting or to focus on certain areas or spaces in the room, recessed lighting adds a touch of oomph to any space.
The core reason to choose this is because of the minimalistic appeal of the product. In addition, it gives off a uniform, even look, providing the right kind of light distribution. Versalite placement options, including living rooms, kitchens, and bathrooms, can be explored. These can be dimmed based on the time of product or brand you go for. Choose those with customized mood lighting to make the most of this recessed lighting.
7. Floating Vanity Glow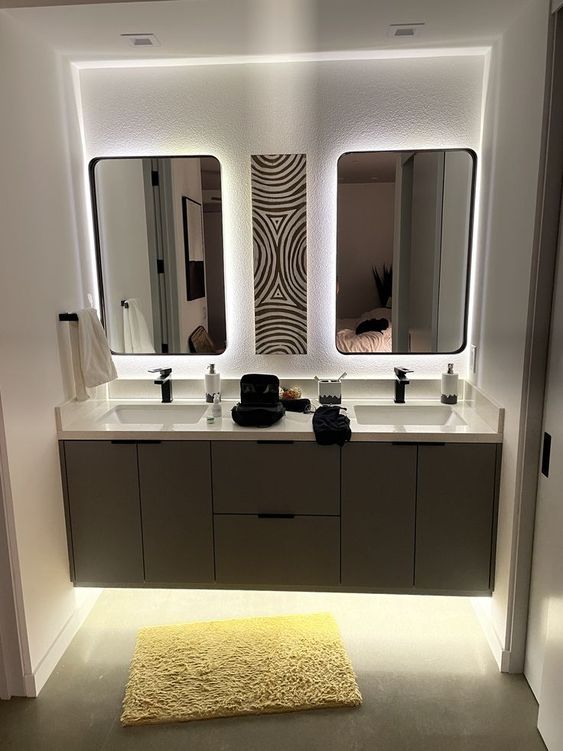 The floating vanity appears to give a levitating kind of appearance. It creates an illusion that adds to the personality of any room it belongs in. The gentle radiance from which LED lights not only enhances but also sets a soothing ambiance like no other. Experience complete relaxation and embrace the allure of the floating vanity glow.
Immerse yourself in the bathroom and let the warmth and sophistication leave you feeling great.
The built-in strip lights or led are the reason that it gives off that LED flow. Soft and enhancing illumination makes it the go-to choice for those looking for a luxurious bathroom. Enhanced visibility makes it a great go-to choice for bathroom mirrors.
8. Artistic Wall Washers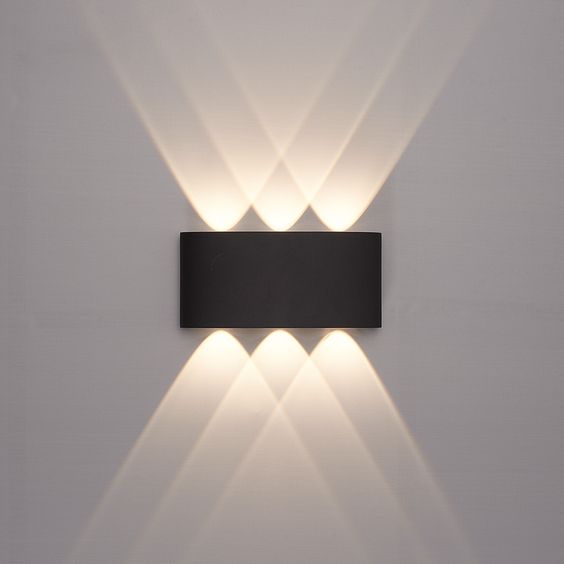 These unique fixtures are designed to cast a gentle and even wash of lights along the walls, creating a mesmerizing visual effect. With their artistic designs and precise lighting angles, wall washers add depth and dimension to any room, highlighting architectural features and artworks. Whether used in residential or commercial spaces, these fixtures become a focal point, infusing the environment with a touch of artistic flair.
Versatile designs range from sleek and modern to intricate and artistic. It enhances the aesthetic appeal of architectural elements and artworks. Creates a sense of depth and dimension in every space.
9. Mirror with Built-In Lighting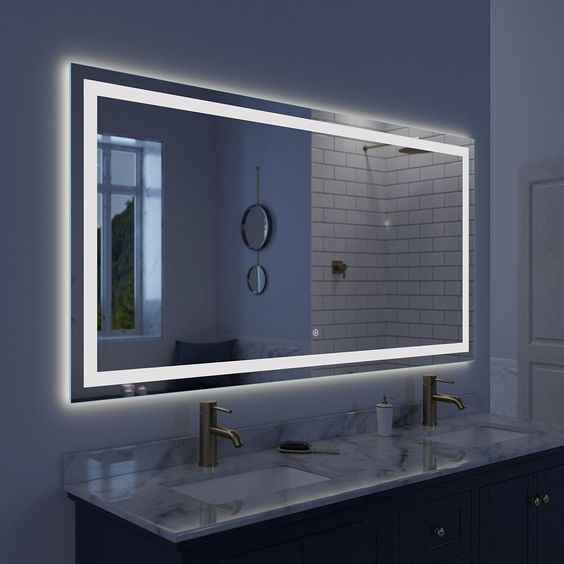 With integrated LED lights surrounding the mirror, you can enjoy perfectly illuminated reflections for your daily grooming routine. The lights enhance visibility and add a touch of sophistication to your space. The built-in lighting becomes a statement piece that elevates the room's functionality and ambiance.
Integrated LED lights offer a very flattering look to your home. Choose adjustable lighting that offers brightness settings to suit the needs of the preferred lighting level. Energy-efficient LED technology is great for long-lasting performance. Sleek and modern designs that can complement various decor styles.
10. Natural Light Enhancement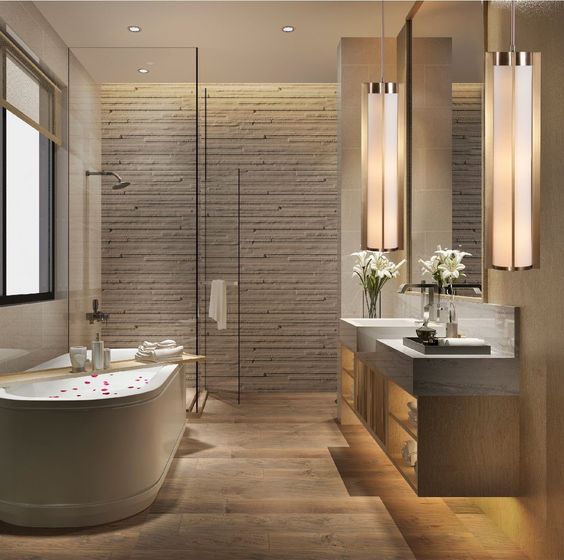 Everyone likes soft and diffused glow lights that have a natural appeal. It offers enhanced visibility, creating a warm and uplifting ambiance and making your space feel spacious and vibrant. Large windows, skylights, or light tubes can maximize the entry of natural light. To add to that, soft and diffused illumination creates a warm and inviting atmosphere. It offers enhanced visibility and reduces the need for bright artificial lighting during the day. This is an energy-efficient solution that reduces the reliance on external lights.
11. Dim Delight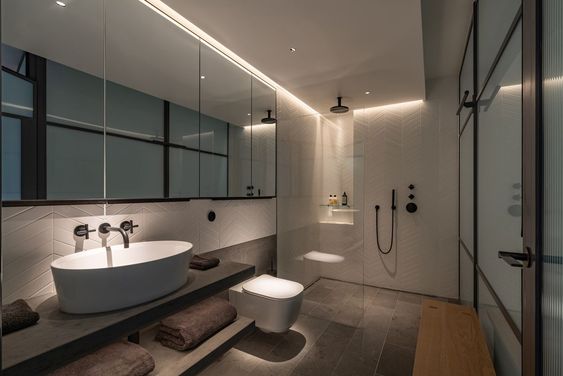 Home is a place to rest and relax. It needs to offer unmatched calmness. With the ability to adjust the intensity of the lights, you can create a soothing and relaxed atmosphere that makes your home perfect. Whether it is a cozy evening at home or a vibrant social gathering. Dim lights ensure that you have the perfect lighting setting for every occasion. Dim light fixtures offer adjustable brightness levels. Also, customizable ambiance suits your desires and activities. Choose energy-efficient options that help reduce energy consumption. You can also use these lights as they enhance the atmosphere and aesthetic of the space overall.
12. Under Cabinet Illumination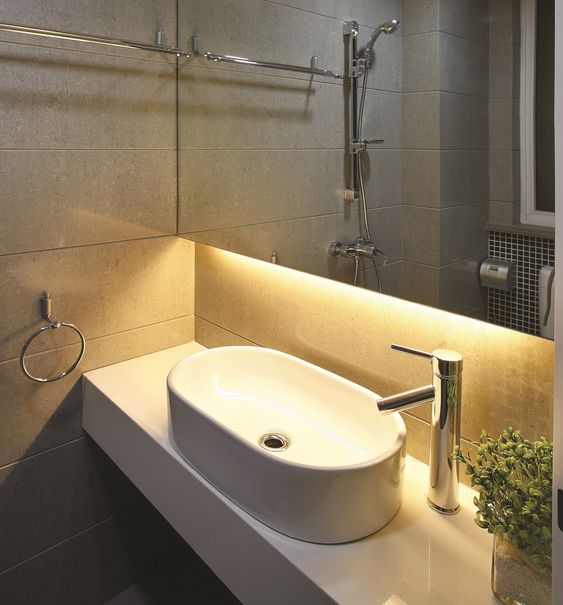 The under-cabinet lights are excellent bathroom lighting ideas and add great functional benefits. It enhances oveThis is ideal because these under cabinets amp up the targeted lighting on the countertop. It enhances visibility and gives off a very sleek vibe. It also has added functionality because it throws just the right amount of light into your cabinet space. It is an energy-efficient solution to making it the right choice for your bathroom needs
13. Shower Spotlight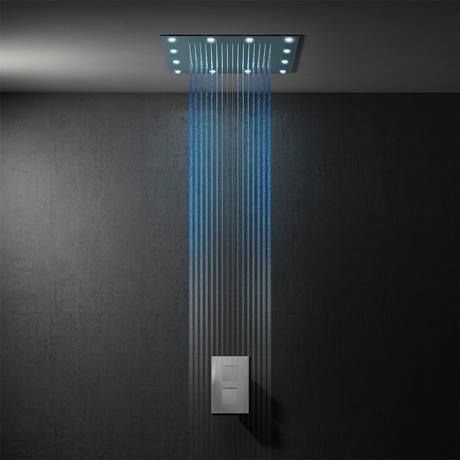 Wouldn't you like a classy touch of shower spotlights for your bathroom? Let it be the space where you feel pampered and special. These lights are great functionally, too, as they help you spot your essentials and toiletries pretty quickly in no time. They are designed to amplify the shower enclosure and make it feel spacious and bright. It emanates a spa-like ambiance which is great. Let every shower experience feel like a soothing spa experience with shower spotlights. These are waterproof and suitable for damp and moist environments such as this. Again, these, too, are energy-efficient lightings that offer a durability
14. Light Layering
Light layering is a great bathroom light option if you love contemporary designs, unique styles, and architecture. It adds dimension to the house, making the bathroom a well-lit room with a delightful visual experience. So go in with shower lighting, and add to that cabinet lights and mirror lights. This makes the whole room feel cozy and dreamy. With accent lighting, you can take your lighting game a notch higher. Start with ceiling-mounted fixtures such as a small chandelier or pendant light. Now opt for a more diffused ambient feel by choosing recessed cove lighting or cabinet lighting. Dimmable lighting is a great touch because of its customization; you can get a touch of uniqueness every time you walk in.
15. Vintage Lighting Design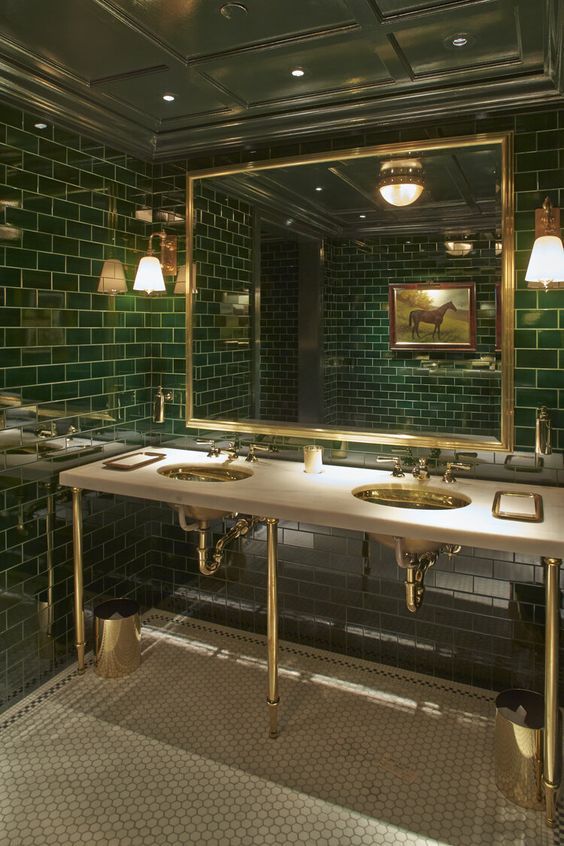 Who doesn't love good old Victorian-styled lights or a vintage-themed bathroom? It adds class to the unmatched room compared to a more modern or contemporary style. Gives off the whole old-school look and feel and ensures you have the perfect vintage vibes that make you feel like royalty. These light fixtures are not only beautiful in themselves but, in addition, also add to the character of any space. If you don't have a truly defined style to appear on your bathroom walls, then a vintage bathroom lighting design is a great alternative.
16. Innovative Bathroom Lighting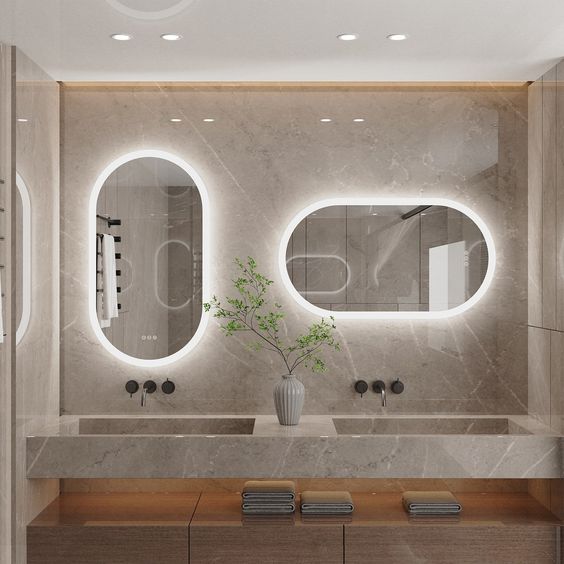 Bored of the same old repetition in styling and designing across bathroom lighting. Put in some more hours and effort to find unique fixtures that make your bathroom look stunning. Choose stunning, innovative lighting to add some much-needed personality to every wall and decor item. With this type of design, the sky's the limit. You could choose a more minimalist style or bold and brave, unique designs. It could become the most attractive centerpiece of your house in no time.
17. Task Lighting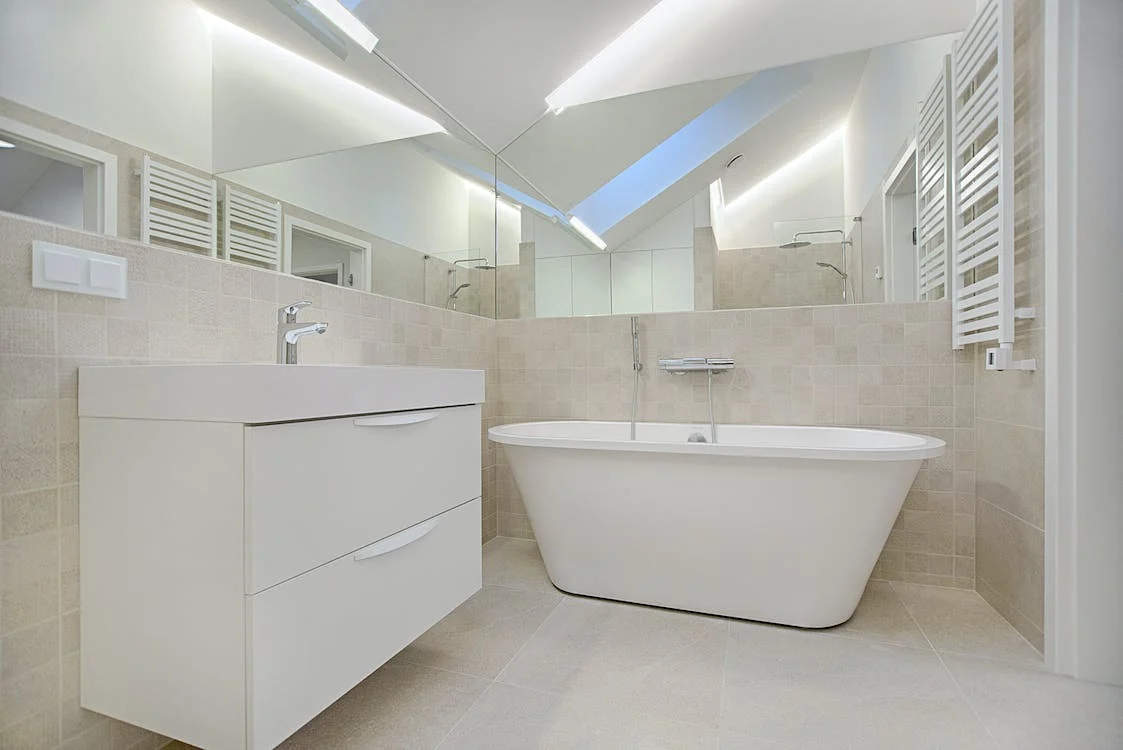 As the name suggests, this one is ideal for day-to-day routine activities that you carry out. The bathroom is meant for your cleaning and grooming rituals. It's a space you use daily; therefore, there shouldn't be any compromise. This is also a simple and effective solution for your lighting needs. A simple installation of horizontal task lighting can add to the ease of your daily activities. However, be vary, as the lighting of this type has a tendency to cast a shadow on your face. LED strips or illuminated mirrors can also do the job as task lights.
18. Accent Lights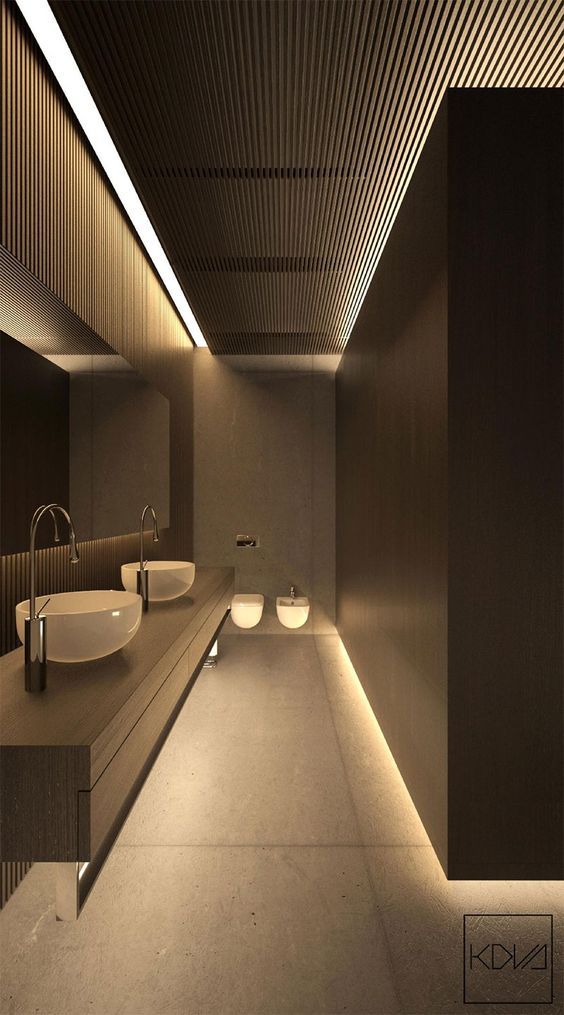 Do you like adding your own sense of style and personality to your space? Then accent lighting is the perfect bathroom lighting for you. Don't make your bathroom just a boring space that does not go beyond the toilet fixtures. Add art, accessories, and more to make your bathroom look stunning. Imagine using sconces or picture lights meant to highlight your washroom artwork. If you are looking to go on a budget, then simple LED strip lights can highlight your bathroom like no other. Accent lights are great for adding some zeal into your space and making it more yours instead of a generic-looking bathroom. It gives your bathroom an aesthetic overhaul.
19. Vanity Toe Kick Lights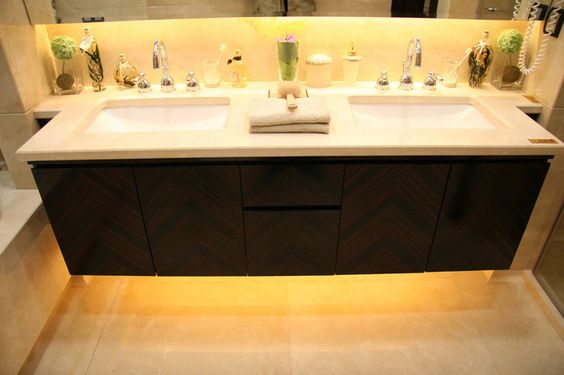 Looking to add a bit of drama and wow factor into your otherwise dull or boring bathroom. With these vanity toe kick lights, you can completely change the look and feel of your bathroom. A little toe kick and your lights come on, thus making it convenient and fun. Other than the aesthetics, it adds the necessary functionality you need in your bathroom. It has an excellent visual appeal, and the warm, inviting lights make for a soothing ambiance. It can be customized as per your needs too. The toe kick feature is placed at the bottom of your bathroom vanity, easily accessible by your feet.
20. Floating Shelves Illumination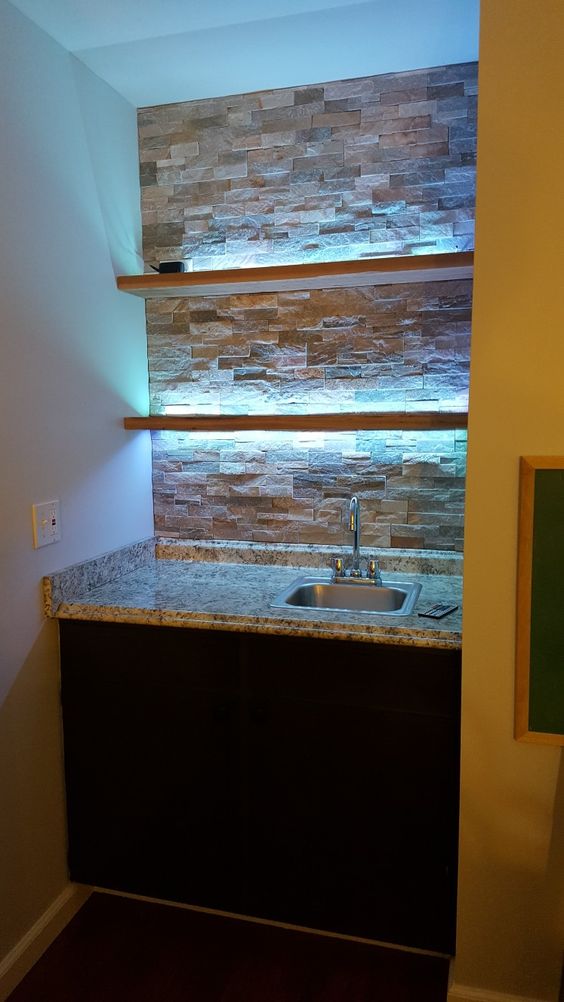 This innovative lighting concept transforms your floating shelves into captivating displays because of the subtle illumination. With discrete LED lighting placed, your floating shelves become a focal point that showcases your prized possessions and decorative items with an enchanting glow. It gives the perfect illusion of a floating shelf, making it a must-have for contemporary bathrooms. Again, the usage of energy-efficient lighting can save costs for you!
21. Smart Lighting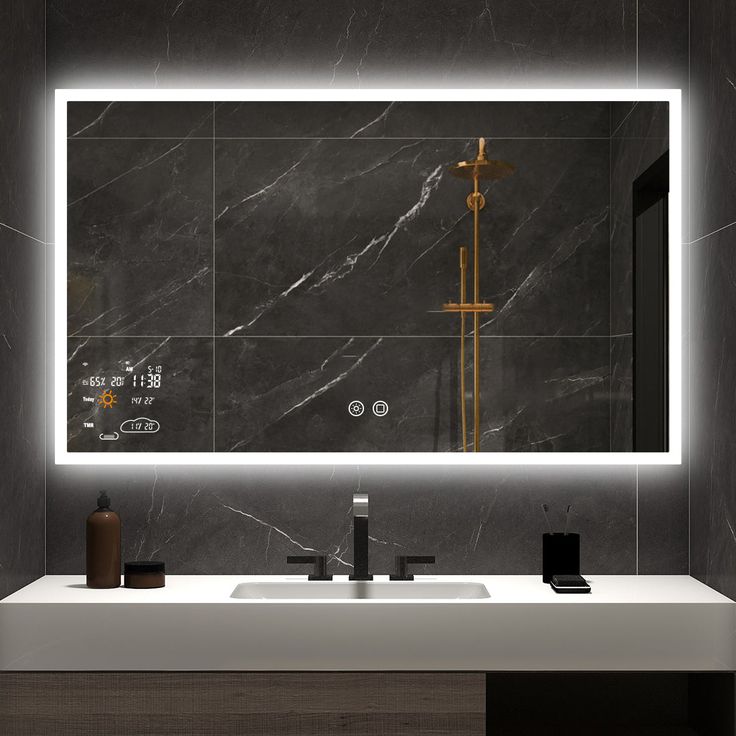 If technology is everywhere, why not make the most of it? With smart lighting, you can now control every light bulb with a button or voice commands. Smart lighting is seamlessly integrated into your mobile device or via voice technology. You can now wirelessly control it throughout your house. It's convenient and seamless and makes managing your house or bathroom lighting system simple and effective.
Conclusion
You can design a useful and visually appealing place with various fascinating bathroom lighting ideas over the mirror.
Each innovation, from gorgeous chandeliers to inventive vanity mirror designs, lends its own distinct charm.
Lighting over the mirror is an important consideration. This important feature improves visibility and gives a sense of class to your room.
You can create an attractive and well-lit setting for your everyday grooming procedures by putting well-placed lighting over the mirror.
Frequently Asked Questions
How Can I Choose the Right Bathroom Lighting Fixtures?
Consider the size of your bathroom and the desired ambiance basis on which you can go for the fixtures. Add to this the kind of styling you prefer. You can then choose from wall sconces, pendant lighting, and smart lighting. Depending on the balance between aesthetics and functionality you desire, you can go from simple task lighting to more elaborate accent lighting.
Can I Use Dimmers with Bathroom Lighting Fixtures?
Yes, you can install dimmer switches that allow you to adjust the level of brightness you desire. You can also create a versatile aesthetic look based on the intensity of your lighting experience. Opt for good quality dimmable lights for your bathroom.
What Color Temperature is Best for Bathroom Lighting?
A color temperature of about 2700k to 3000k is ideal for a warm and inviting glow for your bathroom. This range closely resembles natural light for makeup application and creates a relaxing atmosphere.