21 Proven Tips to Create a Minimalist Home
Trying to switch to a minimalist lifestyle? "Less is more" is the slogan that is booming in popularity when it comes to setting up minimalist decor for living spaces. If you are looking for tips on how to set up a minimalist home, we are here to help you out.
First things first, get the idea of minimalist living straight. It is not about living with less decor or a few pieces of furniture set up before a white wall, making the place look more creepy than elegant. Minimalist living is all about knowing what you actually need for a home and what you don't.
While trying to step into a minimalist lifestyle, you might think that it involves less thought and is easy to adapt. If you do, let us break it to you – adapting to a minimalist lifestyle is not a cakewalk. Though not too complicated, the right planning involves effort.
There are a few things that you should know while planning a minimalist home. This includes the choice of furniture, clear walls, decorations, quality of decorations, etc.
Scroll down to explore some useful tips for creating a minimalist home!
Tips for Creating a Minimalist Home
Let us be very clear about one thing before you scroll further down. There are no specific rules to follow when it comes to creating a minimalist home. It is all about sticking to the philosophy of a minimalist lifestyle and pouring your own ideas into it at your convenience. Here are a few tips that can help you create a minimalist home:
1. One Step at a Time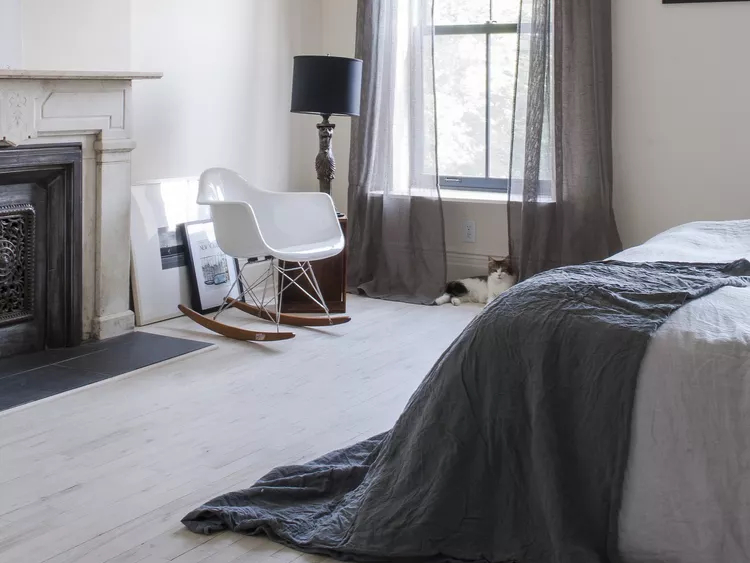 If you are moving into a new home, you can skip this step. If not, the best way to switch to a minimalist setup is to take it slowly. Choose a room and focus on bringing about the change you want there. Prepare a list of things you would like to have in the room and make sure these are inevitable properties. Like this, you can impose the changes in a 'one room at a time' fashion for easy and effective application of the minimalist style of living.
2. Decluttering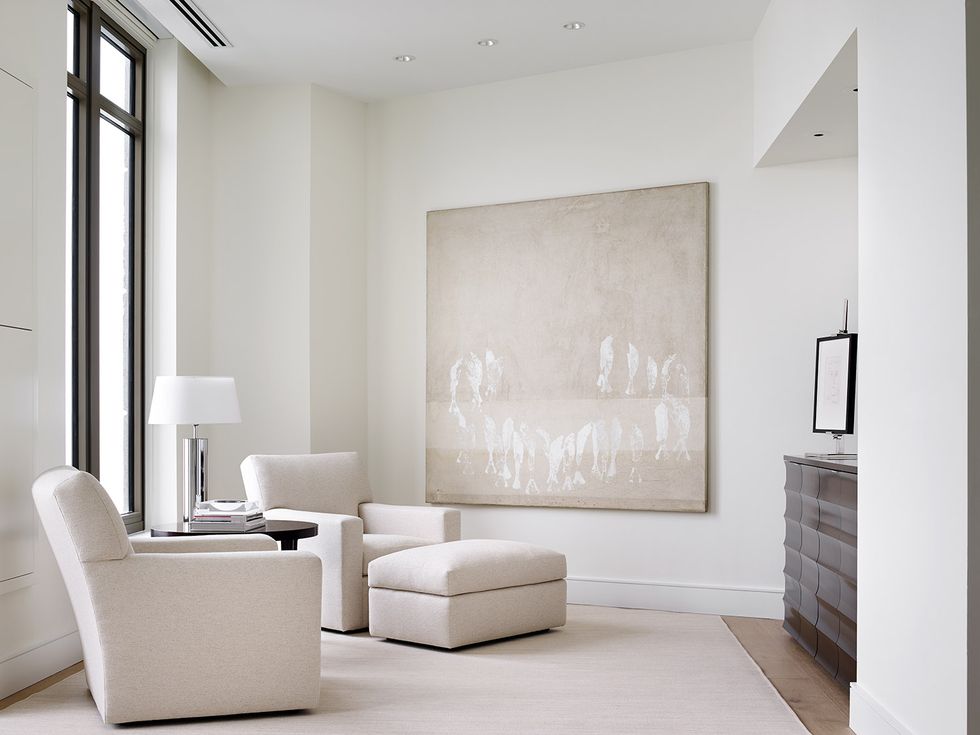 As said earlier, avoid clutter. Spot everything that you feel is avoidable or unnecessary and get rid of it. The idea you should follow here is that whatever you have in a room must serve a purpose. It is fine to say goodbye to everything that doesn't match this idea.
3. Choosing the Furniture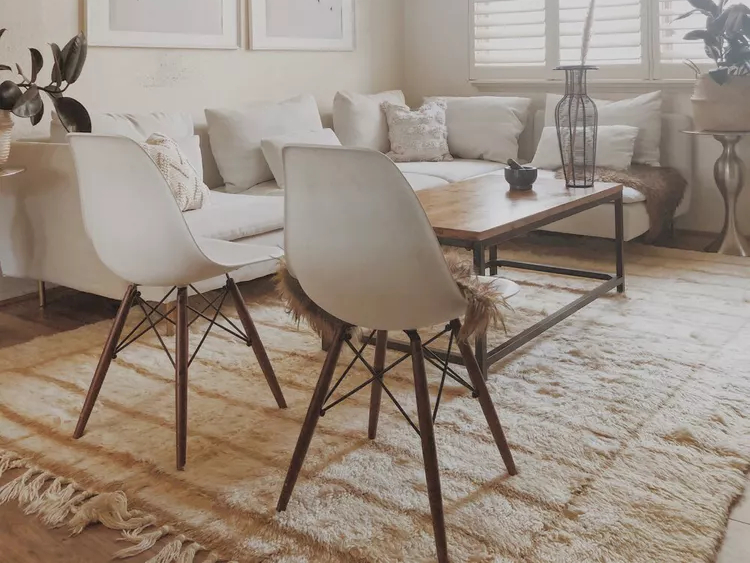 The first thing that catches one's eye in a room is the furniture. So it is best to start organizing from there. Rather than simply avoiding certain furniture in a room, analyze the room and its needs first. Keep whatever furniture you feel offers you comfort and usefulness, and omit the rest. Using simple, plain furniture with subdued colors will accentuate the room's overall look.
4. The Essentials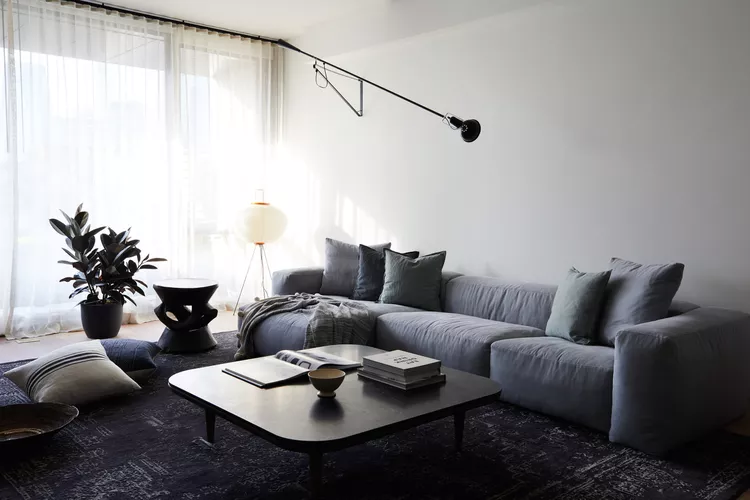 Scan the room before organising the items in there. List out the things that you find absolutely essential. Get rid of everything that doesn't make the list. Living minimally is all about living with what is necessary and avoiding everything else. After removing the unnecessary, you can take a quick scan again and add anything you feel like later.
5. Buy with a Purpose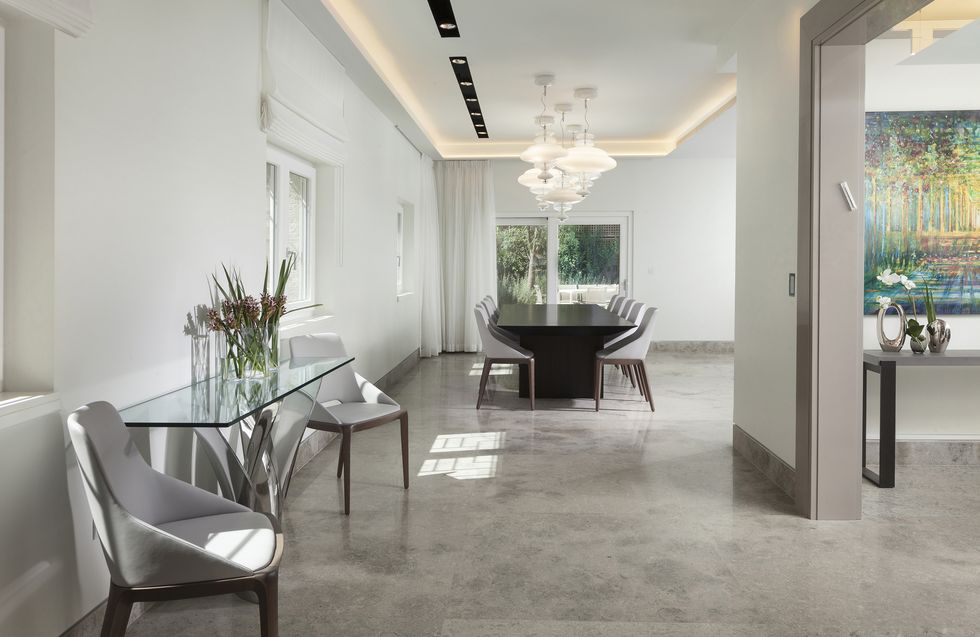 When you shop without a plan for your home, it ends up cluttering your place. Before going to buy things for your room, make up your mind. Sit and think for a while and decide what exactly you want to buy and why. When you buy with a purpose, you don't end up buying multiple things, which avoids clutter. This a tip anyone can follow, by the way!
6. Clear Floors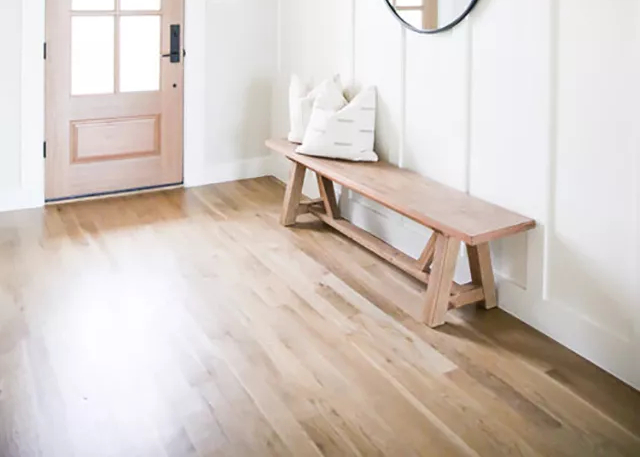 Once you are done deciding what furniture should go in a room, you can start focusing on the floors. The floor attracts a lot of attention in minimalist decor. Avoid cluttering the floors. Avoid storing things on the floor or keeping anything at all on them. If you have anything lying around, you can donate it if you feel it is unnecessary or trash it. If not, just keep them elsewhere, out of sight.
7. Use Timeless Decorations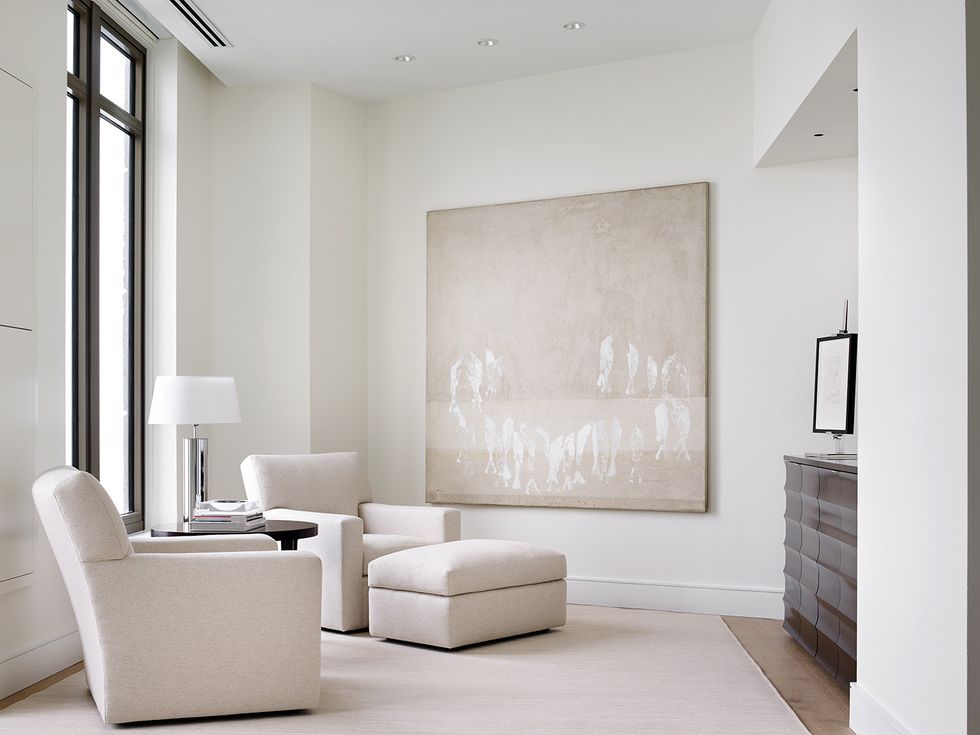 While going with decor, always try to buy or use properties that look timeless. When you go with decor options that are on trend, chances are high that, over the years, they will become outdated. Instead, give your rooms a classy touch with timeless decor styles. Make the minimalist touch stay constant.
8. Simple Artwork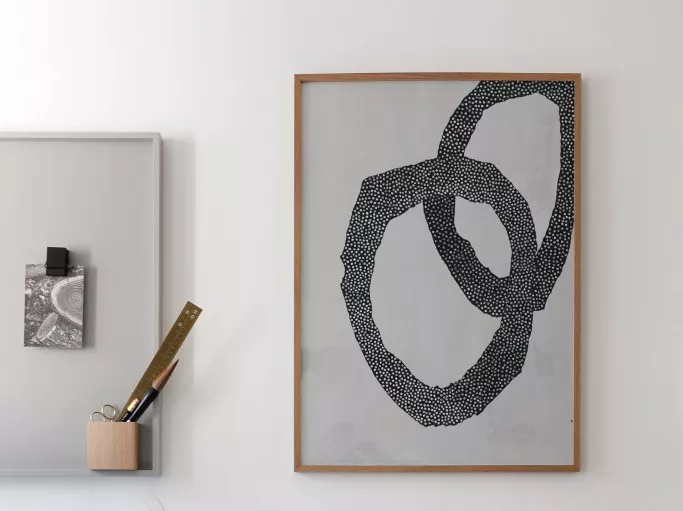 You can add simple artwork to define the walls of your home. Though it doesn't mean overpopulating your wall with artwork, Use a simple one with a frame that has mostly light, subdued colours. Make sure to leave the rest of the walls free. Let the open space speak for itself.
9. Knocking Down Some Walls
Consider reducing the number of walls to a minimum. If you are remodeling, it is suggested that you knock down excess walls. Creating a minimalist home is all about creating more free space. The removal of walls will provide you with more open space to hang out and can make your home look more spacious.
10. Follow a Rule
Always try to follow one simple rule to maintain consistency in your minimalist decor. Whenever you buy something new for your home, try to buy something old. This equation is helpful to avoid clutter and keep your space looking minimal throughout the day.
11. Keep Things Alive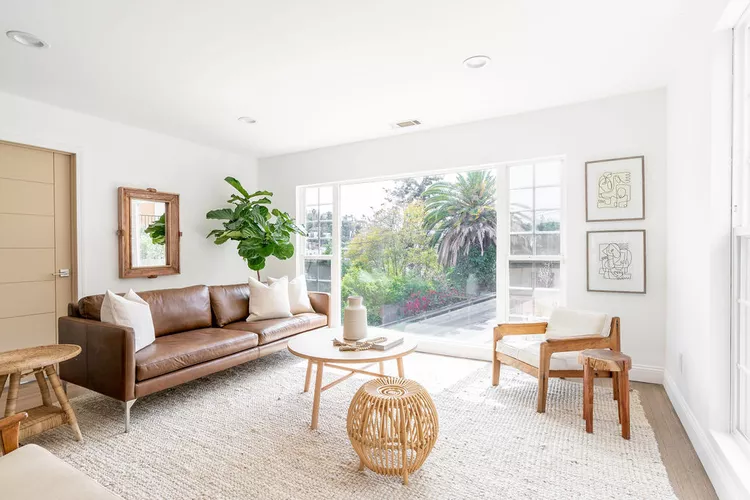 Maintaining a nature of mobility among things in your home is demanded in a minimalist lifestyle. Always keep moving things around. The idea is not to let a thing stay in the same place and accumulate dust, making it useless. You can always omit anything that you feel isn't of use anymore.
12. Assign a Place for Everything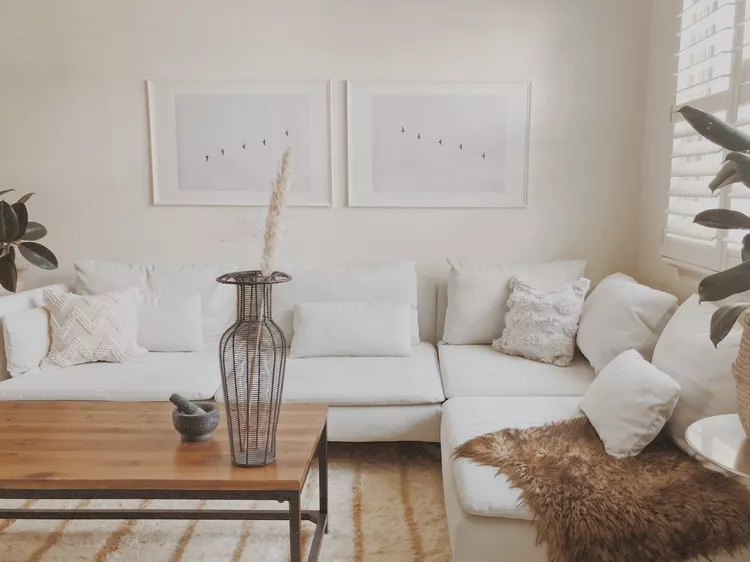 Make sure that everything in your home stays in one place. If it is a hairbrush, there should be a fixed place for it in your home. This way, you can know exactly where to go looking when you want something and where to keep it. By being strict about this rule, you can easily avoid clutter and things lying around your place.
13. Consistency is the Key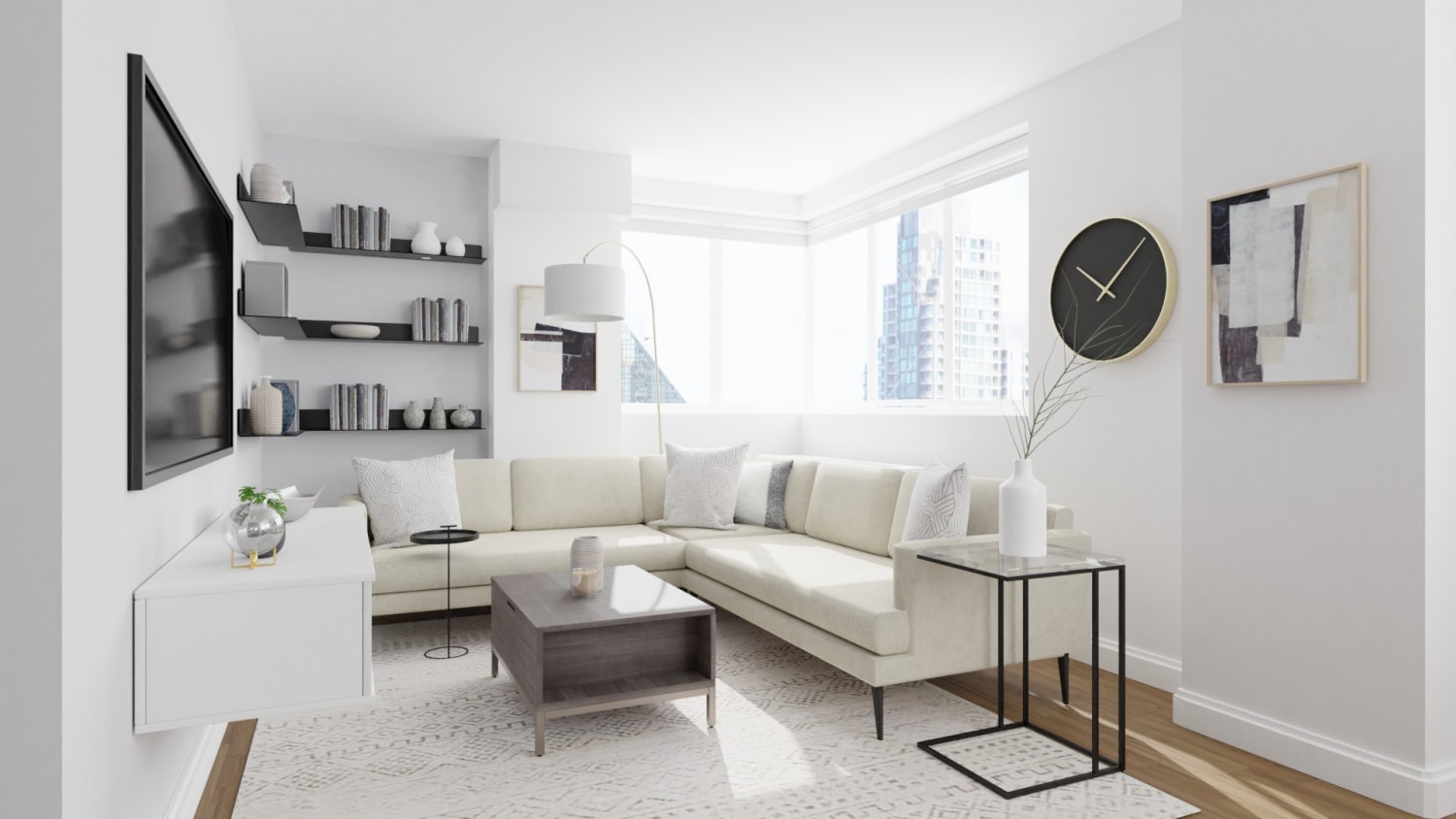 Once you are done setting up your home, don't feel like you are done and dusted. The process of keeping the place minimal is constant. Keep looking for ways to make it look less and more productive at the same time. You can keep editing the look of your entire home to make things better over time.
14. Try Different Textures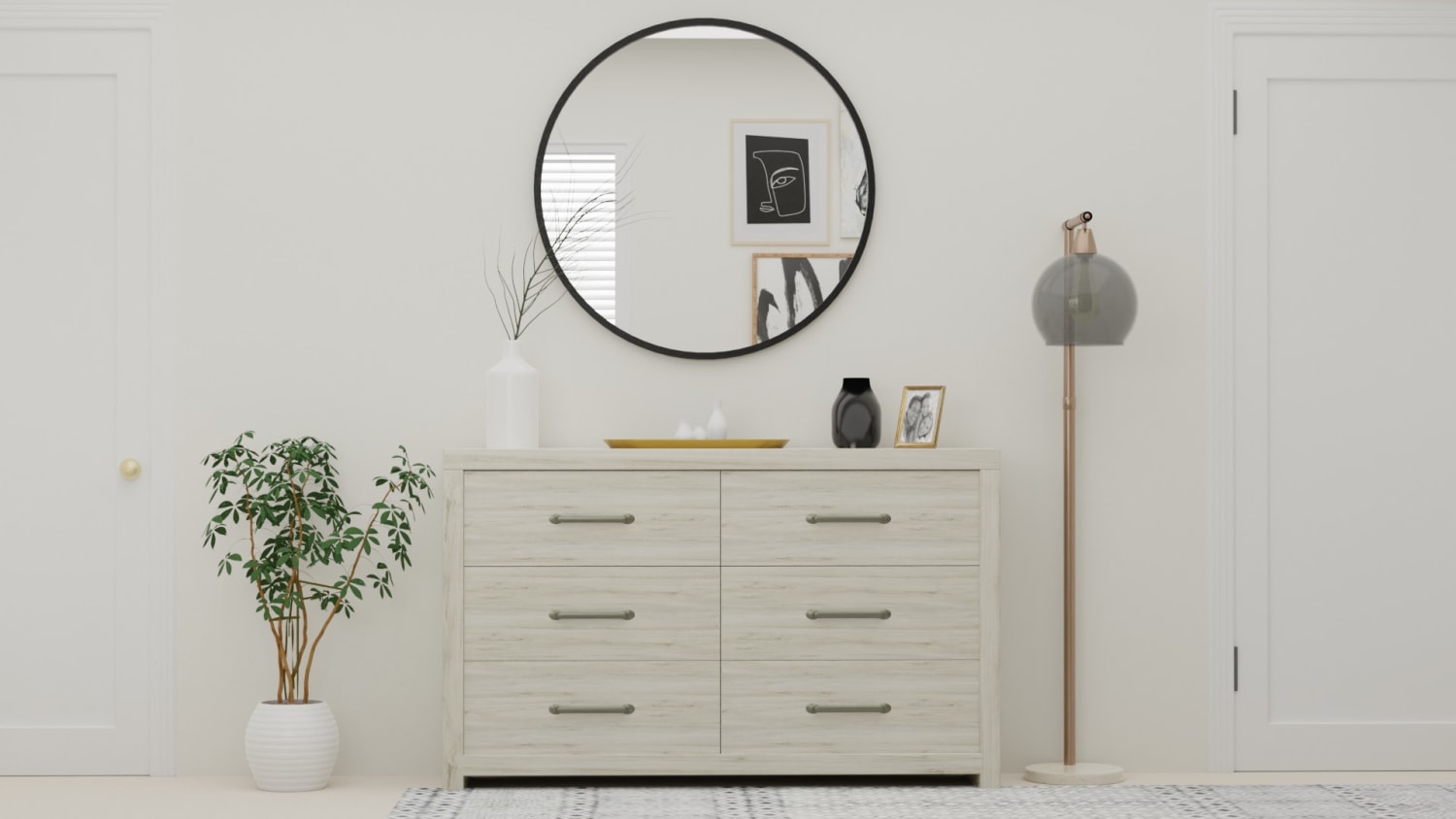 When we talk about keeping things minimal, let's also not make the place look boring. While you keep plain walls for your house, try adding texture to make it look interesting. The same applies to the furniture. For plain furniture, you can try introducing a pattern or texture to make it look indulgent to the eyes.
15. Include Subdued Colours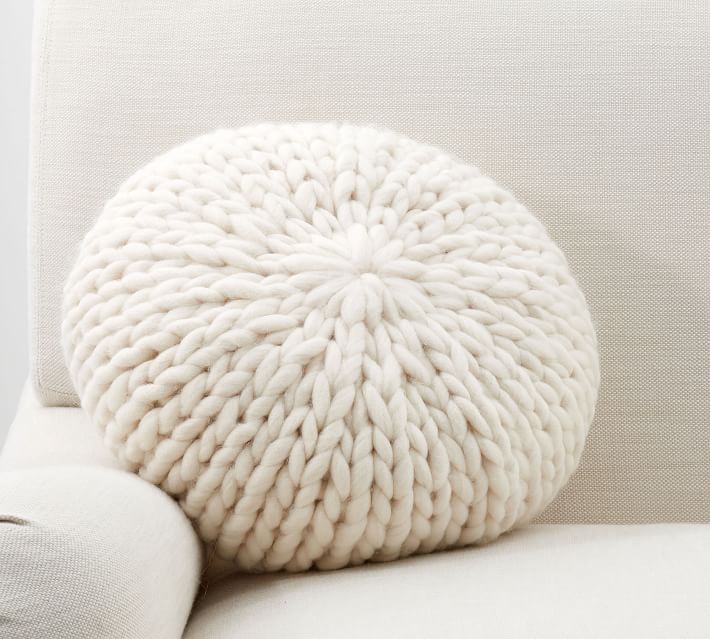 As discussed earlier, it is okay to include artwork in your home while keeping the rest of the walls free. Even though white is the ideal, classic color preferred for a minimalist-style home, any subdued color will do the job. The only thing to keep in mind while painting the walls is not to make the eyes hurt.
16. Concealed Storage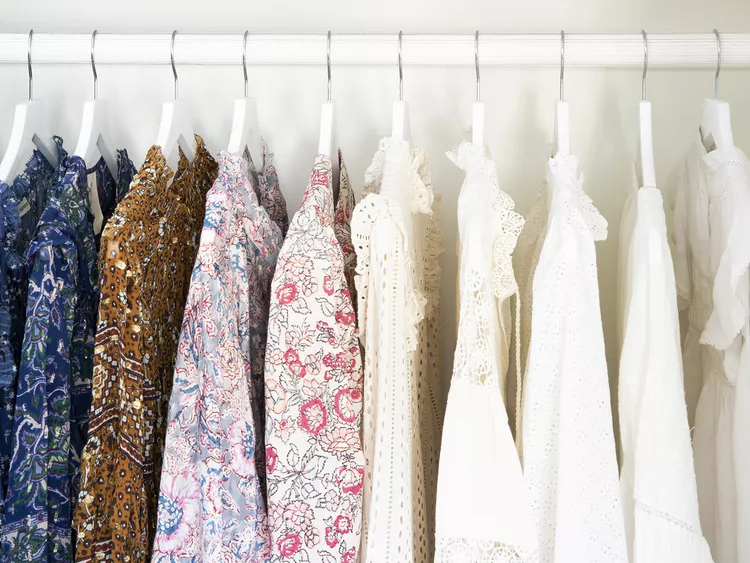 When you want a minimalist home, use concealed storage spaces to the maximum. Don't put everything you have on display. Rather than that, you can store things in a neat storage medium. This way, you won't have things like paper, dresses, etc., lying around. You can set up a built-in storage unit in your home to fulfill this need.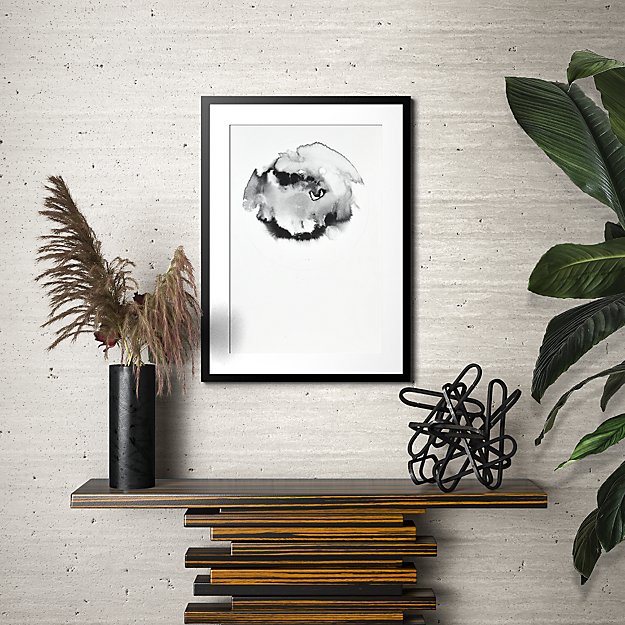 Negative spaces in your home make the materials around you look accentuated. Hence, don't fill up all the space in your room by placing one thing or another. Let there be empty spaces. People will automatically learn to appreciate the beauty of the freely lying space of a room.
18. Let the Decorations Be Large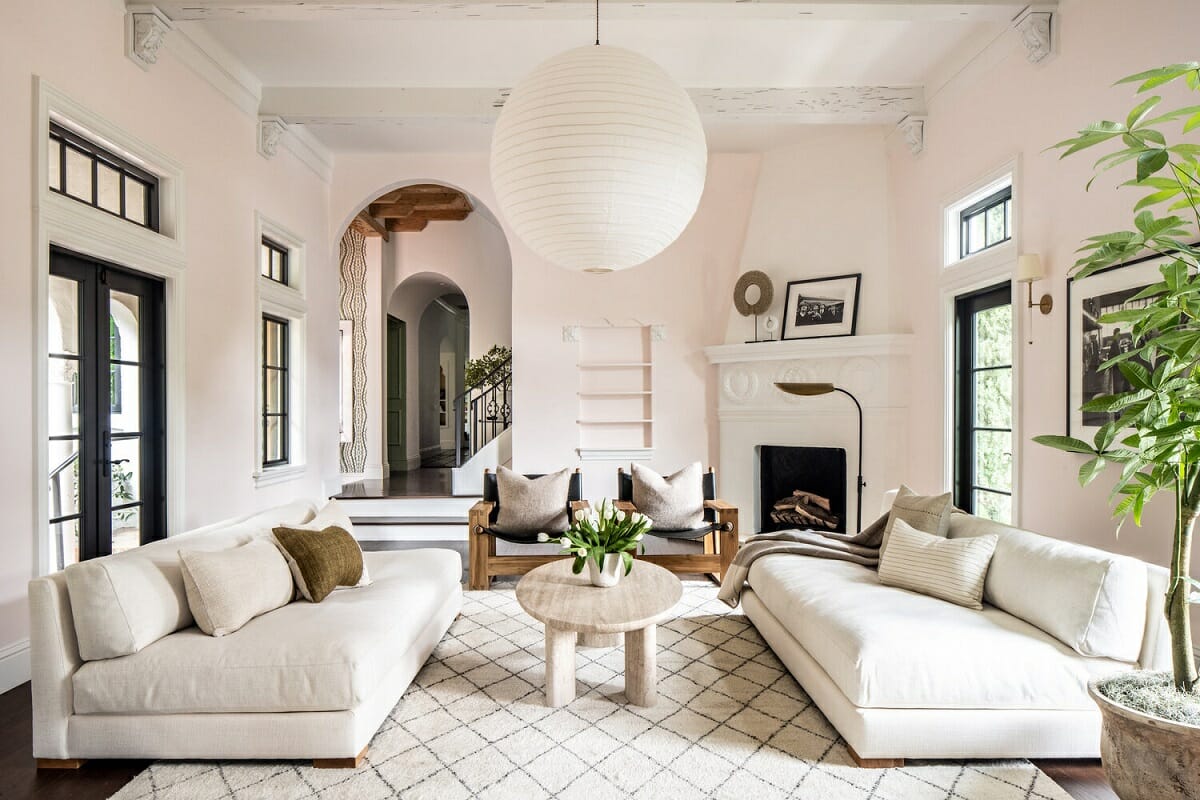 Let's say you are going to get yourself a mirror. Don't settle for a small one. Go for a bigger one. This approach while shopping for your home will give it a 'less is more' touch. Always think big while shopping for your living space. According to designer Emily Johnson, large pieces of decor have more impact on the eyes.
19. Use Multi-Functional Items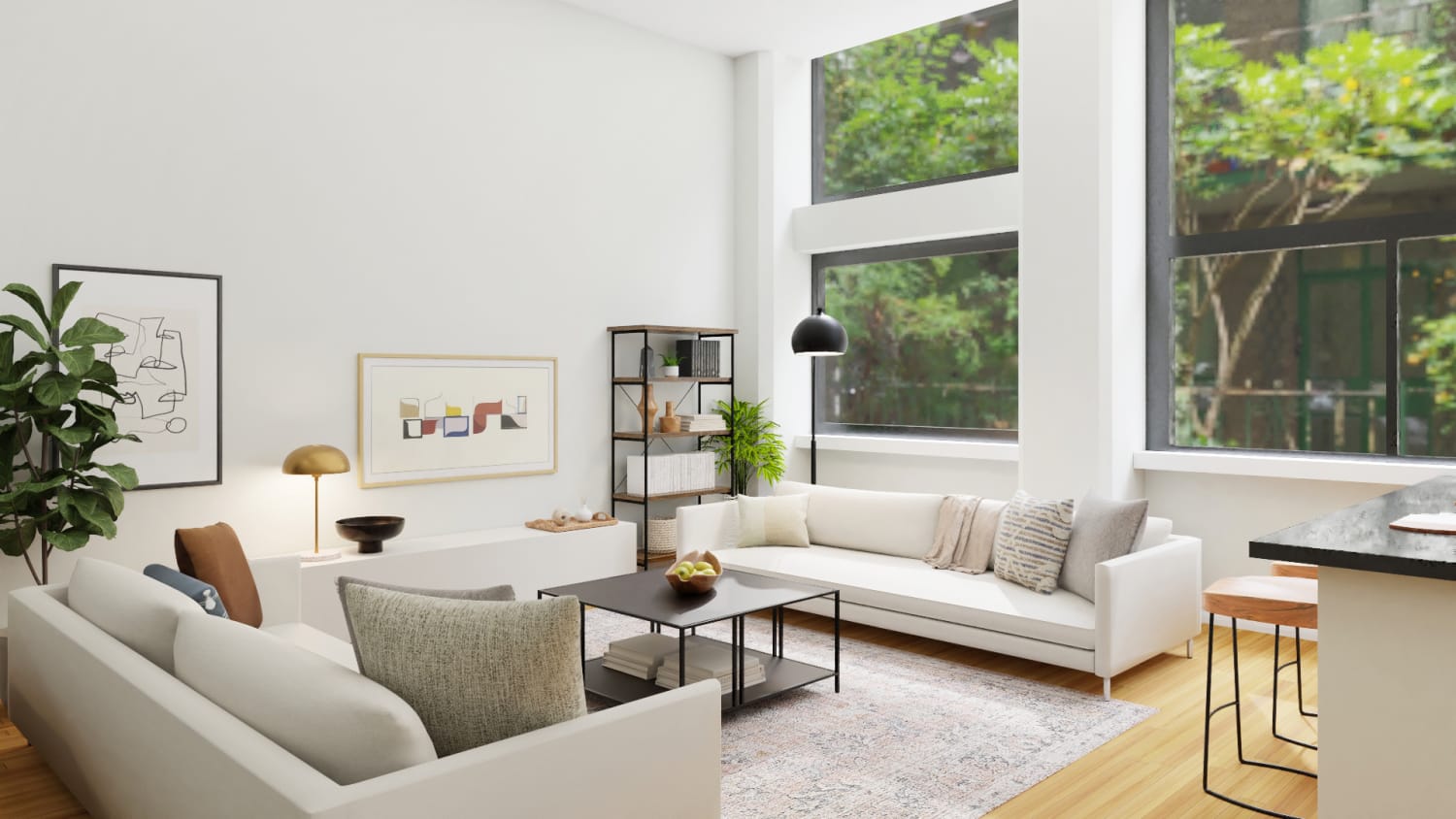 Flexible furniture is best for a minimalist home. Hence, while shopping for decor, look for multifunctional furniture. So that you can use it for multiple rooms on multiple occasions and also move around easily if needed. For example, an entryway bench can also act as additional seating while dining.
20. Explore More Looks with Lighting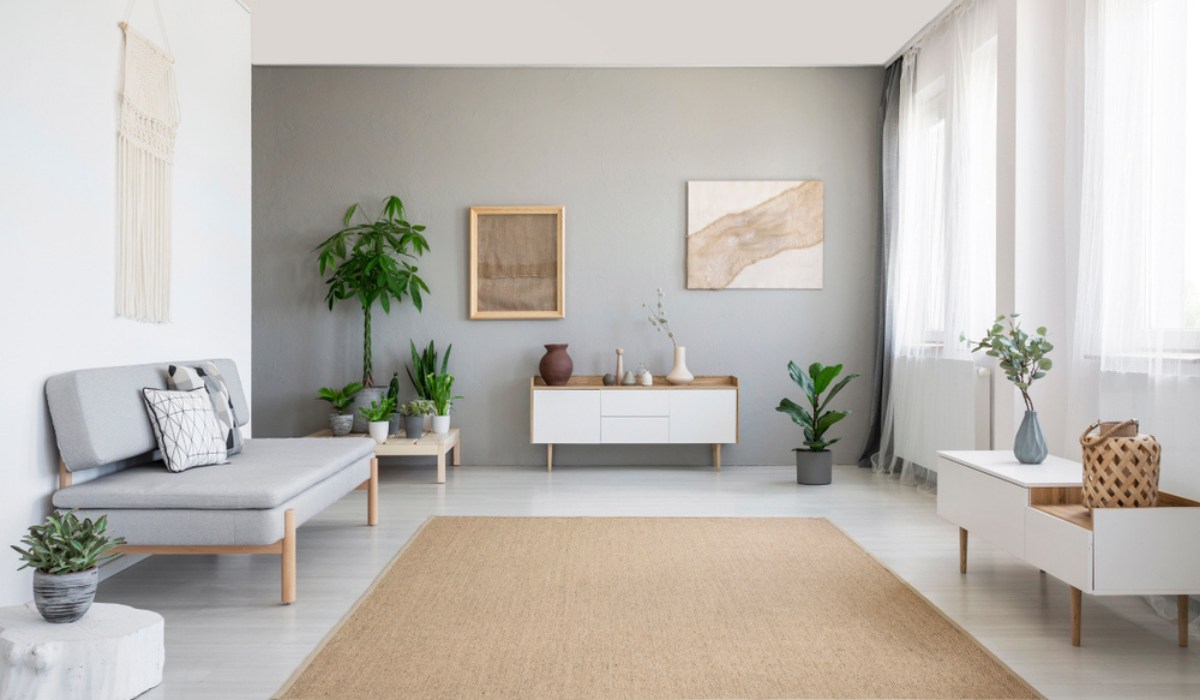 As the things you can try are minimal when it comes to such a concept, you can explore more using lighting. Setting up different varieties of lighting for your home will give it a different look. Lighting can play a great role in giving a vibe to a room. Try various modern light fixtures to add character to your rooms.
21. Clean Regularly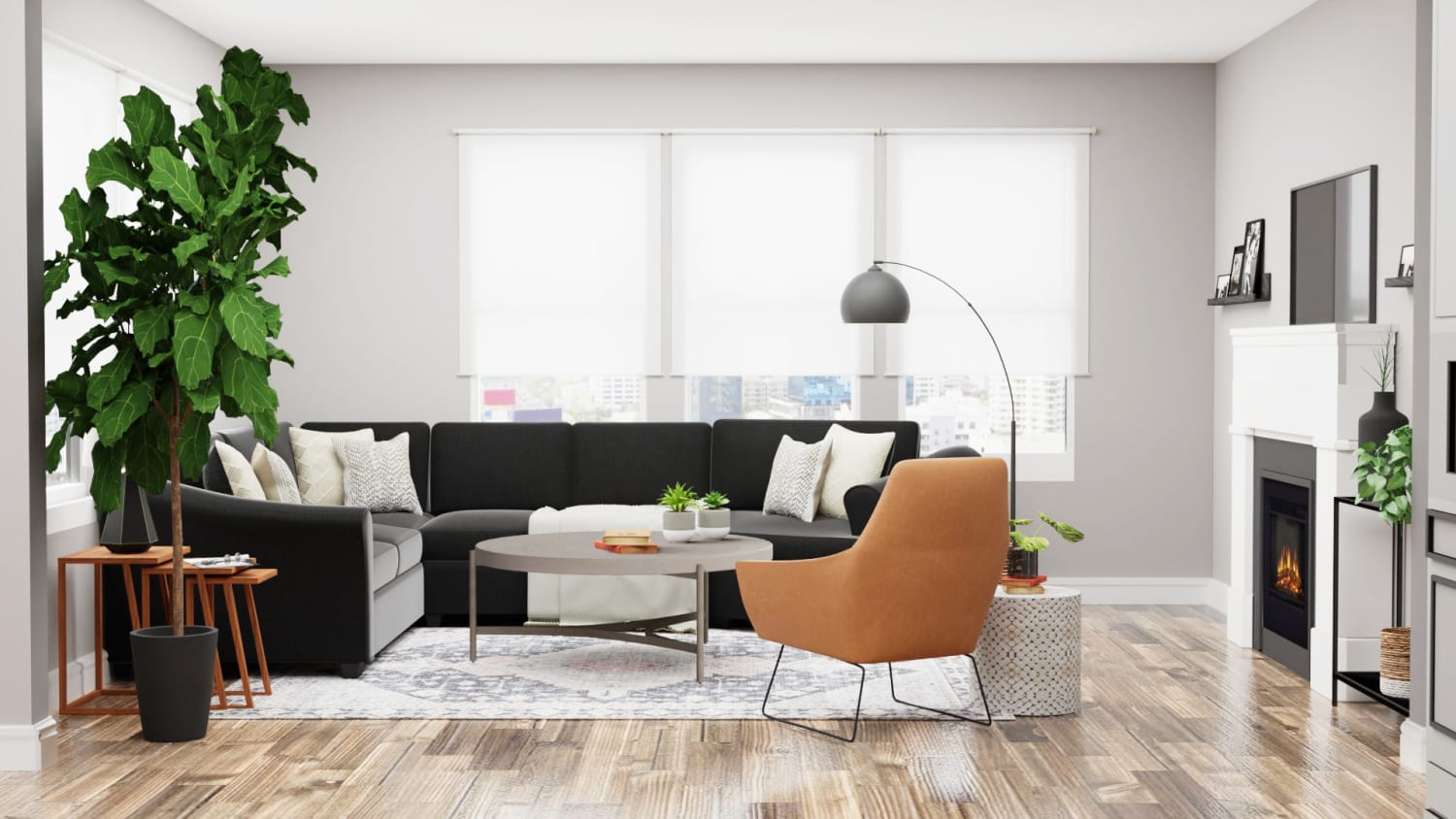 The best tip we can give you for maintaining a minimalist home is to clean regularly. Tidy up the space at regular intervals to maintain lively and de-cluttered surroundings. Untidiness means cluttering and not keeping the place minimal anymore.
Why a Minimalist Home?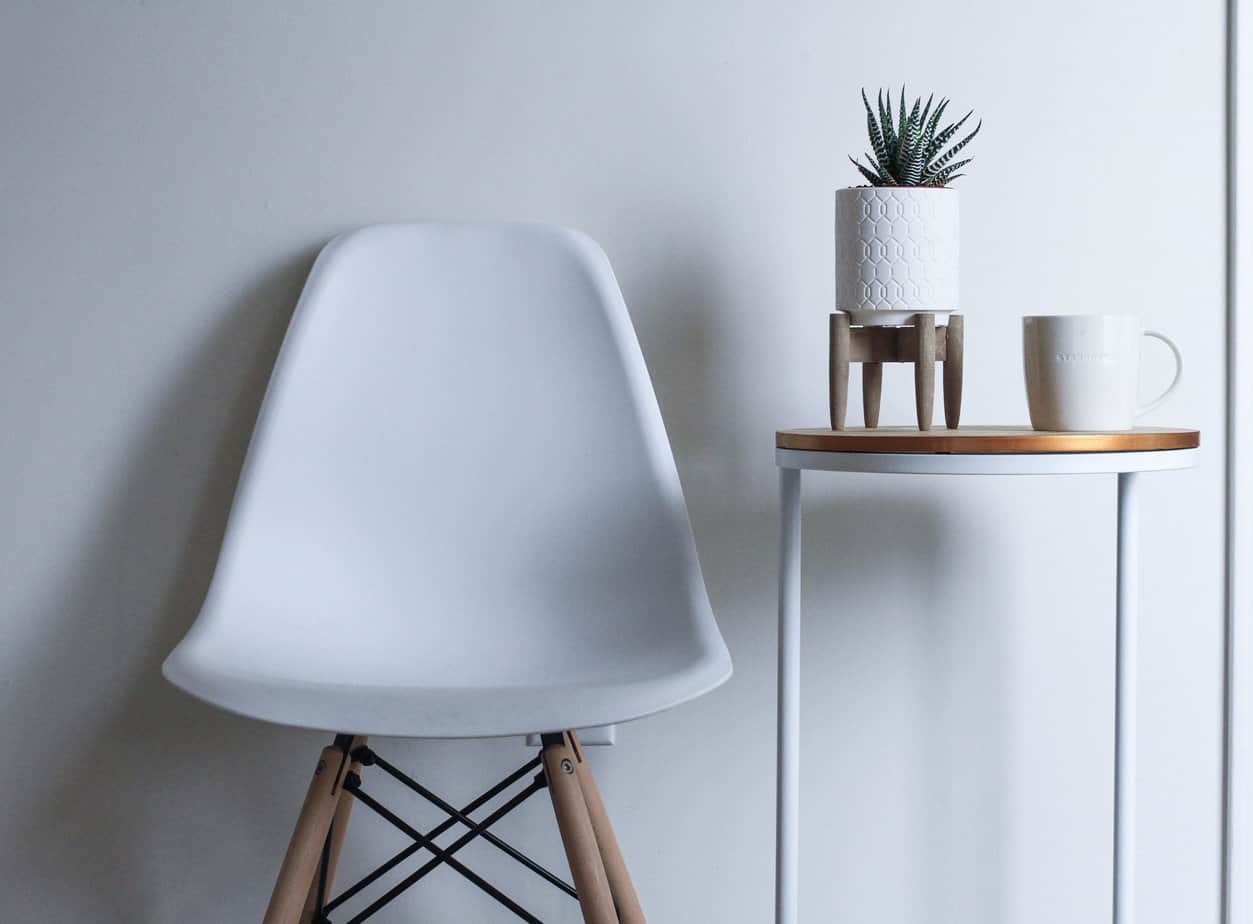 This must be the first question you should be finding an answer to: why do you want to switch to a minimalist home? What are their benefits? Let's see.
Stress-Free Environment: When you see clutter everywhere in your home, the visuals may be unsettling. Even though it is not provocatively evident, clutter causes stress. The simple thing to remember here is, 'If you have something unused for a long time, get rid of it'. The result will be a calming environment.
Appealing Looks: Imagine stepping into a house with clutter and then into a house that is minimalist, with nothing lying around unnecessarily. What will you feel when you look at minimal furniture, few artworks, plenty of space to explore, and not even one thing that looks misplaced? That is exactly what makes a minimalist house special—it looks more appealing.
Easy Cleaning: One of the evident perks of having a minimalist home is that cleaning is a cakewalk. You don't have to move a lot of objects here, there, and back while cleaning. As there are only a few things around, it takes very little time to clean the entire home.
In short, a minimalist home boasts simplicity and elegance, is productive, and is good for one's mental health too.
Final Words
The best way to approach creating a minimalist home is not to copy a particular design but to understand your exact requirements. Know what you want and what you don't want in your home. This will give you an insight into how your home will look.
Though, there are no strict rules for you to follow. Don't fixate on the exact number of things you want to keep or a rule of removing one item per day. Each person will have a different outlook on the minimalist lifestyle. Explore yours. It might look like a lot when it comes to creating a minimalist home, but it actually isn't and will be worth all your efforts.
We hope this article helped you get an idea of how to create a minimalist home. Take the process of simplifying your living space as an opportunity to explore your tastes and have fun!
Frequently Asked Questions
What Are the Challenges of Minimalist Design?
The biggest challenge to maintaining a minimalist home is knowing when to stop. You should know when to stop buying things for your home as well as when to stop removing things.
What Is the Biggest Benefit of Having a Minimalist Home?
Without a doubt, the biggest benefit of having a minimalist home is the cleanliness, spaciousness, and de-cluttered rooms. You will have a stress-free environment to live in with only the essential things around you.
What Exactly Does Minimalist Furniture Mean?
Minimalist furniture means furniture that involves plain, minimal architecture. They should be completely free of ornamental designs or looks.