Baseboards and trims might not appear as an important part of the room, but still, they hold great significance in deciding the outlook of the house. Not only do they provide a different look to the room, but they also have functional features such as preventing the walls from getting damaged from accidentally getting hit by the furniture, moisture, water from the mopping, etc.
These baseboards are available in various sizes, shapes, and patterns. The material also varies from plastic to wood to marble etc. With time, baseboard designs have evolved a lot. Selecting the suitable baseboard and trim idea for your house will help you achieve an entirely different look that will be worth admiration.
To assist you with the same, here are a few baseboard and trim ideas that you might find helpful.
1. Chair Rail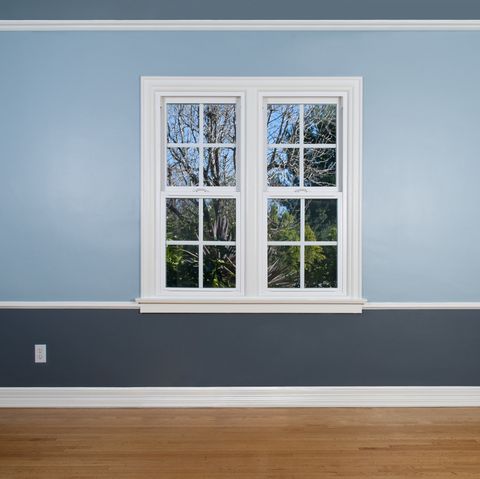 Chair rail, as the name suggests, is used to protect the walls from getting damaged by the random bumping of furniture like tables and chairs. They can be made of wood or any other material and are attached horizontally to the wall. Not only do the chair rails protect the walls against bumping. They are also used to add details to the wall. These trims extend to the whole perimeter of the wall.
2. Modern Baseboard and Trim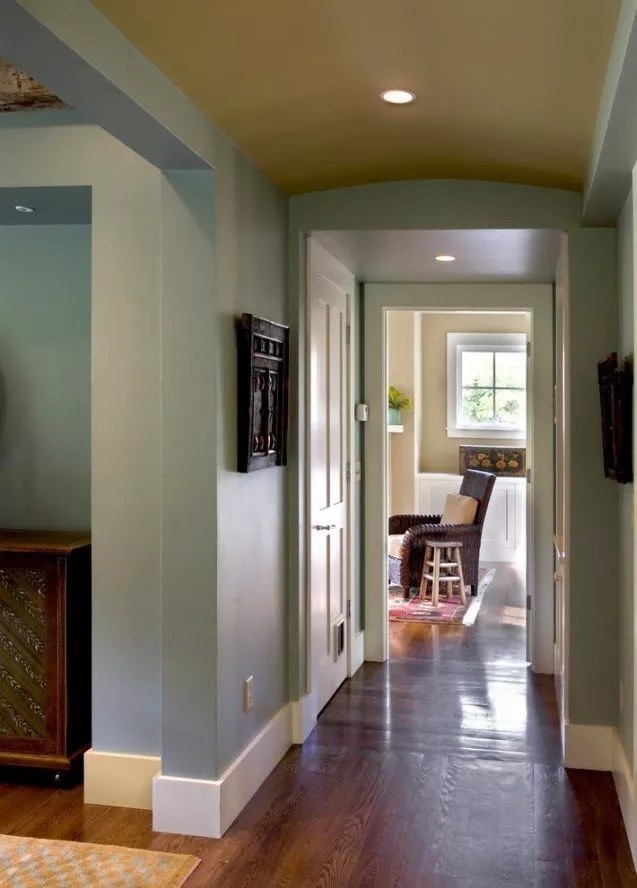 Modern farmhouse baseboard and trim are simple additions to the base of the wall that is easy to install and have a modern look. There are a lot of modern baseboard ideas available that can be used to add details to your farmhouse. If you want to add more details to your wall and highlight the base, then you should choose a different color from the wall for your baseboard.
3. Light-Colored Farmhouse Baseboard and Trim for Darker Walls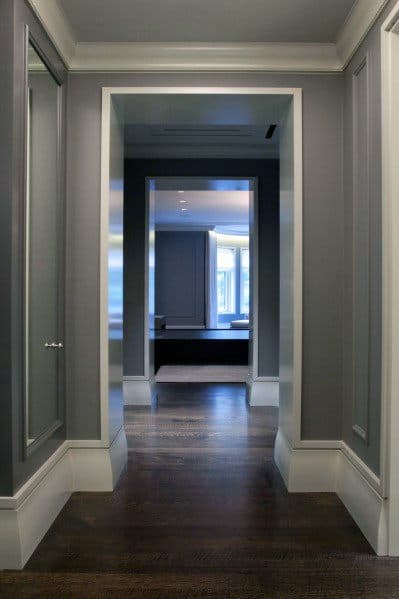 To ditch the basic farmhouse baseboard and trim ideas and to upgrade your house to give it a different look, you can try something new that has recently emerged. One such example is this idea where instead of following a single pattern, they have added a white-colored baseboard and trim that has given it a contemporary look and made it noticeable at the same time. You can experiment with the design of the baseboard to achieve the desired look.
4. Larger Baseboard for Long Walls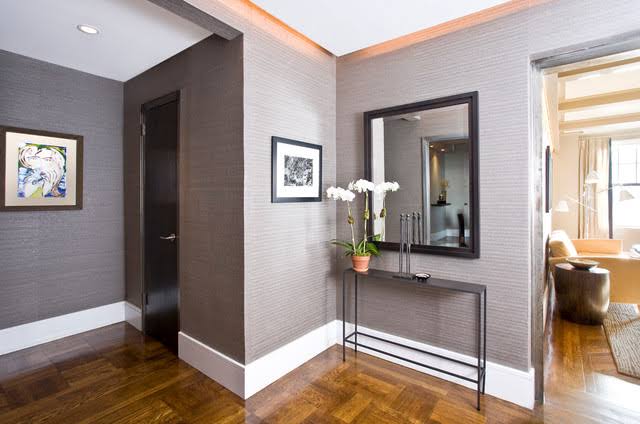 If you have long walls, then it's not necessary that you should opt for small or flat baseboards. You can increase the height of the baseboard as per your choice and create your own style. However, if you don't have long walls, then do not go for long baseboards, as it will make the walls look shorter and will kill the appearance of the whole area.
5. Flat Baseboard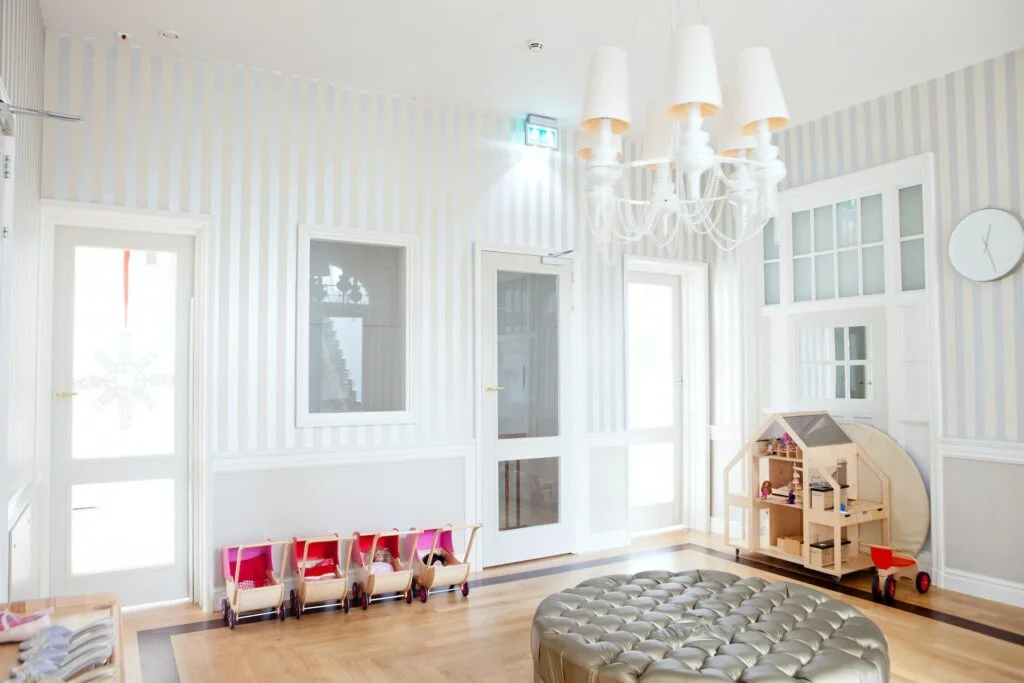 If you want to achieve a minimal look, then you can go for a flat farmhouse baseboard and trim idea for your house. It will give the walls a sleek appearance. In addition to this, they also make the room look a little spacious as they do not occupy any extra space. They're easy to clean as there is no extra carving or design in the flat baseboards.
6. Stepped Baseboard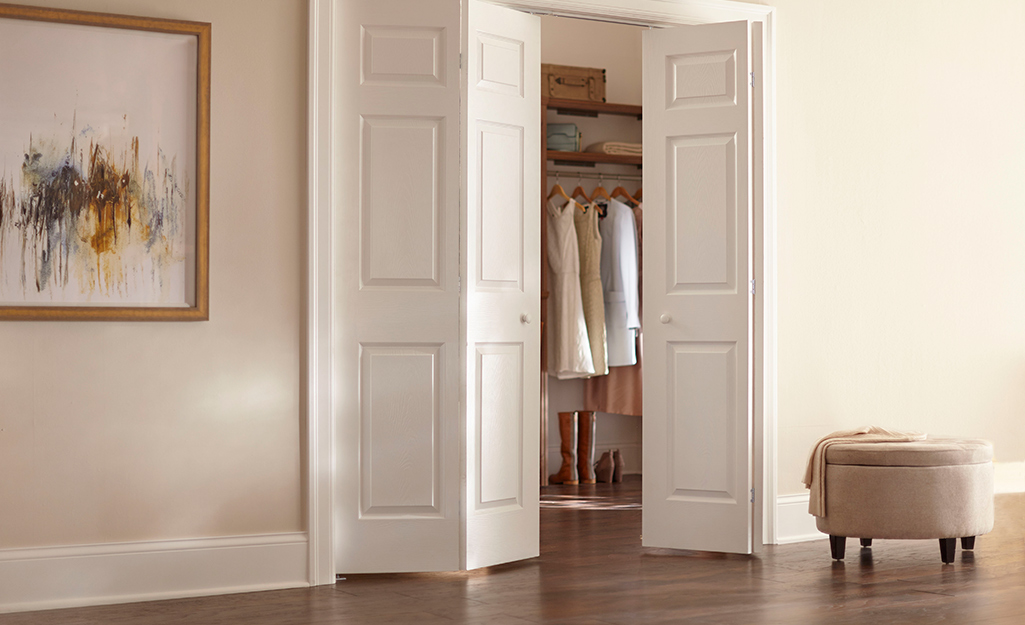 An innovative idea by which you can upgrade your house interior is by adopting a stepped baseboard and trim for the farmhouse. They include an additional groove as the pattern ascends in the upward direction. You can add more than one groove to create a pattern of your own. This baseboard and trim idea gives the house a modern look and will go perfectly with modern furniture.
7. Rustic Baseboard and Trim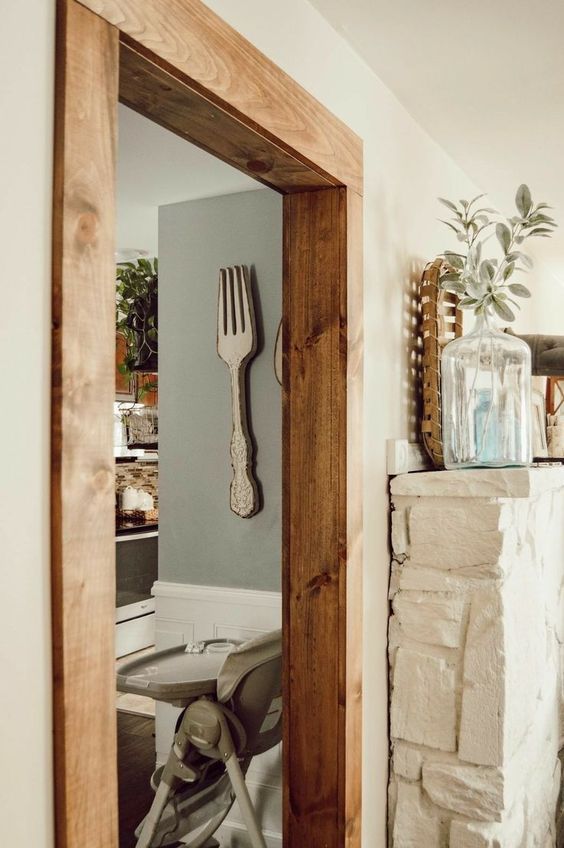 To give your house an entirely different vibe, you can consider this rustic farmhouse baseboard and trim idea to either renovate your farmhouse or while you are planning to build a new one. If you like to add a lot of wooden furniture to your house, then you can even add these wooden baseboards to complement the wooden furniture. It will set your farmhouse apart from others giving it a contemporary vibe.
8. Ornate Sculpted Baseboard and Trim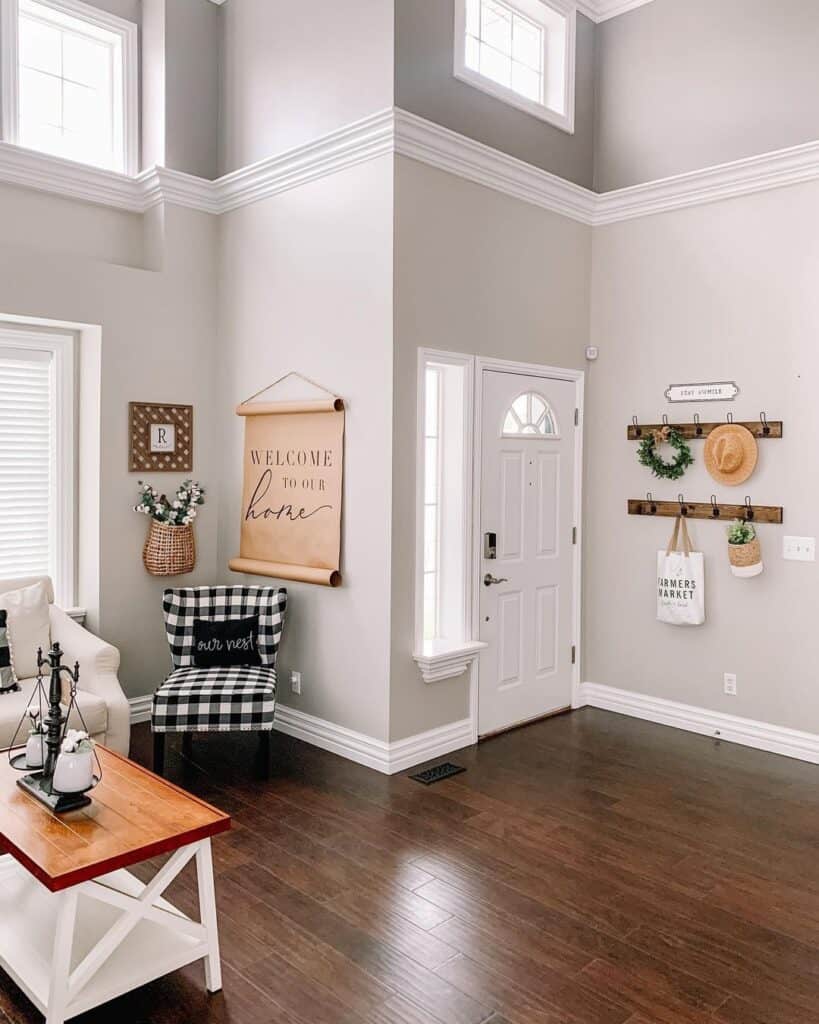 To add details to your room, you can consider an ornately sculpted farmhouse baseboard and trim for your farmhouse. It will help bring out the features of the wall and, at the same time, increase the beauty of the normal-looking baseboard. These are the creative additions to the house. The best color option for these baseboards would be white, as it will capture people's attention more than any other color.
9. Marble Baseboard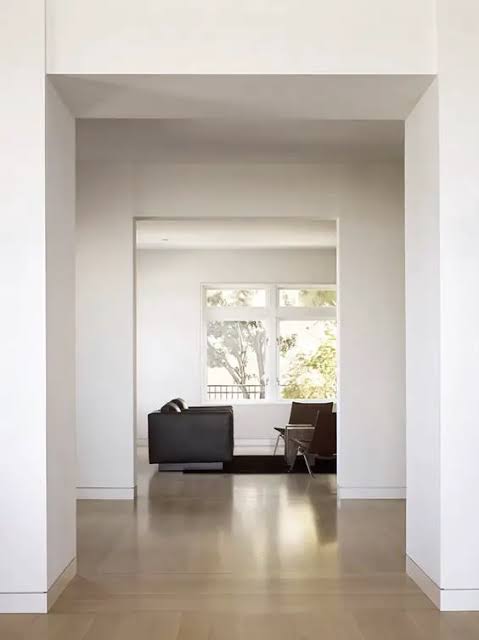 Marble farmhouse baseboard and trim ideas are ideal for people who have marbled floors. They are durable and look great when placed. They look elite and elegant. For a seamless look, you should always prefer the same color marble for the baseboard and trim as you have used on the floors. They are easy to clean and are available in various styles in the market. They also have a shiny appearance.
10. Baseboard with Scalloped Edges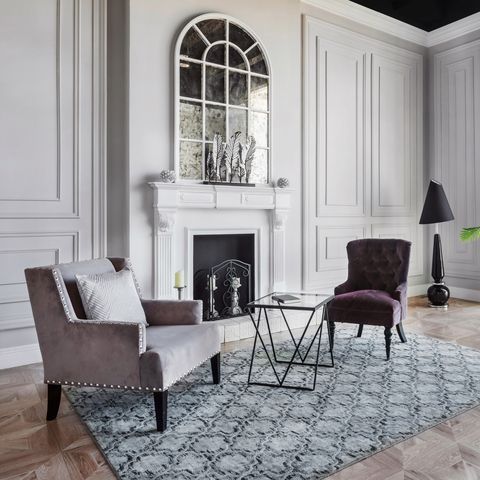 Scalloped farmhouse baseboards and trims are decorative trims that can be added to increase creativity in the farmhouse. These baseboards are ideal for people who like to keep things fancy and artistic. They have the potential to draw people's attention toward the bottom of walls which are mostly neglected by everyone. The height of the baseboard may vary depending on the length of your wall.
11. Casing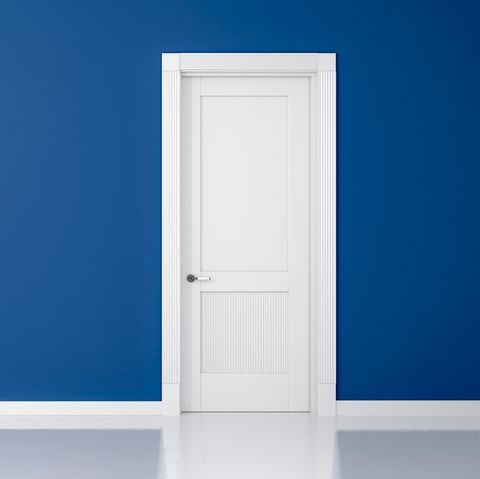 Casing refers to the trim that extends to the door or the window of the room. It not only increases the aesthetic appearance but also supports the doors and windows. Thus, the casing is the dual-purpose trim that is provided in every household for the durability of the structure. Selection of material for the casing can be made as per your interest and the look to give to your house.
12. MDF Baseboard and Trim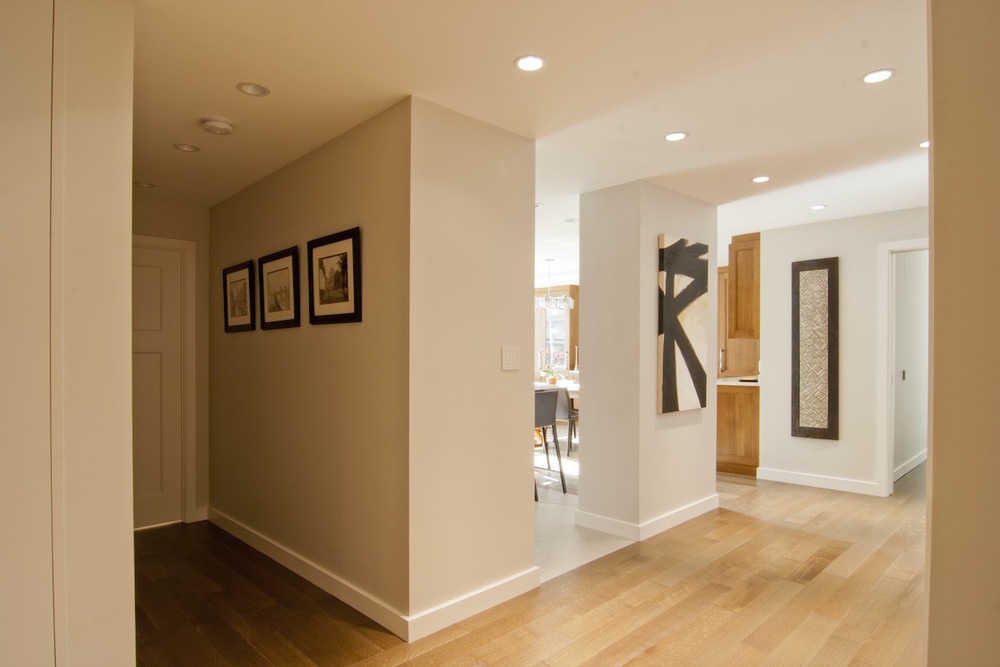 MDF refers to the Medium Density Fiberboard and is a common material used for making the baseboard and trims for farmhouses. They are economical alternatives for marble and are made of high-quality wood. MDF is easily available in the market, and you can design the baseboard and trim as per your wish. They have a very smooth appearance and can be trimmed into any shape required.
13. Shoe Molding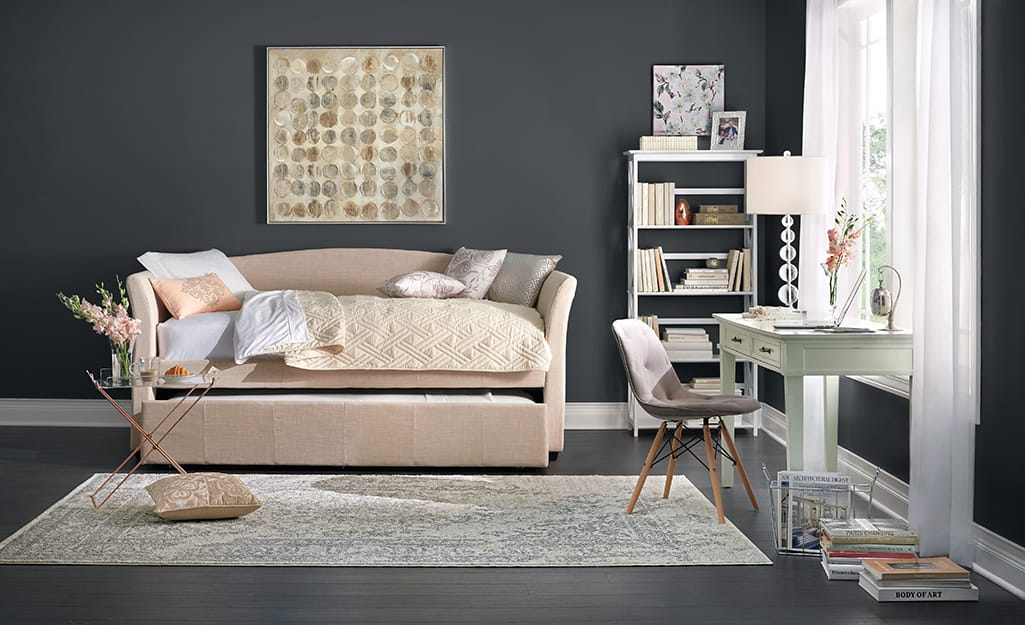 Shoe molding is a kind of farmhouse baseboard and trim that adds interesting detail to the house. They enhance the interior of the farmhouse and are used to hide any unevenness or irregularities between the floor and baseboard. They can be styled either to create contrasting patterns or complement patterns as per your wish. The material can also be chosen according to the floors and wall patterns.
14. Sculpted Baseboards and Trim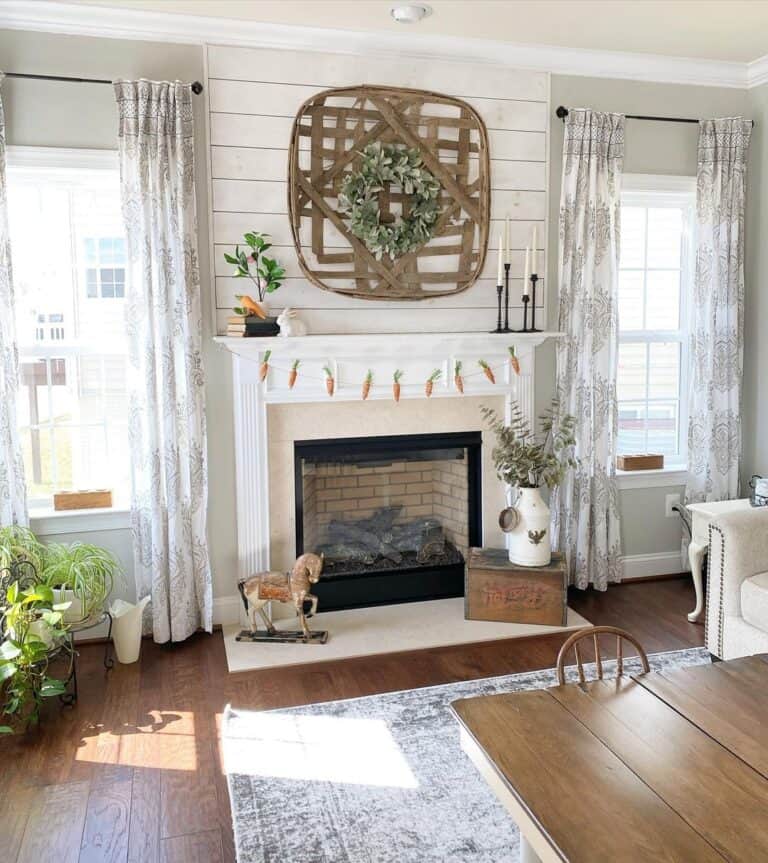 Sculpted farmhouse baseboards and trim are a good way to add artistic details to your room. If you are an art lover and like to add a lot of artistic features to your farmhouse, then you can even add artistic details to your baseboard with the help of a sculpted baseboard and trim. You can select the design as per your wish, or you can create your own sculpted baseboard and trim design for your farmhouse.
15. Hardwood Farmhouse Baseboard and Trim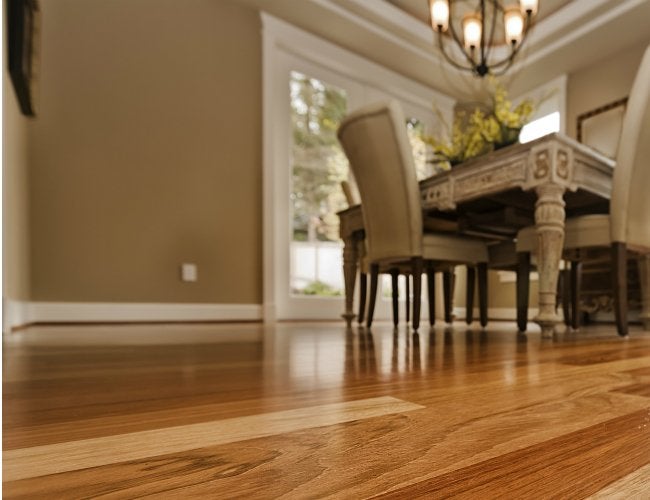 When it comes to the material of the baseboard and trim, hardboard is a good choice. The reason behind their popularity is the durability that hardwood offers. In addition to this, hardwood is water resistant; therefore, it will not spoil when it comes in contact with water. Another advantage of hardwood baseboards and trim is that you can paint them with the desired color to achieve the look you want.
16. PVC Baseboard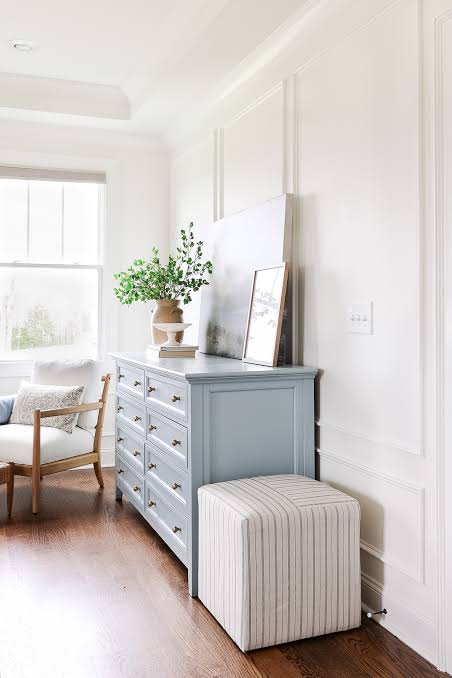 If you are looking for a waterproof baseboard and frame for your farmhouse, especially the bathroom or kitchen, then you should go for PVC baseboard and trim for your farmhouse. They are lightweight and easy to install and remain unaffected by moisture. They are also economical in comparison to wood and marble baseboard and trim. There are a lot of varieties of designs available for PVC baseboards and trims.
17. Built-Up Baseboards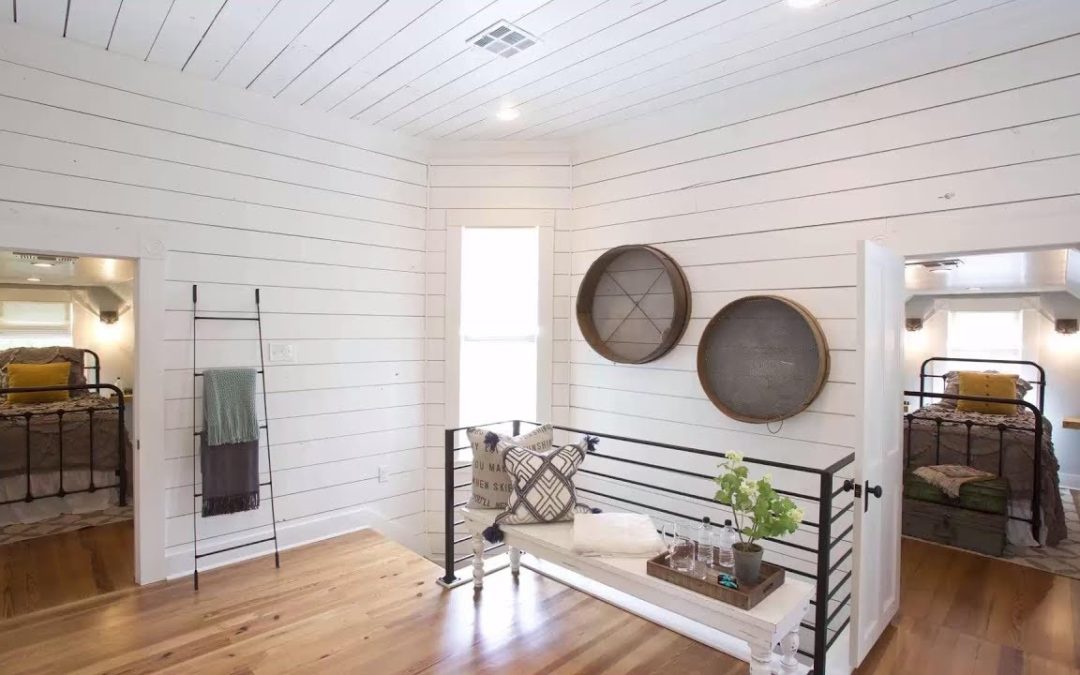 Built-up baseboards are used to add extra depth to the existing baseboards. It doesn't require any planning. All that is needed is some extra plain or decorative strips to upgrade the boring and plane baseboard into something new and aesthetic. They can be styled and customized as per your wish. You can select a different color for the extra strip to create a difference. It will make your baseboard more creative than others.
18. Picture Rails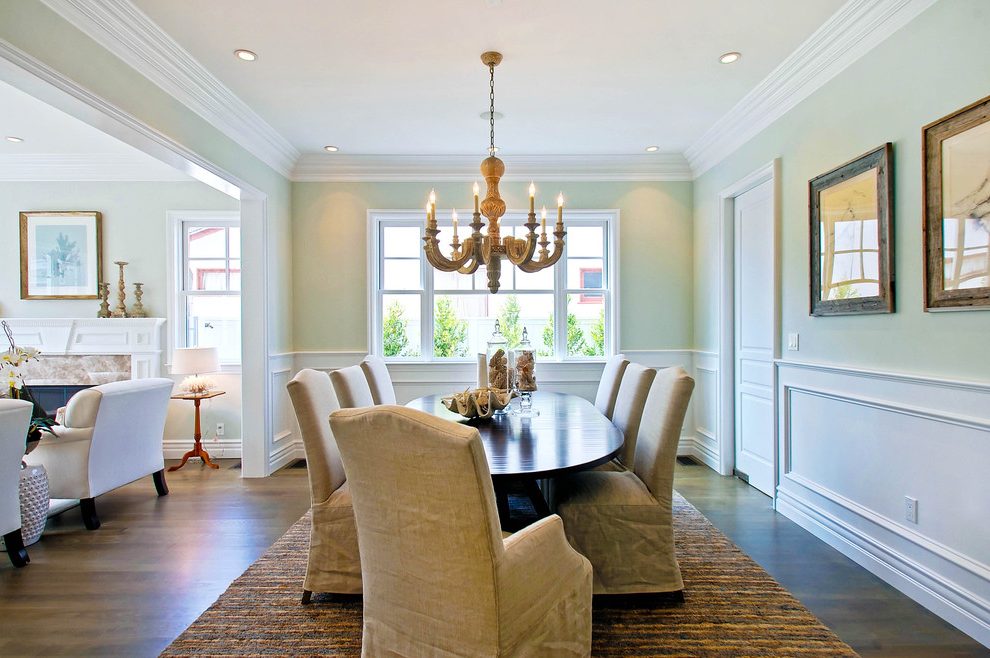 Picture rails are another interesting trims that can be added to highlight the beauty of the walls. They do not have any working purpose; they are just used for decorative functions only. The main purpose of these trims is to highlight the pictures or paintings that are put on the wall. The color and design of the picture rail can be chosen according to the look you want to give to your wall.
19. Dark-Colored Baseboard and Trim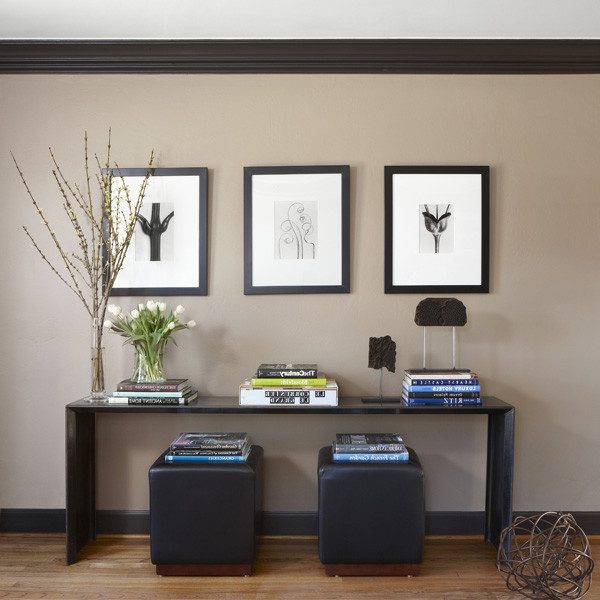 If you have light-colored walls, then to make the walls visually attractive and to try something new, you can consider dark color farmhouse baseboard trim ideas. They will give your room a bold look and will attract everyone's attention. They have the potential to become the center of attraction and can highlight every aspect of the wall. In addition to this, they give the illusion of bigger rooms.
20. Drywall Trims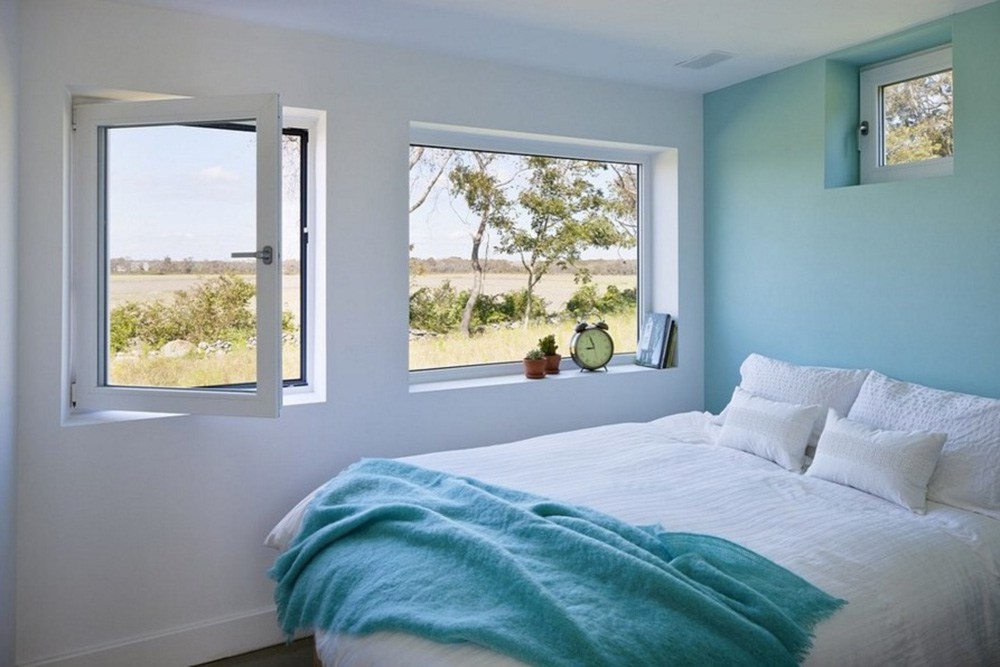 Drywall trims are an economical alternative to common baseboards and trims. There are a lot of options available while you are considering installing drywall trims. They are durable and made of high-quality material. Many builders nowadays install drywall trim while building large-scale construction projects as they are easy to install and less expensive. They also impart a classic look when installed.
21. Crown Molding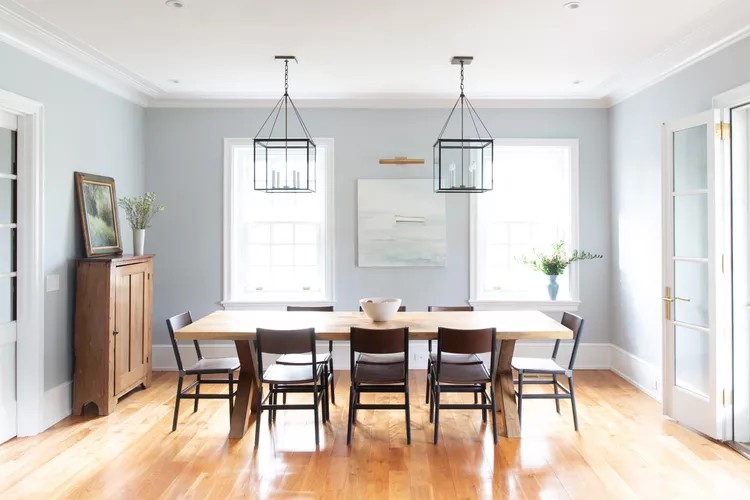 If you have added any design on your ceiling or placed chandeliers on the ceiling and don't want them to go unnoticed, then you can install crown molding on the ceiling. Crown molding is the trims that are usually placed between the ceiling and the wall and draw everyone's attention towards the ceiling. They have been used since ancient times to enhance the beauty of the farmhouse and are still used by people to make their houses attractive.
Conclusion
Baseboard and trims are additional features in the house that increase the beauty of the room and elevate the design of the wall. They draw attention to the other minute features of the wall. They also look quite appealing when selected with careful consideration and keeping the room design in mind. With time a lot of new designs, patterns, and shapes have emerged to create a difference in the farmhouse's interior.
There is a wide variety of options available for people who want to design the interior of their house or want to renovate the existing ones. You can experiment with the color of the baseboard and trim, their design, and also with the material you want to use for the baseboard and trim to get the desired look.
To give your farmhouse a unique look, you should carefully opt for the option that is best for your farmhouse.