Have you ever dreamed of living on the outskirts but still having the perks of living in an urban location? That's where Suburban houses come into the picture. They offer the best of both worlds, providing residents with close proximity to urban centers while still allowing them to enjoy the benefits of living in a more serene and peaceful environment.
A suburban home can refer to almost any residence that is grouped together on the outskirts of a city. These housing developments are built by a single developer or group, resulting in a cohesive, uniform style throughout the entire neighborhood. Most of these properties are built as single-family homes, while others come in duplexes, triplexes, etc.
If you're planning on building or buying a house in a suburban area, we have an excellent selection of houses that you should definitely check out! Browse through our list and take a look at the photos we've compiled to see what's possible. You're sure to find an option that suits your needs and preferences. These home styles and designs showcase the suburban lifestyle at its finest.
Amazing Suburban Style Houses to Discover In 2023
1. Victorian Style Suburban House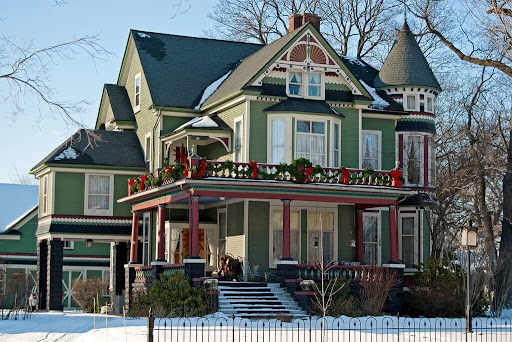 These stunning houses boast intricate lines, well-crafted trims, and vibrant colors that catch the eye. They're easily accessible and offer a sense of elegance and style that makes them stand out from the rest. Although they have a rustic appearance, they exude a regal and timeless essence.
They not only offer a charming visual appeal, but they also provide plenty of room and ensure essential modern amenities for a comfortable family living. With its luxurious and stylish architecture, this suburban dream home boasts two to three spacious and elegant bedrooms, a grand living area, and a fully equipped modern kitchen. From its tasteful design to its vast and abundant amenities, this house has everything you need for a comfortable and lavish lifestyle.
2. Traditional Style Suburban House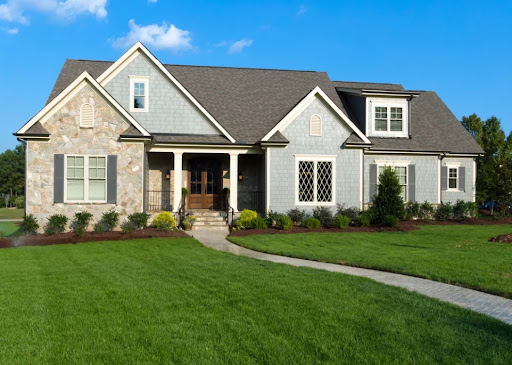 Traditional Suburban houses do not have to adhere to a specific guideline strictly. Rather, it is usually a culmination of various design elements that fit within the traditional aesthetic. Different people have different ideas of what is considered traditional. What may be deemed as traditional by one person might not be the same for another.
In general, these homes are built using brick and often feature shutters, regardless of their functionality. Additionally, many traditional homes lack a front porch as a built-in feature. These houses have a straightforward design for practical reasons and lack any decorative elements.
3. Modern Farm House Style Suburban House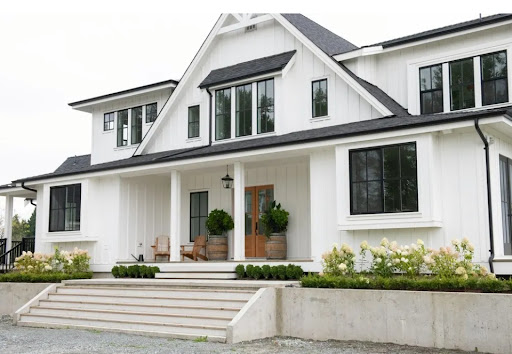 Modern Farmhouse suburban homes do not necessarily reflect an agricultural lifestyle. They feature a distinctive aesthetic that blends contemporary and modern design with charming farmhouse elements to create a warm and inviting atmosphere. It is common for these house exteriors to be painted white, regardless of whether they are built from brick or wood. These homes typically have grand porches or verandas that wrap around the front of the house, adding an elegant touch to the property.
Neutral tones dominate the decor of contemporary farmhouses, with plenty of whites, grays, and other minimalist shades. Decorating modern farmhouses with signs and antique advertisements or product signs has become a popular trend. Such vintage items add a touch of authenticity to the ambiance, creating a rustic yet charming atmosphere. It's highly probable that you'll come across galvanized steel, repurposed wood, and small antique objects like tobacco baskets, milk pails, horse harnesses, and more.
4. Cape Cod Style Suburban House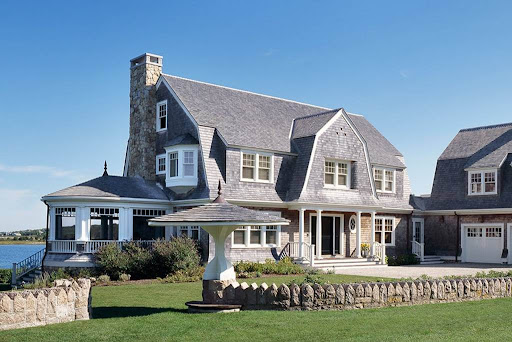 When searching for the perfect suburban home, the Cape Cod style is undoubtedly the most sought-after and favored architectural style. Their appearance exudes elegance and sophistication. You can enjoy all the luxurious lifestyles that you've been longing for. Live the dream you've been yearning to experience for a long time.
They come with a huge garden space. You can create an enchanting sitting area complete with a roof that offers protection from the heat or rain. You could also design a fun playground for your kids so they don't have to sacrifice their childhood to boredom.
5. Traditional Colonial-Style Suburban House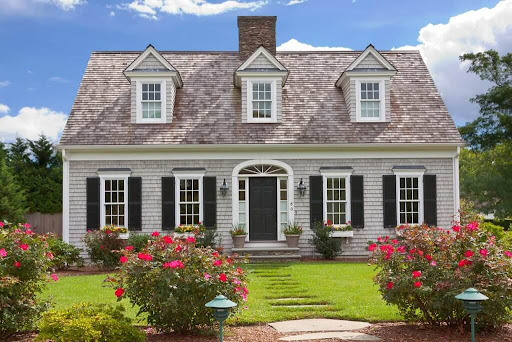 Colonial-style suburban homes are timeless, always in style, and never go out of trend. So you can consider giving this home style a shot. Location is key for this type of home style. Ensure you carefully choose an area that complements and enhances the beauty and character of your home.
You'll enjoy spacious rooms with a classical ambiance and all the usual modern amenities. You can meet new, trustworthy neighbors who will be eager to befriend you and assist you in your time of need.
6. French Country Style Suburban House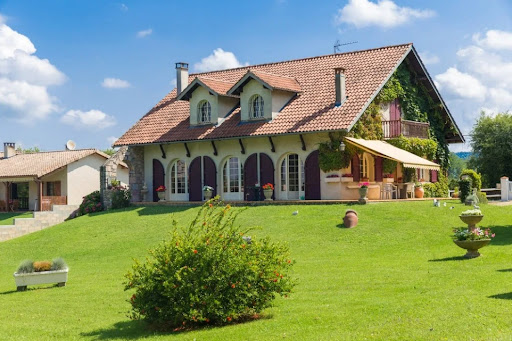 Creating a French Country Home may appear effortless, but it requires attentive accuracy to attain the desired look. French Style homes boast inviting natural elements that seamlessly blend with their architecture, such as rock facades, striking wooden beams, elegant weathered walls, charming wooden floors, and impressive stone fireplaces that serve as focal points in the main living areas or dining rooms.
These houses feature a cozy and welcoming atmosphere created through the use of warm color palettes, elegant curves, charming tile patterns, and various motifs such as roosters, sunflowers, herb gardens, and Mediterranean elements.
7. Ranch-Style Suburban House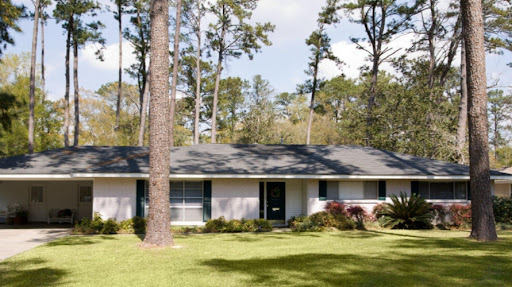 Ranch-style homes gained widespread popularity as suburbs began to expand. They are the best modern-style suburban houses you can live in.
While these tiny houses may not be as massive as other homes, they still offer ample living space to enable you to live comfortably without any compromise. Rest assured, you can have all the essential amenities to lead the peaceful life that you desire.
8. Mediterranean Style Suburban House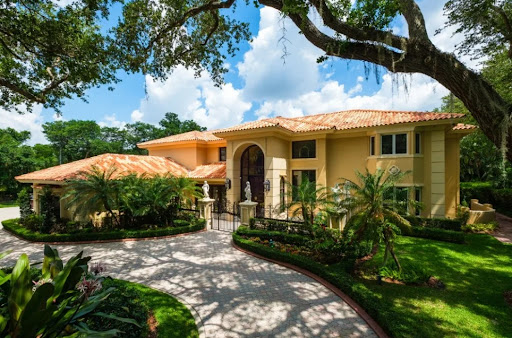 Mediterranean-style homes are an absolute delight for the eyes and are easily distinguishable from other types of homes. These stunning houses boast unique stucco exteriors, often in white or warm neutral shades, adorned with traditional red clay or copper tiles on their roofs, charming round dormers, and eye-catching arches.
Grand and symmetrical facades are a common sight in many Mediterranean homes. Wrought iron is extensively utilized in ornamental designs. This material is creatively crafted into balconies, window grills, patios, handrails, and terraces, providing an elegant touch to the architecture.
Mediterranean suburban houses are characterized by their harmonious integration with nature, featuring abundant greenery such as gardens, trees, and large bushes. These homes offer an exceptional indoor-outdoor living experience, seamlessly connecting with their surrounding outdoor space.
9. Spanish Style Suburban House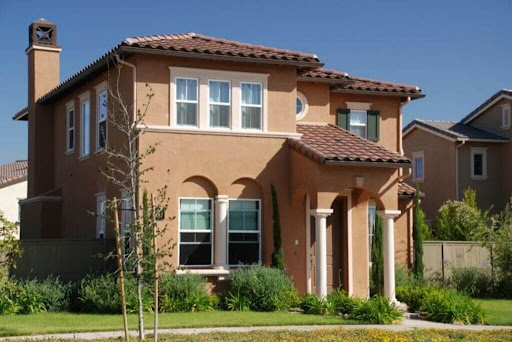 Houses built in the Spanish style are an excellent option for places with a warm climate. These houses boast magnificent large windows, a grand entrance, outdoor seating areas with captivating garden views, and a pristine white exterior that complements the natural beauty of the surroundings and climate. This house is simply a dream house!
10. Craftsmen Style Suburban House
Craftsman-style homes have become increasingly popular in modern suburban areas. Custom-made items are crafted with the highest levels of expertise and artistic imagination by skilled artisans who possess exceptional knowledge of their craft. You can get this house made according to your interest and personality.
For contemporary suburban houses, it's often better to opt for skilled artisans who can create a personalized space that truly reflects your and your family's unique style and preferences. By doing so, you can live in a house that is both functional and expressive, making it a perfect place to call home.
11. Victorian – Craftsman Style Suburban House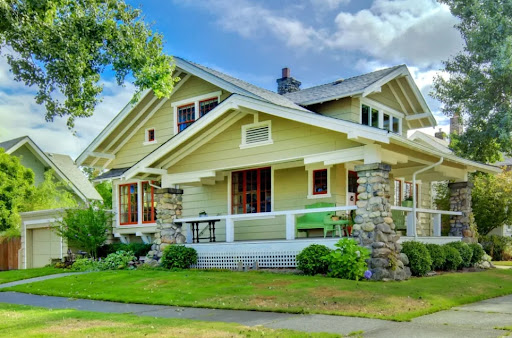 Craftsman homes, just like traditional ones, can have different styles incorporated within them. These homes were designed for their simplicity of construction and to provide an escape from the elaborate ornamental features of Victorian homes. But eventually, both styles were incorporated together.
If you want a Victorian-style craftsman house, it's essential to make sure it includes a fully covered front porch, which can be seamlessly integrated into the overall structure of the house. The exterior design of the home should be vibrant and eye-catching. The inclusion of dormers, sleek trim, a brightly colored front door, and stone accents on the pillars to support the extended roof eaves is also essential.
12. Tudor Style Suburban House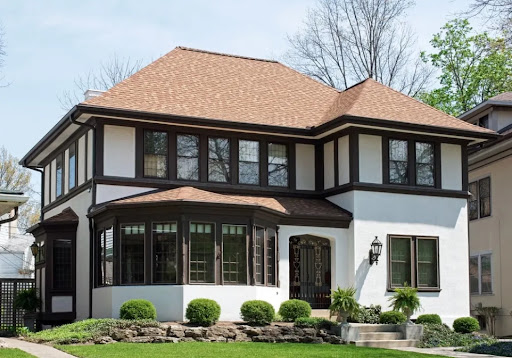 These houses have a unique and recognizable appearance. Tudors exude a charmingly old-fashioned look; the quaint smaller ones evoke images from storybooks, while the grander ones resemble a luxurious English manor house.
These houses are characterized by their steep roofs, adorned with multiple gables, brick facades, and half-timber accents, typically featured on the upper floor of the exterior. Their windows are designed with intricate details, featuring multiple small panes that give them a distinct and charming look. The wood accents add a touch of elegance, creating a timeless design that enhances the overall aesthetic appeal of the windows. Windowsill flower boxes are a popular sight; these charming additions offer a lovely touch to one's home.
13. Traditional Contemporary Style Suburban House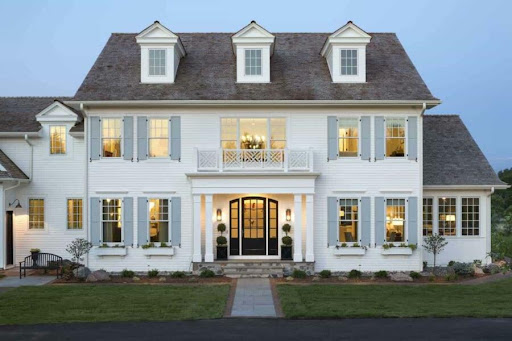 This type of building will provide an elegant and sophisticated appearance, creating a joyful living environment for your family. Although it's an ancient style, white picket fences remain quite prevalent in suburban regions. This suburban home is ideal for those who want a modern and sophisticated look. It comes in either two or three stories, and it will elevate the design of your residence.
This building, constructed with crisp white walls and black-framed windows, looks absolutely stunning and will undoubtedly draw attention.
14. Farm-Style Suburban House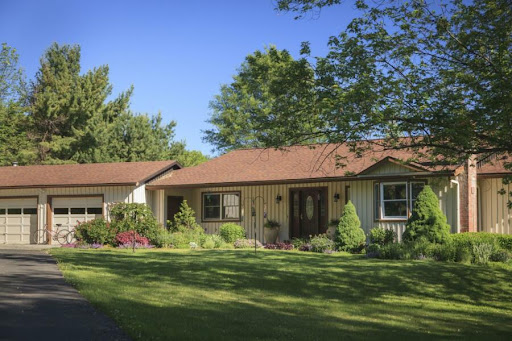 In this particular architectural design, the structure will be limited to one level only. There won't be any additional floors or levels. This suburban home is designed with the comfort of elderly individuals and children in mind, making it an ideal living space for people who can't run around much. While these houses may not be as large as some others, they still manage to offer ample space for a comfortable lifestyle. Each one includes a generously-sized living room, a well-appointed kitchen, a relaxing patio area, and cozy bedrooms, among other features. The side sliding windows offer a picturesque view of the suburban surroundings.
15. Modern Spanish Style Suburban House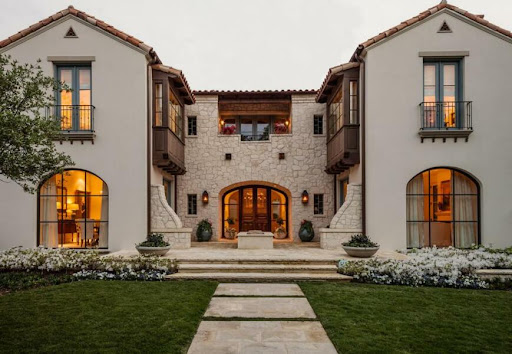 This idea for a suburban house with a Spanish style is absolutely unique and has a lot of class to it. You can experience unparalleled comfort in the spacious living areas, complete with a stunning outdoor patio. The beautiful surroundings provide the perfect setting for an enjoyable outdoor experience. The grand entrance of this house exudes a classic charm that is sure to captivate your attention. The design of the outlook gives it a sleek and sophisticated appearance, featuring spacious windows, covered balconies, and an attractive roofing style.
16. Contemporary Style Suburban House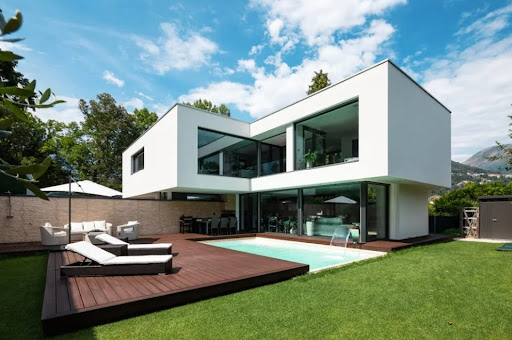 The meaning of a contemporary house is in a constant state of evolution since it refers to any structure that embodies the present-day style. Contemporary homes these days boast a fashionable touch that incorporates either modern farmhouse, mid-century modern, or modern boho elements.
Visiting these magnificent homes will transport you to the heart of a Southern plantation. Its grandeur will make you feel like you've stepped back in time to the days of gracious living in the Deep South. This Greek Revival home exudes luxury and grandeur with its expansive white pillars, white walls, additional dormers, and black shutters. The design elements are carefully placed to showcase the property's impressive size and style.
17. Victorian Style Suburban House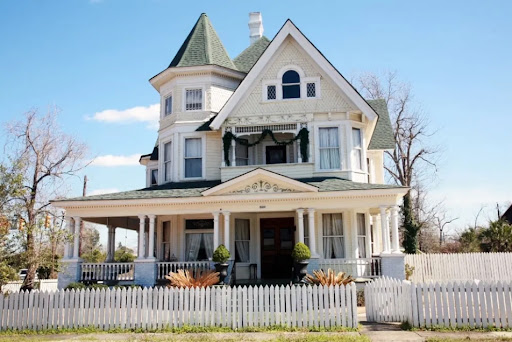 There's something captivating about Victorian houses in a suburban area. Their vivid colors and whimsical, gothic style make for a rare and extraordinary sight.
Typically, these types of architectural structures stand two to three stories tall but occasionally at four. The roof is steeply gabled, thereby completing the aesthetic. If you take a look around, you'll notice that there are plenty of rounded corners, beautiful bay windows, intricate stained-glass designs, and stylish staircases that add charm and character to the architecture.
Victorian houses are known for their unique architectural features that comprise intricate designs, high ceilings, quirky woodwork, and decorative molding. The interiors are filled with fascinating nooks, beautiful chandeliers, and elaborate details that captivate the eye.
18. Modern Style Suburban Home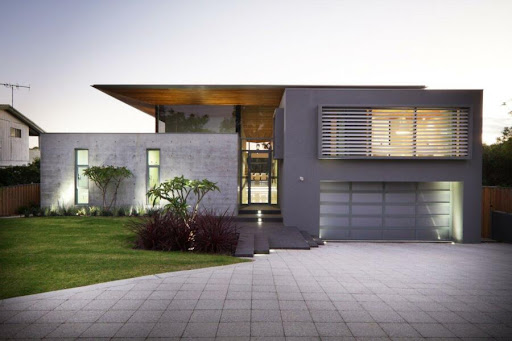 This modern suburban home has the aesthetic of a farmhouse, despite lacking any direct agricultural connections. This type of house features a modern design with a white exterior that provides a distinct and stylish look. The distinctive feature of this type of house is its spacious porch and veranda, which add an elegant touch to its overall design.
19. Split-level Style Suburban Home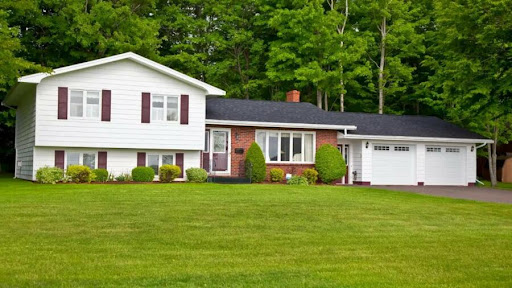 Suburban homes can come in many styles, but there's something particularly distinctive about the split-level design. As you step into the front door, the first floor splits into two levels, while the ground floor features a garage or even a second living room. The clever use of short staircases that divide spaces into different levels within these homes creates a truly unique and visually appealing interior and exterior. These elegant and functional splits offer an imaginative approach to home decor that is sure to catch the eye.
20. Mid-century Modern Style Suburban House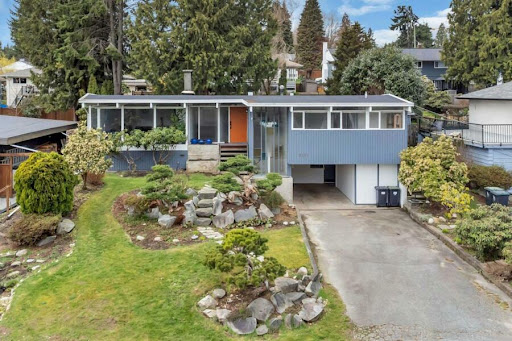 This architectural design features expansive floor-to-ceiling windows that allow plenty of natural light to flood the interior space. This suburban house boasts a split-level design featuring expansive windows that allow ample natural light to stream indoors. With the use of a patio door that has a transparent design, you'll be able to add a touch of uniqueness to your home decor. The clear view from the patio will also allow you to incorporate more indoor plants and an aquarium, creating a refreshing and soothing atmosphere in your living space. The distinct wooden elements in the sleek designs will greatly enhance any mid-century modern home.
21. Greek Revival Style Suburban House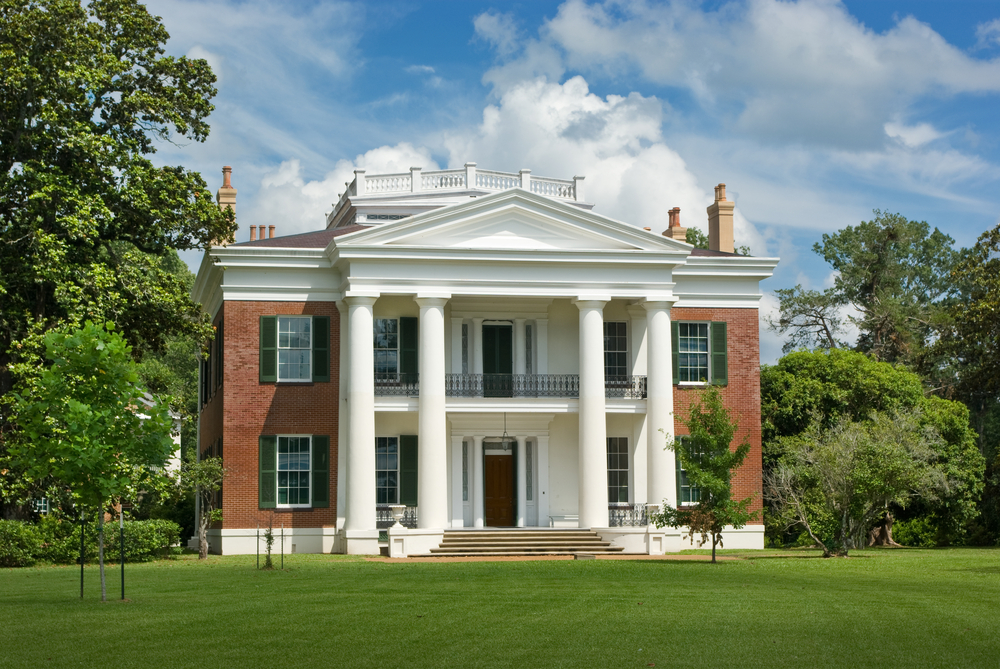 Greek revival-style homes are easily identifiable due to their impressive columns that closely resemble those found on famous Greek buildings like the Parthenon. These columns are a defining feature of this style of architecture and lend it a timeless, elegant quality that is sure to captivate any observer.
The United States saw the emergence of a style in the 1830s that was inspired by ancient Greek democracy, philosophy, and culture. This style was greatly influenced by the ideas and traditions of the Greeks and has made a significant impact on American history. These homes feature majestic Greek-style columns with elaborate embellishments, subtle hues or white tones, and a luxuriant front entrance door.
Benefits of Modern Suburban House
When considering building a home in the suburbs or rural areas of America, we often envision beautiful landscapes with rolling hills and expansive farmlands. Open nurseries with chickens producing fresh eggs and impressive multi-generational family homes also come to mind.
The peace, the freedom, the simplicity – all of these are incredibly appealing reasons for families who are tired of the exhausting hustle and bustle of city life. As you delve into the prospect of constructing a rural home, you will uncover an expanding array of benefits and advantages.
If you're thinking of constructing a house on the rural outskirts of a major city or in the countryside of your state, you'll be happy to know that there are numerous advantages waiting for you as you build your dream home in a relaxed area. Here, we'll take a closer look at the benefits that you can reap by residing in the suburbs.
You get more space for less cost
It's easier to connect with neighbors
Comparatively low crime rates
Parking is much less of a hassle
Peace and Quiet
You can construct your own feeling in the local area
Fewer limitations to manage
Final Thoughts!
Finding your dream home can be a challenging task. It requires a lot of effort and patience. Determining your preferred suburb home style prior to starting your search can save you and your real estate agent considerable time.
By understanding your taste and style, you can narrow down your choices to homes that fit your preference and that meet your practical needs as well.
We have compiled a list of various styles of suburban homes for your convenience. By this point, we are confident that you have already selected the perfect suburban home design and style for you. Let us know which option you like the best from the given list.
Frequently Asked Questions
Where Are Suburbs Located?
A suburb is a residential area situated on the outskirts of a city where people live in houses, apartments, or condominiums. For those who reside in the suburbs, commuting to work in the city is a common routine. The origin of the word suburb can be traced back to Latin, where sub means "near" or "below," and urbis means "city." Interestingly, this root can also be found in the word urban.
Why is It Better to Live in a Suburban?
Living in the suburbs has its advantages. One of the greatest benefits of residing in the suburbs is the affordability of larger living spaces. Having larger homes offers more space and comfort. Another benefit is that the cost of living in the suburbs tends to be lower than in the cities, allowing people to save some money.
What is the Most Common Suburban House Style?
Ranch-style houses are very popular in the United States, with many people searching for this type of architecture across the country's cities and suburbs. The style is a classic and timeless look that has captured the hearts of homeowners nationwide. Ranch-style homes come in different variations, such as California and split-level ranch houses.