String art is an old decorative craft made with colorful threads, pins, and a wooden board. A variety of string art patterns are available in printable forms for you to begin this craft. This fascinating art creates beautiful abstract images, patterns, and letters with the help of thin strings.
It is a perfect way to satisfy your creative urge or ease the hustling thoughts in your mind. Along with giving joy, this art form helps kids develop their motor skills and strengthens their grasp. This article will help if you begin your string art through design suggestions. We have handpicked the 21 best and most unique printable patterns for you.
Here are some of the patterns you can select from.
1. Letter Pattern for Family

It is one of the best string art patterns for your living room or near the main door. The word "Family" brings warmth and connection to the space. With this string art printable, design a colorful and artistic piece to decorate your wall. It can be a perfect gift for a new family starting their journey in a new home.
The best way to place this string art is amongst multiple family pictures. Allocate a specific section of the wall for this set-up. Place multiple family pictures in the surroundings and put the string art made with this pattern in the middle. You can place it in any other way that feels more appealing and aesthetic in your space.
2. Superman for the Kids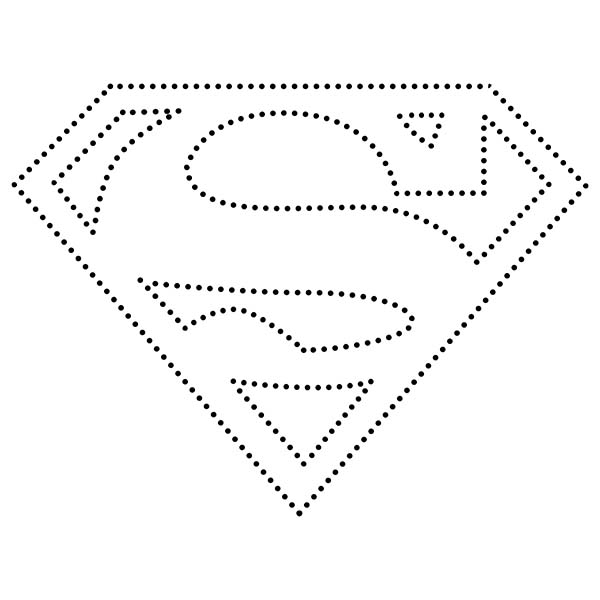 Is your little one a fan of Super Man too? Then, this string art pattern will make him go crazy! Yes, most kids love the Superman symbol. It can be a great birthday gift for your kids. Such string art patterns are a great way to express your love for the kids. Receiving a gift of something that means a lot to them will give them immense joy and satisfaction.
You can also create string art with your kids as a DIY project. It will help them in building patience, concentration and develop creativity. Moreover, the happiness of seeing their hard work every day on the wall will enhance their confidence.
3. Giraffe for Your Toddler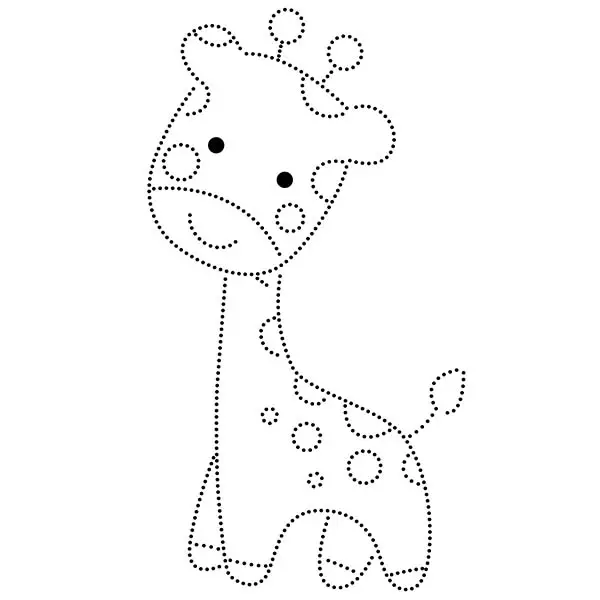 In their initial years, toddlers learn to identify different fruits, vegetables, birds, and animals. Having beautiful and artistic work around them is a great way to enhance their curiosity. This string art pattern of giraffes is perfect for your toddler's room. Select a corner where they spend most of their time and place this art in that space.
Use bright color strings to create this art. Children prefer bright colors as they easily attract their eyes. The toddlers' young developing eyes find it easy to notice things in bright colors.
4. Simple Palm Tree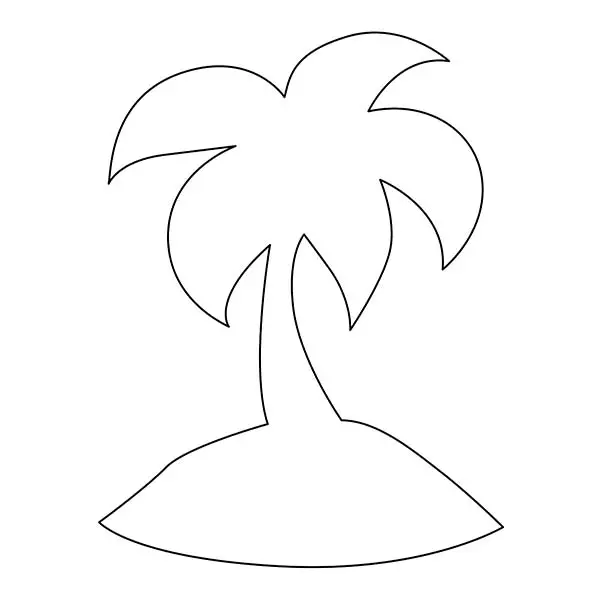 Bring peace and relaxation to your space with this palm tree string art. Such nature-based string art patterns bring a different vibe wherever they are. Moreover, palm trees symbolize victory, triumph, peace, and eternal life. In some parts of the world, it is considered sacred. The symbol is merely enough to invite a sacred vibe into your home. It can also be a wonderful gift to someone on their birthday or anniversary.
Solid wood, plywood, or particle board is a perfect base for this artwork. The most important part is to select a thick wood to hold the nails. Feel the coastal vibes in your living room or bedroom with this fantastic palm tree string art.
5. Owl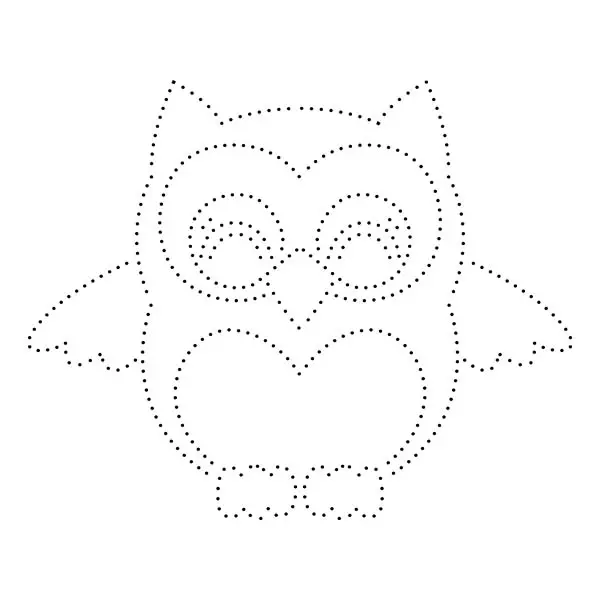 If you love birds, then such string art patterns will be your first choice. The owl in this string art is perfect for your living room. Owls are considered a symbol of wealth, prosperity, wisdom, and good luck. Owls might give some people a spooky feeling due to their characteristics and looks. The quiet and mysterious look of the creatures makes it a little scary to have them around.
Many people love the owl and consider it good luck or a positive sign. They will love this string art pattern if you are such a person or have similar people around you. With this printable art pattern, create a unique and mesmerizing owl artwork.
6. Music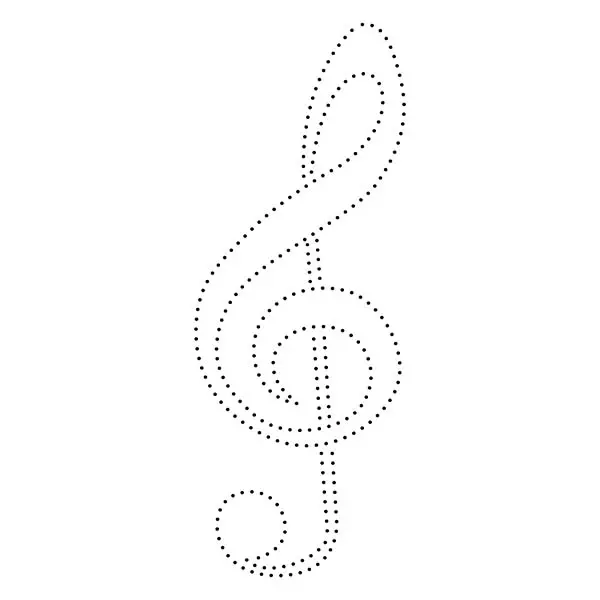 Are you an artist looking for a good home decor? These string art patterns will give you the perfect musical vibe in your studio apartment or home. A music note with string art looks beautiful on a white background. A symbolic representation of music in the surrounding brings a lot of inspiration for new creations.
Normally, this string art pattern will look best in black color. However, there is no boundary to the creativities wish to explore. Make one string art for yourself or gift it to somebody who loves music.
7. Kitten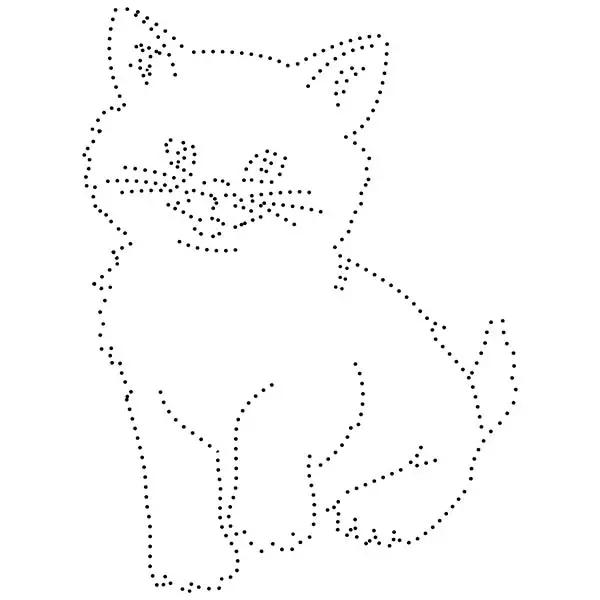 Kittens are cute creatures to have around. Whether in real life or a picture, they give equal joy. This string art pattern of a cute little kitten allows you to have an imaginative friend in your space. These animal-based string art patterns are perfect for toddlers' rooms, kids' rooms, and play areas.
Kittens represent innocence, gentleness, and purity. This string art will make you smile every morning if you are a kitten fan. Cat lovers will find this artwork adorable and keep it close to their hearts. Perfect for all the cat lover's bedrooms, this string art will look perfect on a dark brown wooden board.
8. Anchor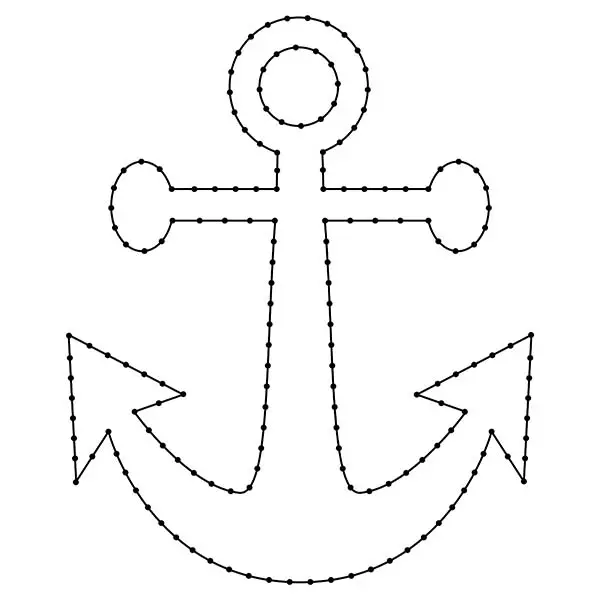 Give your room an inviting and complete feeling with this interior decor idea. An anchor string art is perfect for your living room layout. If you do not have paintings and pictures in your space, try using this string art pattern as decor. It is a perfect wall art for nautical-themed beach home decor. Leaving by the beach and want art that suits your surroundings? Then, this printable string art pattern is the perfect choice for you.
The picture of the anchor symbolizes hope, calm, and composure. Having this piece of art around you can lead to a composed mind and enhanced creativity.
9. A Flower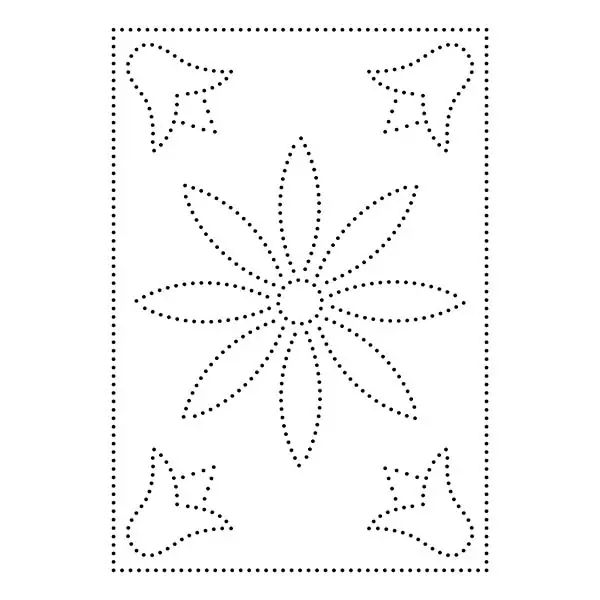 Flowers are a suitable background for your kid's room, living area or dining room. The beauty and grace brought by flowers are incomparable to other structures. Such beautiful flower-string art patterns can also enhance the beauty of your kitchen area. The rich symbolism of flowers in the artwork is due to their power to bring relaxed and stress-free energy to the space.
It can be a perfect gift for someone going through a tough time or healing from an ailment. Gifting this artwork can bring hope and calm to their surroundings. Make sure to fill the flower with soothing colors like blue, white, and beige.
10. Dreams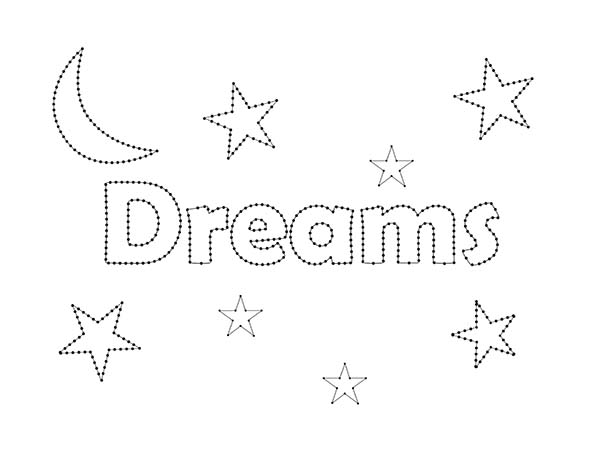 String art patterns with letters are the best way to convey your message, ambitions and inspirations. This dream string art is perfect for an aspiring individual's living space. Everybody has dreams that they are willing to fulfill. We tirelessly work hard to fulfill those dreams, and this artwork keeps reminding us about the purpose of your hard work.
The "DREAM" sign is a perfect way to keep yourself motivated throughout your journey. The string artwork will keep reminding you about the dreams waiting to come true. It is a great support in tough times when you face setbacks. It will be a perfect gift for somebody striving to achieve huge goals.
11. Love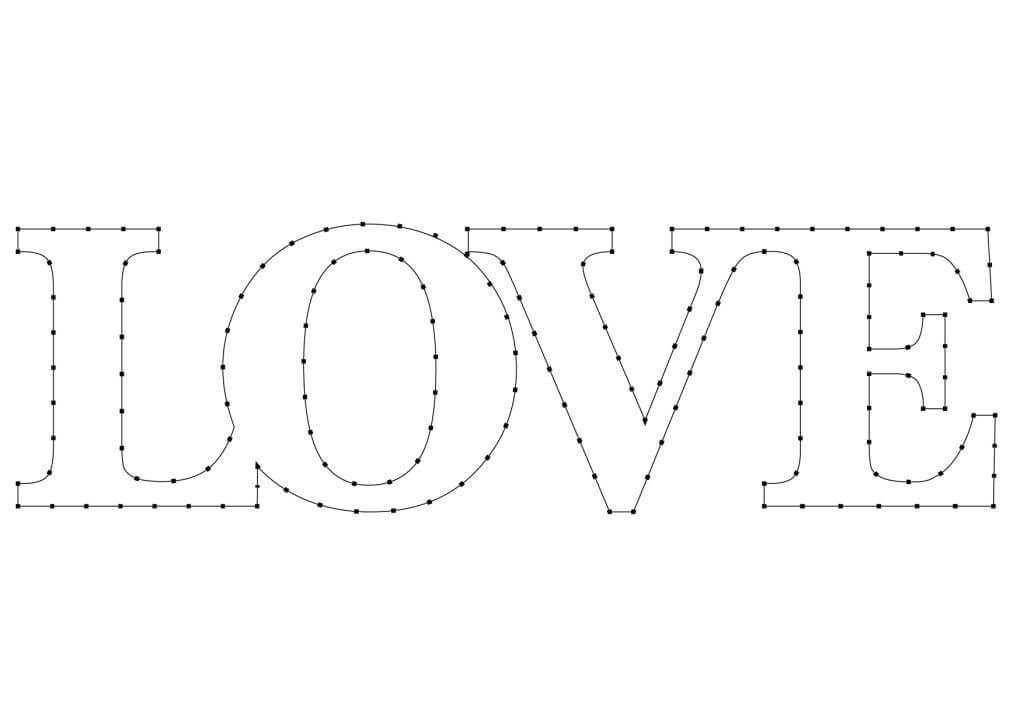 Love is a four-letter word that binds the whole world together. No matter what the relation, love is a common factor that keeps us all connected. Friends, spouses, children, parents and other relatives are all connected through this beautiful word. This art will add radiance to the environment when curated with dark red strings.
It can suit any situation, but Valentine's Day and anniversaries are the best time to gift this piece of art. Express your love to your dear one by creating a LOVE string art piece. Don't forget to pour lots of love and care into this intricate piece of art.
12. Ship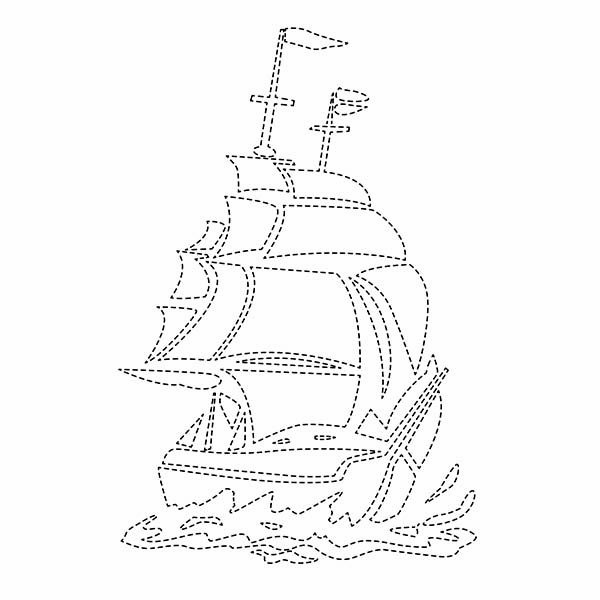 This string art is for people who have already made basic patterns initially. Making ship string art requires expertise and experience in dealing with strings. The artwork of a ship inside the house is considered a good omen. Along with the artistic beauty, it also symbolizes the element of water. It is considered auspicious according to Feng Shui and brings better opportunities and success to the family.
These types of art forms are one of the quickest to execute. They can be easily made in a few hours if you are consistent. If you do the work for one or two hours daily, it will need a week.
13. Paw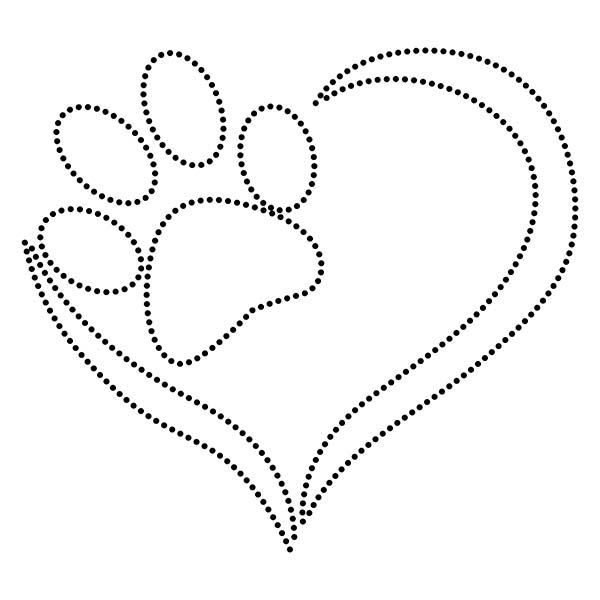 We already had a string art for cat lovers previously! This one is for all dog lovers looking for their home decor. This paw-perfect string art pattern is to represent your love for dogs. It is appreciable if you already have a pet dog. This string art can act as an expression of your love for your adorable pet.
The small paw will remind you of the loyalty and innocence of the little pets you have in your home. It also represents your part of the personality that is deeply in love with dogs. It can also be a wonderful gift for all your dog-lover friends.
14. Mingling of Hearts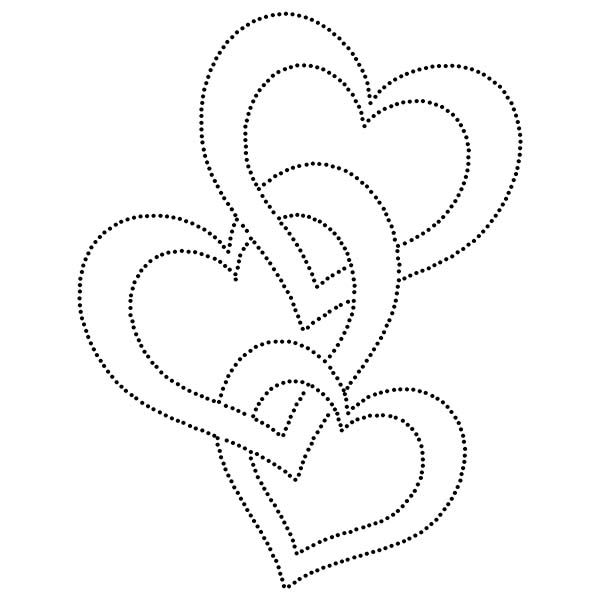 3 is better than 1 when it comes to making hearts. This magnificent string art pattern is a perfect gift for couples having their first child. A family of three will love the combination of three beautiful hearts in the form of a beautiful art piece. You can modify such designs by adding more hearts or removing them according to the occasion.
Other than gifting purposes, it is a wonderful wall decor for your bedroom. The exuberant colors of the strings mingled with the heart shape bring forward an energy of love and togetherness.
15. Feather String Art Patterns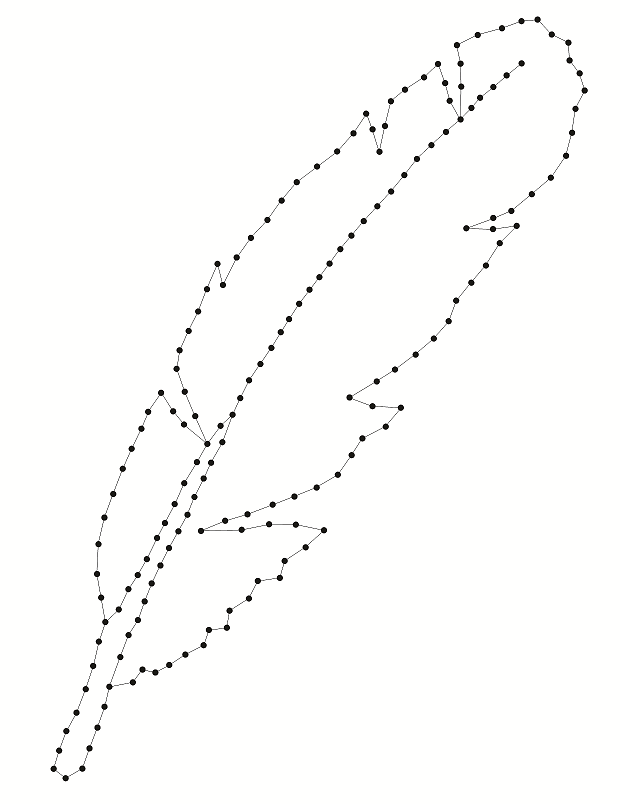 Feather is an amazing option to create with the help of string art patterns. Strings in this kind of artwork give the feather a natural and beautiful look. This string art looks the best when done with multiple colors. You can choose to use different shades of black and then end with a simple white. Some artists prefer to make it more colorful and use blue, purple, and their unique shades. A peacock-like feather artwork looks amazing at the end.
Select a wooden base that complements the color of your feather. A lighter wooden shade will go better with dark feathers, and a dark wooden base will go better with light feather shades. The presence of a feather symbolizes trust, honor, and freedom.
16. Geometric Pattern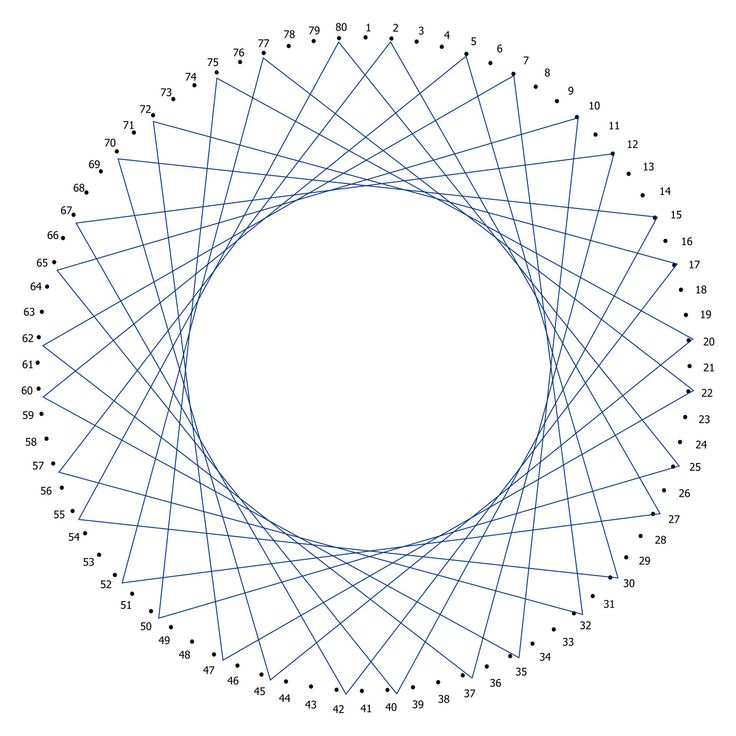 The presence of geometric patterns in a room helps in grounding the design. They are highly utilized in modern interior designing projects. String art patterns are the best option if you are building a new space and want to incorporate a geometric pattern. You will find multiple designs to explore and select the best one. This geometric pattern design is simple and easy to make.
Geometric patterns add vibrancy and movement to the whole space. It is advisable to select a neutral color palette if you want a sophisticated and subtle vibe in the room. Geometric patterns leave an impact on how you feel and think.
17. Home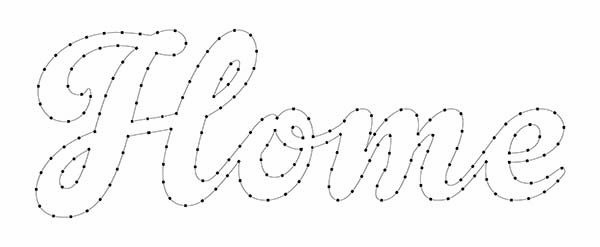 Do you want your door to have a nameplate that reads "HOME" in sweet and beautiful letters? The magic of string art patterns will make that possible for you. This printable string art template will help you create a lovely welcome sign identifying the space. Again, this can be a wonderful gift for someone who has bought a new home or plans to buy one.
Add a small flower or palm tree from the above patterns to make this welcome sign more interesting. Take a large board and add multiple designs from this list to give your "HOME" an adorable welcome sign.
18. Pineapple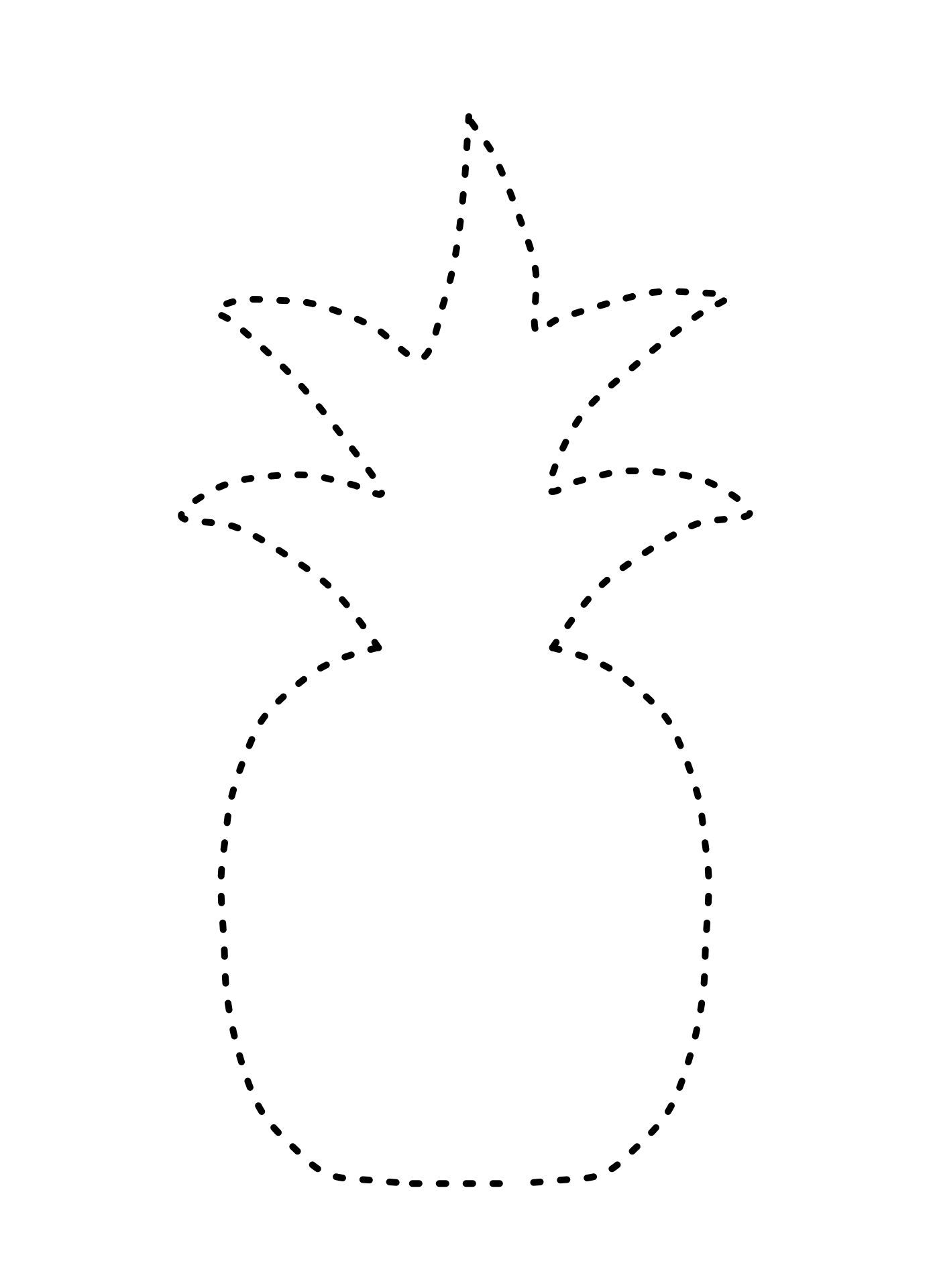 Do you love pineapples? You can do a lot more than just eat them! Why don't you try making a string art pattern with the help of this printable? It is a perfect DIY activity to do with your kids and give them the final art as a gift. The vibrant yellow and creative green brings joy and enthusiasm to the space where you place the artwork.
This artwork is perfect if you have a restaurant, juice bar, or cafe; such designs rank first when discussing food-related interiors. When are you planning to bring the pineapple on your wall?
19. Christmas Tree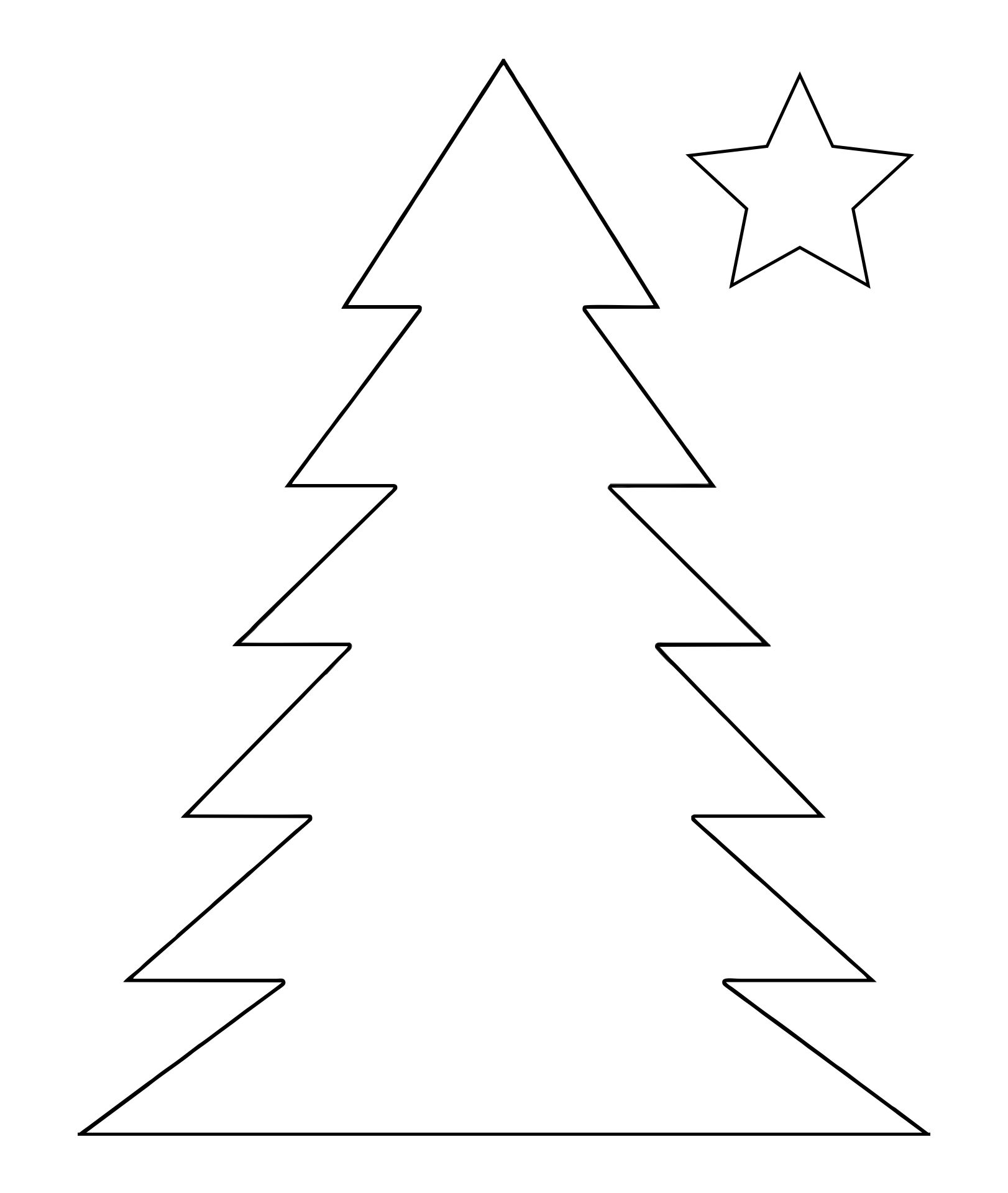 It's Christmas Time, and you don't know what to gift your loved ones. It's not just about what you give, but about how much love you make it with! Yes! Your intention, hard work, and commitment add value to the gift-making process. String art patterns are the best option for DIY gifts.
This Christmas Tree printable string art template will help you make the best present for your family members. Your mom, dad, brother, sister, spouse, or close friend, everybody will love the beautiful tree. You will need a wooden board and a few strings to make it.
20. Yin Yang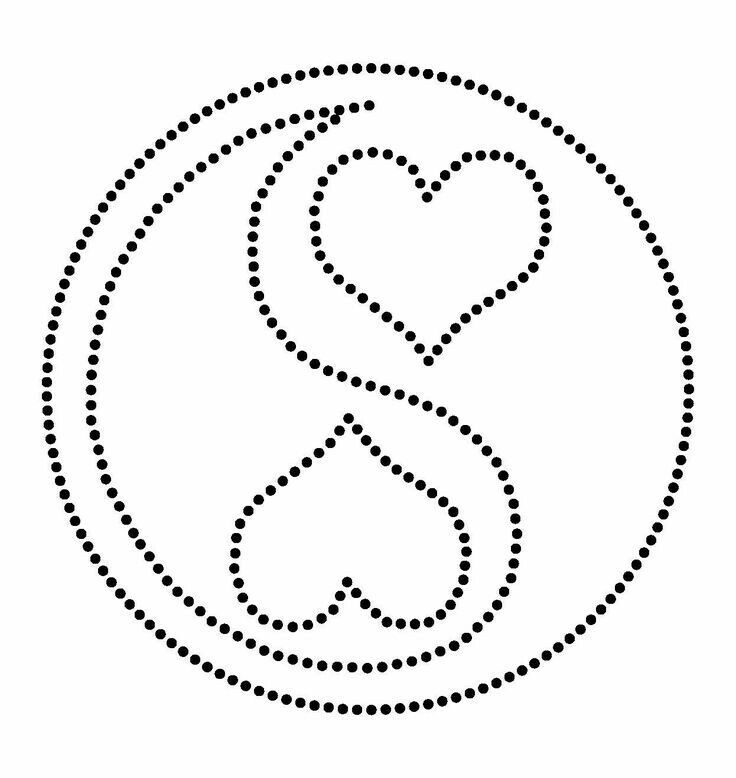 This artwork is for you if you are a spiritual seeker, yoga practitioner, or reflective person. The symbolic expression of yin-yang in this string art pattern will always remind you of the duality. Intricately made with black and white strings, this heart yin yang will always keep you grounded. It is a perfect wall decor for your meditation area, yoga studio, or spiritual space.
If you have a friend or loved one deeply interested in the quest of life, this is the best gift for them. It is a meaningful gift for such individuals which they will keep close to their hearts for many years.
21. Two Birds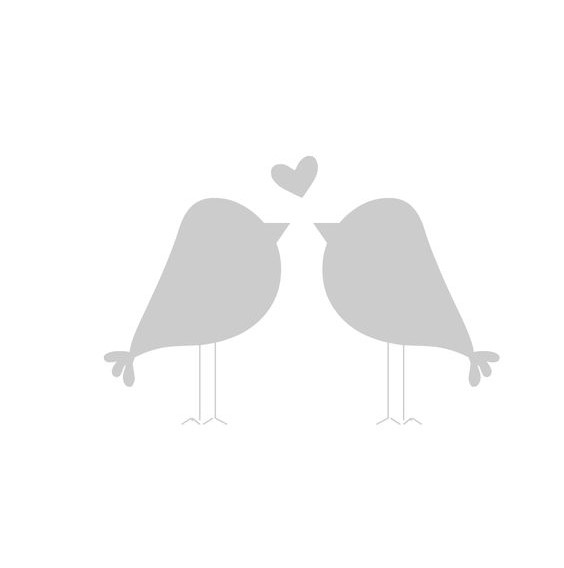 It is one of the advanced patterns that requires better skill and understanding of this art. Different objects in the same design will need you to use different colors and consider the boundaries. The beautiful birds in a heart wonderfully expresses the love between a couple.
The expression makes it a perfect anniversary gift for your better half or a couple. Remind them of their love for each other through this beautiful string art. Place it in your bedroom for a lovely view of two deeply connected birds. This connection reminds you of the beautiful relationship you hold with your partner.
What Will You Need to Begin Your String Art?
Once you have the printable design, you will need more things to build your exquisite piece of craft. Here is the list of materials that you will need –
Along with all the accessories, you will also need a lot of patience as you go through the process of building a string art.
So, Are You Ready?
The vast choice of printable string art patterns will help you begin your string art. If you are an expert at string art, you can mix more than one design to get a unique piece of artwork. Don't forget to enjoy the journey of building this graceful art as you pull and tie the strings on each nail.
Whatever your purpose for making it, putting in all your attention and efforts will bring the best outcome. After all, you get the best art when you make it with all your heart!