21 Gorgeous Ways to Upgrade Your Baseboard Trim
Any room needs baseboard trim because it adds a decorative touch and covers the space between the wall and the floor. It is a finishing touch that may significantly alter the way a space looks as a whole.
The strips of wood or other materials laid at the bottom of a wall where it meets the floor are known as baseboards. In addition to serving as a beautiful element, they shield the wall from scratches and deterioration.
Choosing the ideal baseboard trim can be difficult since there are so many accessible designs, sizes, and finishes.
We've gathered 21 baseboard trim ideas that can improve the appearance of your house to get you started.
1. Classic Colonial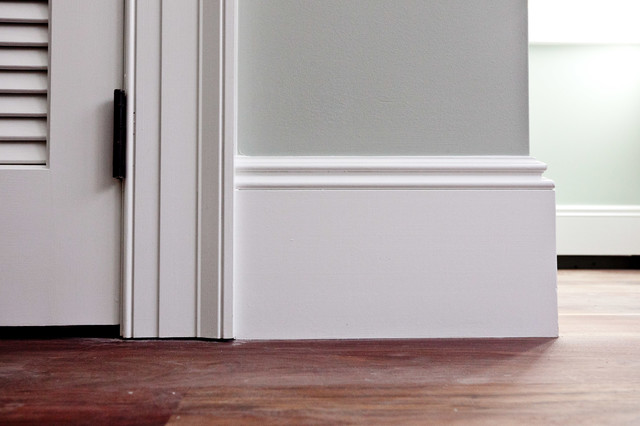 The rectangular form of the Classic Colonial design has a little slope in the upward direction. If you want a neat and classic appearance, this trim usually is 2-3 inches tall and painted white. It blends effectively with various architectural types and looks good in any environment.  Traditional baseboard trim in the colonial style has a clean, sophisticated look. This aesthetic is ideal for a timeless, classic appearance.
2. Sculpted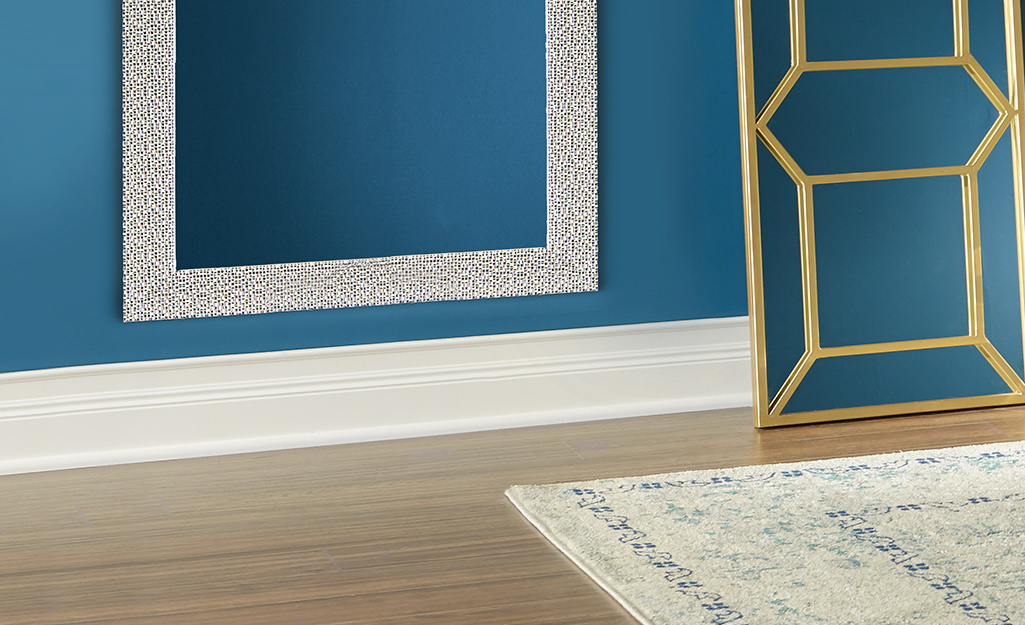 Although other homes may have wider baseboards, a structured appearance may be achieved by simply joining and stacking a few thin sheets of plywood on top of one another. Sculpted baseboards, which have a little Victorian aesthetic, offer refinement to a room and may lengthen an all-white wall or make a statement when coupled with a wall painted a different color. 
If your house already has these architectural features, consider painting them a calming color to make them stand out without being overpowering. 
3. Enhance Your Baseboard
By adding board and batten or wainscotting to your walls, you may breathe new life into plain white baseboards. You may give the appearance of a Craftsman or cottage-style home by bulking up your baseboards with a few pieces of plywood and a little ingenuity. 
The beauty of this concept is that it can be used in every area of the house, even the bathrooms and corridors. It's also a great technique to hide any wall or baseboard design problems while giving a room personality. 
4. Rustic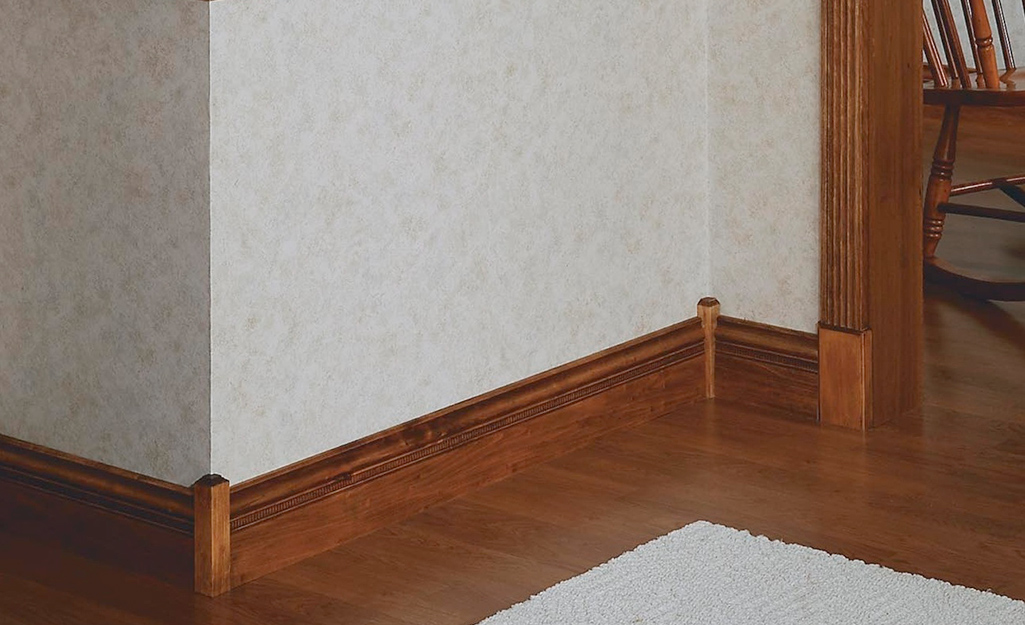 Rustic baseboard trim has a rough-hewn finish and natural wood textures. This design is ideal for a cabin or farmhouse-inspired theme. So you must consider adding these rustic baseboards to houses with a more farmhouse or cabin-style design to complete the image. The overall attraction of this kind of home is consistent with a natural wood tone, which also fosters a cozy atmosphere. 
Rustic baseboards may nevertheless have intricate designs that catch the eye and fit a log or farmhouse-style home without being over the top. They are minimal in that when you aren't utilizing bold paint or current design. 
5. Vinyl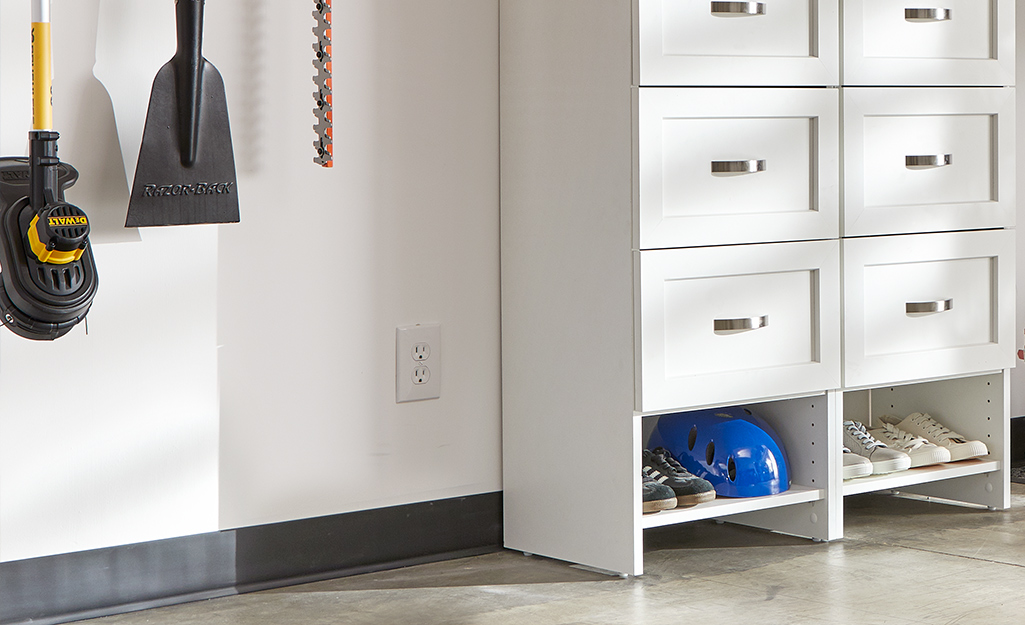 Vinyl baseboard is most frequently used in commercial settings and is great for high-traffic areas. Vinyl looks great in playrooms, garages, hallways, and mudrooms because it is scratch- and stain-resistant. Additionally, installing it is not too difficult and thus making it an easy weekend job you can complete on your own. Vinyl baseboard, which is normally sold in rolls, may be easier to work with than wood and has a long lifespan with minimum maintenance required. 
Vinyl baseboard may easily fit the color scheme of your space because it comes in a broad range of colors. It's crucial to remember that vinyl baseboard is more likely than wood to develop dents and is susceptible to mildew if it gets too damp. 
6. Craftsman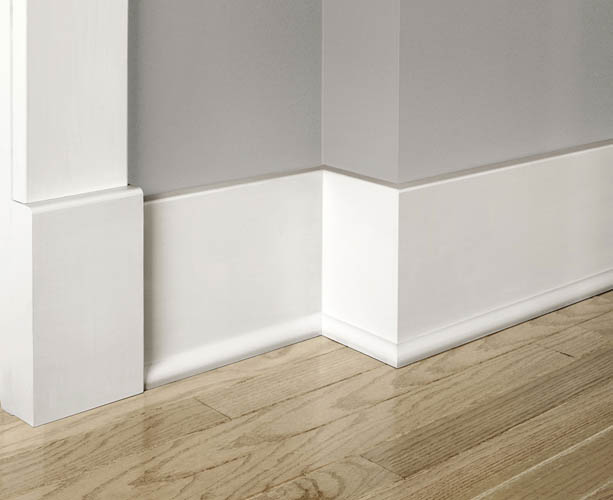 Baseboard trim in the craftsman style is distinguished by its simple look, square edges, and clean lines. Compared to Classic Colonial trim, this type is often broader and has a small taper towards the floor. It looks well in both traditional and modern homes and may be stained or painted.
7.  Victorian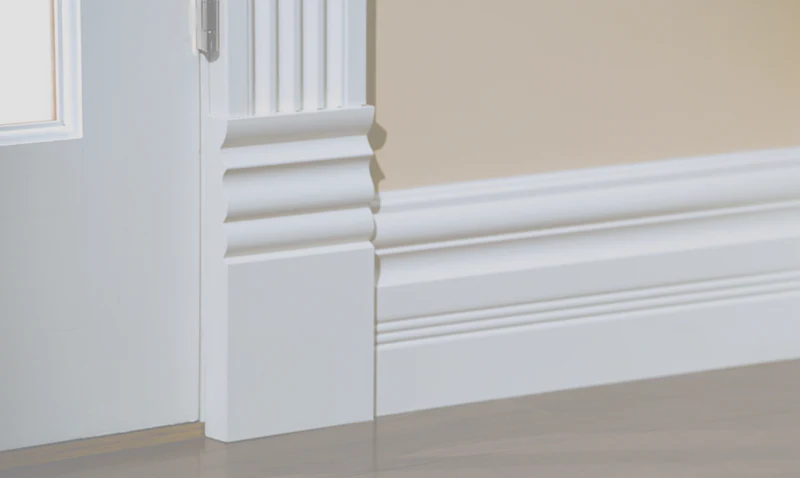 Victorian baseboard trim is elaborate and very aesthetically pleasing. Usually, it has elaborate designs and accents like beading or scalloping. This trim works nicely in formal living rooms or bedrooms since it is often taller than other kinds. Victorian baseboard trim has beautiful patterns and fine details. For a design with a vintage or retro feel, this look is ideal.
8. Farmhouse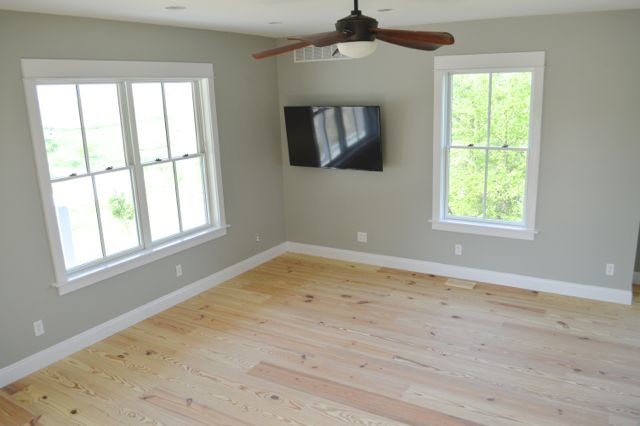 The baseboard trim in the farmhouse design has a rustic, rural appearance. It usually has a straightforward, rectangular form with a small top curve, and it can be stained or painted in natural wood tones. It works nicely in houses that have a warm, inviting atmosphere.
9. Art Deco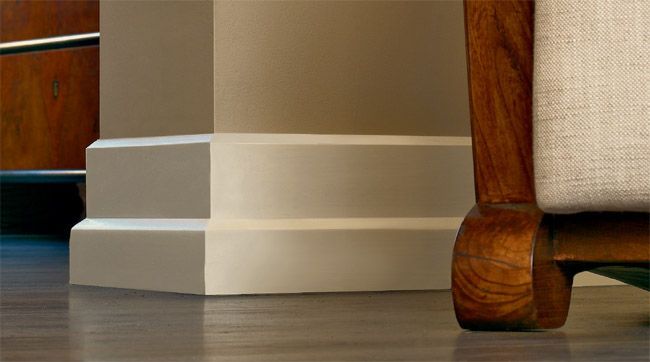 Baseboard trim in the Art Deco style is influenced by the bold and glamorous styles of the 1920s and 1930s. This trim has geometric designs and strong, contrasting colors, and it is often taller than other kinds. It looks well in spaces with a retro or eclectic aesthetic. Geometric forms and strong lines are characteristics of Art Deco baseboard trim. This design gives the space a dash of glamour and refinement.
10. Shaker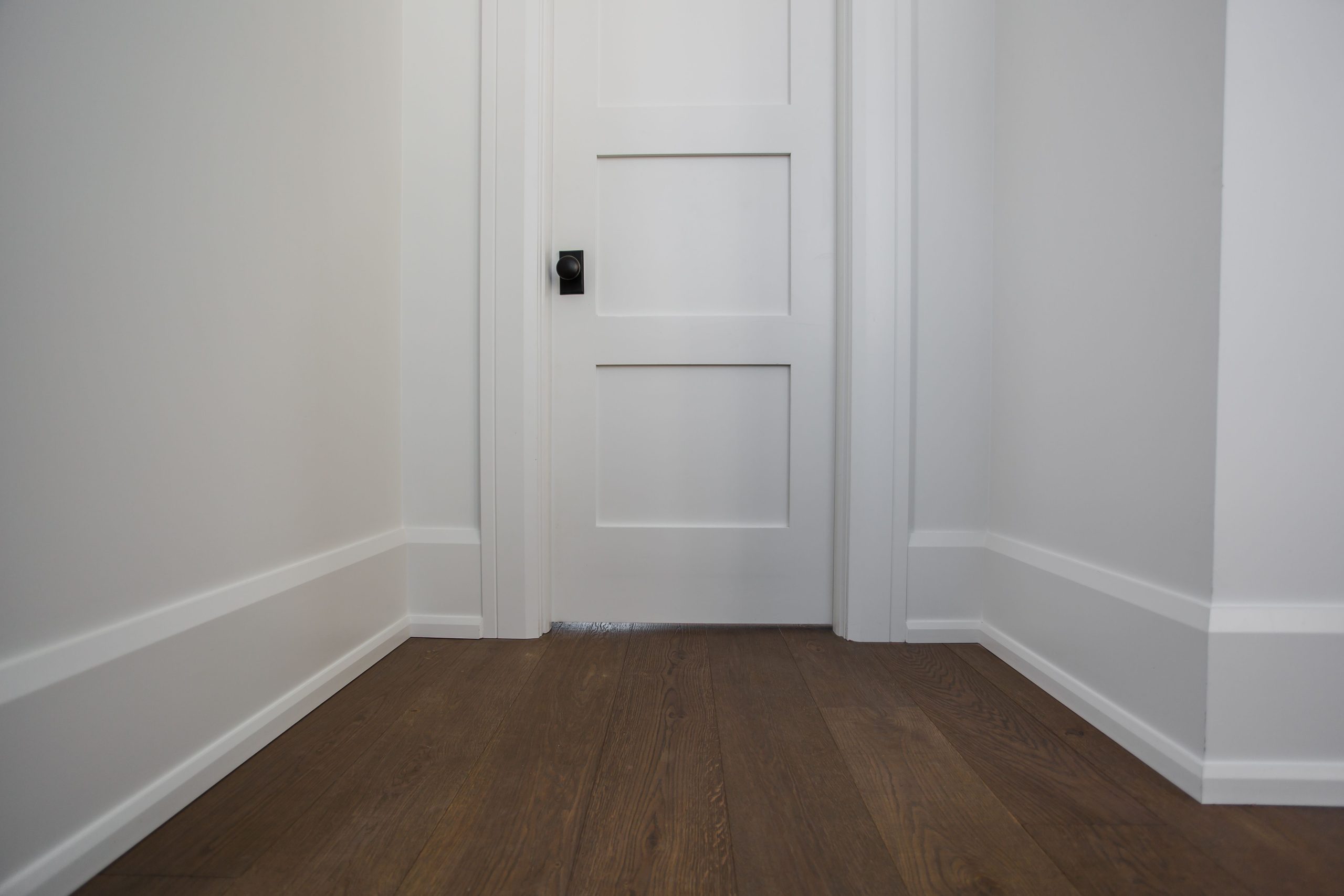 The clear, straightforward designs of the Shaker religious sect provide the inspiration for baseboard trim in the Shaker style. This trim often has a modest slope towards the floor and is broader than other kinds. For a traditional, timeless design, it can be painted or stained in natural wood tones. Shaker baseboard trim is a straightforward design with straight lines and a smooth surface. This design is ideal for a minimalist or contemporary aesthetic. 
11. Gothic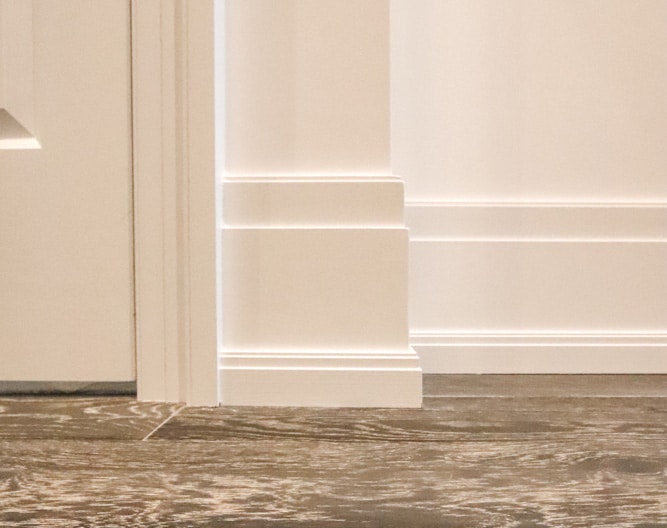 Baseboard trim in the Gothic style is elaborate and striking, with intricate patterns and embellishments drawn from medieval architecture. This trim can be painted or stained in strong, dark colors for a somber, Gothic-inspired aesthetic. It is often taller than other kinds. Gothic baseboard trim has elaborate, pointed arches as well as various ornaments. This design gives the space a dash of drama and elegance. 
12. Mission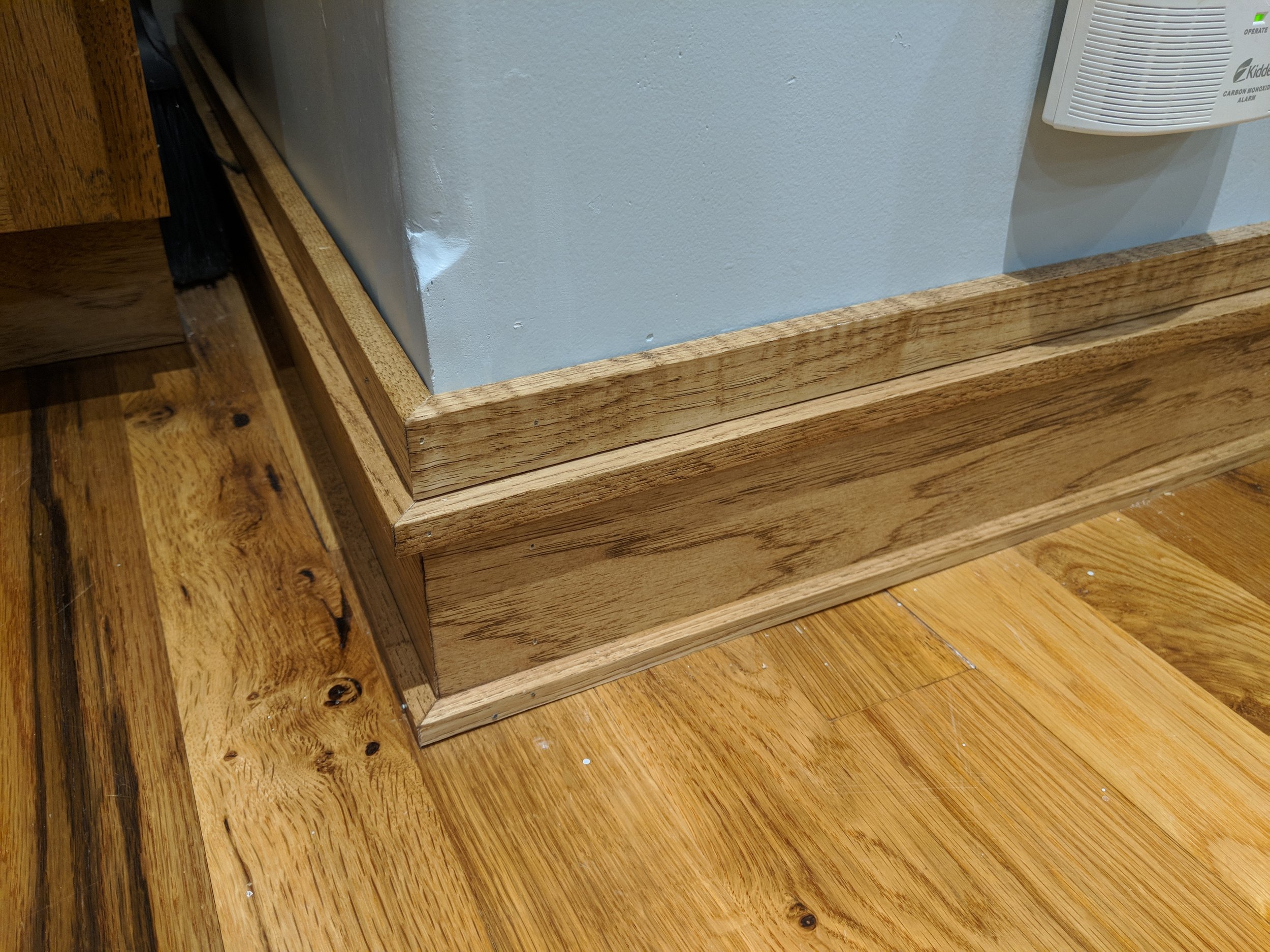 Clean lines and straightforward geometric patterns define the mission-style baseboard trim. This trim can be stained or painted in warm, earthy tones for a cozy, inviting vibe. It is often broader than other kinds.  Baseboard trim in the mission style has straight lines and basic, rectangular forms. This design is ideal for a minimalist or contemporary aesthetic.
13. Modern
Modern baseboards that are plain and flat give your house a unified, slick appearance. Modern baseboards provide a flat surface that helps to stretch walls and make a home look larger, in contrast to more conventional forms that favor rounded edges or intricate ornamentation. With simple, clean lines and acute angles, modern baseboard trim is streamlined and minimalist. This type of trim may be painted or stained to match the color of the walls and is often thinner than standard trim. It looks good in modern or minimalist settings. Modern baseboard trim has simple, angular forms with no ornamentation. This design is ideal for this aesthetic.
Another method to maximize this contemporary appearance is to paint the baseboard the same color as your walls, such as a neutral tone of grey, white, or beige. 
14. Faux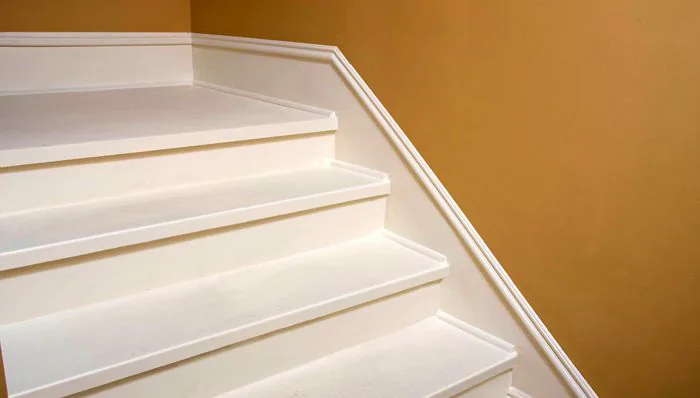 Materials that imitate the appearance of more expensive materials, such as wood or stone, are used to make faux baseboard trim. This design is ideal for a small budget.  This would give your home or space a luxurious vibe while also be able to maintain an elegant and minimalistic look. It would also give an aesthetic vibe to the space and would enhance the surroundings. 
15. Georgian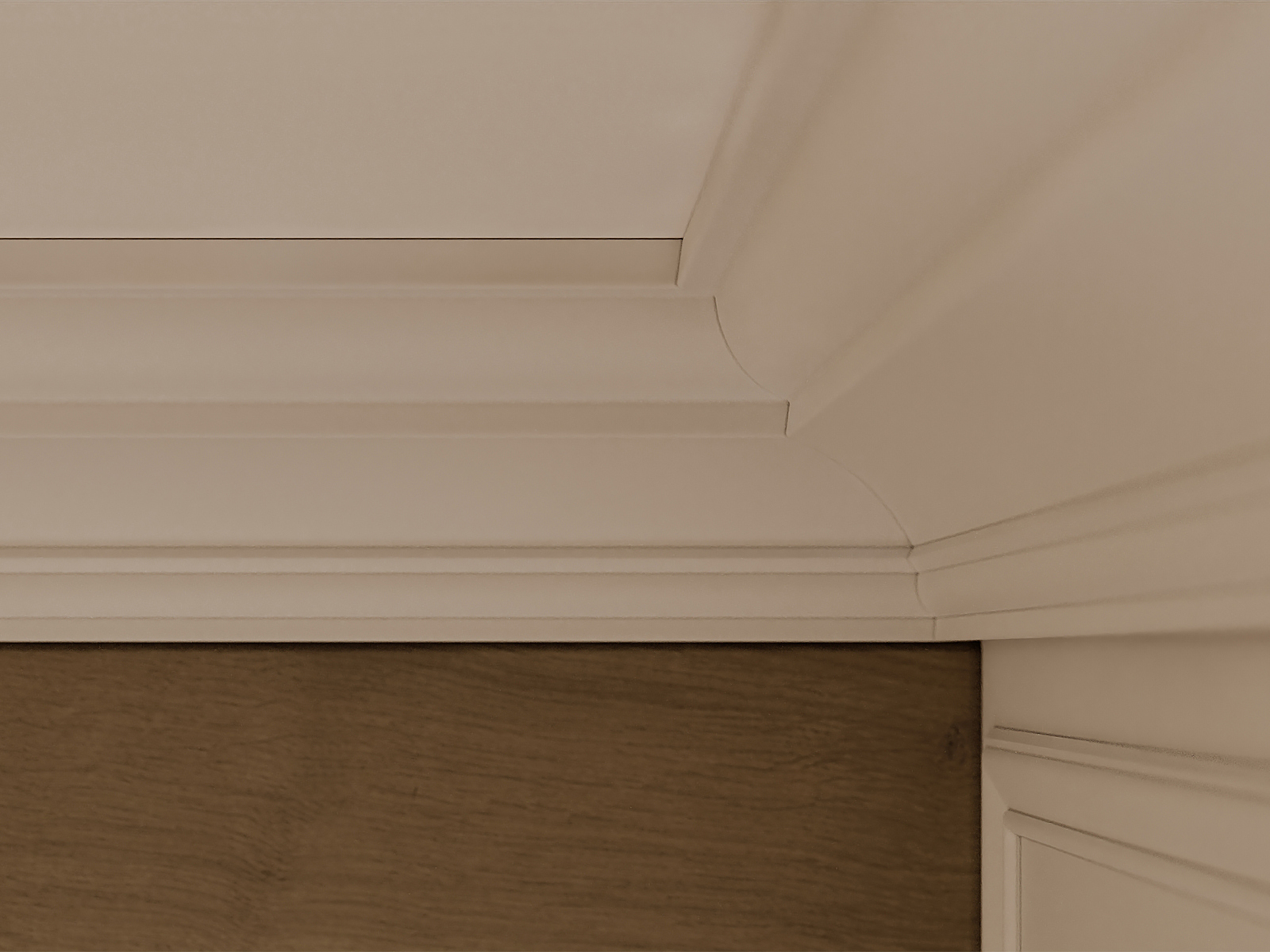 Georgian baseboard trim has a rectangular design with modest bends at the top and bottom. It is beautiful and timeless. This trim can be stained in timeless, neutral colors and is often taller than other designs. In formal living rooms or bedrooms, it works wonderfully. It gives the rooms a very aesthetic vibe and, at the same time, makes them look elegant and minimalistic. 
16. Ranch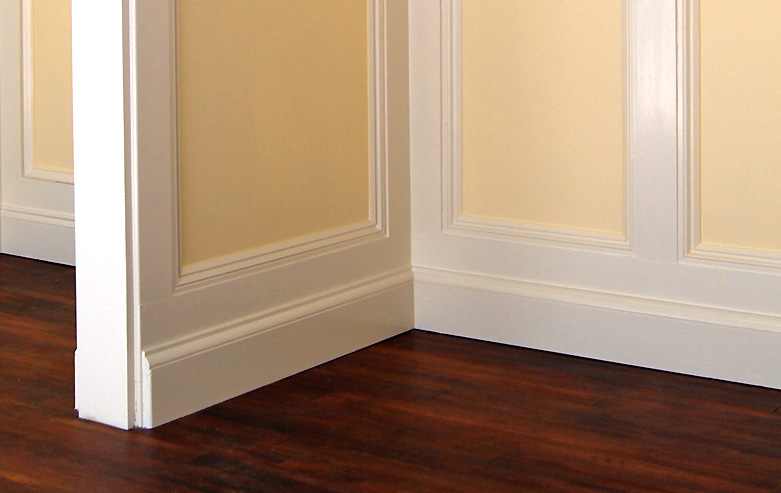 Ranch-style baseboard trim has a rectangular form, little decoration, and is plain and straightforward. This style fits in nicely in houses with a casual, laid-back vibe because it is often shorter than other kinds. Thus it fits perfectly if you want a more casual vibe while still pulling off the elegant look. 
17. Industrial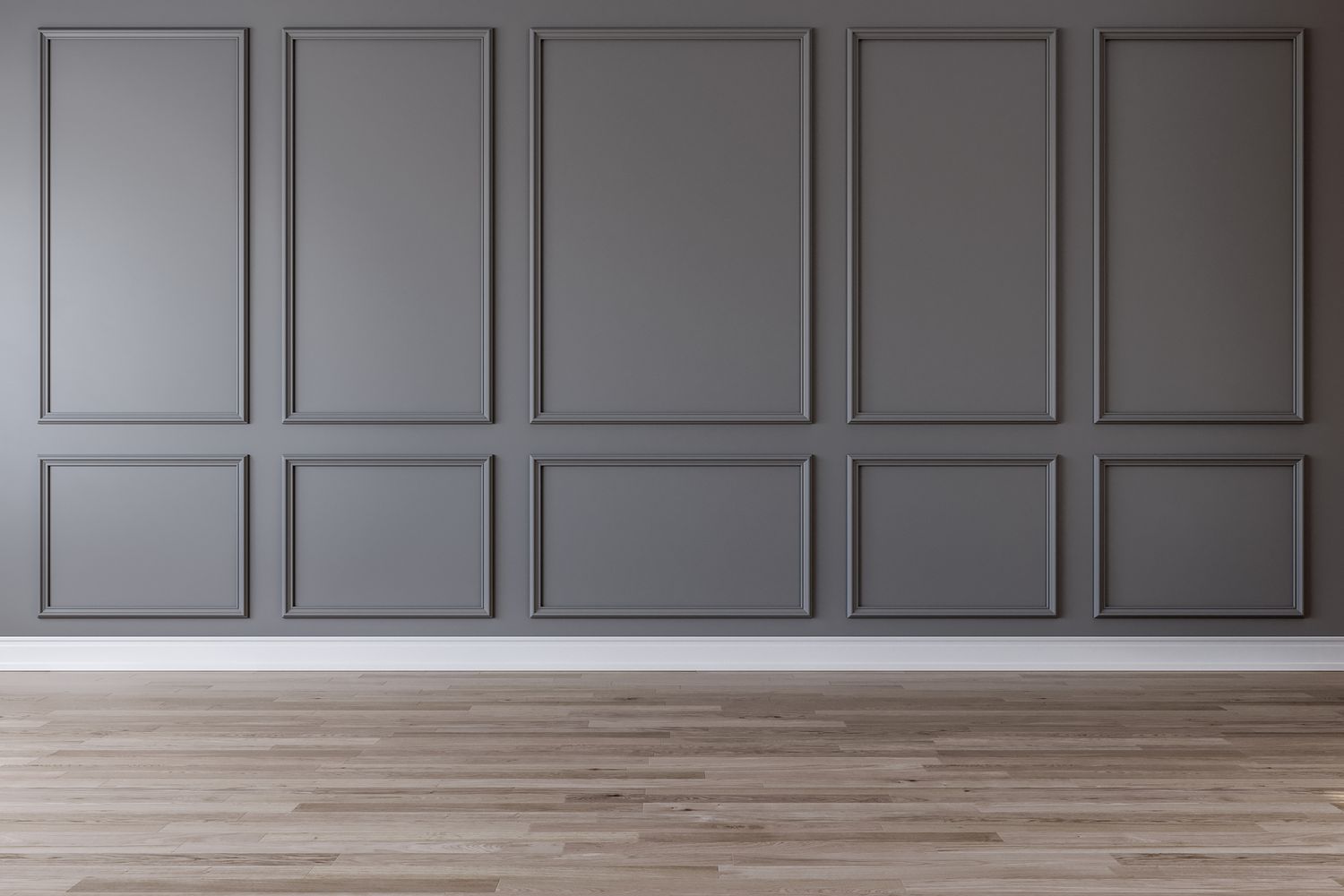 Industrial baseboard trim features metal accents and a raw, unfinished look. This style is perfect for a loft or industrial-inspired design. The raw, unfinished vibes give an aesthetic look to the space, and thus it can be an interesting and creative approach. 
18. Mid-Century Modern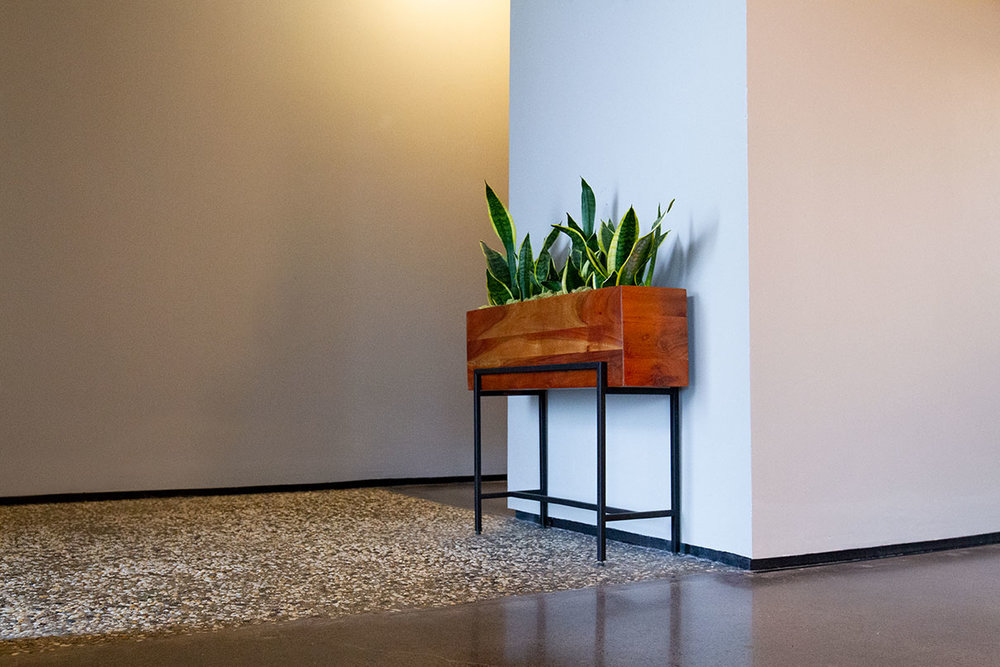 The streamlined, contemporary styles of the 1950s and 1960s serve as the inspiration for mid-century baseboard trim. This design has geometric forms and crisp lines and is often thinner than traditional trim. To add a splash of retro style to any space, it may be painted or stained in strong, brilliant colors.
19. Reclaimed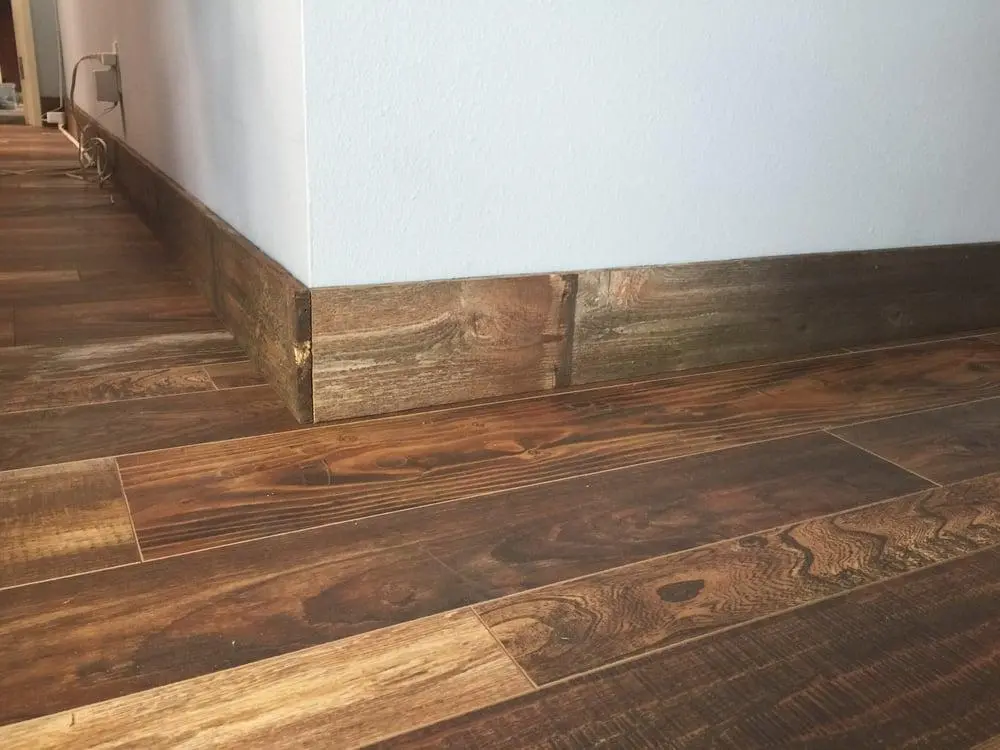 Salavage wood or other materials are used to make reclaimed baseboard trim. By adding this type of baseboard, the space gains some character and history from this design. It adds an aesthetic touch and a look at history and showcases a whole different vibe. It can be used to showcase your home with a historical vibe, or it can also be used in places that are based on a historical theme. 
20. Rope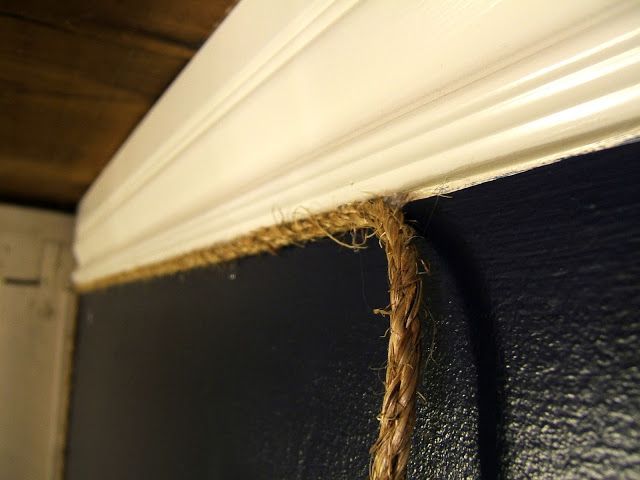 The rope Baseboard trim showcases a rope-like raised pattern that runs to the length of the trim. This design gives the space a dash of class and elegance while also maintaining a clean and minimalistic look and able to give an aesthetic vibe to the space. 
21. Traditional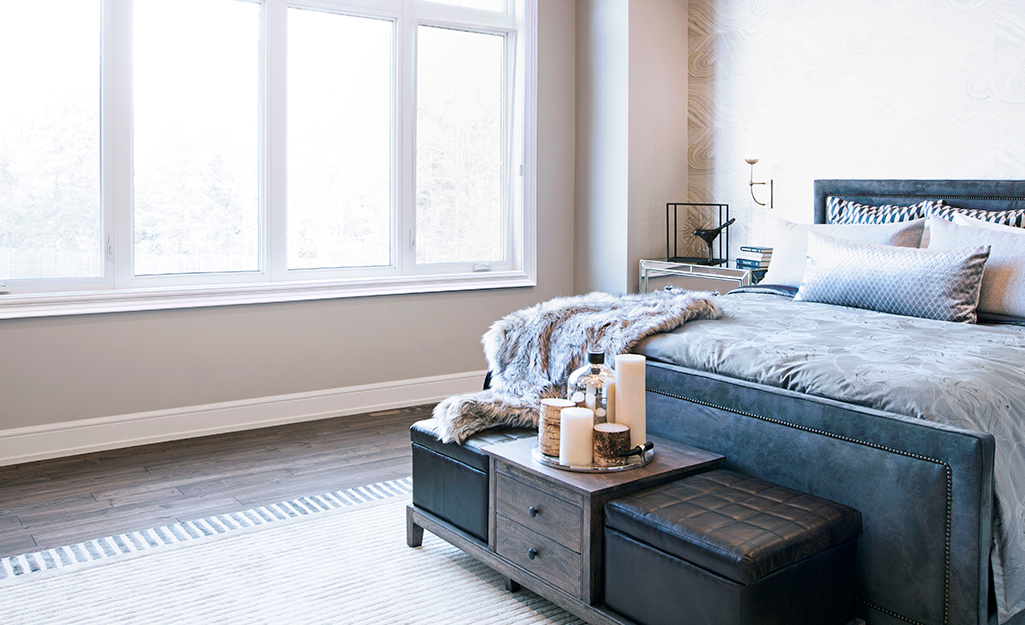 This kind of baseboard is most often used and typically includes quarter rounds. The top trim often has a rounded shape that fits the wall. Traditional baseboards are a popular option because of their affordability and availability, but this doesn't imply that modern-style homes can't use them as well. 
Traditional baseboards are lovely because of their straightforward, adaptable design. A conventional baseboard will do a good job of framing a wall covered in wallpaper or paint in a striking tone. 
The same can be said about repainting your walls with a soft, neutral color like beige or grey and giving your baseboards a fresh coat of white paint. This baseboard gives a clean, minimalistic, and elegant look and also gives a proper aesthetic and simpler vibe as well. 
Conclusion 
Keep in mind that baseboard trim protects your walls in addition to serving an aesthetic and decorative role. So choose accordingly to ensure that your walls are protected as well. 

As you select the ideal baseboard trim for your room, let your imagination inspire you to add character, elegance, and a finishing touch.

Be creative while also ensuring quality and choose the combination of the best of both worlds.